Cherry's Home Hotel
Secure your Cebu Bohol ferry tickets today to start your unforgettable journey!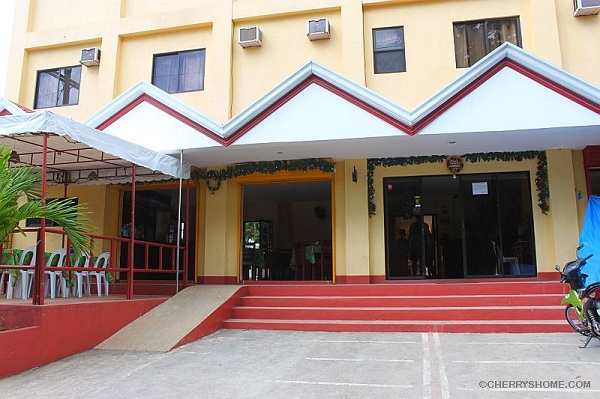 The Cherry's Home Hotel Bohol features a big yellow building situated in a corner lot at Danao, Tawala, Panglao Island and a big house in Bolod, Panglao Island.
The big building at Danao houses 6 fully air-conditioned standard rooms with facilities to make one's stay comfortable with either a balcony or terrace.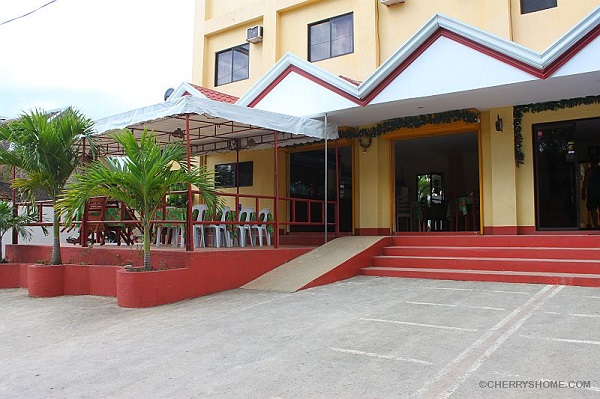 Recommended Bohol Philippines Tours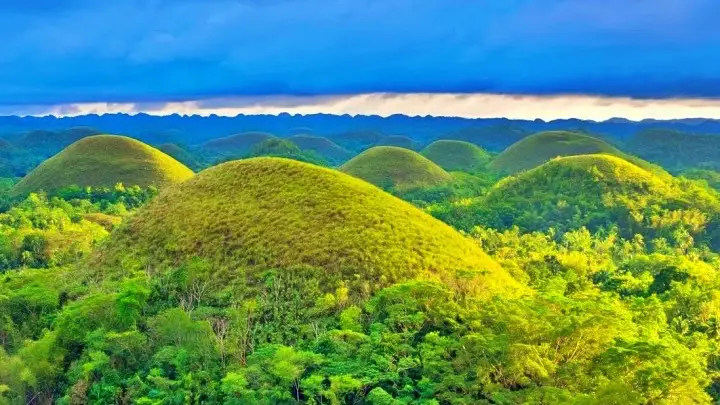 [ Bohol Sight Seeing Day Trips  - Check Out Availability ]
[ Full Day Cruise and Sailing Tours - Check out Availability ]
[ Full Day Adventure Tours - Check out Availability ]
Discover more of Bohol's natural wonders through our recommended tours. Click on the links below to embark on unforgettable adventures:
Ready to explore the beautiful islands of Cebu and Bohol? Secure your ferry tickets today through 12go and start your unforgettable journey!
It can only boast of a small garden yet it is well cared and clean. The garden has two plastic lounge beds and a six-setter plastic table and chairs.
The house in Bolod is a huge yellow house with 5 rooms: 2 family rooms, and 3 single rooms that can accommodate up to 10 persons. It is fully furnished with 3 W/C.
The Bolod house has a big garden with a pathway bordered with palm trees and tropical plants among the verdant Bermuda grass.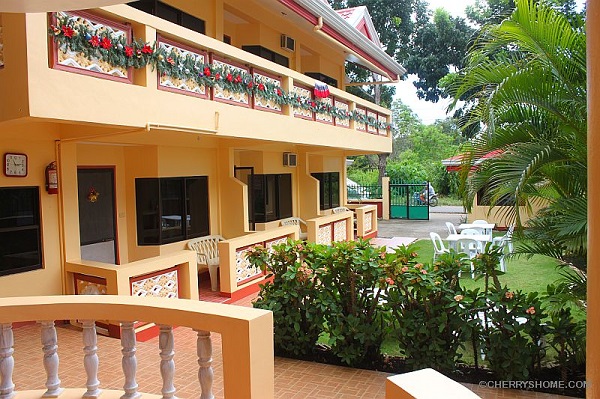 The houses are only 5 minutes drive to the beach by car. Motorbike or tricycle is available for rent.
The hotel offers transport services from the airport/pier and vice versa, and tour services whether land or sea tours.
Location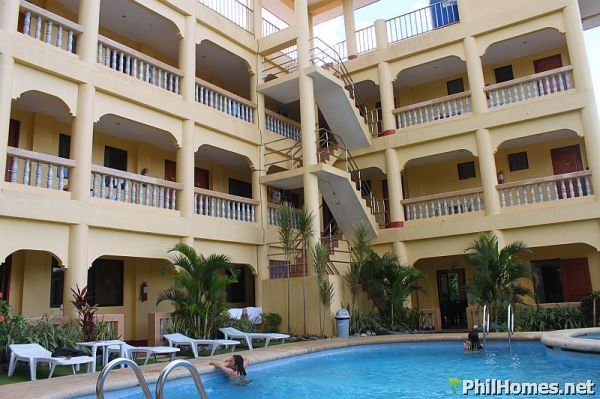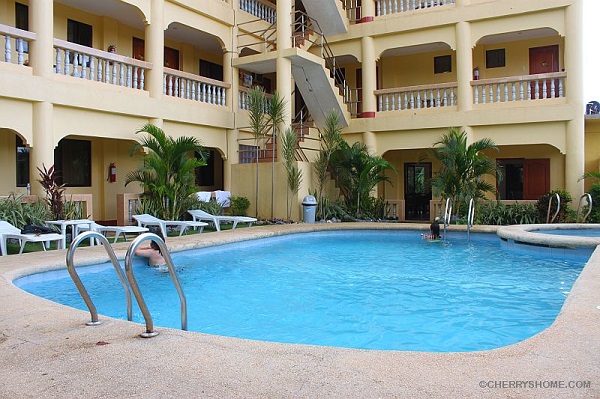 The Cherry's Home Hotel Bohol has two houses. The first house is located at Danao, Tawala, Panglao, Bohol.
The other house is located at Bolod, Panglao Island, Bohol.
It is located near the Alona Beach, an 800 meter stretch of white powdery sand.
Alona Beach is located in the south of Panglao Island. Panglao itself is south west of Bohol.
It is only 18 kilometers or 30 minutes away from Tagbilaran City, the one and only city of the province.
Facilities and Services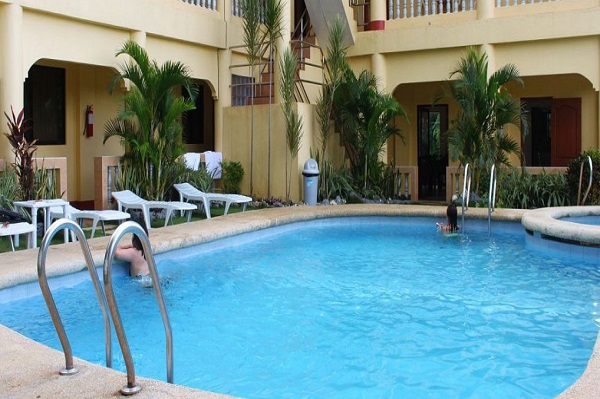 Taking the two Cherry homes as one, there are 11 rooms available all furnished for comfort.
Standard Rooms
The standard rooms are spacious and either provided with electric fan or air conditioner and has tiled floorings.
The bedroom has two single beds with complete beddings and a bedside table in between; a colored TV with in-house movie channels and curtained dark glass windows.
A table and chair with mirror are also provided.
The kitchen is fully furnished with microwave oven, cupboards, cabinets, and refrigerator.
The terrace and balcony has a plastic sofa.
The bathroom is attractive with floor to ceiling electric blue tiles and white fixtures like toilet seat, washbasin, soap & tissue holders, towel rack and faucet fixtures.
Vacation House
The Vacation House at Bolod is big and luxurious with a spacious garden provided with a swing and metal chairs under a decorative plastic covering.
The Living room has white tiled floors with a large green sala set, a green Arabic carpet in the center with a glass center table on top.
It has large curtained windows, a TV, VCD player, Karaoke, telephone, electric fan and other fixtures and decors.
The dining room has a six-setter table and cushioned chairs, a refrigerator and side table.
The kitchen is fully equipped with all modern cooking gadgets plus freezer and refrigerator.
The terrace or patio is provided with two iron sofas with wooden seats.
A maid can be hired for Php 200 per day.
Vacation House Amenities
Air Conditioner Big Freezer Bread Toaster Coffee Maker Electric Fan Electric Iron Emergency Light Fruit Mixer Karaoke Microwave Oven Refrigerator Rice Cooker Stove Telephone Television Vacuum Cleaner VCD Player
Overview
The accommodations at Cherry's Home Hotel Bohol, both at the Danao and Bolod area, are homey, fully furnished and luxurious.
The houses are only a short distance from the beach and a lot cheaper than the resorts that line the Alona beach.
You can avail of facilities and join activities at the resorts if you seek a livelier company.
Feel the coziness of the yellow and attractive houses. . . . .
Avail of their transport services for ease of travel . . . . . .
Enjoy the comfort of your rooms after a hectic day of travel and tours. . . . . .
Top of Cherry's Home Hotel