Alona Vida Beach Resort
Secure your Cebu Bohol ferry tickets today to start your unforgettable journey!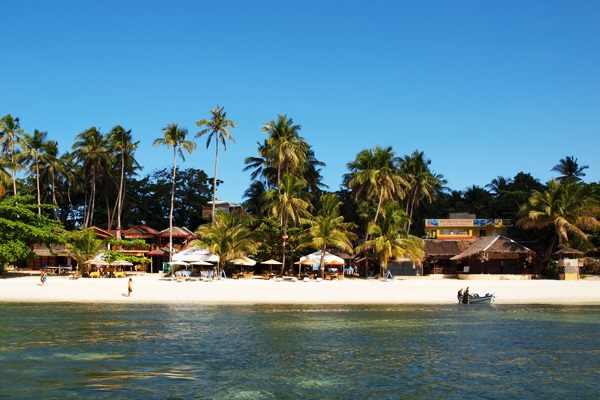 Alona Vida Beach Resort is a beachfront property nestled amidst a garden of tall coconut palm trees and other verdant tropical plants right at the middle of Bohol's most popular Alona Beach at Panglao Island.
The resort was opened last December 18, 2006 with eight (8) deluxe rooms in two (2) two-storey buildings made of a mixture of native and modern materials, such as bamboo, nipa leaves for roofing, local hardwood, and cement.
Aside from air-conditioned accommodations, the resort has its own bar & restaurant, a dive center, and swimming pool. Also, guests are treated to a wireless LAN Internet connection (WiFi) free of charge.
Recommended Bohol Philippines Tours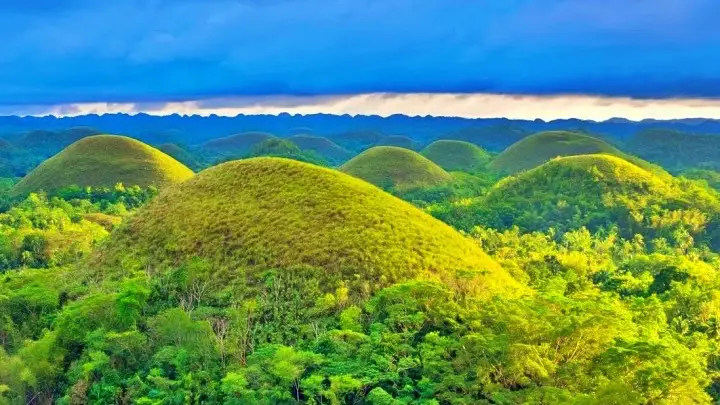 [ Bohol Sight Seeing Day Trips  - Check Out Availability ]
[ Full Day Cruise and Sailing Tours - Check out Availability ]
[ Full Day Adventure Tours - Check out Availability ]
Discover more of Bohol's natural wonders through our recommended tours. Click on the links below to embark on unforgettable adventures:
Ready to explore the beautiful islands of Cebu and Bohol? Secure your ferry tickets today through 12go and start your unforgettable journey!
Location
Alona Vida Beach Resort is located at Alona Beach, Tawala, Panglao Island, Bohol, Philippines. Alona Beach is one of the most important tourism destinations of the province which is blessed with white coral sand that spans about one (1) kilometer and ends up in rocky cliffs on both sides and crystal clear blue waters teeming with diverse and rich marine life. Located directly on the beachfront, the rooms of the resort are only 45 meters away from the sea. Partially fronting it is the top-equipped Sea Explorer's Diving Center.
Facilities and Services
The Alona Vida Beach Resort boast of two (2) two-storey building housing eight (8) deluxe rooms with the top floor rooms having balconies with bamboo balusters, and the ground floor rooms having their own private verandas. The rooms are equipped with air conditioner, fan, and cable TV with 34 channels, electronic safe, dressing room, private toilet and bath with hot and cold water. All rooms are provided with homemade rattan furniture.
The resort also offers free WiFi connection, services such as transfers, tours, dining, and others. It also has a dive center and a freshwater swimming pool where guests can train how to dive or simply enjoy the cool waters.
Where to Wine and Dine
Coco Vida Bar & Restaurant
Opened last March 8, 2006, the Coco Vida Bar & Restaurant offers European and Filipino cuisine with a large selection of seafoods from 6 am to 10 pm. All foods are prepared from fresh ingredients daily. Guests can either dine indoors or alfresco on the beachfront.
The bar offers a large variety of cocktails, wines and liquors and is open until way past midnight or until the last customer has gone to bed. Music for entertainment covers Blues, Rock, Funk, Reggae, Latin or Hip Hop.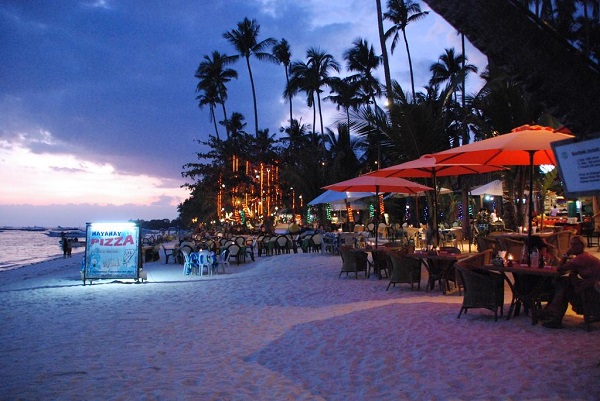 Recreational Facilities
Swimming Pool
The pear-shaped pool measures 10×5 m and its deepest end is 2.15 m deep, which is ideal for dive training. The pool is in the middle of a tropical garden under tall coconut palm trees and provided with rattan beach chairs, beach umbrellas and sun beds.
Activities to Indulge In
Island hopping, island tours, boating, snorkeling, scuba diving, swimming, sunbathing, sandcastle building, dining, bar hopping, shopping.
Room Amenities
Air conditioner, fan, 34 channels cable TV, electronic safe, dressing room, private toilet and bath, hot & cold water, large beds, mattresses, bedcovers, blankets, pillows, towels, balcony/veranda.
Resort Facilities/Services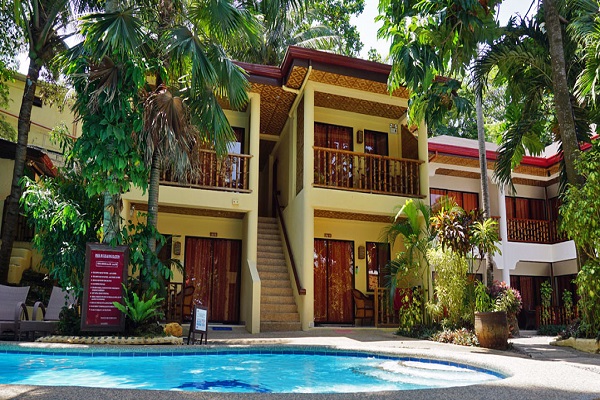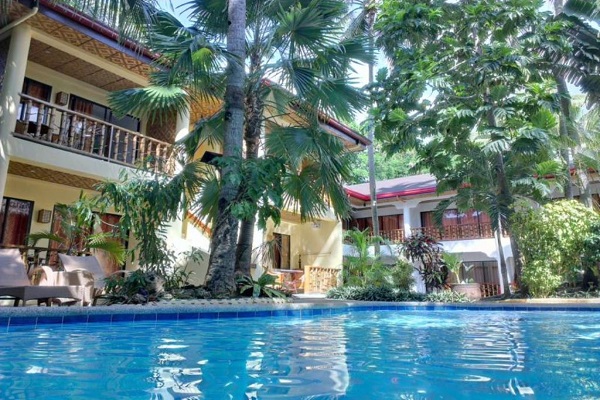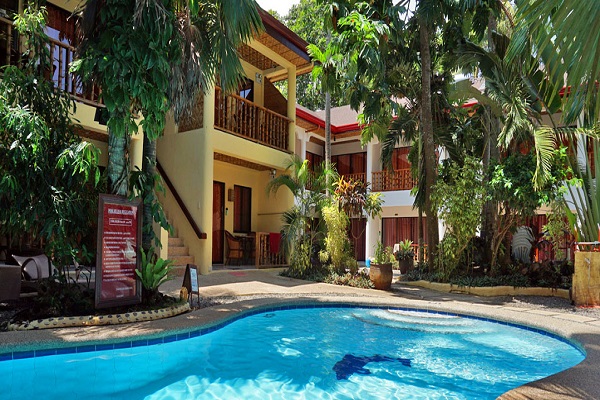 Transfer services, mini van, bar & restaurant, swimming pool, tables & chairs, beach beds, beach umbrellas, dive center, two (2) two-storey building, reception, room service, laundry services, power supply.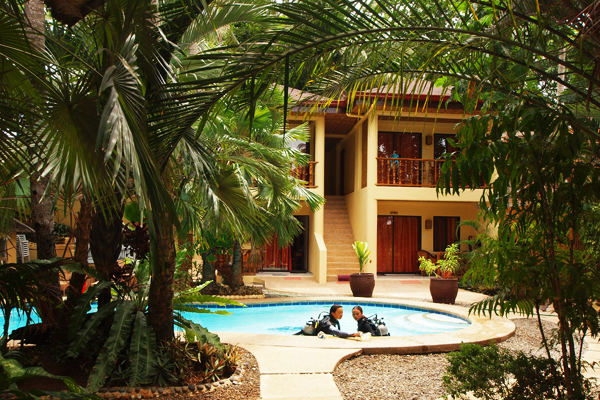 Overview
Bohol is one of the most attractive tourist destinations in the Philippines and Alona Beach is a popular choice for many. It offers visitors with a one (1) kilometer stretch of white coral sand and crystal blue waters rich in marine life which attract divers from far and wide.
Many resorts and business establishments have mushroomed in this area of Panglao Island due to the influx of foreign tourists that continue to grow each year. One of the resorts that cater to foreign tourists and locals alike is Alona Vida Beach Resort. The property has lots of space, well-tendered garden and comfortable accommodations coupled with excellent service rendered by the owners themselves and their staff.
Wallow in comfort and style in their deluxe rooms. . . . . . Enjoy the sea breeze on balconies facing the beach or on verandas below . . .

Have a first-hand experience of the majestic Bohol sunset . . . .
Wine and dine in the resort's own restaurant and bar . . .
Swim, snorkel, scuba dive, sunbath . . . whatever! You have the whole beach to yourself!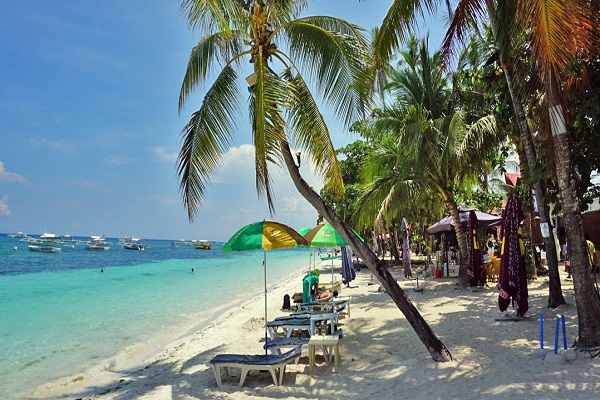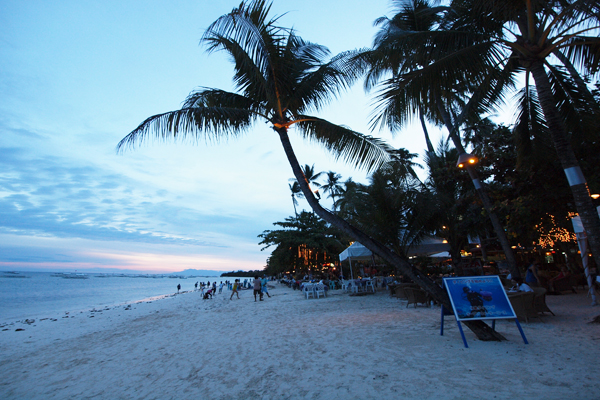 Not only that. You still have lots of places to explore and see: caves, falls, rivers, old churches, island hopping, dolphin and whale watching and more.
And after a tiring yet fun-filled day, rest in your quarters and bask in pristine surroundings and be catered to by the resort's attentive staff. Alona Vida Beach Resort is the best jump-off point to all these wonderful places.
Top of Alona Vida Beach Resort