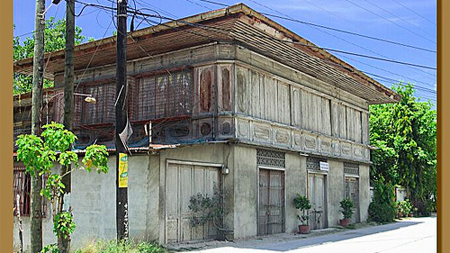 Bohol Homestay: Experience Warm Hospitality and Authenticity
Welcome to Bohol, a captivating island in the Philippines known for its natural beauty, rich cultural heritage, and warm hospitality. If you're seeking a unique and immersive travel experience, look no further than Bohol homestays.
In this travel blog, we invite you to delve into the heart of Bohol's local culture by staying with welcoming families who open their homes to travelers. From quaint rural villages to charming coastal communities, Bohol homestays offer a glimpse into the authentic way of life on the island.
Join us as we explore the top homestay options in Bohol, where you can forge genuine connections, savor home-cooked meals, and create lifelong memories.
Loboc Homestay:
Nestled in the idyllic town of Loboc, Loboc Homestay offers an immersive cultural experience. Stay with a local family in their traditional house and learn about their daily routines and traditions. Participate in cooking sessions, try your hand at traditional crafts, and join in cultural activities such as music and dance performances. Explore the picturesque Loboc River, visit historic churches, and witness the stunning Chocolate Hills.
Panglao Homestay:
For a beachside homestay experience, Panglao Homestay provides a warm and welcoming atmosphere. Stay with a friendly local family in Panglao Island and enjoy the laid-back island lifestyle. Explore pristine beaches, snorkel in vibrant coral reefs, and indulge in fresh seafood prepared by your hosts. Immerse yourself in the local community and create lasting connections with your Boholano hosts.

Anda Homestay:
Escape the tourist crowds and experience the serene beauty of Anda through a homestay. Anda Homestay offers the opportunity to stay in charming village homes surrounded by lush rice fields and coconut groves. Engage in agricultural activities, explore hidden caves, and savor authentic Filipino dishes prepared with local ingredients. Relax on secluded beaches and witness breathtaking sunsets over the sea.

Baclayon Homestay:
Baclayon, a historic town known for its well-preserved Spanish-era church, offers a glimpse into the island's past. Stay with a welcoming Baclayon family and immerse yourself in the town's rich cultural heritage. Explore the heritage sites, join in traditional celebrations, and learn the art of making local handicrafts. Discover the vibrant marine life of nearby Pamilacan Island and indulge in the flavors of local delicacies.

Guindulman Homestay:
Located on the southeastern coast of Bohol, Guindulman offers a tranquil setting for an authentic homestay experience. Stay with a friendly family and enjoy the simplicity of rural life. Participate in fishing activities, explore pristine beaches, and hike through lush forests. Delight in the local cuisine and gain insights into the traditions and customs of the community.

Corella Homestay:
Corella, a peaceful town known for its efforts in wildlife conservation, provides a unique homestay experience. Stay with a hospitable family and witness the conservation efforts at the Tarsier Conservation Area. Discover the beauty of Corella's countryside with its rolling hills and lush landscapes. Engage in local farming activities, learn traditional cooking methods, and enjoy the tranquility of rural living.

Dauis Homestay:
Dauis, a charming coastal town near Tagbilaran City, offers a delightful homestay experience. Stay with a welcoming family in their cozy home and enjoy the hospitality of Dauis locals. Explore the historical sites, visit the famous Hinagdanan Cave, and take part in community projects. Relax on the beautiful beaches,

Jagna Homestay:
Immerse yourself in the vibrant fishing community of Jagna through a homestay experience. Stay with a local family and witness the daily life of fishermen as they bring in their fresh catch. Participate in fishing activities, learn traditional fishing techniques, and savor the taste of delicious seafood dishes. Explore Jagna's bustling market, visit the stunning Can-uba Beach, and engage in lively conversations with your welcoming hosts.

Tubigon Homestay:
Experience the warm hospitality of Tubigon by staying with a friendly local family. Immerse yourself in the town's agricultural traditions and participate in farming activities. Explore the picturesque landscapes, visit Tubigon's historic church, and savor traditional delicacies prepared by your hosts. Engage in lively conversations, learn about the town's history, and gain insights into the local way of life.

Sierra Bullones Homestay:
Escape to the tranquil town of Sierra Bullones and enjoy a homestay experience amidst its natural beauty. Stay with a welcoming family and immerse yourself in the stunning surroundings of Sierra Bullones. Explore the lush forests, go hiking to scenic viewpoints, and discover hidden waterfalls. Engage in conversations with your hosts, learn about the local flora and fauna, and savor traditional meals made with fresh ingredients.

Talibon Homestay:
Discover the charms of Talibon, a town known for its vibrant festivals and agricultural heritage, through a homestay experience. Stay with a hospitable family and learn about the town's traditions and cultural celebrations. Explore Talibon's picturesque landscapes, visit the historic St. James the Greater Parish Church, and engage in local handicraft making. Participate in the lively festivals, experience the warmth of the community, and create lasting memories.

Carmen Homestay:
Carmen, home to the world-famous Chocolate Hills, offers a unique homestay experience amidst this natural wonder. Stay with a welcoming family and enjoy their warm hospitality. Explore the geological formations of the Chocolate Hills, visit the captivating butterfly sanctuary, and witness the mesmerizing Mahogany Forest. Engage in conversations about local legends and folklore, and savor home-cooked meals prepared by your hosts.

---
Other Bohol Hotel Accommodations
TYPES OF HOTELS
BY PRICING
BY LOCATION
OTHER TYPES
---