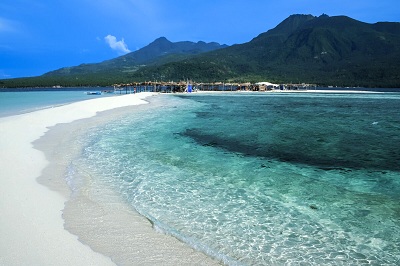 Camiguin Beaches: Unveiling Paradise Just a Ferry Ride Away from Bohol
Secure your Cebu Bohol ferry tickets today to start your unforgettable journey!
If you're looking to escape the hustle and bustle of Bohol and discover pristine beaches and natural beauty, a visit to Camiguin Island is a perfect choice. Located just a short distance away, Camiguin offers a tranquil and picturesque paradise that will leave you breathless. This travel guide will help you plan your trip from Bohol to Camiguin, ensuring a memorable beach getaway.
Recommended Bohol Philippines Tours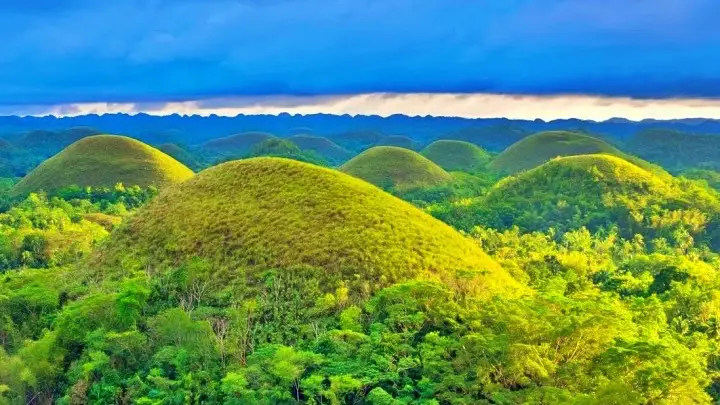 [ Bohol Sight Seeing Day Trips  - Check Out Availability ]
[ Full Day Cruise and Sailing Tours - Check out Availability ]
[ Full Day Adventure Tours - Check out Availability ]
Discover more of Bohol's natural wonders through our recommended tours. Click on the links below to embark on unforgettable adventures:
Ready to explore the beautiful islands of Cebu and Bohol? Secure your ferry tickets today through 12go and start your unforgettable journey!
Getting to Camiguin:

To reach Camiguin from Bohol  by ferry takes approximately 2-3 hours from Jagna or Bohol's neighboring island, Cagayan de Oro. 
Exploring Camiguin's Beaches:

Camiguin is known for its stunning beaches with crystal-clear waters, powdery white sand, and picturesque landscapes. Here are some must-visit beaches to include in your itinerary:
White Island:
Start your beach adventure by visiting White Island, a small sandbar located just off the coast of Camiguin. Take a boat from the mainland and spend a few hours basking in the sun, swimming in the azure waters, and enjoying the panoramic views of the surrounding volcanoes.
Agohay Beach:
Head to Agohay Beach, located in Mahinog, for a peaceful and secluded beach experience. Relax on the soft white sand, take a dip in the calm waters, and enjoy the stunning views of the horizon.
Black Beaches The coastline of the island is interspersed with volcanic structures and black sandy beaches. These black sandy beaches are deposits of past volcanic upheavals and can be found in the barangays of Agoho, Yumbing, Bug-ong and Cabua-an. The beaches are clean, spacious and unspoilt. The water is crystal clear, unpolluted and truly refreshing!
Burias Shoal is a spot for scuba divers although a bit tricky because of strong currents. It is only thirty minutes away on a speedboat and divers are rewarded with sightings of schools of Jacks, tuna, surgeons, mackerel and barracudas. The shoal also boasts of a lush black coral-covered bottom.
Cross Marker and Sunken Cemetery The cross marker was installed by the provincial government of Camiguin to mark the community cemetery that sank during Old Vulcan Daan's eruption is 1871. The sunken cemetery lies 20 feet underwater in Barrio Bonbon, Catarman. Coral encrusted tombstones have now become a favorite site for snorkelers and scuba divers.

Jicduf Shoal is one of the best diving spots in Camiguin and lies approximately two (2) nautical miles from the shore of Balbagon, Mambajao. With a wide variety of aquatic life and excellent visibility, it is a diver's paradise especially for underwater photographers. The shoal is about ten hectares in size.
Mantigue Island is otherwise known as Magsaysay Island. It lies three (3) kilometers off the shore of Barangay San Roque, Mahinog and is blessed with four (4) hectares of forests fringed with a white sandy beach. It is a place both for swimming and diving; one side is shallow and has a few corals which are ideal for swimming while the opposite side has a deep drop off ideal for snorkelling and scuba diving.
Moro-Moro Watch Tower lies at the beach of the municipality of Guinsiliban. The tower is very old and was used as a watchtower to warn the inhabitants of the coming of Muslim marauders that often come to inflict them with much damage. The tower lies a few meters from the coastline and near to the Guinsiliban pier.
White Beaches Aside from the white beaches of White Island and Mantigue Island, a white beach can be found also in Guinsiliban and is called the Kobila White Beach. The beach is near the place where giant clams are cultured and offshore is a beautiful site for diving.
White Island is otherwise known as Medan Island and lies two (2) kilometers off the coast of Agoho and Yumbing in Mambajao. It is in fact a sand bar blessed with powdery white sand which is shaped as a letter C or and I, depending upon the ocean tide. It has no vegetation whatsoever. Native huts have been recently added to provide shelter to guests who come to frolic in the waters and to sunbathe. The white sand bar is available in the morning and is usually underwater in the afternoon when the tide comes in.
Katibawasan Falls and Ardent Hot Spring:

While not beaches per se, these natural attractions are worth a visit. Katibawasan Falls offers a refreshing cascade of water surrounded by lush greenery, while Ardent Hot Spring provides a soothing dip in natural hot springs, perfect for relaxation after a day at the beach.
 Island-Hopping Adventure:
Consider going on an island-hopping adventure to explore the surrounding islets and attractions near Camiguin. Visit the captivating Sto. Niño Cold Spring, dive into the crystal-clear waters of Jicduf Shoal, or witness the enchanting beauty of the Sunken Cemetery, an underwater memorial site.
Local Cuisine and Delicacies:
Don't miss the opportunity to savor the local cuisine of Camiguin. Indulge in fresh seafood dishes, try the famous Camiguin lanzones (a sweet tropical fruit), and sample the island's delicacies like pastel (a sweet bun filled with yema or custard) and binagol (a sticky rice and coconut delicacy).
Planning Tips:

- Check the ferry or flight schedules in advance and make reservations if necessary to ensure smooth travel.
- Pack essentials such as sunscreen, hats, sunglasses, and swimwear.
- Research and plan your beach hopping itinerary in advance to make the most of your time in Camiguin.
- Respect the environment and follow responsible tourism practices, including proper waste disposal and avoiding damage to coral reefs or marine life.
With its pristine beaches, stunning landscapes, and warm hospitality, Camiguin is an idyllic destination to unwind and immerse yourself in nature's beauty. So, pack your bags, leave the shores of Bohol behind, and embark on a memorable journey to the enchanting