The Francisco Dagohoy Cave
Secure your Cebu Bohol ferry tickets today to start your unforgettable journey!
The Francisco Dagohoy Cave is set amidst the majestic expanse of mountain ranges in the inland municipality of Danao. It is a 5-kilometer walk from Barangay Magtanghoy. Approximately a two-hour drive from Tagbilaran City, about 92 kilometers away, the area is not easily accessible.
Recommended Bohol Philippines Tours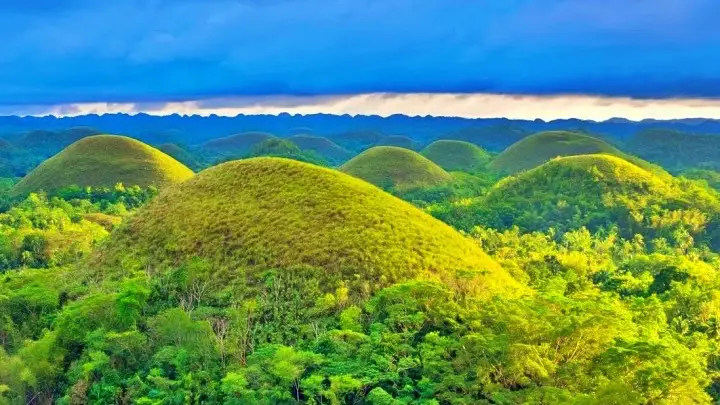 [ Bohol Sight Seeing Day Trips  - Check Out Availability ]
[ Full Day Cruise and Sailing Tours - Check out Availability ]
[ Full Day Adventure Tours - Check out Availability ]
Discover more of Bohol's natural wonders through our recommended tours. Click on the links below to embark on unforgettable adventures:
Ready to explore the beautiful islands of Cebu and Bohol? Secure your ferry tickets today through 12go and start your unforgettable journey!
The cave is noted for its historical and speleological features. The entrance to the cave is a 17 meter drop into a labyrinth of crystal-studded passages with a stream winding through it. An underwater path leads to dry ground. The stream eventually flows out towards the Wahig River which is 100 meters away.
The cave is very picturesque inside with stalagmites and stalactites. With lighted lanterns or flashlights, the walls give out a golden hue. Walls seem to sparkle with crystals, which according to the guides, are caused by the droplets of water on the walls.
The cave was named after a Boholano patriot, Francisco Dagohoy, who started and led a rebellion against Spain in 1744 when the Philippines was under Spanish rule. Magtangtang, in Sitio Caylagon, was Dagohoy's headquarters and the cave their hideout during the revolt which lasted for eighty five years.
The Philippine Historical Commission eventually installed a monument or Dagohoy Marker in Magtangtang to commemorate the place where Dagohoy and his men fought for freedom. This is an apt tribute to these men who sacrificed their lives for an honorable cause.
This historical marker now stands on a plateau overlooking the mountain ranges of Inabanga and Talibon and down the ridges can be found the cave which became Dagohoy's hideout. Hundreds of Dagohoy's men preferred death inside the cave rather than surrender. Their skeletons still remain in the site up to this day.
Attractions in Danao Town of Bohol
Share your Bohol Story!
How do you like these Bohol attractions? Do you have a great Bohol story? Tell all the world how lovely are the Bohol islands! Entering your Bohol story is easy to do. Just start typing! Add a photo or video if you want!