Island City Mall
Secure your Cebu Bohol ferry tickets today to start your unforgettable journey!
Island City Mall prides to be the biggest and the most prestigious shopping mall in the entire province of Bohol. As part of the Alturas Family, this is probably the boldest undertaking done by this gigantic conglomerate.
ICM as most locals call it, is located at Dampas District, Tagbilaran City, just few walks from Dao Integrated Bus Terminal and Public Market. From the city proper, it takes only 6-10 minutes tricycle ride with a minimum fee of P 25.00. Or, you can choose to ride in jeepneys near Alturas Supermarket for only P 7.00 but you'll have to wait until the jeep is passenger full.
The mall is a three-storey building, showcasing cinemas, specialty stores, department store, signature fashion boutiques, local and international fast food chains as well as small food stalls, restaurants and a grand grocery store.
The Lower Ground Floor features a number of food outlets, its supermarket, a pharmacy and a very spacious Activity Center where concerts and entertainment are mostly held.
To satisfy your cravings for food, try great-tasting cuisines available in various food outlets in the Lower Ground Floor with a plenty of space to dine and relax. You can choose from any of the restaurants displaying their signature culinary arts such as Payag, Sariling Hain, Oriental Mix, Savory Hot, Lite Bite and Sweet Indulgence.
Different food stalls are also displaying their products for customers to choose upon. There are Hotdog On Sticks, Master Siomai, Popcorn, Snowpy, Thirsty and VIP Shakes and many more. Goldilocks as well as the Bread Cottage where cakes and pastries are available are just around the corner.
The Supermarket can be found in the Lower Ground Floor. It is the most spacious among all the supermarkets in the province, making it very convenient to shop. Almost everything from cosmetics to fresh market is being displayed in order for easy shopping especially when purchasing in bulk. The Wine Exchange, Souvenir Shop and the Medicine Plus Sections are just around the vicinity.
Meanwhile, the Upper Ground Floor showcases top local and international fast food chains like Jollibee, Greenwich, KFC, Chowking, and the Prawn Farm. People can check latest fashion trends as these fashion boutiques like Bench, Guess, Penshoppe, Dickies and many more offer latest styles in the clothing industry. Its own Department Store provides the widest array of cheap and stylish dresses, cosmetics, shoes, bags, eyewear, home accessories, furniture and fixtures as well as quality home appliances.
Boholanos can now enjoy and watch their favorite movies in the state-of-the-art cinemas of ICM at the topmost floor. Give in to the thrill of adventure movies, to the real fun of comedy films and to the intensity of drama and action movies, all in high quality Dolby Digital surround sounds.
Let your kids be kids at World of Fun, where different games and fun stuffs are ready to make everyone smile and be entertained. Everyone has its place in the World of Fun. Internet Cafes are also dotting the opposite side as well as service centers of cellular phones, appliances and computers.
When it comes to parking area, Island City Mall has the biggest space for vehicles of all kind. The entire edifice is strategically well-planned, giving its customers the most convenient way to shop.
Island City Mall with all its salient features beckons everyone to enjoy shopping spree at its best upon visiting the Province of Bohol.
Recommended Bohol Philippines Tours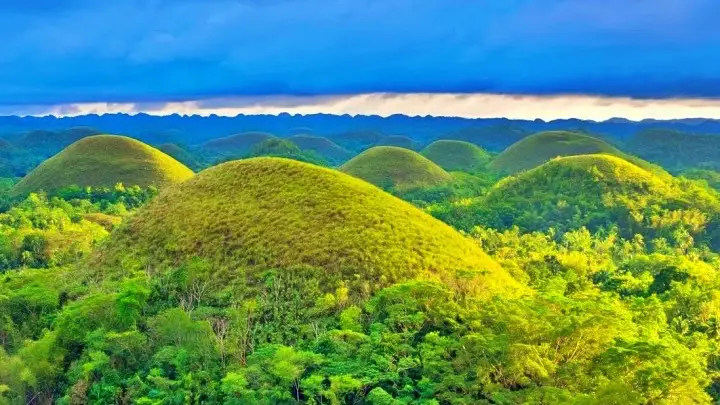 [ Bohol Sight Seeing Day Trips  - Check Out Availability ]
[ Full Day Cruise and Sailing Tours - Check out Availability ]
[ Full Day Adventure Tours - Check out Availability ]
Discover more of Bohol's natural wonders through our recommended tours. Click on the links below to embark on unforgettable adventures:
Ready to explore the beautiful islands of Cebu and Bohol? Secure your ferry tickets today through 12go and start your unforgettable journey!