Jokes that Reflect Filipino Wit: Experience the Joy of Laughter
Secure your Cebu Bohol ferry tickets today to start your unforgettable journey!
Welcome to our world of Filipino jokes, where laughter knows no bounds! The Filipino people are known for their cheerful and light-hearted nature, and one of the ways they express their joy is through humor.
With their infectious smiles and witty minds, Filipinos have mastered the art of turning even the simplest jokes into sources of endless entertainment.
Filipino humor often revolves around corny jokes that are so bad they're good. These jokes may make you groan at first, but they never fail to bring out a burst of laughter.
It's a unique brand of humor that has been passed down through generations, bringing people together and brightening up even the dullest of days.
On this webpage, we have curated a delightful collection of Filipino jokes that will tickle your funny bone. From puns and wordplay to funny anecdotes and playful riddles, there's something here to make everyone chuckle.
Dive into the world of Filipino humor and let the joyous spirit of the Filipino people uplift your mood.
Recommended Bohol Philippines Tours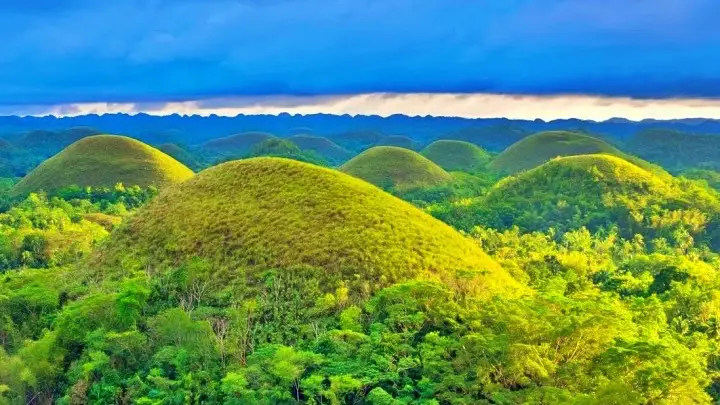 [ Bohol Sight Seeing Day Trips  - Check Out Availability ]
[ Full Day Cruise and Sailing Tours - Check out Availability ]
[ Full Day Adventure Tours - Check out Availability ]
Discover more of Bohol's natural wonders through our recommended tours. Click on the links below to embark on unforgettable adventures:
Ready to explore the beautiful islands of Cebu and Bohol? Secure your ferry tickets today through 12go and start your unforgettable journey!
The beauty of Filipino jokes lies not only in their comedic value but also in the sense of camaraderie they foster.
Sharing a good laugh over a corny joke is a common occurrence among Filipinos, whether it's during family gatherings, social events, or even casual conversations with strangers.
It's a way to create connections, break the ice, and spread happiness.
So, sit back, relax, and prepare yourself for an abundance of laughter. Join us on this humorous journey through Filipino jokes and experience the delightful side of the Filipino culture.
Get ready to smile, giggle, and laugh out loud as you explore the corny, witty, and undeniably funny world of Filipino humor. Brace yourself for a memorable experience filled with laughter, as we celebrate the joyous spirit of cheerful Filipinos enjoying themselves with corny jokes.
Joke lang ....
Reader beware: corny, bit brown, ....
Contributed by Visitors .... 
Bukas sisingilin na kita 
Bukas sisingilin na kita.. Bakit?? Kasi ang tagal mo nang nakatira sa puso ko eh.. OWssss..sabug..
TINDERA OG MANI 
ISKO: MANI, MANI PALIT MOG MANI KANO: NANGITA OG TAXI, TAXI TAXI ISKO: O SIR, PILA KA TAKOS ANG GUSTO NIMO? HAHAHAHAHA
phavie's jokes 
anong hayop ang basang basa sa ulan? ano? hito ako basang basa sa ulan walang masisilungan walang malalapitan...... :)
bata pa kasi! 
nung bata pa kau alam ko mga ginagawa nyo alam nyo kung ano? 1)kumakanta sa electric fan 2)naglalakad sa tiles nang d lumalagpas sa guhit 3)kumakanta …
now on it's second week! 
mayroong dalawang lalaki na napaka busy sa trabaho. lalaki no. 1: pare ang busy ko dahil yung brief ko side A side B na! lalaki no. 2: pare mas busy …
ang TAWAG ni lolo sa iyang asawa "HONEY" 
ang TAWAG ni lolo sa iyang asawa "HONEY" LOLO: HONEY, MANGATOG NATA. apo: KA SWEET NINYO NI LOLA, LOLO NOH KAY BISAN TIGUWANG NAMO HONEY GIHAPON …
Teban & Goliat Funny Stage Drama 
Funny Stage Drama by Teban & Goliat Teban & Goliat
Dos Companeros (Two Companions) 

Pagahiay og ulo Not rated yet
Naay tulo ka country nag contest og pagahiay sa ulo nya kinahanglan mo ambak sila sa building. Announcer: ang pinaka gahi og ulo maoy daog. Na hala …
KAPITAN Not rated yet
ANAK: TAY TAY TAY DALI TAY NIAY NIAGING DARKO TAY SA BAYBAY KA DAKO SA DARKO TAY NAGSYAGET ANG BATA SA KA EXCITED SA IYANG NAKITA TATAY: ANAK AYAW …
KAPITAN Not rated yet
ANAK: TAY TAY TAY DALI TAY NIAY NIAGING DARKO TAY SA BAYBAY KA DAKO SA DARKO TAY NAGSYAGET ANG BATA SA KA EXCITED SA IYANG NAKITA TATAY: ANAK AYAW PAG …
bungi na bana Not rated yet
asawa: sos asa mani akong bana wala pay tubig sa banga bana: niabot gikan sa tungaan og hubog pa .... dayon ...gi sap ungan ang mata sa iyang asawa …
Bisaya at Tagalog Not rated yet
BISAYA:isda mo dha.!! TAGALOG:pssst!! BISAYA:isda sir?.pila.? TAGALOG:ano ito.? BISAYA:dli ni ito sir, bolinaw ni.! TAGALOG:wla bang malalaki?? …
choco na gatas o gatas na choco Not rated yet
May isang lalaki na may nakita na isang babae na nag lalakad. Ang babae ay may maputi na ulo at maitim na katawan. lalaki: Miss ano ka ba choco na gatas …
Inday! Not rated yet
Waiter : Ano po order nila maam? Amo: Ung fried chicken meal na lang. Ikaw inday,ano sayo? Inday: I would like to partake of a dish of sautéed pork …
ang Batang bumibili! Not rated yet
BATA: (gusgusin) pabili po. TINDERA: (maarte) what do you intend to buy? ... BATA: meron po kayong "liquid solution that was mixed evenly with organic …
AYY, Bayot!! Not rated yet
NANAY: Ikaw bataa ka!!! Niadto d ay ka sa gay bar gabii? ANAK: OO nay, NANAY: unya ? unsa may imung nakita nga dili angayang makita? ANAK: Si …
DATE TA! Not rated yet
DATE TA---- IS AN INFORMATION used and stored in a computer program, , date ta. hehehe
Running Competition (bisaya version) Not rated yet
lalake1: pre asa nmo nakuha nang cellphone? lalake2: nadaog nko ni sa lumba namog dagan... lalake1: ahh! mao ba pila d.i mo kabuok, knsa imong kauban? …
Ang Lasing at ang Aso Not rated yet
isang lalakeng lasing nakasalubong ang isang matabang babaeng may aso...... lasing: hoy! saan mo nakuha yang baboy? matabang babae: aso ito hindi …
Bohol sa Cebu Not rated yet
Usa ka Bol anon nahasuroy sa Cebu. Nahaagi siya sa Colon ug may nagustuhan nga jacket. Trademark na sa taga Bohol ang pag pronounce sa pulong …
Katekista Not rated yet
Usa ka adlaw sa Jagna adunay katekista nga miduaw sa usa ka elementarya para itudlo ang mahitungod sa relihiyon, human ang isa ka semana, magmisa ang pare …
Ang Bata og ang Pari Not rated yet
BATA: nagbakho naghilak "huhuhu patay na zud ahong itoy nga si Whitey Dre, naligsan sa MB Liner og tua gi luto gisumsoman sa mga Bugoy..." PARE: …
Teban ug Goliat Not rated yet
Teban ug Goliat Teban ug Goliat
Philippine Congressman Afterlife Not rated yet
While walking down the street one day a Philippine congressman is tragically hit by a truck and dies. His soul arrives in heaven and is met by St. …
Read What Visitors Have Said

See what others have written. Click below to see contributions from other visitors to this page ... And remember to RATE the articles. 

Then go ahead and tell us your own story, kwento, storya .... Its easy as eating peanuts :-) 

acetoryaHEY!! 
TEACHER: use "hey" in a sentence. Yes! Pedro? PEDRO: Hey, that's my bag! TEACHER: very good! you, Juan! JUAN: Our teacher is very sexy. She has …
absent Not rated yet
LOLO: Hala, Apo! Tago! Dali! Nagpadulong dinhi imong mga maestra! Ni-absent ra ba ka sa eskuylahan! APO: Ika'y tago, Lo, kay makit-an unya ka. …
BUNGOL Not rated yet
Bata nipalit sa tindahan, ang tiguwang nga tindero natulog.. Bata: Palita! Palita! palita kog Hope noy! Tindero(nakamata): kasaba ba nimo dong! kabati …
Ang Maestra ug si Juan Not rated yet
Nagklase ang Maestra sa English subject: Maestra: Kinsa kadtong maka hubad sa Binisaya taga-an ko ug dako nga grado? Mga Estudyante: Unsa mana maam? …
Mangsuyopay ug tae sa safetictank Not rated yet
on telephone Bata: Hello! Noy kamo tong manuyopay ug tae? Tawo: Oo dong kami to! ngano diay dong! Bata: Unya Noy! Lami?
in the jeepney.... Not rated yet
gadagan ang jeep... ggggggggrrrrrrrrrrrrrrrr passenger:para nong, driver: mudaug ka day? passenger: dili nong, dili nong. musaka ko sa trhird …
LIBAT , KIMPANG , BUTA UG BUNGOL Not rated yet
Usa ka adlaw naglumba ug dagan ang LIBAT, KIMPANG, BUTA UG BUNGOL... Repere : ready GET SET GO! (NI BUTO ANG PUSIL) Nanagan ang mga kalu-kalu. …
bungol Not rated yet
si lolo timoy ug si bardok nagkita.. lolo: naunsa naman ni nga nabungol na man ko. dili na ko kadungog sa akong utot. bisag unsaon nakog utot dili na …
ORDER Not rated yet
Customer: Waiter, ngano dugay man ang order ko nga pancit? Pila man diay ang cook ninyo dire; Waiter: Hala mam wala raba mi cook, pepsi ra! Hahaha …
ABSENT Not rated yet
Usa ka adlaw, ang apo ni Lolo Tasyo ni absent sa klase. Unya nakita ni Tasyo ang maestra niini: LOLO: hala Dong, Tago kay naa imung maestra, Niabsent …
untitled Not rated yet
Life would be colorfu l if mag ulan ug water color
Yaya and Driver Not rated yet
Yaya sa Tricycle driver: Noy, pila sa munisipyo? Driver:Ikaw rang usa? Yaya:Aw di diay ka mouban?
Sa korte... Not rated yet
Judge: ahh, Juan, asa ka man sa pagkahitabo sa rape? Juan: sa kamaisan. Judge: ga-unsa ka man didto? Juan: Nalibang. Judge: pila man sad ka …
Smart Parrot Not rated yet
Dunay usa ka ginang nga mi adto sa Pet Shop. Pag abot niya didto maoy naka dapit sa iyang pagtagad ang usa ka halwa diin may sulod kini nga usa ka 'cute' …
kuto sa ero Not rated yet
mama:oy dong nganu man nasamad imong tudlo?dali dire beh atong supsupon aron mawagtang nang dugo. (gisupsup sa mama ang dugo) mama:o,wala nay dugo …
Customer is Always Right (?) Not rated yet
Dunay isa ka reterado nga professional nga medyo estriktohon mang lihok lihok ning adto sa Mc Donald's sakay sa iyang awto. Pag abot didto ning order …