Bohol Tourism Boost: Discover the Scenic Eastern Corridor with Modern PUVs

Secure your Cebu Bohol ferry tickets today to start your unforgettable journey!
In an exciting development for Bohol's tourism industry, more than 20 modern public utility vehicles (PUVs) are set to ply the picturesque route from Tagbilaran City to Loboc. This news comes as a welcome delight for local visitors and tourists eager to explore Bohol's stunning eastern tourism corridor. Eduardo Montealto Jr., the regional director of the Land Transportation Franchising and Regulatory Board (LTFRB) in Central Visayas, shared the promising details of this venture.
Recommended Bohol Philippines Tours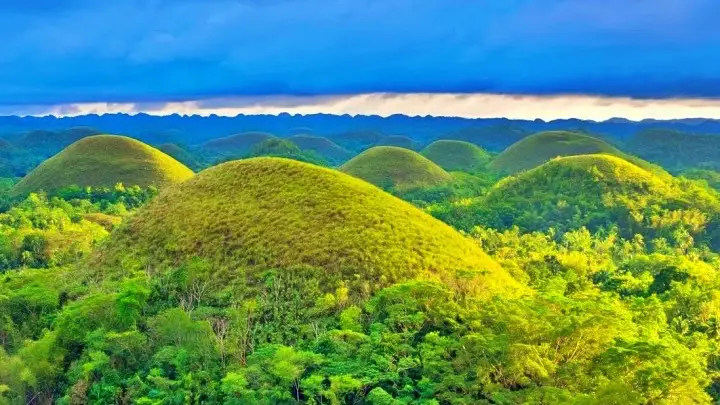 [ Bohol Sight Seeing Day Trips  - Check Out Availability ]
[ Full Day Cruise and Sailing Tours - Check out Availability ]
[ Full Day Adventure Tours - Check out Availability ]
Discover more of Bohol's natural wonders through our recommended tours. Click on the links below to embark on unforgettable adventures:
Ready to explore the beautiful islands of Cebu and Bohol? Secure your ferry tickets today through 12go and start your unforgettable journey!
Passengers embarking on this route will have the opportunity to witness two notable landmarks along the way. The first stop is the iconic Sandugo Shrine, a site commemorating the blood compact between Bohol's Datu Sikatuna and Spanish explorer Miguel Lopez de Legazpi. This historical event marked the friendship and unity between the indigenous people of Bohol and the Spanish colonizers. Travelers can bask in the significance of this place before continuing their journey towards the magnificent Baclayon Church. With a remarkable history spanning 427 years, this church stands as a testament to Bohol's rich cultural heritage.
The final destination along this enchanting route is Loboc, renowned for its verdant river. Visitors will have the chance to experience a unique 1.5-kilometer river cruise on a floating restaurant, all while indulging in local delicacies and being serenaded by traditional folk songs and dances. This delightful combination of breathtaking scenery, delicious food, and vibrant culture makes Loboc a must-visit destination for anyone exploring Bohol's wonders.

Eduardo Montealto Jr. emphasizes that these modern PUVs have been introduced in response to the preferences of many tourists. Rather than opting for tourist vans, visitors are increasingly seeking public transportation to immerse themselves in the local ambiance and explore the communities they visit. The modern jeeps are designed to provide a safe and convenient means of transportation, enhancing the overall travel experience for passengers.
To ensure smooth operations and improved connectivity, the LTFRB-7 team is scheduled to meet with Governor Aris Aumentado to discuss the new Loboc route. Additionally, efforts are underway to strengthen the transportation services for guests arriving at the Tagbilaran City port, particularly those heading to hotels and resorts in Panglao Island. These endeavors align with the Local Public Transport Rationalization Plan (LPTRP), which is currently being drafted by the provincial government to incorporate the tourism corridors.
By establishing modern PUV routes in Bohol's tourism hubs, the Department of Transportation (DOTr) aims to support the Department of Tourism's (DOT) objectives. In addition to providing safe and comfortable rides for both locals and tourists, this initiative is expected to generate employment opportunities for many constituents as drivers and conductors of these modern jeeps.
Excitement is brewing as the LTFRB-7 plans to deploy the first five out of the 20 modern PUV units within the year. Once the franchise substitution for the Cebu-based United Drivers and Operators Transport Cooperative is approved, passengers can look forward to embarking on an unforgettable journey along Bohol's scenic eastern tourism corridor. The future looks promising for Bohol's tourism industry, with enhanced transportation services ensuring a memorable and convenient travel experience for all.