Definitive Panglao Island Guide: Unveiling the Tropical Paradise
Secure your Cebu Bohol ferry tickets today to start your unforgettable journey!
Panglao Island Bohol
Welcome to the exquisite Panglao Island, a renowned tourist hotspot nestled in the north Bohol Sea, part of the Central Visayas region in the south-central Philippines.
Tropical Island Paradise
Panglao Island is an idyllic tropical paradise located in the Central Visayas region of the Philippines, just a short distance from the larger Bohol Island.
Known for its stunning natural beauty, rich biodiversity, and vibrant local culture, Panglao has become a must-visit destination for travelers from around the globe.
The island is most famous for its beautiful white sandy beaches, such as Alona Beach, and its world-class diving spots that showcase a diverse array of marine life.
In comparison, Tagbilaran is the capital city of Bohol Province and is located on the neighboring Bohol Island. While Tagbilaran serves as the main gateway to the province, with its busy port and proximity to the airport, it has a more urban feel compared to the laid-back tropical charm of Panglao.
Despite being more developed, Tagbilaran has its own attractions, such as old Spanish-era churches and a bustling market, but it is less known for the natural attractions that have made Panglao famous.
Top Tourist Destination of Bohol
Panglao's rise as a top tourist destination has led to the development of a wide range of accommodations to suit all types of travelers.
The island boasts everything from luxury resorts with private beaches and top-notch amenities, to budget-friendly guesthouses and hostels for the more frugal adventurer.
This range of options has made it possible for a large number of tourists to enjoy Panglao, regardless of their budget.
Panglao's accessibility
Another significant advantage of Panglao is its accessibility to the rest of the sights that Bohol has to offer.
Although Panglao itself is full of attractions, from its beaches and diving spots to its bustling Poblacion, it also serves as an excellent base for exploring Bohol's other sites.
These include the world-famous Chocolate Hills, the Loboc River, the Tarsier Sanctuary, and numerous historical and cultural landmarks.
Overall, the combination of its natural beauty, range of accommodations, and its location as a gateway to wider Bohol make Panglao an appealing destination for tourists.
Whether you're a nature lover, a history buff, a diving enthusiast, or just someone looking for a tranquil beach getaway, Panglao has something to offer you.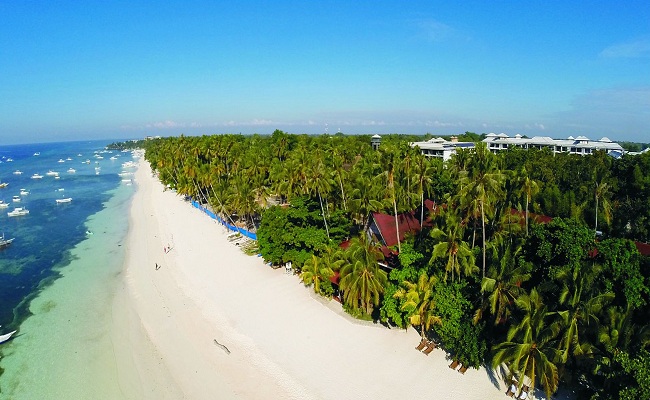 Recommended Bohol Philippines Tours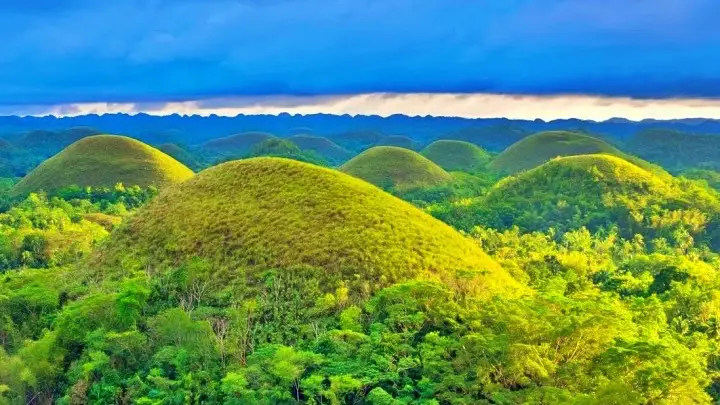 [ Bohol Sight Seeing Day Trips  - Check Out Availability ]
[ Full Day Cruise and Sailing Tours - Check out Availability ]
[ Full Day Adventure Tours - Check out Availability ]
Discover more of Bohol's natural wonders through our recommended tours. Click on the links below to embark on unforgettable adventures:
Ready to explore the beautiful islands of Cebu and Bohol? Secure your ferry tickets today through 12go and start your unforgettable journey!
Geographic Location

Positioned southwest of Bohol Island and towards the eastern and southern regions from Cebu, Panglao Island spans an area of 91.12 square kilometers.
The island is composed of two municipalities, namely Dauis and Panglao, with Dauis being the largest settlement and housing approximately 45,663 residents.
Additionally, two causeways, the Cong. Suarez Bridge and the Gov. Borja Bridge, connect Panglao Island to the main Bohol Island.
Panglao Town
Positioned farther into the island, Panglao town is roughly 20 kilometers away from Tagbilaran City.
Alona Beach, the bustling center of Panglao, is conveniently located just 20 kilometers away from Tagbilaran City, the capital of Bohol.

It takes approximately 20 minutes to reach the island by land from Tagbilaran City, and a few more minutes to reach your preferred beach.
Dauis Town
Nestled on Panglao Island, Dauis is adjacent to Tagbilaran City, with a rough distance of around 4 to 5 kilometers separating them, separated by a causeway. From the shores you can see the port of Tagbilaran.
The journey by car typically takes between 10 and 15 minutes, subject to the exact departure point within Tagbilaran and the prevailing traffic conditions.
As mentioned earlier, Panglao island is connected to the mainland by two bridges, ensuring easy access for visitors.

Its proximity to other popular tourist destinations, such as Cebu, makes Panglao Island a convenient stop for travelers exploring the Central Visayas region.

Navigating Around Panglao Island

Once you've reached Panglao Island, there are various options for getting around. Motor tricycle taxis are common, offering negotiable fares. If you prefer public transport, an air-conditioned bus service operates from the airport to Tagbilaran City and Alona Beach.
Renting is a popular choice for many visitors, providing more flexibility and control over your travel. You can rent cars, motorcycles, or bicycles, depending on your preference. Boat rentals are also available if you're interested in island hopping.

Please note that these services do not operate around the clock, so planning your daily itinerary in advance can ensure smooth travels.
Must-See Destinations in and around Panglao Island

Panglao Island, along with its surrounding areas, boasts a multitude of breathtaking natural and man-made attractions.
From stunning beaches to historical landmarks, there are numerous places for tourists to explore.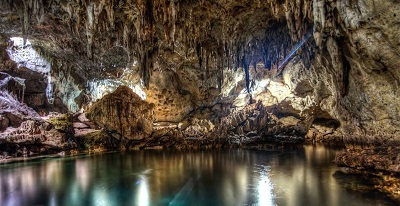 Explore the Natural Wonders of Panglao Island
Panglao Island and its nearby regions are renowned for their natural beauty. Here are some must-visit sites:
Alona Beach: As the island's most popular beach, Alona is recognized for its pristine white sands and crystal-clear waters, making it a top destination for visitors.
Balicasag Island: A short distance off the coast of Panglao, this island is teeming with marine life, offering perfect conditions for snorkeling and diving.
Virgin Island: Also known as Pungtud Island, this crescent-shaped sandbar near Panglao becomes accessible during low tide, allowing visitors to walk across the shallow waters to the sandbar.
Hinagdanan Cave: Explore the subterranean wonders of this limestone cave, featuring a serene lagoon and stunning stalactite formations.
Doljo Beach: Renowned for its breathtaking sunsets, clear waters, and long, unspoiled white sands, Doljo Beach offers a less crowded alternative to Alona Beach.
Pamilacan Island: Situated in the Bohol Sea, this island is the go-to spot for dolphin and whale watching tours.
San Francisco Island: While less popular, this island is a hidden gem with its untouched natural beauty.
Panglao Island Nature Resort's Mangrove Forest: This resort has made significant efforts to preserve the local mangrove forest. Guests can explore the mangrove forests through the resort's boardwalk.
Shell Museum's Mangrove Forest: Near the Shell Museum in Panglao, there is a small but lush mangrove area. It's perfect for a quick visit to observe the local flora and fauna.
While indulging in the beauty of these natural wonders, remember to respect the environment, preserving their splendor for future generations.
Preservation and Conservation

The people of Panglao Island, particularly the Boholanos, are dedicated to preserving the island's tranquility and natural beauty.
The local governments are vigilant in regulating the development of infrastructure to ensure it aligns with the island's tropical aesthetics.
The Department of Energy and Natural Resources (DENR) has recognized the significant marine biodiversity of Panglao Island, leading to its designation as part of the National Integrated Protected Areas System (NIPAS) in 2003.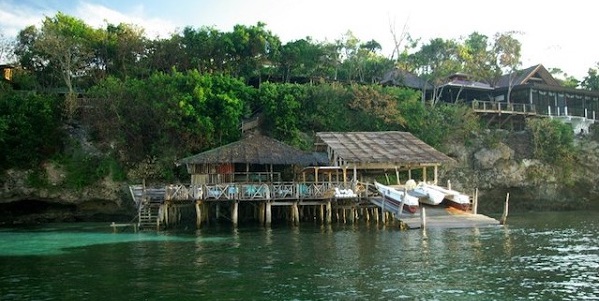 Immerse Yourself in the Man-Made Attractions
Along with its natural beauty, Panglao Island and the neighboring regions are rich in man-made attractions, many of which hold historical and cultural significance. Consider the following places for your visit:
Bohol–Panglao International Airport: Although airports aren't usually on a tourist's sightseeing list, this modern architectural marvel serving the province of Bohol and Panglao Island deserves a look.
Dauis Church: Also known as the Church of Our Lady of the Assumption, this church boasts beautiful frescoes and a miraculous well of holy water within its premises.
Panglao Watchtower: Also known as the Panglao Bell Tower, this structure stands as the tallest of its kind in the Philippines, once serving as a warning system against pirate attacks.
St. Augustine Church (Panglao Church): As one of the oldest and most significant religious sites on Panglao Island, the Saint Augustine Church merits a visit.
Bohol Bee Farm: A unique attraction, the Bohol Bee Farm offers insightful tours about sustainable farming and beekeeping.
These sites hold immense value to local communities, deserving respect and preservation.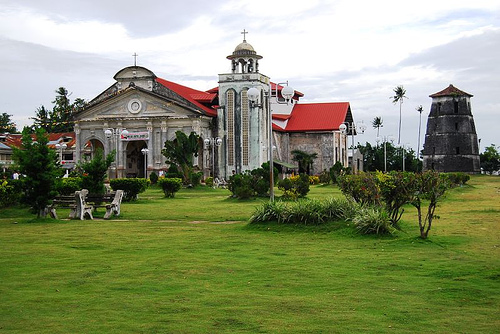 Downtown or Poblacion
Poblacion, the bustling downtown area of Panglao, is the hub of commerce, culture, and local government. It is a lively meeting place for locals and tourists alike.
Here are some highlights:
Panglao Church (St. Augustine Church): Displaying exquisite Spanish colonial architecture, this church, and its adjacent historical watchtower are cherished local landmarks.
Public Market: Experience the local lifestyle at the Panglao public market, a great place to buy fresh produce and sample local street food.
Local Restaurants and Cafes: Poblacion hosts a variety of dining options, offering everything from traditional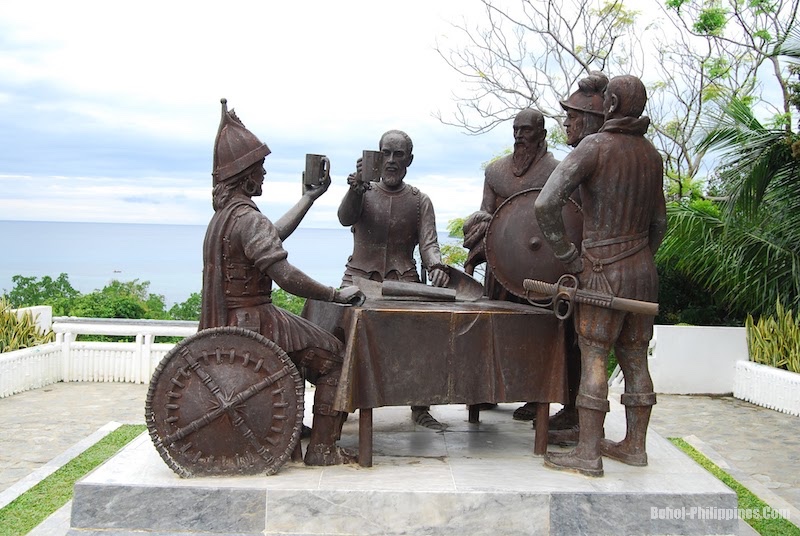 a little history of panglao
Panglao Island has a rich historical background that predates the arrival of the Spanish conquistadors.
Traders from China and other Asian countries frequented the island, as evidenced by the discovery of Tang, Sung, and Ming dynasty porcelain and trade ware in archaeological sites.
The island was home to a powerful kingdom that controlled trade and fishing activities in the area.

During the Spanish colonial period, the Spaniards visited Panglao Island in search of fresh water. They were welcomed by the friendly locals, and through a series of linguistic misunderstandings, the name "Panggaw" evolved into Panglaw and eventually Panglao.
The remnants of the old kingdom were observed by the Spaniards, hinting at the island's potential for a prosperous civilization.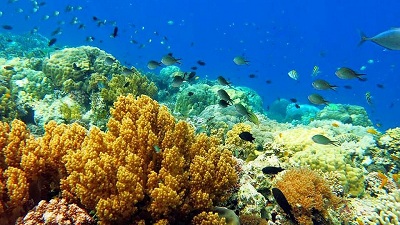 what to do in Panglao island
Panglao Island offers a variety of activities for beach lovers and adventure enthusiasts.
Snorkeling, swimming, and scuba diving are popular activities, with numerous snorkeling sites along the northwest and southeast shores of the island.
The underwater world surrounding Panglao is a treasure trove of coral reefs, colorful fish, starfish, sea snakes, and other marine life.
If you're a beachcomber, you'll be delighted by the abundance of seashells on the island, which has become a hub for seashell trade.
Additionally, you can explore nearby islands through island hopping tours, and even go caving and freshwater swimming in Hinagdanan Cave.

Panglao Island is truly a tropical paradise that offers an assortment of recreational activities to its visitors.
With its crystalline waters, abundant marine life, and captivating landscapes, there is truly something for everyone on this island.
Here is an organized list of the most popular activities you can participate in:
Soak up the Sun at Alona Beach
Alona Beach, known for its pristine white sand and clear water, is the most popular tourist spot on the island. It's an ideal place to unwind, swim, sunbathe, or savor a tropical drink while taking in the breathtaking beach views.
Diving into the Underwater World
Panglao Island's vibrant marine ecosystem makes it a sought-after destination for diving and snorkeling. You can observe the intricate coral reefs brimming with exotic marine life.
The north and western parts of the reef are particularly interesting with their relatively shallow reef platform that ends in underwater cliffs dropping down to depths of up to 170 feet.
These cliffs house schools of tuna, mackerel, and surgeonfish, while deeper parts are home to snappers, groupers, and occasional black-tip sharks.
Offshore, you might spot schools of dolphins and pilot whales. Its beautiful coral gardens near the surface make snorkeling a delightful experience.
Marine Biodiversity
Panglao Island is renowned for its rich marine biodiversity. In fact, it has been reported that Panglao alone has more marine biodiversity than Japan and the Mediterranean Sea combined.
A study conducted by the Panglao Marine Biodiversity Project revealed the discovery of 250 new species of crustaceans and 2,500 new species of mollusks around the island.
With its protected status under the National Integrated Protected Areas System (NIPAS), Panglao remains committed to preserving its natural beauty and promoting sustainable tourism.
Sub-Diving Activities
For those more adventurous, Panglao offers a variety of more specific underwater activities:
Free Diving: With its crystal clear waters, Panglao Island is an excellent place to go free diving, a form of underwater diving that relies solely on your ability to hold your breath.
Diving Lessons: If you're a beginner eager to explore the underwater world, Panglao Island has numerous dive centers that offer certified diving lessons by experienced instructors.
Embark on an Island-Hopping Adventure
Panglao is surrounded by several smaller islands such as Gak-ang, Pontod, and Balicasag. Each island has its unique charm and features, making island hopping a must-try activity.
Immerse Yourself in Fishing
Experience the tranquility and excitement of fishing in the Bohol Sea.
Join a local fishing tour, where you can catch various fish species. Some tours even provide the opportunity to cook and eat your fresh catch.
Explore the Island on Two Wheels
Rent a bicycle to discover the local scenery at your own pace. Biking allows you to get off the beaten path and explore the less-touristy parts of the island.
During your activities, always remember to respect the environment and adhere to safety guidelines.
These experiences will undoubtedly make your stay on Panglao Island more memorable, ensuring you make the most of its natural beauty and thrilling offerings.
Explore Panglao Island
Engage with Dolphins
For a memorable wildlife encounter, participate in a dolphin-watching tour and enjoy observing these playful creatures in their natural habitat.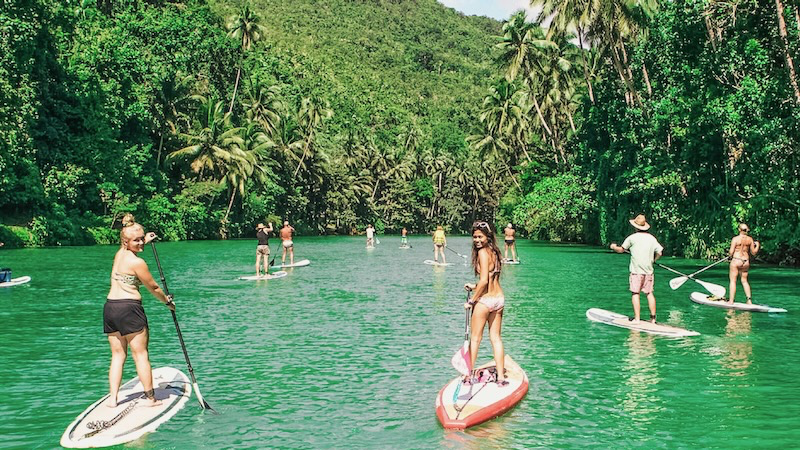 Unleash your Adventurous Side with Water Sports
For the active travelers, Panglao Island provides excellent conditions for a variety of water sports:
Kitesurfing: The consistent winds and open waters make the island a great spot for kitesurfing. Equipment rentals and beginner lessons are available at various shops on the island.
Paddleboarding: Stand-up paddleboarding is a fun and engaging way to explore the coastline, get some exercise, and enjoy the water.
Kayaking: Rent a kayak to explore the island's coastline or the mangrove forests at your own pace.
Festivals in Panglao
Panglao Island, much like the rest of the Philippines, is known for its vibrant and colorful festivals. These events are a great way to immerse yourself in the local culture, learn more about the island's history, and experience the warmth and hospitality of the locals.
Hudyaka sa Panglao: This is Panglao Island's main festival, usually held in the month of August. The word "Hudyaka" translates to merriment or jubilation in English.
This festival is a week-long celebration that includes activities such as beauty pageants, sports competitions, agricultural fairs, and cultural shows.
The highlight of the festival is a grand parade and street dancing competition, where locals dressed in colorful costumes dance to the beat of local music.
Feast of St. Augustine: The St. Augustine Church in Panglao town is one of the oldest and most significant churches on the island.
The feast of St. Augustine is celebrated every 28th of August, with a holy mass, a procession, and a fiesta where locals prepare food and welcome visitors into their homes.
Panglao Fiesta: Every town in the Philippines celebrates its own town fiesta, and Panglao is no different. While the dates may vary from year to year, this event is usually held in late November.
The fiesta is a celebration of the town's patron saint, with activities including religious processions, parades, and plenty of food and entertainment.
Karakol Festival: This is a religious procession held during the feast days of the different barangays or districts within Panglao. Participants dance and sing in the streets as they follow a parade featuring the image of their patron saint.
These events are subject to change and may be impacted by local and national regulations, especially considering public health concerns, so it's always a good idea to check with local tourism offices or your accommodation provider for the most up-to-date information.
Accommodation and Dining

Panglao Island offers a range of resorts that dot its pristine beaches, providing comfortable accommodations and delicious meals.
Whether you're looking for a luxurious beachfront resort or a cozy boutique hotel, you'll find options that suit your preferences.
Alona Beach and Doljo Beach are the most visited beaches on the island, with Alona Beach known for its fine coralline sand.
Some resorts also offer dive shops, catering to both experienced divers and beginners interested in exploring the underwater world.
TYPES OF HOTELS
BY PRICING
BY LOCATION
OTHER TYPES
Food and Dining in Panglao island
Panglao Island is a vibrant hub of gastronomic delights for visitors. Not only can tourists enjoy the breathtaking beaches and attractions, but they can also delve into an array of mouthwatering local and international cuisines that the island has to offer.
Fine Dining and Casual Restaurants

Bohol Bee Farm Restaurant in Dao is known for its organic dishes, offering a range of local and international cuisines. Don't forget to try their unique honey glazed chicken, spicy flower salad, and their range of ice creams flavored with local ingredients like malunggay and honey.
Giuseppe Pizzeria & Sicilian Roast in Tawala is perfect for Italian food lovers with its delicious pizzas, pasta dishes, and a selection of wine.
L'Elephant Bleu at Alona Beach is a popular spot among tourists that offers a fusion of French and Filipino cuisines. Their seafood dishes like calamari and prawns are a must-try.
Saffron Restaurant at Amorita Resort offers a panoramic view of Alona Beach and a variety of local and international dishes. Their seafood platter is especially popular.
Hayahay Pizza at Alona Beach is perfect for those craving comfort food. Here, you can enjoy delicious pizza and local beers, all while listening to live music.
Local Food Stalls and BBQ Stands around Panglao offer a truly authentic dining experience. Sample local delicacies such as grilled fish and squid, kinilaw, and lechon.
Seafood Restaurants at Alona Beach serve fresh seafood like lobsters, prawns, crabs, and a variety of fish. Choose your own seafood and have it cooked just the way you like it.
Fast Food Outlets

Panglao also hosts a variety of fast food outlets for those looking for a quick bite:

Jollibee is the biggest fast food chain in the Philippines, serving fried chicken, spaghetti, burgers, and local dishes.
McDonald's is globally recognized and offers burgers, fries, and sundaes among other items.
Chowking is a Filipino-Chinese fast food chain known for chao fan, noodle soups, and the famous halo-halo dessert.
Greenwich is a local chain specializing in pizzas and pastas with Filipino twists.
Mang Inasal is a popular barbecue fast food restaurant chain known for its grilled chicken.
KFC is famous for its fried chicken.
Affordable Local Eateries

For those on a budget, there are plenty of local eateries that offer affordable and delicious meals:

Bohol Bee Farm Restaurant serves healthy and fresh dishes with generous portions and a beautiful ocean view.
Luna Rossa Vegetarian Italian Restaurant offers vegan and vegetarian Italian dishes.
Shaka Bohol is a café serving healthy, vegetarian-friendly bowls, smoothies, and coffee.
Chicken Ati-Atihan and Payag Chicken Inato both offer affordable grilled chicken and Filipino dishes.
Local Street Food Stalls and Public Markets offer a variety of local delicacies like barbecue skewers, balut, halo-halo, and more at very affordable prices.
Ice Cream Shops

Panglao has several spots to enjoy a refreshing scoop of ice cream:

The Buzzz Cafe at Bohol Bee Farm offers organic ice cream in unique local flavors.
Gelateria Milano at Alona Beach serves a variety of authentic Italian gelato flavors.
Tropical Fruits Ice Cream Shop offers ice cream flavors made from locally grown fruits.
McDonald's and Jollibee serve soft-serve ice cream and ice cream-based desserts.
Popular Drinks, Juices, and Shakes

In Panglao, you can also enjoy a variety of refreshing beverages:

Coconut Juice is a popular hydrating drink.
Mango Shake is a rich and sweet treat made with fresh, ripe mangoes.
Calamansi Juice is a bit sour, similar to lemonade, but with a distinct tropical flavor.
Banana Shake is a creamy and refreshing shake.
Pineapple Juice is a sweet and tangy option.
Watermelon Shake is a refreshing and hydrating drink.
Tuba (Coconut Wine) is a traditional Filipino alcoholic drink.
Craft Beers can be found at a few places on the island.
Rum-based Cocktails like Pina Colada, Mojito, and Rum Punch are also popular.
Practical Information for Visitors of Panglao
Weather and Best Time to Visit Panglao

Panglao Island, like the rest of the Philippines, experiences a tropical climate with warm temperatures throughout the year.
It has two distinct seasons: the dry season, which usually spans from November to April, and the wet season, from May to October.
The dry season, particularly the months of December through February, is generally considered the best time to visit due to lower humidity levels and less rainfall.
However, visitors should note that this period is also peak tourist season, leading to larger crowds and potentially higher prices.

Currency, Banking, and ATMs

The official currency of the Philippines is the Philippine Peso (PHP). Credit cards are widely accepted in most hotels, restaurants, and shops.
However, smaller establishments, particularly in rural areas, may only accept cash. It's a good idea to keep a supply of small bills and coins for these situations.

ATMs are readily available in Panglao, especially in areas with high tourist traffic. They typically dispense cash in PHP and accept international debit and credit cards.
However, it's worth noting that some may charge a transaction fee, especially for foreign cards. Visitors are advised to inform their home banks about their travel plans to avoid any issues with card transactions.
Health and Safety Tips
Visitors to Panglao Island are generally safe, but like any tourist destination, it's important to stay vigilant.
Keep an eye on your belongings at all times, especially in crowded areas.
Make sure to lock your accommodation when you're out exploring. Avoid isolated areas, especially at night.

The tap water in Panglao is not recommended for drinking. It's best to consume bottled water, which is widely available.
When eating out, opt for restaurants with a high turnover to ensure the food is fresh.
As for health services, there are several medical facilities in the nearby Tagbilaran City.
Pharmacies are also accessible and carry a wide range of medicines and healthcare products.
It's recommended to have travel insurance that covers healthcare costs in case of emergencies.
Local Customs and Etiquette
Filipino culture is a blend of Eastern and Western influences, and this is reflected in their customs and etiquette.
Filipinos are known for their warm hospitality and respect towards elders is deeply ingrained in their culture. When meeting locals, a smile and a polite greeting go a long way.
While English is widely spoken, learning a few basic phrases in the local language can enhance your interactions with locals.
Avoid sensitive topics like politics and religion in conversation.
In terms of dress code, Filipinos tend to dress casually but modestly, especially when visiting religious sites.
It's always good to ask for permission before taking photos of people or private property.
Remember to respect the environment during your visit.
Refrain from littering and be mindful of your actions, particularly when interacting with wildlife or exploring natural sites.
Tips for a Memorable Visit

To make the most of your trip to Panglao Island, consider the following tips:

1. Plan your visit: While Panglao Island is a popular destination, it's advisable to plan your visit in advance to secure accommodations and make necessary arrangements for activities and tours.
2. Experience the beaches: Alona Beach and Doljo Beach are the top choices for beachgoers. Enjoy the fine coralline sand, swim in the crystal blue waters, and bask in the sun's warmth. If you're looking for more seclusion, explore other beaches on the island.
3. Dive into adventure: Panglao Island is a haven for divers. Whether you're a seasoned diver or a beginner, there are dive shops that offer equipment rental and training. Explore the magnificent underwater world teeming with colorful corals and diverse marine life.
4. Island hopping and tours: Take advantage of the island hopping tours available from Alona Beach. Visit Pamilacan Island for dolphin and whale watching, Balicasag Island for its famous dive sites, and enjoy snorkeling and swimming in the clear waters.
5. Respect nature and the local culture: As a responsible traveler, it's important to respect the natural environment and the local culture. Follow designated trails, dispose of waste properly, and be mindful of local customs and traditions.
Final Thoughts
Panglao Island in Bohol is a paradise that attracts visitors with its stunning beaches, vibrant marine life, and serene ambiance.

From its breathtaking natural attractions to its friendly locals and commitment to sustainable tourism, Panglao Island offers a memorable experience for every traveler.
Immerse yourself in the beauty of this tropical haven and create unforgettable memories that will last a lifetime.