Can-Umantad Waterfall - a natural wonder
Secure your Cebu Bohol ferry tickets today to start your unforgettable journey!
Can-Umantad Waterfall is a natural wonder located in the Candijay region of Bohol, Philippines. It is considered the tallest waterfall in the province, with a height of approximately 60 meters. The water cascades down the rocks, creating a stunning display of natural beauty.
Recommended Bohol Philippines Tours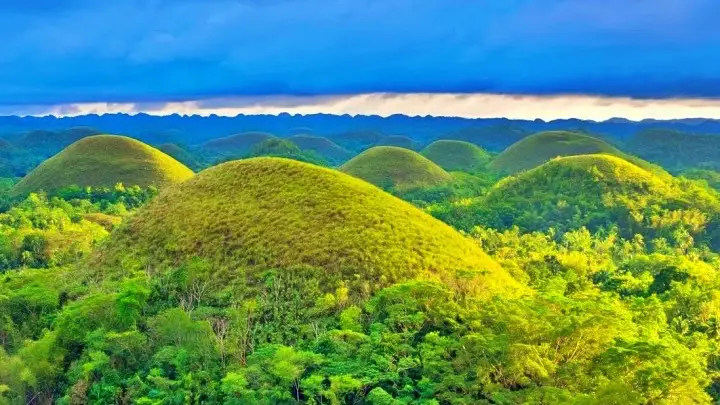 [ Bohol Sight Seeing Day Trips  - Check Out Availability ]
[ Full Day Cruise and Sailing Tours - Check out Availability ]
[ Full Day Adventure Tours - Check out Availability ]
Discover more of Bohol's natural wonders through our recommended tours. Click on the links below to embark on unforgettable adventures:
Ready to explore the beautiful islands of Cebu and Bohol? Secure your ferry tickets today through 12go and start your unforgettable journey!
The waterfall is sourced from a nearby river and spring, which flow through the dense forests of Bohol. The water is clean and fresh, making it a perfect spot for swimming and taking a refreshing dip after a long trek. In fact, the water is so clean that locals even use it for drinking and cooking.
Aside from swimming, visitors can also enjoy other fun activities at Can-Umantad Waterfall. One popular activity is trekking, which involves hiking up the lush forest trail to reach the waterfall. The trail is well-maintained, and it offers breathtaking views of the surrounding landscape, including the rice terraces and other natural wonders.
Another fun activity to do at the waterfall is to explore the nearby caves. The caves are located just behind the waterfall, and they offer a unique and exciting adventure for those who are brave enough to venture into them. Visitors can also try cliff jumping, which involves jumping off the rocks into the deep natural pool below.
The area around Can-Umantad Waterfall is also a great spot for a picnic with family or friends. Visitors can bring their own food and drinks, or they can purchase refreshments from the small vendors near the entrance. There are also several small huts and tables available for visitors to use.
Overall, Can-Umantad Waterfall is a must-visit destination in Bohol, offering visitors a chance to experience the natural beauty of the region. Whether you're looking for a refreshing swim, an adventurous hike, or just a relaxing picnic with loved ones, this waterfall has something for everyone to enjoy.