Bohol Escapade Package: Unveiling the Ultimate 4-Day, 3-Night to Experience the Best of Bohol!

Secure your Cebu Bohol ferry tickets today to start your unforgettable journey!
Experience the Best of Bohol with Our Trusted Local Tour Partners

When it comes to planning your 4-day, 3-night Bohol escapade, we believe in partnering with the best. Our local tour guides and operators are passionate about showcasing the wonders of Bohol and ensuring that you have an incredible and authentic experience from start to finish.
Indulge in the ultimate Bohol experience with our inclusive accommodations package. Choose from a range of hotel options tailored to your budget, whether you prefer high-end luxury, comfortable mid-range, or budget-friendly stays. Enjoy the convenience and comfort of your chosen hotel, along with access to their fantastic amenities. Immerse yourself in the beauty of Bohol during the day with guided tours to top attractions, including complimentary lunches. Relax and unwind in the evenings knowing that your comfortable accommodation awaits. Experience Bohol in style and make unforgettable memories with our all-inclusive package.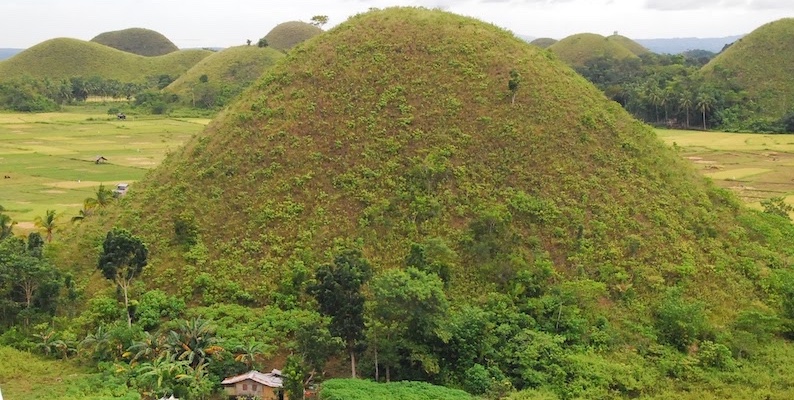 Create your own Bohol adventure with our flexible package that doesn't include accommodations. This option allows you to choose and book your preferred accommodations separately, giving you the freedom to select the perfect hotel that suits your preferences and budget. Explore Bohol's top attractions with our guided tours and enjoy the convenience of included lunches during your excursions. Immerse yourself in the beauty of Bohol during the day, knowing that delicious meals are taken care of. Experience the wonders of Bohol at your own pace and make the most of your personalized journey.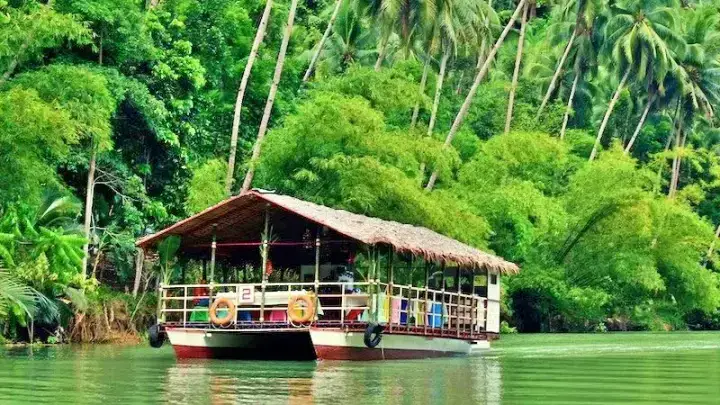 what to expect
Prepare to be enchanted by a delightful dinner at the Bee Farm, where you'll indulge in farm-to-table cuisine while overlooking stunning views. As dusk falls, embark on a magical firefly-watching experience, either by kayaking or by boat, where you'll witness the enchanting spectacle of these luminescent creatures illuminating the night sky.
Throughout your Bohol escapade, you'll visit iconic landmarks such as the Tarsier Sanctuary, Baclayon Church, and the Blood Compact Shrine. Take a leisurely stroll on the Hanging Bridge and feel the thrill of crossing high above the river (optional). Marvel at the geological marvels of the Chocolate Hills and experience the tranquility of the man-made forest. Enjoy a relaxing Loboc River Cruise, immersing yourself in the breathtaking scenery while savoring local delicacies.
Be captivated by the vibrant array of birdlife and butterflies in the Birds and Butterfly Garden, or opt for an exhilarating encounter with pythons (optional). Our partners will ensure that your itinerary is filled with diverse experiences, allowing you to appreciate Bohol's natural wonders and cultural heritage.
On your island-hopping adventure, you'll discover the underwater paradise of Balicasag Island, renowned for its vibrant marine life. Snorkel alongside colorful fishes and corals, and witness the beauty of Bohol's underwater ecosystem. Bask in the sun and savor the serenity of Virgin Islands or explore the wonders of Isola or Padre Pio Island. Keep your eyes peeled for playful dolphins as you embark on a thrilling dolphin-watching excursion.
Complete your Bohol escapade with a tour of the captivating island of Panglao. Visit the historic Dauis Church, explore the mystical Hinagdanan Cave, and immerse yourself in the charm of Panglao Church. Relax on the idyllic shores of Alona Beach and discover the wonders of the Bee Farm.
When you choose our trusted local tour partners, you can rest assured that your Bohol escapade will be a truly unforgettable experience. Immerse yourself in the beauty of the island, create lifelong memories, and leave with a deep appreciation for the wonders of Bohol. Book your dream getaway today and let us take care of the rest!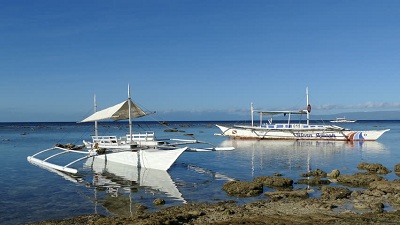 Private Tour Experience:

Your comfort and satisfaction are our top priorities. That's why we offer private tours, ensuring that only your group participates. With a private tour, you have the freedom to set your own pace, explore at your leisure, and make the most of your time in Bohol. Our knowledgeable guides will be dedicated to serving your group exclusively, providing personalized attention and catering to your specific interests and preferences.
Operated by Local Experts:
Our tour operators are locals who possess an intimate knowledge of Bohol's culture, history, and natural wonders. They have spent years exploring the island, discovering hidden gems, and curating the perfect itinerary to showcase the best of Bohol. Their expertise ensures that you receive an authentic and immersive experience, filled with fascinating insights and local anecdotes.
Preserving the Environment and Supporting Communities:
We are committed to eco-tourism and sustainable practices. Our partners share this commitment and work tirelessly to preserve the pristine beauty of Bohol's natural wonders. By choosing our tours, you actively contribute to the conservation of the environment and support local communities. Together, we strive to ensure that future generations can also enjoy the splendor of Bohol.
Immerse Yourself in Unforgettable Experiences:
From the moment you step foot in Bohol, our dedicated partners will take care of every detail, ensuring that your journey is seamless and hassle-free. You can expect a warm welcome and personalized service that reflects the legendary Filipino hospitality.
Wheelchair Accessible and Inclusive:
We understand the importance of providing accessible travel options for all. Our tours are designed to accommodate wheelchair users, and most travelers can participate regardless of their mobility level. We prioritize creating inclusive experiences where everyone can join in the adventure and create cherished memories.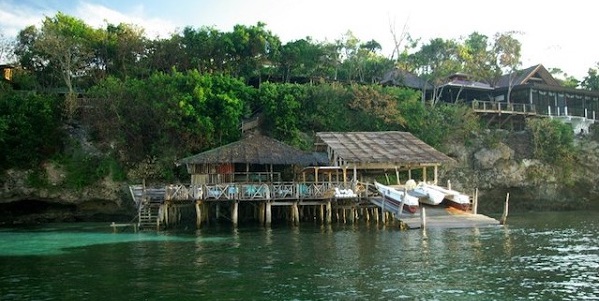 Bohol Escapade Package
Typical inclusions:
Air-conditioned Accommodation for 4 days and 3 nights & Daily Breakfasts (Option 1)
Chocolate Hills & Countryside Tour
All Entrance Fees Paid
DOT Accredited Tour Guide
Buffet Lunch during Countryside Tour
Airconditioned Transporation
Island Hopping with Dolphin Watching & Unlimited Snorkeling
DOT Accredited Tour Guide & Spotter's Fees
Entrance Fees
Snorkel Gears
Boat Transfers
Lunch at Balicasag Island
Round Trip Transfers
Usually both tours are lunch inclusive! Snorkel Gadgets, Entrance Fees, Taxes and DOT Accredited Tour Guide are also part of the package.
Prices are lower with more in the group.
Stated package rates are usually subject to change without prior notice.  
Prices of the package will be adjusted basing upon the room rates of the hotel wanted. Other hotels do not offer free breakfast, so package conditions may be affected too.
Prices are confirmed once paid and so will not be subject to any untoward price changes.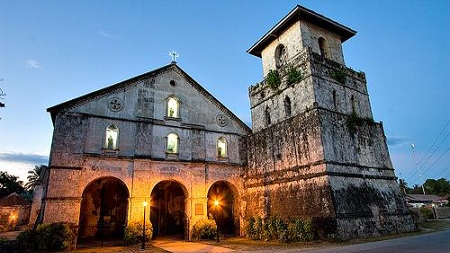 typical Itinerary 
Day 1:

Arrival in Bohol Island (8am or 9am)
Tagbilaran City Tour: Explore the historical and cultural landmarks of Bohol, including the Blood Compact Shrine, National Museum, and St Joseph Cathedral, Markets.
Lunch
Check-in at your chosen accommodation
Early Dinner at Bee Farm, savoring farm-to-table delights
Evening Firefly Watching: Embark on a magical evening experience as you observe fireflies illuminating the night sky. Choose between kayaking or a boat ride for this enchanting adventure.
Day 2:

Country Side Tour: 
Immerse yourself in the natural wonders of Bohol's countryside.
Visit the Tarsier Sanctuary and get up close with the world's smallest primates.
Explore the historical Baclayon Church and learn about its significance.
Experience the mystical Chocolate Hills and marvel at their unique geological formation.
Drive through the scenic Man-made Forest, a lush green sanctuary.
Indulge in a delightful lunch at the Loboc River Floating Restaurant.
Optional: Visit the Birds and Butterfly Garden or enjoy Python Watching.
Discover more hidden gems and attractions based on available time.
Day 3:

Island Hopping to Balicasag and Virgin Island:
Start the day with a motorized pumpboat ride and spot playful dolphins near Panglao Island.
Dive and snorkel at Balicasag Island to witness the vibrant marine life and coral reefs.
Soak up the sun and enjoy the pristine sands of Virgin Island.
Lunch on the island, savoring local flavors amidst stunning coastal views.
Optional trip to Isola or Padre Pio Island
Day 4:

Check-out from your accommodation.
Panglao Land Tour: Discover the beauty of Panglao Island.
Visit Dauis Church, known for its captivating architecture.
Explore the fascinating Hinagdanan Cave, with its unique rock formations and underground lake.
Discover the charm of Panglao Church.
Visit Alona Beach, a popular spot for relaxation and water activities.
Experience the Bee Farm Tour, learning about organic farming and enjoying fresh produce.
Transfer to the airport or seaport for departure, bidding farewell to Bohol with cherished memories.
Note: Meals are included as mentioned in the itinerary.
top tourist sites & attractions
These attractions in Bohol offer a diverse range of experiences, from cultural and historical immersion to breathtaking natural wonders. Explore each destination and create lasting memories as you delve into the beauty and charm of this enchanting province.
1. Tagbilaran City Tour: Embark on a journey through Tagbilaran, the capital city of Bohol. Explore its historical and cultural landmarks, including the Blood Compact Shrine, a significant site commemorating the first treaty of friendship between the Spanish explorer Miguel López de Legazpi and the chieftain Rajah Sikatuna. This historical event symbolizes the beginning of Spanish influence in the Philippines.
2. Bohol Bee Farm: Delight your taste buds with a visit to the Bohol Bee Farm. This eco-friendly farm-to-table destination offers a unique dining experience, serving organic and healthy dishes made from fresh ingredients harvested from their own gardens. Enjoy a scrumptious meal while taking in the serene surroundings and learning about sustainable farming practices.
3. Firefly Watching: Embark on a magical evening adventure as you witness the mesmerizing display of fireflies along the riverbanks. Choose between a kayaking or boat ride experience and glide through the peaceful waters while these tiny creatures illuminate the night sky with their enchanting glow. Immerse yourself in the beauty of nature and create unforgettable memories.
4. Tarsier Sanctuary: Visit the Tarsier Sanctuary and get up close with the world's smallest primates, the tarsiers. These adorable creatures are known for their large eyes and unique features. Explore their natural habitat, learn about their behavior, and capture stunning photos of these fascinating primates in their natural environment.
5. Baclayon Church: Step back in time as you visit the historic Baclayon Church, one of the oldest stone churches in the Philippines. Marvel at its well-preserved Spanish colonial architecture and intricate stone carvings. Learn about its rich history and cultural significance as a testament to the enduring faith of the Filipino people.
6. Chocolate Hills: Be awestruck by the iconic Chocolate Hills, a geological wonder consisting of more than a thousand perfectly cone-shaped hills. Witness the breathtaking sight of these lush green mounds that turn chocolate brown during the dry season, creating a mesmerizing landscape that is unique to Bohol.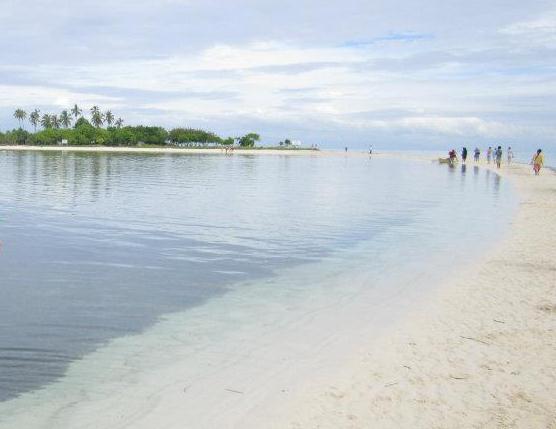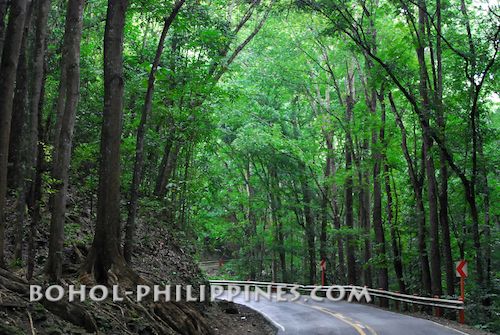 7. Loboc River Floating Restaurant: Indulge in a delightful lunch as you cruise along the tranquil Loboc River. Enjoy the scenic views of the surrounding lush vegetation and immerse yourself in the peaceful ambiance. Feast on a buffet of local dishes while being serenaded by live music, making it a truly memorable dining experience.
8. Balicasag Island: Embark on an island-hopping adventure to Balicasag Island, a paradise for snorkeling and diving enthusiasts. Explore the vibrant underwater world teeming with colorful coral reefs and diverse marine life. Dive into the crystal-clear waters and witness the beauty of this marine sanctuary.
9. Virgin Island: Relax and unwind on the pristine shores of Virgin Island. Bask in the sun, stroll along the powdery white sand, and take in the breathtaking views of the turquoise waters. This uninhabited island offers a peaceful escape and a perfect spot for beach lovers to enjoy the beauty of nature.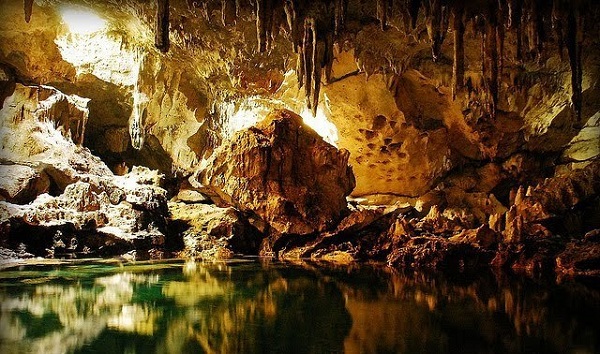 10. Hinagdanan Cave: Discover the fascinating Hinagdanan Cave, a natural wonder with stunning rock formations and an underground lake. Descend into the cave and marvel at the unique limestone formations illuminated by natural skylights. Immerse yourself in the mysterious ambiance and witness the beauty hidden beneath the surface.
11. Isola: Take an optional trip to Isola or Padre Pio Island, a serene island getaway surrounded by crystal-clear waters. Enjoy the peaceful ambiance, go for a swim, or simply bask in the beauty of the island's pristine beaches. Relax and unwind in this tropical paradise, soaking up the sun and enjoying the tranquil atmosphere.
12. Bilar Man-made Forest: Drive through the picturesque Bilar Man-made Forest, a dense stretch of towering mahogany trees that creates a captivating canopy overhead. Marvel at the uniformity and lushness of this man-made forest, which provides a refreshing respite from the tropical heat. Capture stunning photos amidst the natural beauty of this scenic spot.
13. Sipatan Hanging Bridge: For those seeking an adrenaline rush, take a thrilling walk across the Sipatan Hanging Bridge. Suspended high above the river, this bamboo bridge offers a unique and exhilarating experience as you traverse its swaying pathway. Enjoy panoramic views of the surrounding landscapes and embrace the excitement of crossing this daring bridge.
14. ATV Rides at Chocolate Hills: Add an extra dose of adventure to your trip by taking an ATV ride through the iconic Chocolate Hills. Explore the rolling hills and navigate through the uneven terrain aboard an all-terrain vehicle. Feel the adrenaline rush as you conquer the slopes and valleys, surrounded by the breathtaking landscape of the Chocolate Hills.
15. Dauis Church: Visit Dauis Church, also known as Our Lady of the Assumption Church. Admire the intricate architecture of this historic church, which showcases a fusion of European and local design elements. Explore the interior adorned with beautiful religious artworks and pay homage to the spiritual significance of this sacred site.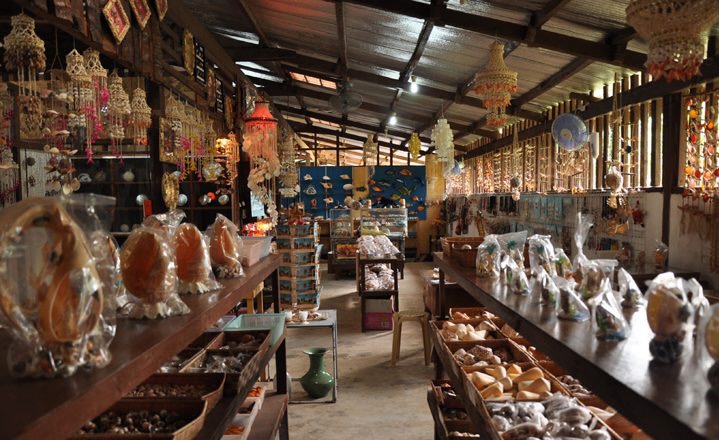 16. Panglao Church: Discover Panglao Church, a charming religious landmark located in the heart of Panglao Island. Marvel at its simple yet elegant facade and step inside to experience the peaceful atmosphere within. Take a moment for reflection and appreciate the cultural and religious heritage preserved in this tranquil church.
17. Tagbilaran St. Joseph Church: Pay a visit to Tagbilaran's St. Joseph Cathedral, a magnificent place of worship. Admire the grandeur of its architecture and intricate details, reflecting the devotion and craftsmanship of the Filipino people. Step inside to soak in the serene ambiance and offer a prayer in this spiritual sanctuary.
18. Nova Shell Museum: Explore the Shell Museum in Panglao, a fascinating showcase of a vast collection of seashells from around the world. Discover the diversity of shapes, sizes, and colors of these marine treasures, meticulously curated for visitors to appreciate. Learn about the different species and their unique characteristics, offering insights into the wonders of the underwater world.
These additional attractions and optional events in Bohol provide further opportunities for adventure, cultural immersion, and exploration. Customize your Bohol Escapade Package itinerary to include these remarkable sites and create a truly unforgettable experience in this captivating province.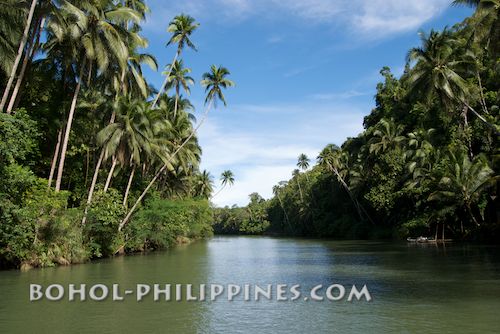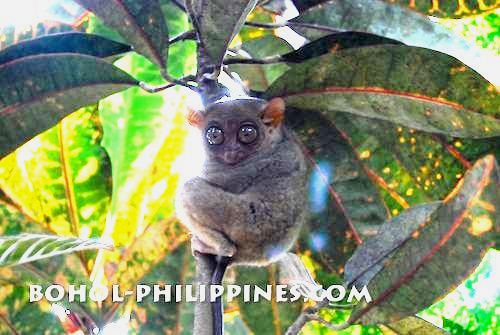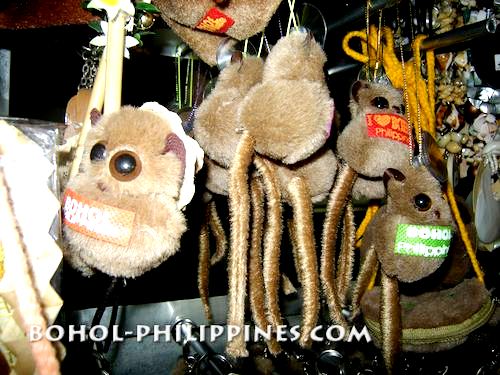 Back to Top of Bohol Escapade Package Tour

Back to Bohol Homepage