Panglao Island Vacation: 45 Exciting Things to Experience

Secure your Cebu Bohol ferry tickets today to start your unforgettable journey!
Welcome to Panglao Island Bohol
Welcome to the enchanting paradise of Panglao Island, where adventure, relaxation, and natural beauty converge to create an unforgettable vacation experience. Nestled in the heart of the Philippines, this tropical gem offers a plethora of exciting activities and attractions that will captivate your senses and leave you with cherished memories.
Embark on an exhilarating beach hopping adventure and discover the diverse coastal wonders that Panglao has to offer. From the breathtaking white sands of Bolod Beach to the hidden gems of Dumaluan Beach, each pristine shoreline presents its own unique charm and beauty. Immerse yourself in the crystal-clear waters of Momo Beach, where tranquility reigns supreme, or seek serenity at Danao Beach, a haven of peaceful seclusion. Explore the wonders of Doljo Beach and uncover the untouched beauty of Bagobo Beach, where nature's splendor unfolds before your eyes.
For underwater enthusiasts, Panglao Island is a paradise like no other. Dive into an underwater paradise with snorkeling and witness the vibrant marine life that thrives in the surrounding coral reefs. Take your underwater exploration to new depths with free diving and experience the exhilaration of diving deep into the azure waters. Or, for a truly immersive experience, embark on an ocean adventure with scuba diving and uncover the wonders that lie beneath the surface.
Island hopping is a must-do activity in Panglao. Venture on an island hopping excursion to Balicasag and be mesmerized by its stunning beauty. Hop to Isola de Francisco for an enchanting escape and revel in the tranquility of this secluded paradise. Embark on a journey to Virgin Island and marvel at its pristine white sandbar, a true natural wonder.
For the thrill-seekers, feel the adrenaline rush as you partake in cliff jumping into crystal-clear waters. Experience the exhilaration and conquer your fears as you take the leap into the unknown.
Whether you seek relaxation, adventure, or a combination of both, Panglao Island offers an abundance of activities that will cater to every traveler's desires. Get ready to immerse yourself in the beauty of Panglao and create unforgettable moments in this tropical paradise.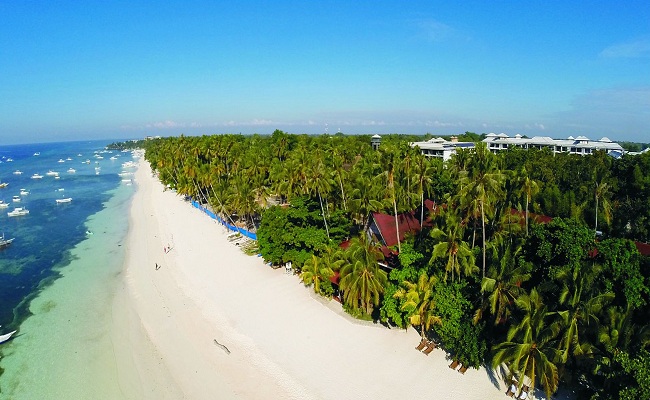 Recommended Bohol Philippines Tours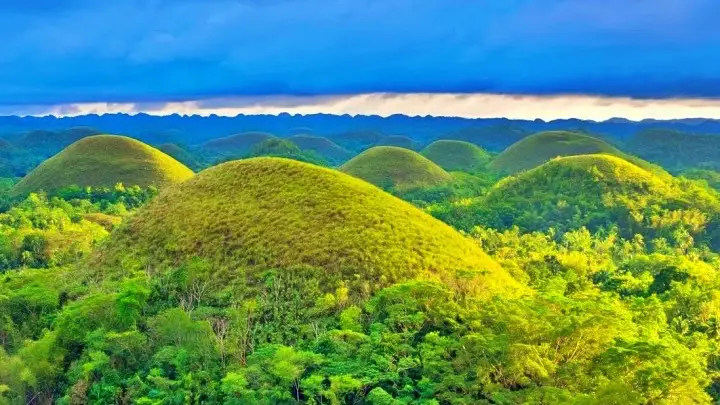 [ Bohol Sight Seeing Day Trips  - Check Out Availability ]
[ Full Day Cruise and Sailing Tours - Check out Availability ]
[ Full Day Adventure Tours - Check out Availability ]
Discover more of Bohol's natural wonders through our recommended tours. Click on the links below to embark on unforgettable adventures:
Ready to explore the beautiful islands of Cebu and Bohol? Secure your ferry tickets today through 12go and start your unforgettable journey!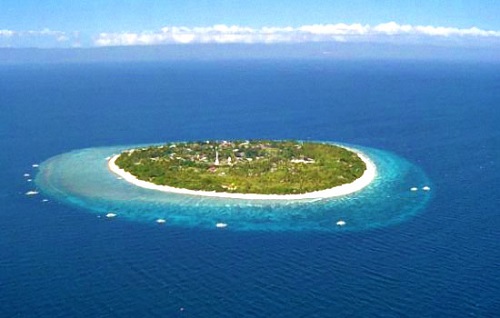 1. Venture on an Island Hopping Excursion to Balicasag:
Are you ready for an unforgettable island hopping adventure? Hop aboard a boat and set sail to Balicasag Island, a true paradise in the middle of the sea. As you approach the island, be prepared to be mesmerized by its pristine white sand beaches, crystal-clear waters, and vibrant coral reefs. Dive into the underwater wonderland and snorkel or scuba dive alongside colorful tropical fish and breathtaking marine life. Explore the island's lush vegetation and discover hidden coves and stunning rock formations. Balicasag Island is a true haven for nature lovers and adventure seekers.
Embark on a thrilling island hopping adventure; Explore the vibrant marine life and colorful reefs of Balicasag and Virgin Island.
2. Embark on a Captivating Countryside Tour: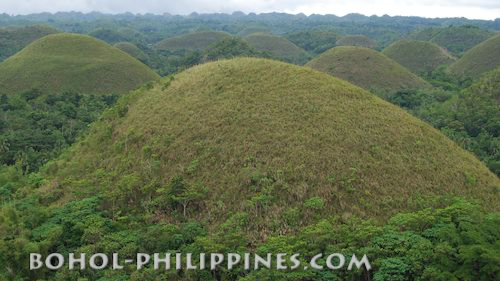 Chocolate Hills, Waterfalls, and Loboc River Cruise: Immerse yourself in the captivating beauty of Panglao's countryside by embarking on a guided tour that takes you to iconic landmarks. Marvel at the otherworldly landscape of the Chocolate Hills, a series of conical-shaped hills covered in lush greenery. Refresh your senses with a visit to enchanting waterfalls, where you can swim in the cool, cascading waters and feel a sense of serenity in nature's embrace. Complete your countryside tour with a relaxing cruise along the Loboc River, where you can feast on a sumptuous buffet while being serenaded by local musicians. This captivating journey allows you to witness the natural wonders and cultural heritage that make Panglao truly unique.
Enjoy a spectacular full day tour to the scenic countryside of Bohol
3. Explore the Mysteries of Hinagdanan Cave through Spelunking: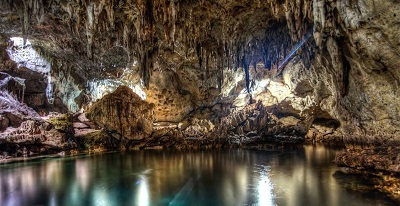 Embark on an exhilarating adventure and uncover the mysteries hidden within the depths of Hinagdanan Cave. Venture into the darkness, guided only by the flickering light of your torch. Traverse through narrow passages, crawl through crevices, and marvel at the magnificent stalactite and stalagmite formations that adorn the cave's interior. As you delve deeper, you'll feel a sense of awe and wonder, discovering the ancient secrets that lie within this natural wonder. Spelunking in Hinagdanan Cave is a thrilling experience that allows you to connect with the raw beauty of Panglao's underground world.
Uncover the hidden treasures of Panglao on a private tour. 
4. Embark on a Journey to Virgin Island and Marvel at its Beauty:
Prepare to be captivated by the untouched beauty of Virgin Island. This idyllic sandbar emerges during low tide, creating a stunning natural spectacle. Wade through the shallow waters and feel the soft sand beneath your feet as you explore this enchanting island. Take in the panoramic views of the surrounding azure waters and revel in the tranquility of your surroundings. Don't forget to savor a delicious seafood feast from the local vendors, offering freshly grilled fish, shrimp, and other delectable treats. Virgin Island is a true gem, waiting to be discovered and cherished.
Embark on a thrilling island hopping adventure; Explore the vibrant marine life and colorful reefs of Balicasag and Virgin Island.
5. Witness the Graceful Dance of Dolphins with Dolphin Watching: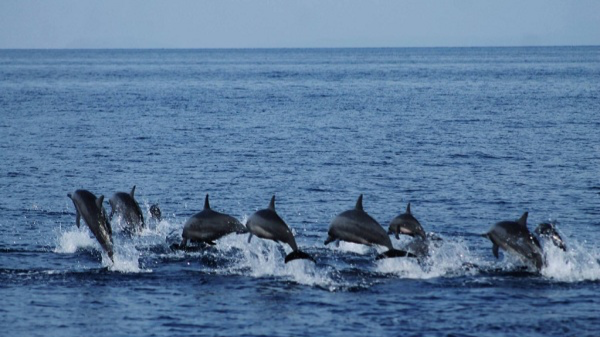 Get ready for an awe-inspiring experience as you witness the graceful dance of dolphins in their natural habitat. Rise early and join a dolphin watching tour as the sun begins to paint the sky with hues of gold. Keep your eyes peeled for these majestic creatures as they swim and play in the sparkling waters. As you watch their acrobatic displays, a sense of wonder and joy will fill your heart. It's an extraordinary opportunity to connect with nature and create memories that will last a lifetime.
Embark on a thrilling island hopping adventure; Explore the vibrant marine life and colorful reefs of Balicasag and Virgin Island. 
6. Dive into Refreshing Waters at Hotel Pools: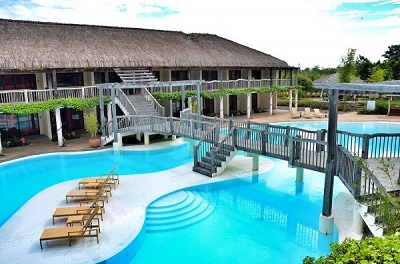 Indulge in a refreshing escape within the comforts of your accommodation by diving into the inviting waters of the hotel pools. Whether you prefer a leisurely swim or a refreshing dip to beat the heat, the pools offer a sanctuary of relaxation and rejuvenation. Take a moment to unwind on a comfortable sun lounger, sip on a tropical drink, and let your cares drift away. The tranquil ambiance and stunning surroundings create the perfect setting for rest and relaxation, ensuring that your Panglao vacation is a truly rejuvenating experience.
Find the perfect hotel in Bohol that fits your budget and preferences. With a diverse range of accommodations at your fingertips, effortlessly discover your dream getaway. Book with Agoda.com
7. Delight in Farm-to-Table Cuisine at Bohol Bee Farm: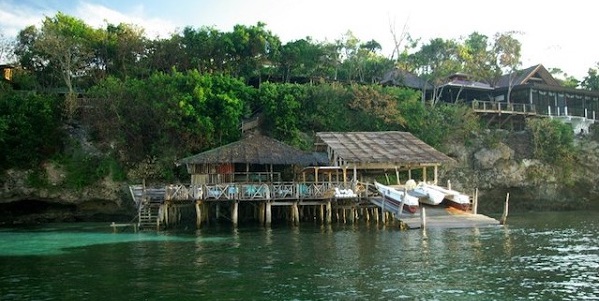 Treat yourself to a culinary adventure that celebrates local produce and sustainable practices at Bohol Bee Farm. Experience farm-to-table dining at its finest as you savor the freshest ingredients sourced directly from the farm. Delight in vibrant salads, hearty soups, and delectable entrees, all created with a focus on organic and healthy ingredients. Immerse yourself in the farm's serene surroundings, and learn about their dedication to sustainable agriculture and beekeeping. As you indulge in the farm's delicious offerings, you not only support local farmers but also contribute to a more sustainable and eco-friendly dining experience.
8. Enjoy Live Music and Entertainment at Beachside Bars and Nightclubs:
As the sun sets and the night comes alive, indulge in the vibrant nightlife of Panglao Island at its beachside bars and nightclubs. Immerse yourself in the energetic atmosphere as live bands serenade you with soulful melodies and upbeat rhythms. Savor delicious cocktails and refreshing beverages while mingling with fellow travelers and locals. Dance the night away under the stars, feeling the sand between your toes and the pulsating beat of the music in your veins.
Let the carefree spirit of Panglao's nightlife envelop you, creating unforgettable moments of joy, laughter, and camaraderie.
9. Embark on an exciting Beach Hopping Adventure:
Are you ready for a thrilling beach-hopping adventure? Explore the stunning coastline of Panglao Island as you hop from one pristine beach to another. Feel the soft white sand between your toes, soak up the sun, and take a refreshing dip in the crystal-clear waters. Each beach has its unique charm, whether it's the bustling atmosphere of Alona Beach, the secluded beauty of Bolod Beach, or the serene ambiance of Dumaluan Beach. Discover hidden coves, discover picturesque landscapes, and create unforgettable memories as you explore the diverse beaches of Panglao Island.
10. Hop to Isola de Francisco for an Enchanting Escape:
Escape to the enchanting Isola de Francisco, a small islet nestled off the coast of Panglao. This secluded island is a slice of paradise that offers tranquility and natural beauty. Take a short boat ride and step onto the powdery white sand beach, where crystal-clear turquoise waters await you. Bask in the sun, take a leisurely swim, or simply relax and enjoy the peaceful surroundings. Isola de Francisco is the perfect place to disconnect from the outside world and immerse yourself in the serenity of nature.
11. Uncover the Hidden Gems of Dumaluan Beach:
Step off the beaten path and uncover the hidden gems of Dumaluan Beach. This secluded paradise offers a tranquil retreat away from the crowds, allowing you to fully immerse yourself in nature's beauty. As you set foot on the soft, powdery sand, you'll be captivated by the azure waters and lush greenery that surrounds you. Take a leisurely swim, bask in the sun, or simply enjoy a peaceful moment of solitude. With its untouched charm and unspoiled landscapes, Dumaluan Beach is a true hidden gem waiting to be discovered.
12. Indulge in Relaxation at Tranquil Momo Beach:
Escape the hustle and bustle of everyday life and indulge in pure relaxation at tranquil Momo Beach. Nestled in a serene corner of Panglao Island, this beach offers a peaceful retreat where you can unwind and recharge. Feel the soft, powdery sand beneath your feet as you take a leisurely stroll along the shoreline. The calm, crystal-clear waters invite you to take a refreshing swim or simply soak up the sun's rays. With its serene ambiance and breathtaking natural beauty, Momo Beach is the perfect destination for those seeking tranquility and a much-needed break from the world.
13. Experience the Serenity of Danao Beach: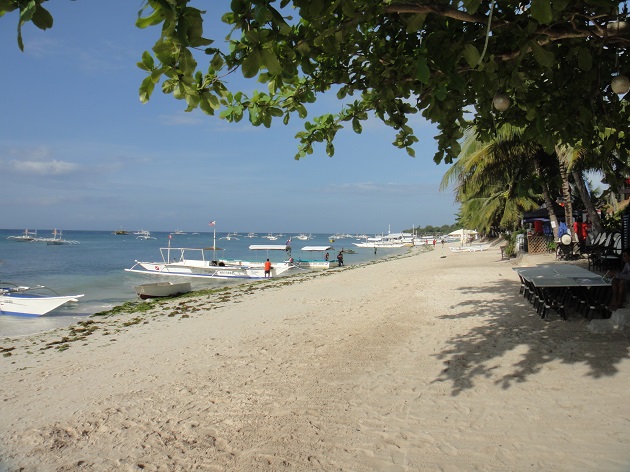 Immerse yourself in the serenity of Danao Beach and let all your worries melt away. As you arrive at this peaceful oasis, you'll be greeted by a tranquil atmosphere and breathtaking coastal vistas. Take a moment to breathe in the fresh sea breeze and soak up the peaceful ambiance. The pristine white sand invites you to kick off your shoes and take a leisurely walk along the shoreline. Dip your toes into the crystal-clear waters or find a quiet spot to sit and watch the gentle waves roll in. With its serene surroundings and calming aura, Danao Beach offers a serene escape from the hustle and bustle of daily life.
14. Explore the Wonders of Doljo Beach:
Get ready to explore the wonders of Doljo Beach, a hidden gem waiting to be discovered. This enchanting beach boasts a tranquil setting, with soft white sand and crystal-clear waters that beckon you to dive in. Take a leisurely stroll along the shoreline and discover seashells glistening in the sunlight. Marvel at the stunning panoramic views and let the serene atmosphere wash over you. Whether you choose to relax on the beach, swim in the calm waters, or simply enjoy the natural beauty that surrounds you, Doljo Beach promises an unforgettable experience filled with wonder and tranquility.
15. Discover the Untouched Beauty of Bagobo Beach:
Prepare to be amazed as you discover the untouched beauty of Bagobo Beach. Tucked away from the crowds, this secluded paradise offers a pristine coastline and breathtaking natural surroundings. Step onto the powdery white sand and feel the gentle sea breeze caress your skin. The crystal-clear waters invite you to take a refreshing swim or snorkel among vibrant coral reefs. Explore the hidden coves, marvel at the lush greenery, and immerse yourself in the untouched beauty that Bagobo Beach has to offer. This off-the-beaten-path destination promises a truly unique and unforgettable experience for those seeking a tranquil and unspoiled beach getaway.
16. Dive into an Underwater Paradise with Snorkeling: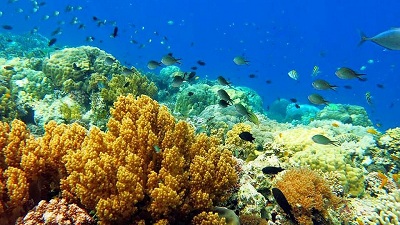 Prepare to dive into an underwater paradise as you embark on a snorkeling adventure in the waters of Panglao Island. Strap on your snorkel gear and immerse yourself in a vibrant world teeming with marine life. Explore the colorful coral reefs, swim alongside tropical fish, and marvel at the beauty of the underwater ecosystem. Whether you're a beginner or an experienced snorkeler, Panglao Island offers a variety of snorkeling spots suitable for all skill levels. Get ready to witness the wonders beneath the surface and create lifelong memories as you snorkel in this aquatic playground.
17. Dive Deep and Explore with Free Diving:
Take a deep breath and dive into the depths of the ocean with the thrilling activity of free diving. Panglao Island offers the perfect playground for free diving enthusiasts, with its clear waters and abundant marine life. Experience the exhilaration of exploring underwater realms without the need for scuba equipment. As you descend into the depths, you'll be surrounded by stunning coral reefs, vibrant fish, and a sense of tranquility like no other. Whether you're a seasoned free diver or new to the sport, Panglao Island offers a unique opportunity to push your limits, connect with nature, and experience the freedom of free diving.
18. Dive into an Ocean Adventure with Scuba Diving:
Gear up and get ready for an unforgettable ocean adventure with scuba diving in the waters surrounding Panglao Island. Immerse yourself in a world of wonders as you descend into the depths and discover the vibrant marine life that calls this area home. Explore coral reefs teeming with colorful fish, encounter majestic sea turtles, and marvel at the intricate beauty of the underwater ecosystem. Whether you're a certified diver or looking to try scuba diving for the first time, Panglao Island offers a variety of dive sites suitable for all levels of experience. Get ready to dive into an extraordinary adventure and create memories that will last a lifetime.

19. Feel the Thrill of Cliff Jumping into Crystal Clear Waters:
Are you seeking an adrenaline rush? Brace yourself for an exhilarating adventure as you take the plunge into crystal-clear waters. Find your courage and leap off cliffs into the deep blue sea below. Feel the rush of excitement as you soar through the air and make a splash into the refreshing waters. Whether you're a seasoned cliff jumper or trying it for the first time, this thrilling activity is sure to leave you with a sense of accomplishment and an unforgettable memory of your Panglao vacation.
20. Embark on a Gastronomic Adventure with a Food Trip: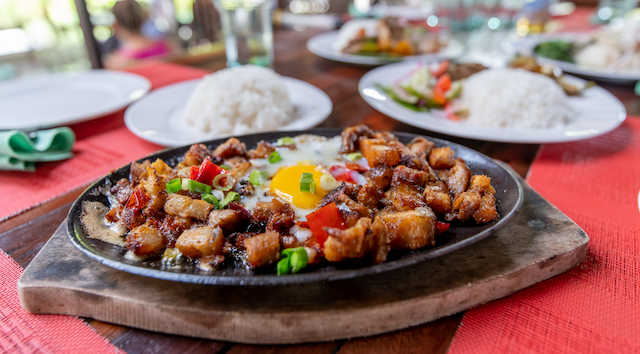 Get ready to tantalize your taste buds on a gastronomic adventure through Panglao's culinary scene. Embark on a food trip and savor the flavors of the island. From fresh seafood caught in the morning to mouthwatering local delicacies, the vibrant food scene will leave you craving for more. Explore different restaurants and eateries, and indulge in the diverse cuisines that Panglao has to offer. Don't forget to try local favorites like kinilaw, a delicious seafood ceviche, and toyum, the exotic sea urchin delicacy. Let your taste buds guide you on a journey of culinary delights.
21. Visit St. Augustine Church and Tower in the Poblacion: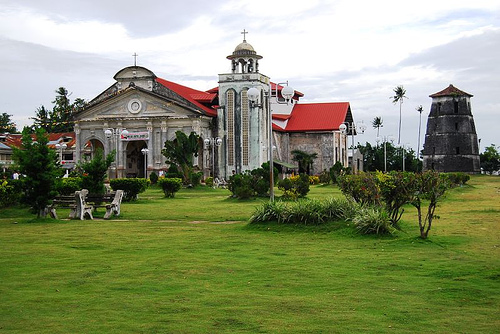 Step back in time and immerse yourself in history as you visit St. Augustine Church and Tower in the charming Poblacion area. Marvel at the stunning architecture and intricate details of the church, which dates back centuries. Climb the tower for panoramic views of the town and the surrounding landscape. As you explore this historic site, feel a sense of reverence and tranquility. St. Augustine Church and Tower are not only architectural gems but also important cultural landmarks that offer a glimpse into the island's rich heritage.
22. Take a Leisurely Stroll and Soak in the Charm of the Poblacion and Panglao Beach:
 Slow down the pace and take a leisurely stroll through the bustling streets of the Poblacion area. Immerse yourself in the vibrant local atmosphere as you browse through quaint shops, mingle with friendly locals, and soak in the charm of this vibrant community. As you continue your stroll, make your way to Panglao Beach and let the soft sand embrace your feet. Breathe in the salty ocean air, listen to the soothing sounds of the waves, and feel the warm sun on your skin. It's a moment of pure bliss, where time seems to stand still, and you can fully appreciate the simple joys of life.
23. Immerse Yourself in the Stylish Atmosphere of Hotel Lobbies and Bars:
Experience the stylish ambiance of hotel lobbies and bars, where sophistication and comfort converge. Step into elegant spaces adorned with contemporary designs and unique artworks. Savor a carefully crafted cocktail at the bar, expertly mixed by skilled bartenders, or simply unwind in plush seating areas and absorb the chic atmosphere. Hotel lobbies and bars provide a perfect setting to socialize, relax, and reflect on the day's adventures. Whether you're enjoying a quiet moment alone or mingling with fellow travelers, these spaces exude a sense of refinement and offer an ideal retreat after a day of exploration.
24. Experience Unique Dining at Fascinating Restaurants like Mist:
Indulge your palate and embark on a culinary journey at fascinating restaurants like Mist. Step into a world of gastronomic delights, where innovative flavors and artistic presentations take center stage. Immerse yourself in a dining experience that tantalizes your taste buds and awakens your senses. From expertly crafted dishes to a captivating ambiance, Mist and similar establishments offer a unique blend of culinary excellence and artistic expression. Prepare to be amazed as each bite unveils a symphony of flavors, leaving a lasting impression and creating memories that linger long after the meal is over.
25. Feel the Soft Sand beneath Your Feet as You Barefoot Stroll along Alona Beach:
Let the cares of the world melt away as you take a barefoot stroll along the soft, powdery sands of Alona Beach. Feel the gentle warmth of the sand beneath your feet as you walk along the shoreline, accompanied by the rhythmic sound of the waves. Breathe in the salty sea air, and let the soothing ocean breeze caress your skin. Alona Beach offers the perfect setting for relaxation and reflection, where you can take in the stunning coastal views, soak up the sun, and find a moment of pure tranquility.
26. Uncover the Fascinating World of Shells at the Shell Museum: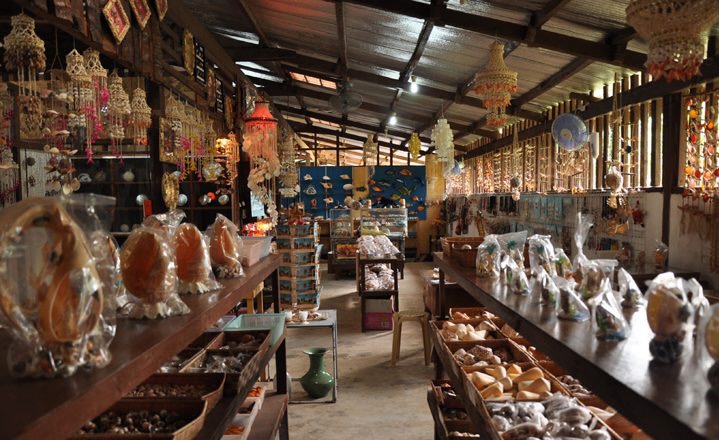 Embark on a journey of discovery at the Shell Museum and immerse yourself in the fascinating world of seashells. Marvel at the vast collection of beautifully preserved shells from around the globe, showcasing their intricate patterns, shapes, and colors. Learn about the diverse marine life that inhabits these shells and gain insights into their ecological significance. The museum provides a captivating and educational experience that appeals to nature enthusiasts, beachcombers, and anyone with an appreciation for the wonders of the sea. Prepare to be amazed by the extraordinary beauty and diversity of the shell kingdom.
27. Visit Farms in Dauis and Discover the Secrets of Purple Yam, Ube/Ubi:
Embark on a farm visit in Dauis and uncover the secrets of purple yam, locally known as ube/ubi. Step into the lush fields and learn about the cultivation and harvesting of this vibrant tuber. Engage with farmers who will share their knowledge and passion for this traditional crop. Discover the various uses of purple yam in Filipino cuisine, from desserts like ube halaya to savory dishes. Take the opportunity to savor the unique flavors of ube-based delicacies, and gain a deeper appreciation for the cultural significance of this beloved ingredient. A farm visit in Dauis is a journey into the heart of local agriculture and a chance to connect with the roots of Panglao's culinary heritage.
28. Attend Services and Experience Spiritual Serenity at St. Augustine Church and Our Lady of the Assumption: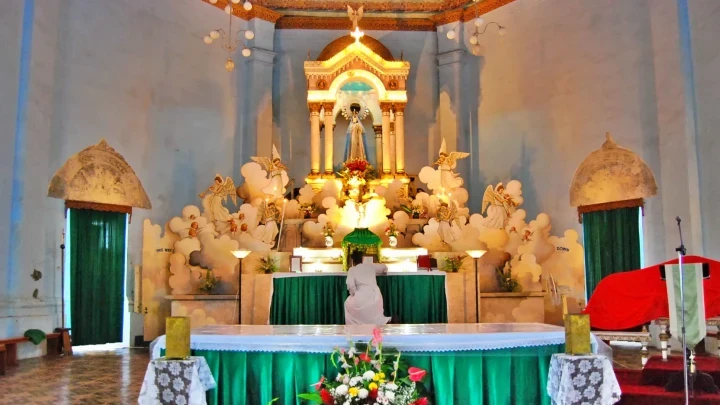 Take a moment to nurture your spirit and experience a sense of serenity by attending services at St. Augustine Church and Our Lady of the Assumption. Enter these sacred spaces and be enveloped by a peaceful atmosphere that invites reflection and introspection. Feel the weight of the world lift off your shoulders as you participate in prayer or simply sit in silence, appreciating the beauty of the architecture and the spiritual energy that fills the air. Whether you're a person of faith or simply seeking a moment of tranquility, attending services at these historic churches offers an opportunity for inner peace and spiritual connection.
29. Savor the Flavors of Local Cuisine:
Kinilaw and Toyum (Sea Urchins): Embark on a culinary adventure and savor the unique flavors of local cuisine in Panglao. Delight your taste buds with Kinilaw, a traditional Filipino dish made from raw fish or seafood marinated in vinegar and spices. Experience the burst of tangy flavors as you indulge in this refreshing and zesty delicacy. For the adventurous foodie, Toyum (Sea Urchins) are a must-try. These exotic marine creatures offer a delightful combination of brininess and sweetness, providing a truly distinctive culinary experience. By exploring the local cuisine, you'll not only tantalize your taste buds but also gain a deeper understanding of the island's cultural heritage and the flavors that define it.
30. Engage in Thrilling Water Activities: Kayaking, Paddleboarding, and Jet Skiing:
Dive into a world of excitement and adventure as you engage in thrilling water activities in Panglao. Grab a paddle and kayak through crystal-clear waters, exploring hidden coves and mangrove forests. Challenge your balance and paddle away on a stand-up paddleboard, gliding across the serene ocean surface. For those seeking a burst of adrenaline, hop on a jet ski and feel the rush as you zip through the waves. These exhilarating water activities offer a unique perspective of the island's natural beauty, providing unforgettable moments of fun and excitement. So gear up, get ready to make a splash, and create memories that will last a lifetime.
Explore Panglao Island
31. Take to the Skies and Experience the Breathtaking Views with Parasailing:
Elevate your Panglao experience to new heights by taking to the skies with parasailing. Strap into a harness, feel the wind in your hair, and be lifted into the air as a colorful parachute carries you above the shimmering waters. As you soar high above the coastline, take in the breathtaking panoramic views of the island's stunning landscapes, pristine beaches, and turquoise waters. It's a moment of pure exhilaration and awe, where you can appreciate the beauty of Panglao from a unique perspective. Parasailing is a thrilling adventure that offers a blend of excitement and serenity, creating unforgettable memories of your island getaway.
32. Relax, Unwind, and Find Inner Peace in the Island's Tranquil Atmosphere: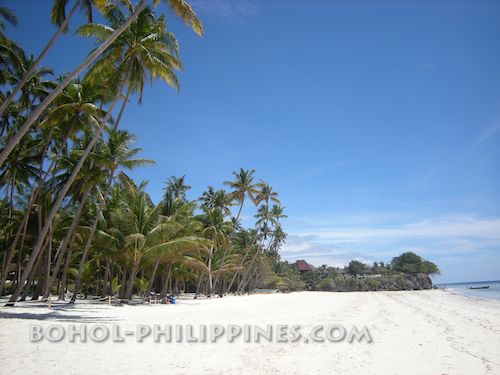 Escape the hustle and bustle of everyday life and immerse yourself in the tranquil atmosphere of Panglao Island. Let go of your worries and surrender to the soothing rhythm of the waves, the gentle sway of palm trees, and the caress of the ocean breeze. Find a secluded spot on the beach, close your eyes, and allow yourself to be enveloped by the island's serene ambiance. Engage in activities that promote relaxation and rejuvenation, such as yoga, meditation, or indulging in a spa treatment. Embrace the island's laid-back vibe, and rediscover the importance of self-care and inner peace.
33. Find the Perfect Souvenir and Capture Memories as You Shop for Treasures: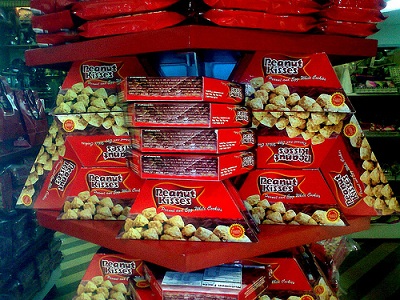 Take a stroll through the local markets and boutique shops of Panglao Island, where you'll find an array of unique and handcrafted items. Discover the perfect souvenir to commemorate your trip—a piece of local artwork, a handwoven accessory, or a traditional handicraft that reflects the island's rich culture. As you browse through the vibrant stalls, immerse yourself in the lively atmosphere and interact with the friendly locals. Don't forget to capture these moments and memories with your camera, preserving the essence of your Panglao adventure.
34. Indulge in Blissful Relaxation with a Rejuvenating Massage:
Escape from the stresses of everyday life and treat yourself to a blissful and rejuvenating massage. Let skilled therapists work their magic, easing away tension and restoring balance to your mind and body. Close your eyes, breathe in the calming scents, and surrender to the soothing touch. Whether you prefer a traditional Filipino hilot massage or a luxurious spa treatment, the tranquil ambiance and skilled hands will transport you to a state of pure relaxation. Feel the cares of the world melt away as you indulge in this pampering experience, leaving you refreshed, revitalized, and ready to continue your Panglao journey.
35. Collect Shells as Precious Mementos of Your Island Getaway:
Take a leisurely stroll along the pristine shores of Panglao's beaches, and let the soft sand tickle your feet as you search for treasures along the water's edge. Delight in the joy of discovering unique seashells, each one a tiny masterpiece crafted by nature. Collect these precious mementos as reminders of your island getaway, and let their beauty transport you back to the serene moments spent by the sea. As you hold these delicate treasures in your hands, feel a deep connection to the ocean and the natural wonders that make Panglao so enchanting.
36. Discover the Rich Marine Life with Underwater Photography: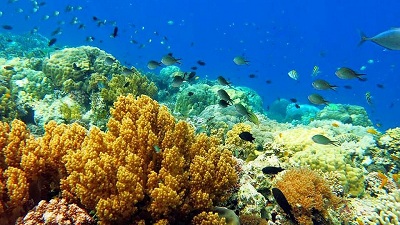 Immerse yourself in the vibrant underwater world of Panglao through the lens of a camera. Grab your snorkel or scuba gear and dive into crystal-clear waters teeming with colorful coral reefs and fascinating marine creatures. Capture the beauty of tropical fish darting between coral formations, graceful sea turtles gliding through the currents, and intricate details of the underwater ecosystem. With each click of the shutter, you'll preserve these mesmerizing moments and create a visual diary of your aquatic adventures. Underwater photography allows you to share the magnificence of Panglao's marine life with others and serves as a reminder of the awe-inspiring wonders that lie beneath the surface.
37. Embark on a Sunset Cruise and Witness the Spectacular Colors of the Sky: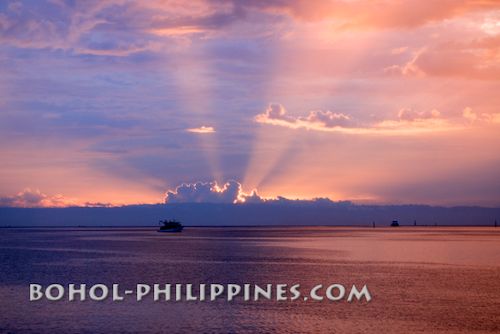 Prepare to be awe-struck as you set sail on a sunset cruise around Panglao Island. Watch in wonder as the sun paints the sky with vibrant hues of orange, pink, and gold, casting a breathtaking glow over the horizon. With the gentle breeze caressing your skin and the rhythmic sound of the waves, feel a sense of peace and tranquility envelop you. As the day comes to a close, capture the beauty of this magical moment and create lasting memories against the backdrop of a picture-perfect sunset. This unforgettable experience will leave you in awe of nature's masterpiece.
38. Try Stand-Up Paddleboarding for a Fun and Active Water Sport: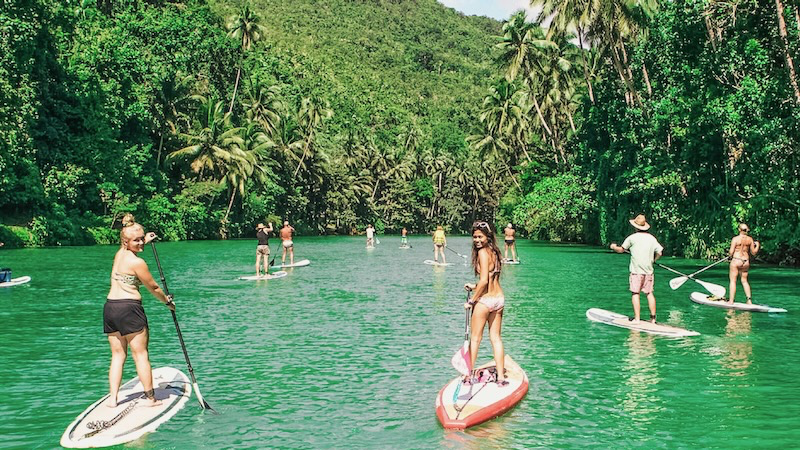 Challenge yourself to a fun and exhilarating adventure by trying stand-up paddleboarding in Panglao's calm and clear waters. Test your balance as you stand on a sturdy paddleboard and use a long paddle to navigate through the tranquil ocean. Feel the refreshing spray of water on your skin as you glide along the surface, exploring hidden coves and admiring the coastal scenery. Whether you're a beginner or an experienced paddler, this enjoyable water sport is suitable for all skill levels. Embrace the sense of freedom and excitement that comes with mastering this engaging activity, and create memories of laughter and joy on the sparkling waves.
39. Go on a Nature Walk and Explore the Island's Lush Forests: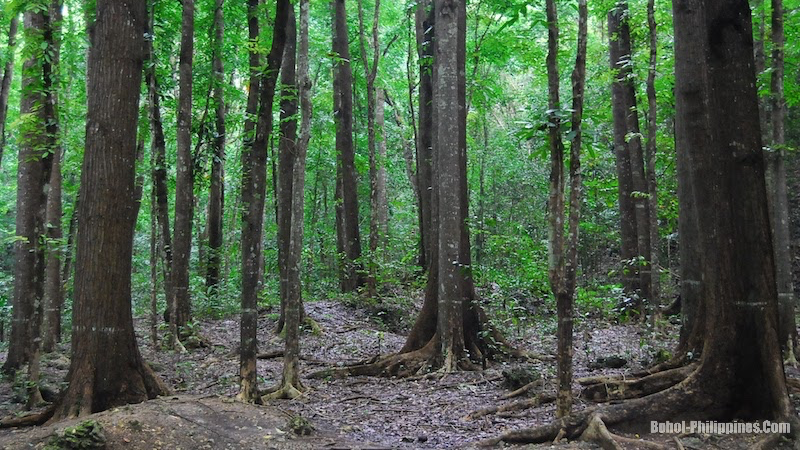 Immerse yourself in the natural wonders of Panglao Island by embarking on a scenic nature walk. Lace up your walking shoes and follow winding paths that lead you through lush forests, where towering trees provide shade and a chorus of birds serenade you. Breathe in the fresh, crisp air and let the calming sounds of nature rejuvenate your senses. Along the way, encounter a diverse array of flora and fauna, from vibrant orchids to playful monkeys swinging through the branches. This peaceful journey allows you to reconnect with the beauty of the natural world and appreciate the island's ecological treasures.
40. Capture Breathtaking Views with a Hot Air Balloon Ride:
Take to the skies and embark on an unforgettable adventure with a hot air balloon ride over Panglao Island. As you ascend into the sky, feel a sense of wonder and awe as the stunning landscapes unfold beneath you. Marvel at the panoramic views of the azure sea, the lush greenery of the countryside, and the idyllic coastline stretching into the distance. The gentle sway of the balloon and the silence of the air will create a serene atmosphere, allowing you to fully immerse yourself in the beauty of Panglao from a unique vantage point. Capture the breathtaking vistas with your camera and treasure the memories of this extraordinary experience.
41. Join a Yoga or Meditation Class for Ultimate Relaxation and Inner Harmony:
Nurture your mind, body, and spirit by joining a yoga or meditation class in the tranquil setting of Panglao Island. Find your inner balance and embrace the serenity of the surroundings as you engage in gentle yoga poses or practice mindfulness meditation. Let the experienced instructors guide you through calming sequences and breathing exercises, helping you release stress and tension. With each breath, feel a sense of deep relaxation washing over you, bringing clarity and peace to your being. This rejuvenating practice offers a sanctuary for self-reflection and allows you to reconnect with your inner harmony amidst the natural beauty of Panglao.
42. Take a Helicopter Tour for a Bird's Eye View of Panglao Island:
Embark on a thrilling adventure and witness the breathtaking beauty of Panglao Island from a whole new perspective with a helicopter tour. Buckle up and soar through the sky, feeling the rush of excitement as the landscape unfolds below you. Marvel at the stunning coastline, the intricate patterns of the coral reefs, and the lush forests that blanket the island. From this bird's eye view, you'll gain a deep appreciation for the diverse landscapes and natural wonders that make Panglao so remarkable. Capture this once-in-a-lifetime experience in your memory and cherish the exhilaration of seeing the island's beauty from the heavens.
43. Try Your Luck at Fishing and Experience the Thrill of Reeling in a Big Catch:
Channel your inner angler and embark on a thrilling fishing expedition in the bountiful waters surrounding Panglao Island. Feel the anticipation build as you cast your line and wait for the nibble that signals a bite. Whether you're a novice or an experienced angler, the thrill of reeling in a big catch is unmatched. Enjoy the tranquility of the open sea and the gentle rocking of the boat as you engage in this age-old pastime. As you cast your worries away and focus on the rhythm of the waves, the excitement of the chase will ignite your adventurous spirit and create lasting memories of your fishing experience.
44. Discover the Artistic Side of Panglao by Visiting Local Art Galleries:
Immerse yourself in the vibrant arts scene of Panglao by exploring its local art galleries. Step into these creative spaces where artists showcase their talent and passion through a variety of mediums. Admire colorful paintings that depict the island's landscapes, intricate sculptures that capture the essence of its culture, and captivating photographs that freeze moments in time. Engage with the artists, learn about their inspirations, and gain insights into their creative processes. Each visit to an art gallery is a journey of discovery, where you'll uncover the artistic expressions that reflect the soul and spirit of Panglao.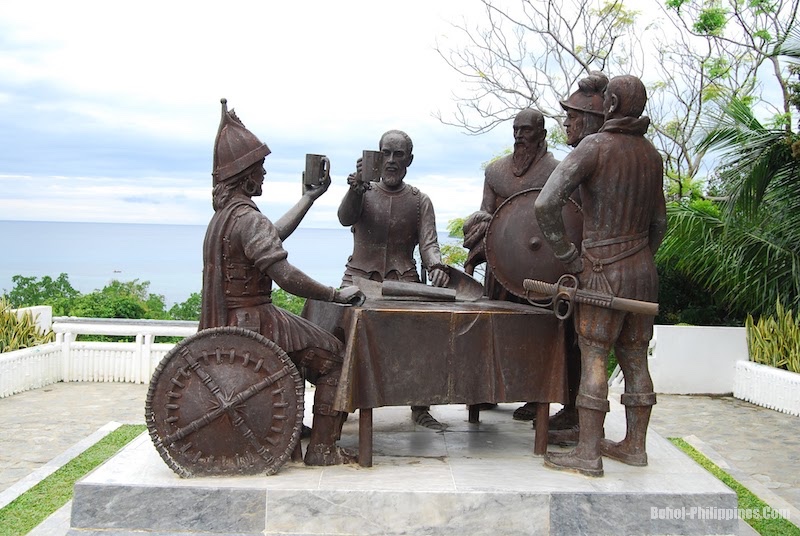 45. Immerse yourself in the Beauty of Bolod Beach:
Prepare to be mesmerized by the sheer beauty of Bolod Beach. As you step onto its shores, you'll be greeted by powdery white sand that stretches as far as the eye can see. The turquoise waters invite you to take a refreshing swim and cool off under the warm tropical sun. The peaceful atmosphere and stunning panoramic views make Bolod Beach the perfect place to relax and unwind. Whether you choose to bask in the sun, go for a leisurely stroll along the shoreline, or simply marvel at the breathtaking scenery, Bolod Beach promises a truly immersive and unforgettable experience.

MORE THINGS TO DO IN PANGLAO ISLAND
Celebrate the Vibrant Festivals of Panglao Island:

1. Immerse Yourself in the Merriment of Hudyaka sa Panglao:

Join the week-long celebration of Hudyaka sa Panglao, a festival filled with merriment and joy. Experience beauty pageants, sports competitions, agricultural fairs, and cultural shows. The grand parade and street dancing competition will captivate you as locals adorned in vibrant costumes dance to lively music.
2. Experience the Feast of St. Augustine:
Participate in the Feast of St. Augustine at the historic St. Augustine Church. Attend a solemn mass, join the procession, and immerse yourself in the fiesta atmosphere. Engage with the warm-hearted locals, indulge in delicious food, and get a glimpse of their rich cultural traditions.
3. Delight in the Panglao Fiesta:
Celebrate the vibrant Panglao Fiesta, a town festival that showcases the town's unique heritage. Experience religious processions, colorful parades, and a lively atmosphere filled with music and dancing. Indulge in local delicacies, join in the festivities, and immerse yourself in the joyous spirit of the town.
4. Witness the Karakol Festival:
Be a part of the Karakol Festival, a lively religious procession held in different barangays of Panglao. Dance and sing alongside the locals as they follow the vibrant parade featuring the patron saint of each district. Feel the energy and enthusiasm of the participants as they honor their cultural traditions.
Note: It's important to stay updated with the latest information about these festivals, as dates and activities may vary. Contact local tourism offices or your accommodation provider for the most accurate details, especially considering any current public health guidelines and restrictions.
Practical Information for Visitors of Panglao
Weather and Best Time to Visit Panglao

Panglao Island, like the rest of the Philippines, experiences a tropical climate with warm temperatures throughout the year.
It has two distinct seasons: the dry season, which usually spans from November to April, and the wet season, from May to October.
The dry season, particularly the months of December through February, is generally considered the best time to visit due to lower humidity levels and less rainfall.
However, visitors should note that this period is also peak tourist season, leading to larger crowds and potentially higher prices.

Health and Safety Tips
Visitors to Panglao Island are generally safe, but like any tourist destination, it's important to stay vigilant.
Keep an eye on your belongings at all times, especially in crowded areas.
Make sure to lock your accommodation when you're out exploring. Avoid isolated areas, especially at night.

The tap water in Panglao is not recommended for drinking. It's best to consume bottled water, which is widely available.
When eating out, opt for restaurants with a high turnover to ensure the food is fresh.
As for health services, there are several medical facilities in the nearby Tagbilaran City.
Pharmacies are also accessible and carry a wide range of medicines and healthcare products.
It's recommended to have travel insurance that covers healthcare costs in case of emergencies.
Local Customs and Etiquette
Filipino culture is a blend of Eastern and Western influences, and this is reflected in their customs and etiquette.
Filipinos are known for their warm hospitality and respect towards elders is deeply ingrained in their culture. When meeting locals, a smile and a polite greeting go a long way.
While English is widely spoken, learning a few basic phrases in the local language can enhance your interactions with locals.
Avoid sensitive topics like politics and religion in conversation.
In terms of dress code, Filipinos tend to dress casually but modestly, especially when visiting religious sites.
It's always good to ask for permission before taking photos of people or private property.
Remember to respect the environment during your visit.
Refrain from littering and be mindful of your actions, particularly when interacting with wildlife or exploring natural sites.
Tips for a Memorable Visit

To make the most of your trip to Panglao Island, consider the following tips:

1. Plan your visit: While Panglao Island is a popular destination, it's advisable to plan your visit in advance to secure accommodations and make necessary arrangements for activities and tours.
2. Experience the beaches: Alona Beach and Doljo Beach are the top choices for beachgoers. Enjoy the fine coralline sand, swim in the crystal blue waters, and bask in the sun's warmth. If you're looking for more seclusion, explore other beaches on the island.
3. Dive into adventure: Panglao Island is a haven for divers. Whether you're a seasoned diver or a beginner, there are dive shops that offer equipment rental and training. Explore the magnificent underwater world teeming with colorful corals and diverse marine life.
4. Island hopping and tours: Take advantage of the island hopping tours available from Alona Beach. Visit Pamilacan Island for dolphin and whale watching, Balicasag Island for its famous dive sites, and enjoy snorkeling and swimming in the clear waters.
5. Respect nature and the local culture: As a responsible traveler, it's important to respect the natural environment and the local culture. Follow designated trails, dispose of waste properly, and be mindful of local customs and traditions.
Navigating Around Panglao Island

Once you've reached Panglao Island, there are various options for getting around. Motor tricycle taxis are common, offering negotiable fares. If you prefer public transport, an air-conditioned bus service operates from the airport to Tagbilaran City and Alona Beach.
Renting is a popular choice for many visitors, providing more flexibility and control over your travel. You can rent cars, motorcycles, or bicycles, depending on your preference. Boat rentals are also available if you're interested in island hopping.

Please note that these services do not operate around the clock, so planning your daily itinerary in advance can ensure smooth travels.
Final Thoughts
As your Panglao vacation comes to an end, take a moment to reflect on the incredible experiences and memories you've made during your time on this beautiful island. From the breathtaking beaches and vibrant marine life to the thrilling adventures and tranquil moments of relaxation, Panglao has truly provided a haven for exploration and rejuvenation.
Whether you've immersed yourself in the crystal-clear waters through snorkeling, free diving, or scuba diving, or embarked on island hopping adventures to Balicasag, Isola de Francisco, and Virgin Island, you've witnessed the wonders of nature in all their glory. The picturesque landscapes, stunning sunsets, and captivating marine life have left an indelible mark on your heart.
The cultural and culinary experiences have been equally rewarding, as you've indulged in local cuisine, explored the charming streets of the poblacion, and visited St. Augustine Church and other historical landmarks. The warm hospitality of the locals has added an extra layer of charm to your journey, making you feel truly welcomed and embraced by the island's spirit.
As you bid farewell to Panglao Island, carry the memories of your adventures, the serenity of the beaches, and the vibrant spirit of the island with you. Let the experiences you've had inspire future travels and ignite a sense of wanderlust within you. Panglao has revealed its beauty to you, and now it's time to share your story and spread the joy of this hidden paradise to others.
Remember, Panglao Island will always be here, ready to welcome you back for another extraordinary vacation. Until then, keep the spirit of adventure alive and continue exploring the wonders of the world.
Safe travels, and may your memories of Panglao Island be cherished forever.