Bohol's Baroque Churches: A Glorious Testament to Spanish Colonial Heritage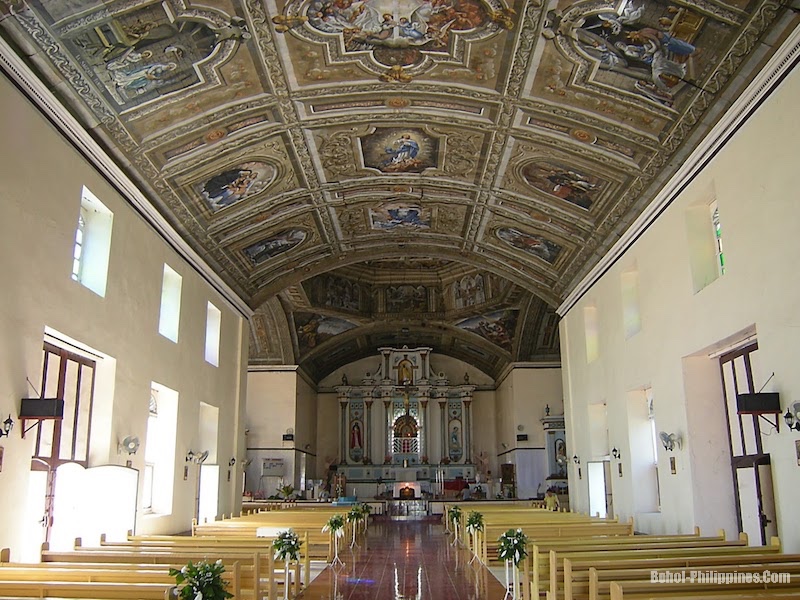 Anda Church Interior
Secure your Cebu Bohol ferry tickets today to start your unforgettable journey!
Bohol, a province in the Philippines, is known for its pristine beaches and majestic landscapes. However, it also holds a significant place in Philippine history and culture because of its preserved Spanish colonial heritage. The province boasts several churches that are considered to be among the best-preserved Baroque churches in the country.
These churches have been designated as National Cultural Treasures by the National Museum of the Philippines, and they offer visitors an insight into the rich history of this region. The construction of these churches began during the Spanish colonial period in the Philippines, which lasted from 1565 to 1898.
During this time, Catholicism was introduced to Filipinos through Spanish missionaries. The construction of these churches was part of their efforts to spread Christianity throughout the country.
Recommended Bohol Philippines Tours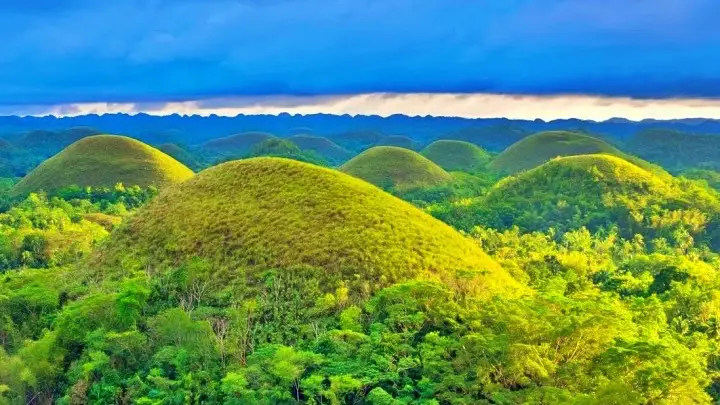 [ Bohol Sight Seeing Day Trips  - Check Out Availability ]
[ Full Day Cruise and Sailing Tours - Check out Availability ]
[ Full Day Adventure Tours - Check out Availability ]
Discover more of Bohol's natural wonders through our recommended tours. Click on the links below to embark on unforgettable adventures:
Ready to explore the beautiful islands of Cebu and Bohol? Secure your ferry tickets today through 12go and start your unforgettable journey!
The Intricacies of Bohol's Baroque Churches
The Baroque style was used due to its ornate decorations that were meant to impress and inspire awe in worshippers. Bohol's Baroque Churches served not only as centers for community worship but also as protection against natural disasters such as earthquakes and typhoons.
Many of these structures were built using coral stones quarried from nearby reefs that provided strong foundations against natural disasters. Today, these beautiful structures continue to stand tall as testaments to Bohol's rich cultural heritage and are a source of pride for Filipinos worldwide.
Their unique architectural designs are representative of a blending of Filipino craftsmanship with European influences brought by Spanish colonizers centuries ago. These Bohol's Baroque Churches are among some most popular tourist attractions on the island due to their historical significance and breathtaking beauty that leaves people awed with wonder at just how much cultural diversity there is within one small area on Earth.
Overview of Bohol's Baroque Churches
Bohol is a small but beautiful island province in the central Visayas region of the Philippines. It is famous for its stunning beaches, breathtaking landscapes, and friendly locals. However, one aspect of Bohol that often goes unnoticed by tourists is its rich history and culture, particularly when it comes to the Spanish colonial era.
Bohol's Baroque Churches are a testament to this. There are a total of 8 Baroque churches in Bohol, each unique in its own way.
These churches were built during the Spanish colonial period from the late 16th century to the mid-18th century. They were constructed using local materials such as coral stones and timber and are considered some of the finest examples of Baroque architecture in Southeast Asia.
Each church has its own distinct character and features that make it stand out from the rest. The churches have been well-preserved over time and continue to be active centers for worship today.
Number of churches in Bohol
In Bohol, there are several churches that are generally considered to have Baroque architectural elements:
1. Baclayon Church:
The Church of Our Lady of the Immaculate Conception in Baclayon is one of the oldest churches in the Philippines, dating back to 1596. It features Baroque influences in its facade, with ornate carvings and intricate details. The interior also showcases Baroque-style design elements, including gilded altars and religious artwork.
2. Loboc Church:
The Our Lady of the Assumption Parish Church, also known as Loboc Church, is another notable example of Baroque architecture in Bohol. Although it is part of the proposed extension of the Baroque Churches of the Philippines list, Loboc Church exhibits characteristic Baroque features such as elaborate facades, decorative motifs, and a grand altar.
3. Loon Church:
The Church of Our Lady of Light in Loon is another church in Bohol that displays Baroque influences. It was built in the 18th century and features a facade adorned with intricate carvings and sculptures. The church suffered significant damage during the 2013 earthquake but has undergone restoration efforts.
4. Dimiao Church:
The San Nicolas Tolentino Parish Church in Dimiao showcases Baroque-style architecture with its facade embellished with decorative elements and a bell tower that reflects the region's interpretation of the Baroque style.
These churches in Bohol demonstrate the influence of the Baroque architectural style, characterized by elaborate ornamentation, attention to detail, and the fusion of local and Spanish design elements. They are significant cultural and historical landmarks in the region, contributing to the rich architectural heritage of the Philippines.
Unique features and characteristics of each church
The Baroque churches in Bohol have several unique features and characteristics that make them standout.
For instance, the Church of San Pedro Apostol in Loboc has a well-preserved bell tower that dates back to 1856 and beautiful ceiling paintings by Ray Francia, a renowned Boholano artist.
The Church of Our Lady of the Immaculate Conception in Baclayon is one of the oldest stone churches in the Philippines and is known for its coral stone walls, elaborately decorated altars, and antique religious artifacts.
The Church Complex of Nuestra Señora de la Luz in Loon consists of four structures - a church, convent, cemetery, and watchtower. It is interesting to note that during World War II, the church's convent was used as an American field hospital.
These are just some examples of what makes each church unique. Each has its own story to tell and it's well worth exploring all 8 locations to discover more about Bohol's rich heritage.

The Church of San Pedro Apostol in Loboc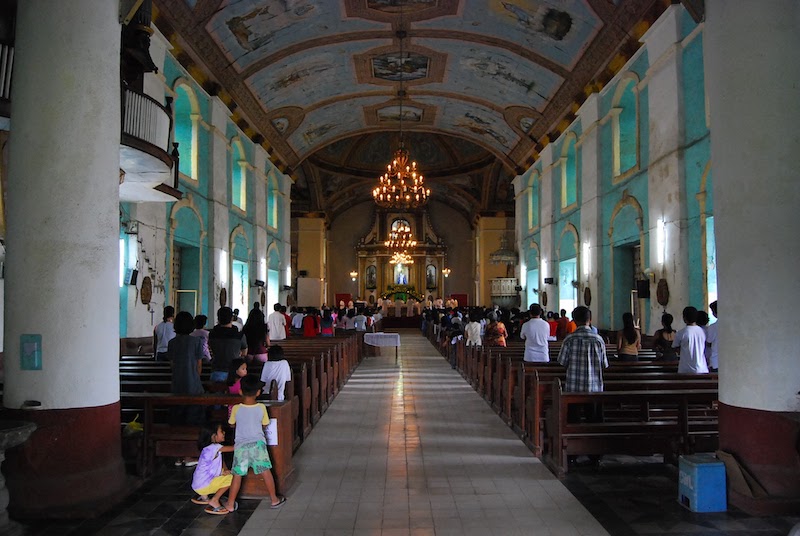 History and Construction Details
The Church of San Pedro Apostol in Loboc is one of the most beautiful and recognizable churches in Bohol. Its construction began in 1602, during the Spanish colonial period, and was completed more than a century later, making it one of the oldest churches in the province.
The church was built using coral stone blocks and boasts an impressive Baroque-style façade. The interior of the church is just as impressive as its exterior.
It has three naves with intricate ceiling paintings that depict various scenes from the Bible. The main altar is also a sight to behold – it is made entirely out of wood and features delicately carved religious figures.
Notable Features such as its Bell Tower and Ceiling Paintings
A notable feature of the Church of San Pedro Apostol is its bell tower, which stands 45 meters tall and is made entirely out of coral stone. It is considered by many to be one of the finest examples of colonial-era bell towers in all of Asia. The tower has six levels, each with different styles and designs.
Another thing that makes this church stand out from others in Bohol are its intricate ceiling paintings. These paintings depict various scenes from both biblical stories as well as local folklore tales about life on Bohol island before Spanish colonization.
Despite undergoing several major renovations throughout its history, the Church of San Pedro Apostol still retains much of its original design elements, making it a true testament to Spanish colonial architecture at its finest. If you ever find yourself on a trip to Bohol province, make sure you don't miss out on visiting this remarkable church!
The Church of Our Lady of the Immaculate Conception in Baclayon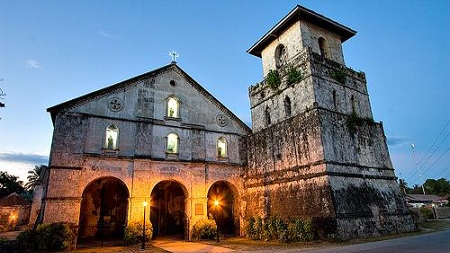 Baclayon Exterior Facade
History and Significance
Located in the town of Baclayon, Bohol, the Our Lady of the Immaculate Conception Church is one of the oldest churches in the Philippines. It was founded in 1596 by Jesuit priests and has since played a major role in the religious history of Bohol. The church survived several natural calamities, including earthquakes and typhoons, but it was severely damaged during a magnitude 7.2 earthquake that hit Bohol in 2013.
Despite its physical setbacks, the church remains an important symbol of Bohol's Spanish colonial heritage. It is recognized as a National Cultural Treasure by the Philippine government and is included on UNESCO's tentative list of World Heritage Sites.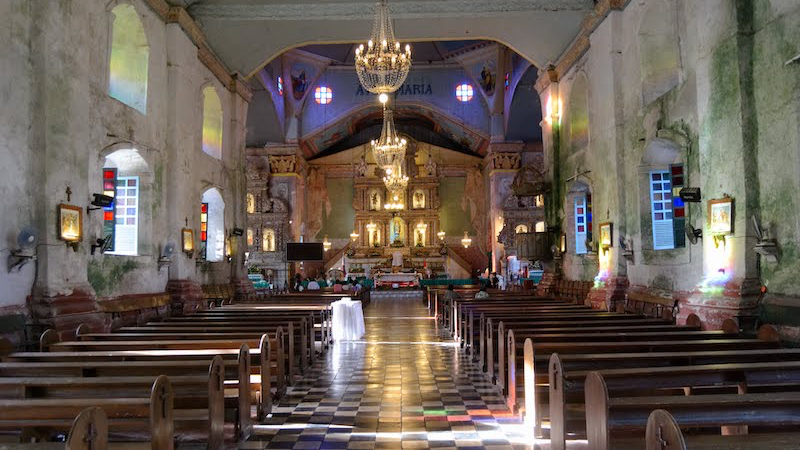 Baclayon Church Interior
Architectural Style and Design Elements
The Our Lady of the Immaculate Conception Church showcases an impressive example of Baroque architecture with distinct local elements that reflect its Filipino identity. It features coral stone walls made from crushed corals mixed with egg whites to form a durable material suitable for construction.
The walls are then coated with lime plaster to give them a smooth finish. The church's façade boasts intricate carvings and reliefs that showcase Christian symbolism like angels, saints, and other religious figures.
Its bell tower is four stories tall and houses seven bells arranged in descending order according to their tone. Inside the church, visitors are treated to an elaborate display of gilded wooden carvings painted in vibrant colors.
The retablo - or altar - is adorned with gold leaf decorations while paintings depicting important events from biblical history adorn its ceilings. Despite aging over hundreds of years, Our Lady of Immaculate Conception Church stands proud as one among several beautiful churches scattered around Bohol that embody its rich colonial and religious history.
The Church of San Agustin in Panglao
Historical significance as the first Christian settlement on the island
Panglao Island, located off the southwest coast of Bohol, is known for its fine beaches and beautiful scenery. However, beyond its modern-day attractions lies a rich history dating back to the Spanish colonial era.
The Church of San Agustin in Panglao is one such gem that attests to this past. Built by Jesuit missionaries in 1804, the Church of San Agustin served as a center for evangelization and education for the indigenous people on Panglao Island.
It was established shortly after Christianity was introduced to Bohol by Spanish explorers in 1565. The church's location made it an ideal place to propagate Christian ideals and serve as a base for missionary activities.
Architectural style and notable elements such as its wooden ceiling carvings
The Church of San Agustin boasts an architectural style that's typical of Baroque churches found throughout Bohol. Its façade is characterized by intricate carvings and reliefs portraying religious motifs such as cherubs, saints, and angels.
However, what sets this church apart from others is its wooden ceiling carvings. These elaborate designs were crafted by craftsmen from Cebu who were brought over during the construction period.
The carvings depict floral motifs intertwined with mythical creatures such as dragons and griffins. They are considered some of the best examples of traditional Philippine woodcarving.
Inside, visitors will find ornate altars adorned with gold leafing and baroque-style retablos featuring images of saints carved out of ivory or painted onto canvas. The pulpit is also carved out of hardwood embellished with intricate details depicting biblical scenes.
Overall, visiting the Church of San Agustin in Panglao offers a glimpse into the rich religious tradition of Bohol. It's a testament to the durability of Baroque architecture and its significance as an important cultural heritage site.
The Church Complex of Nuestra Señora de la Luz in Loon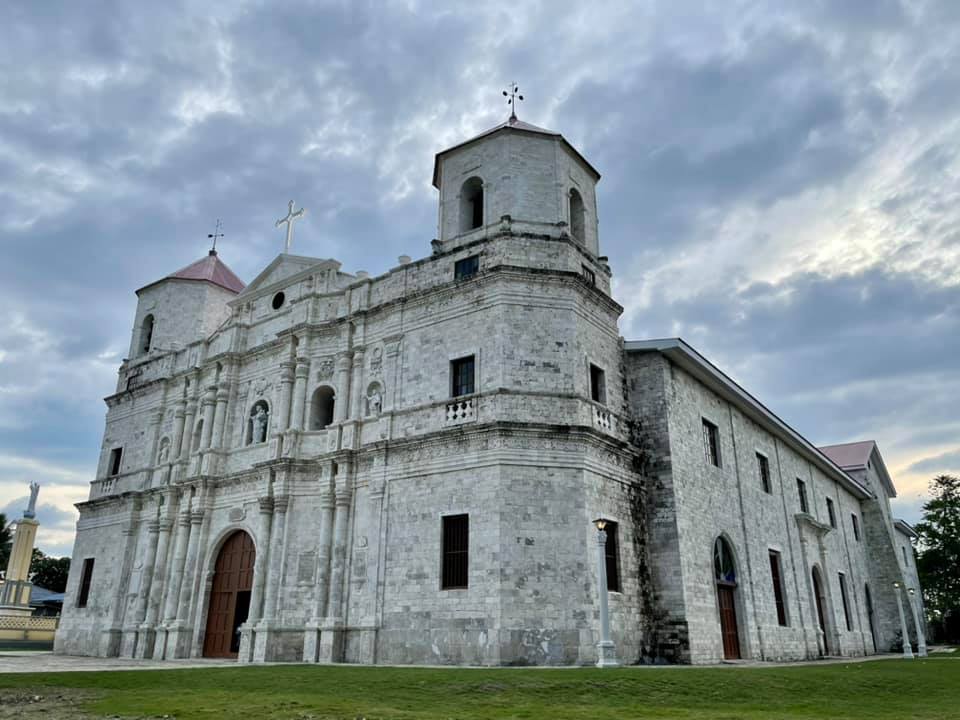 Discovering the Enchanting Complex
Nestled in the municipality of Loon, Bohol is the Nuestra Señora de la Luz church complex. This complex is made up of a church, convent, cemetery, and watchtower.
The church was established in 1753 and was subsequently expanded over the centuries to accommodate more parishioners. The convent used to house members of the clergy and visitors but now serves as a museum that showcases religious artifacts and memorabilia from Spanish colonial times.
The Beautifully Preserved Church
The church's unique architectural style is a testament to Bohol's rich cultural heritage. Its baroque facade features intricate carvings that depict stories from the Bible and Filipino culture.
The interior of the church has intricately designed altars adorned with gold leaf accents that reflect its opulent past. Adding to this historical vibe are centuries-old statues depicting Patron Saints manufactured by famous carvers during Spanish colonial times.
A Mysterious Cemetery Filled with History
The cemetery within the complex is enigmatic yet fascinating; it holds generations of old graves marked by towering mausoleums that speak volumes about the families who built them. The tombs are adorned with ornate details, with carved angels standing guard over their occupant's earthly remains.
Exploring the Tower-Thoughts on Life & Death
The watchtower provides a panoramic view of Loon town; it was once used to keep watch for marauders who might threaten peaceful island life. Standing atop this tower provides a moment for reflection on how our ancestors lived and died under foreign rule but still managed to construct these grandiose landmarks. It prompts contemplation on how we should honor their memory amid our country's frenzied pace of development.
A Reminder of the Spanish Colonial Era
Bohol's Baroque Churches complex in Loon, with its rich history and intricate architecture, is a testament to the island's cultural heritage. It serves as a reminder of the Spanish colonial era and how it left an indelible imprint on Philippine society. For those who want to immerse themselves in Bohol's rich history, visiting the church complex should be at the top of their list!