Jagna Church of St. Michael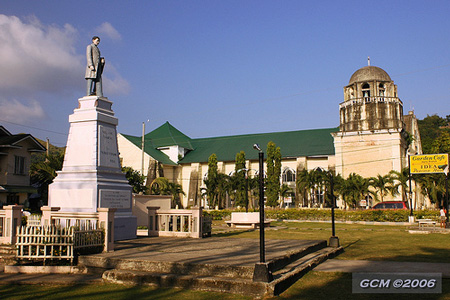 Secure your Cebu Bohol ferry tickets today to start your unforgettable journey!
San Miguel Archangel Parish
According to Cavada, the parish of Jagna was established in 1631. The Jesuit priest, José Sanchez (Josef Zanzini [1616-92]) built a church and convento in Jagna.
Recommended Bohol Philippines Tours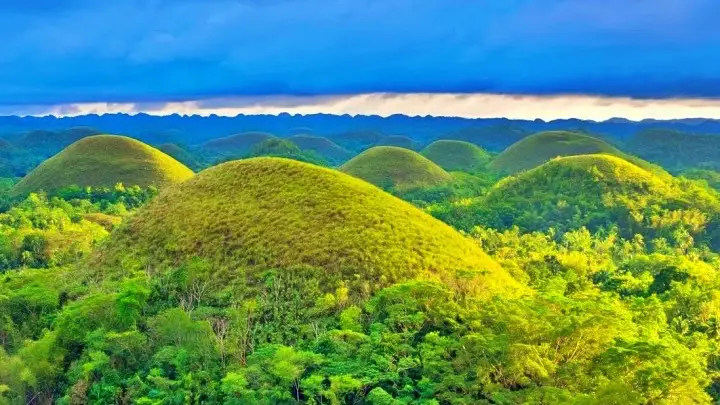 [ Bohol Sight Seeing Day Trips  - Check Out Availability ]
[ Full Day Cruise and Sailing Tours - Check out Availability ]
[ Full Day Adventure Tours - Check out Availability ]
Discover more of Bohol's natural wonders through our recommended tours. Click on the links below to embark on unforgettable adventures:
Ready to explore the beautiful islands of Cebu and Bohol? Secure your ferry tickets today through 12go and start your unforgettable journey!
Fr. Sanchez was an Austrian who arrived in the Philippines in 1643 and was assigned to the Visayas where he worked in Bohol and Leyte. He became vice-provincial for the Visayas. He was a well-known builder and is reported by Jesuit historian Pedro Murillo Velarde to have also been responsible for building churches in Loboc, Dauis and Maribojoc.
He embellished the churches with gilded retablos and for Jagna built a three-story structure in honor of St. Michael. Unfortunately, the church at Jagna (probably the one built by Sanchez) was destroyed by an 1808 fire which also damaged the parish records.
By 1886, Redondo documents a rubble church 125 varas (yards) long, 25 wide and 16 tall until the moldings. He notes that the church had a nipa roof.
Adjacent to the church was the convento which was built of rubble with a metal roof. Both church and convento must have been built by the Recollects who assumed administration of Bohol with the departure of the Jesuits in 1768.
Jagna was a convenient take off point for Camiguin Island, in colonial times the gateway to northern Mindanao. Ships coming from the north would island hop, stopping by Jagna on the way to Mindanao. On a clear day the volcanoes of Camiguin can be clearly seen.
The present church of Jagna is greatly renovated. After suffering damage from a typhoon in the 1980s, its facade was heavily plastered with cement. The facade is embellished with a pointed arch reminiscent of Gothic. The church interior is also renovated.