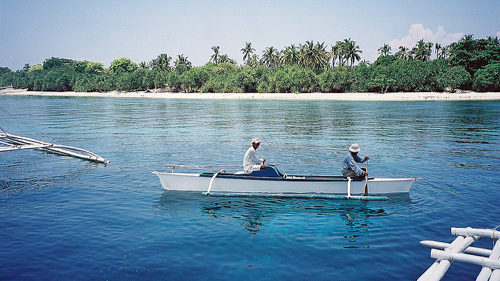 Balicasag Island Bohol
Secure your Cebu Bohol ferry tickets today to start your unforgettable journey!
Balicasag Island is a small island located off the coast of Panglao Island in Bohol, Philippines. It is known for its stunning coral reefs and marine life, making it a popular destination for snorkeling and diving enthusiasts. In this travel writeup, we will explore the top things to do on Balicasag Island and offer tips for planning your visit.
Balicasag is a mere speck on any map of the central Philippines, lying some 60 kms to the southwest of a small island called Panglao, off the southwest tip of Bohol. Although not quite deserted, it conforms pretty well to the desert island stereotype; a flat, circular island covered in palm trees and bouganvillea, and fringed by a shell and corraline beach.
Recommended Bohol Philippines Tours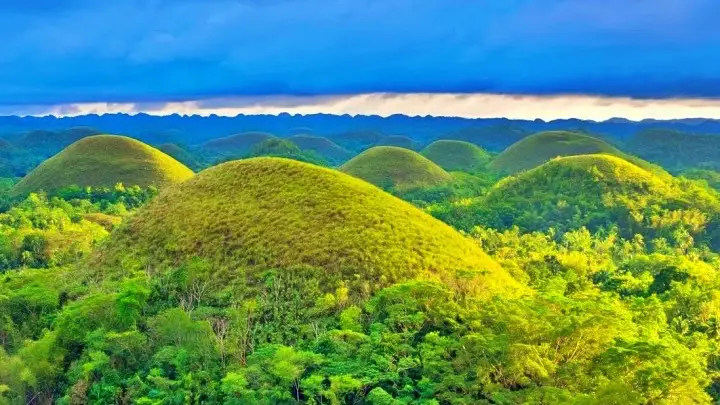 [ Bohol Sight Seeing Day Trips  - Check Out Availability ]
[ Full Day Cruise and Sailing Tours - Check out Availability ]
[ Full Day Adventure Tours - Check out Availability ]
Discover more of Bohol's natural wonders through our recommended tours. Click on the links below to embark on unforgettable adventures:
Ready to explore the beautiful islands of Cebu and Bohol? Secure your ferry tickets today through 12go and start your unforgettable journey!
There's a definite wilderness feeling about the place - which for many is part of the island's appeal. Most striking is its size: at just 25 hectares you can walk all the way around it in 45 minutes, and yet there is still room for much more than just the small lighthouse tower in the middle of the island.
There's a local community of about 100 families, many of whom make a living from collecting rare shells and selling them to tourists on the beach.
Balicasag Island Dive Resort, the island's only scuba facility, is on the south side. With only 20 traditional-style bungalows lining the beach, the island is never crowded, either above or below the water.
How to Get to Balicasag Island
The only way to get to Balicasag Island is by boat. Visitors can take a day trip from Panglao Island or hire a private boat for a more customized experience. There are several tour operators that offer snorkeling and diving tours to the island, which typically include transportation, equipment rental, and lunch.
Things to Do on Balicasag Island

Snorkeling and Diving

Balicasag Island is famous for its coral reefs and abundant marine life, making it a top destination for snorkeling and diving. The island is surrounded by a marine sanctuary, which means that fishing and collecting of any marine species are strictly prohibited. Visitors can rent snorkeling gear or join a diving tour to explore the colorful corals and diverse marine life, including sea turtles, reef sharks, and a variety of tropical fish.
Island Hopping
Balicasag Island is just one of the many islands in the area that are worth exploring. Visitors can join an island-hopping tour to visit nearby islands like Virgin Island and Pamilacan Island, which offer stunning beaches and scenic views. Some island-hopping tours also include stops at popular snorkeling spots, so visitors can experience the best of both worlds.
Beach Bumming
Balicasag Island may be small, but it has a beautiful white sand beach that's perfect for lounging and soaking up the sun. Visitors can rent beach chairs and umbrellas or simply lay out a towel and relax. The beach is also a great spot for taking photos of the crystal-clear waters and the surrounding islands.
Dolphin Watching
Balicasag Island is located in the heart of the Bohol Sea, which is home to a variety of marine mammals, including dolphins and whales. Visitors can join a dolphin-watching tour to see these majestic creatures in their natural habitat. The tours usually take place early in the morning when the dolphins are most active.
Bohol Sea and Diving
The Bohol Sea is home to a large variety of premier scuba diving locations, dive charter boats, and hotels that cater to divers. Around the area of Tagbilaran and Balicasag Island there are numerous wall dives that range from 30 to 100 feet. Water temperatures are very warm and most divers use a standard 3/2 shorty wetsuit to dive the location.
Sea life is abundant and includes such attractions as clownfish, lionfish, barracuda, dolphins, huge coral formations, and other common tropical sealife.
Balicasa Island Diving
Balicasag Island is where you will find a 400 meter Marine Sanctuary of healthy corals with plenty of pelagic visitors characterized by vertical walls over deep waters with strong currents. Balicasag Island Diving in December or January can offer treats of Hammerhead Sharks and sometimes Whale Sharks.
Where to Stay on Balicasag Island

There are no hotels on Balicasag Island, but there are several cottages and homestays available for rent. These accommodations offer basic amenities like comfortable beds and shared bathrooms, and some of them also offer meals and island tours. It's recommended to book your accommodations in advance, especially during peak season, as they can fill up quickly.

Balicasag Island Dive Resort
Situated on the roundish island of Balicasag off the south western end of Panglao island in Bohol province, this dive resort offers visitors a great destination to explore the rich marine life of Bohol.
The island resort lie at the western coast of Balicasag and is managed by the Philippine Tourism Authority (PTA). PTA also offers a tour package that includes the accommodation to Balicasag and the tour to other destinations on Bohol.
To reach the island, one has to take a 45 minute boat ride from Alona Beach to the island of Balicasag.
As one approaches the Balicasag island, one will find it's white sand beach and it's crystal clear water very enticing. A few meters from the docking point on the island is the Balicasag Island Dive Resort.
BIDR has no white sand beach that fronts its property but rocky plates of corals. On low tide, one will see large mossy plates of bedrock that is covered with moss. On high tide, the sea covers these rocky shores. On the eastern side of the resort is a marine sanctuary where marine life and its coral garden is maintained and preserved for the natural ecosystem to flourish.
With coral gardens and rocky shores of the resort, this area has become a great spot for snorkeling and scuba diving which the resort mainly offers. BIDR offers diving lessons for non-divers and also facilities for licensed divers.
For non-diving visitors, the resort offers a great view of the sea and sunset while resting on one of their resting huts along the shore. Or, one may relax on any of its benches along the shore while sunbathing or simply enjoying the rejuvenating sea breeze.
Tips for Visiting Balicasag Island

Respect the Marine Sanctuary

Balicasag Island is a protected marine sanctuary, which means that visitors are not allowed to fish or collect any marine species. Make sure to follow the rules and regulations to help preserve the island's ecosystem.
Wear Sunscreen and Protective Clothing
The sun can be intense on Balicasag Island, so make sure to wear sunscreen and protective clothing to avoid getting sunburned. It's also recommended to bring a hat and sunglasses to protect your face and eyes.
Bring Cash
There are no ATMs or banks on Balicasag Island, so make sure to bring enough cash for your expenses, including meals, tours, and rentals.
Follow Responsible Tourism Practices
As with any destination, it's important to follow responsible tourism practices when visiting Balicasag Island. Make sure to dispose of your trash properly, avoid touching or disturbing the marine life, and respect the natural environment.
In conclusion, Balicasag Island is a beautiful and peaceful destination that offers a unique and unforgettable experience for visitors.