Bohol Travel Adventures
Bohol Travel Vacation Checklist for Intrepid Adventurer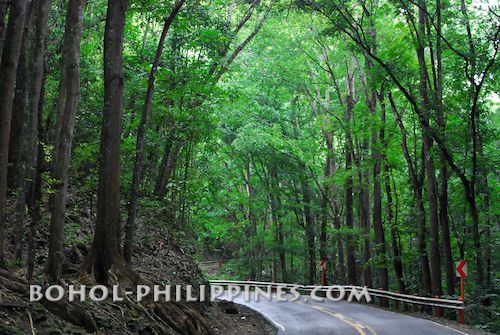 ---
Travel Bohol Scenic Nature Trails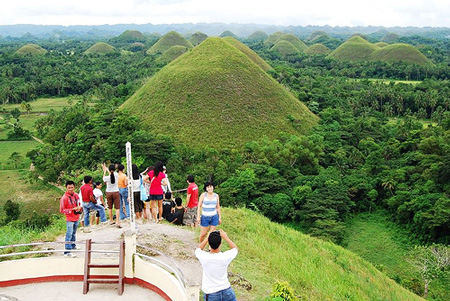 The Famous Chocolate Hills in Carmen is 55 km from Tagbilaran City and the most famous tourist attraction of Bohol. There are a thousand cone-shaped hills spreading out on a natural open plateau, looking like mystic mounds. A must for the your Bohol travel.
Get up the Sagbayan Peak 214 steps to the top where an observation deck is built and the 360 degree view there is just wonderful.
Other Bohol Nature travel activities:
---
Visit Bohol Heritage and Historical Travel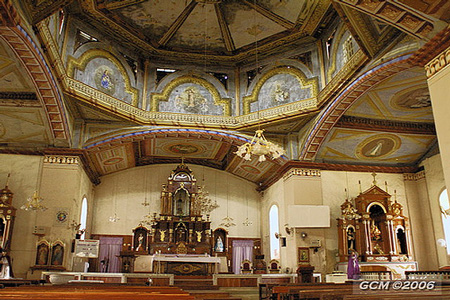 ---
Experience Bohol Ecotourism and Wildlife Travel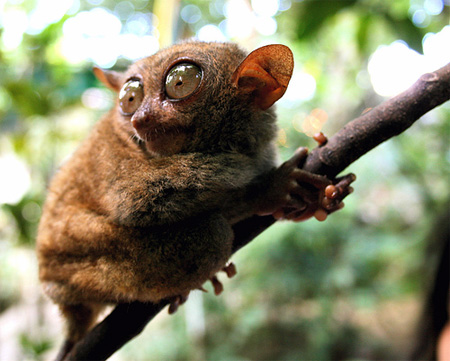 ---
Go Outdoors and Join Bohol Travel Action Activities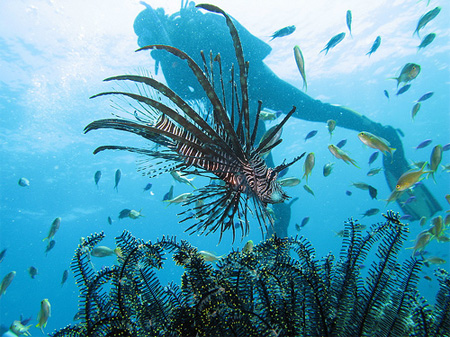 Watersurfing
Mountain Biking
Rock Climbing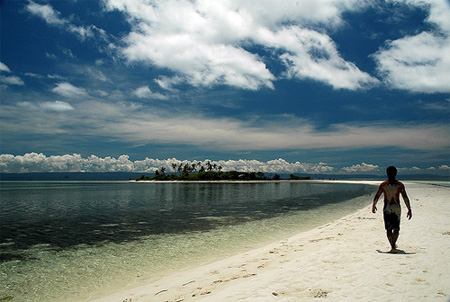 ---
Travel to Celebrate Bohol Fiestas and Festivals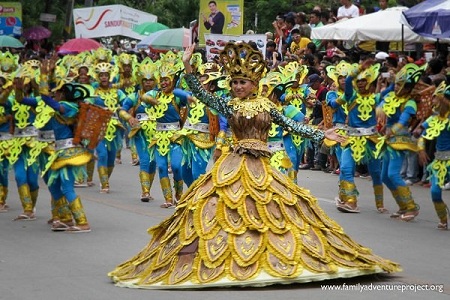 Bolibongkingking Festival
Suroy Sa Musikero
Sambat Mascara Y Regatta Festival
---
Travel and Shopping Bohol Stuff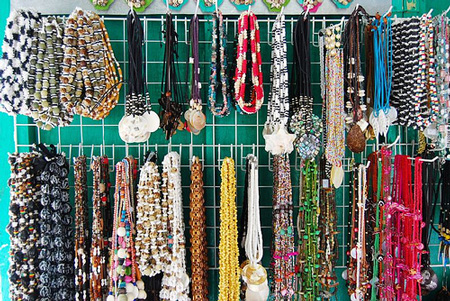 ---
Try Bohol Food and Drinks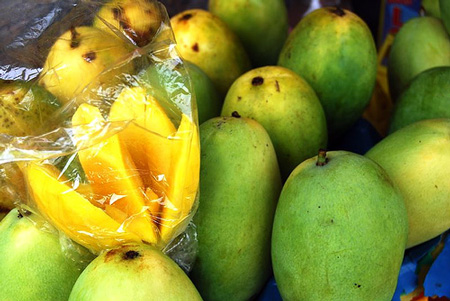 Fruits: Mango, Guyabano, Durian, Banana, Atis, etc.
Tuba - local spirit If you are intrepid enough you can try the local spirit called Tuba, an alcoholic beverage made from fermented coconut sap. It is readily available along the street stalls found all around the island. Try a Tuba session with raw marinated fish called inilaw.
Kilnilaw (sushi)
Ihaw Ihaw
Lechon Manok
Seafood
---
Lifestyle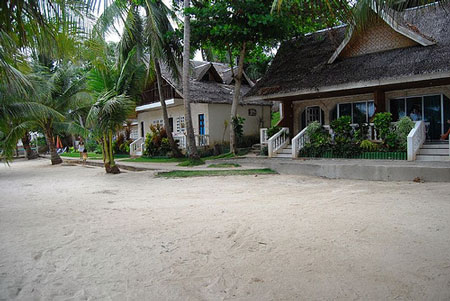 Wedding Photography
Buying Real Estate
For the lonely hearts - Visitors are known to have found a local spouse and stayed for good.
---
Bohol Travel Quick Tips
With Bohol's pristine beaches, it is wise to always bring with you your sunblock along with your snorkeling and diving gears. You'll never know when you're going to take that dip.
Arm yourself with a camera to document the breathtaking facades of old churches. If you're into underwater photography, a disposable underwater camera comes handy.
Check the weather before traveling to Bohol or the small outlaying islands. Your vacation will be in ruin if you get stranded in one of those island resorts while rain and thunder just keeps on pouring in. That is not the best way to spend a relaxing holiday in Bohol.
Exchange your currency to peso and bring as much cash since some establishments, especially the small ones, might not accept credit cards.