Capturing Paradise: Bohol Photography Tips and Tricks
Secure your Cebu Bohol ferry tickets today to start your unforgettable journey!
Bohol is a stunning province in the Philippines that offers a wide variety of photographic opportunities. From the iconic Chocolate Hills to the beautiful beaches, Bohol is a photographer's paradise. In this writeup, we will explore some of the best photography spots in Bohol and provide some tips for taking great photos.
Recommended Bohol Philippines Tours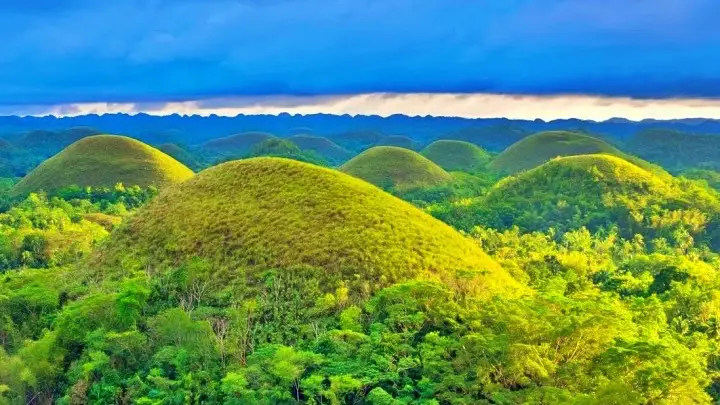 [ Bohol Sight Seeing Day Trips  - Check Out Availability ]
[ Full Day Cruise and Sailing Tours - Check out Availability ]
[ Full Day Adventure Tours - Check out Availability ]
Discover more of Bohol's natural wonders through our recommended tours. Click on the links below to embark on unforgettable adventures:
Ready to explore the beautiful islands of Cebu and Bohol? Secure your ferry tickets today through 12go and start your unforgettable journey!
Chocolate Hills
The Chocolate Hills are one of the most iconic landmarks in the Philippines and a must-visit spot for any photographer. The hills are a geological formation of over 1,200 cone-shaped hills that turn brown during the dry season, giving them the appearance of chocolate mounds. The best time to photograph the Chocolate Hills is during sunrise or sunset, when the light is softer and the colors are more vibrant.
Tarsier Sanctuary
The tarsier is a small, nocturnal primate that is endemic to the Philippines. The Tarsier Sanctuary in Bohol is home to a number of these adorable creatures, and it is a great spot for wildlife photography. The sanctuary is open from 8:00 am to 4:00 pm, and visitors are allowed to take photos as long as they do not use flash. It's important to be quiet and respectful to the tarsiers to avoid disturbing them.
Loboc River
The Loboc River is a popular tourist destination in Bohol, known for its scenic boat cruises and floating restaurants. The river is lined with lush greenery and offers stunning views of the surrounding countryside. It's a great spot for landscape and nature photography, and the boat cruise offers a unique perspective of the river and its surroundings.
Alona Beach
Alona Beach is a popular tourist destination in Panglao Island, known for its white sand beach and crystal-clear waters. It's a great spot for beach photography, with plenty of opportunities for capturing the sunrise, sunset, and beautiful ocean views. There are also plenty of water sports activities available, such as snorkeling and scuba diving, which offer unique photo opportunities.
Baclayon Church
The Baclayon Church is one of the oldest churches in the Philippines, dating back to the 16th century. The church is a popular destination for history and architecture enthusiasts, and it's a great spot for architectural photography. The church's intricate stone carvings and stained glass windows offer plenty of photo opportunities.
Hinagdanan Cave
Hinagdanan Cave is a natural limestone cave located on Panglao Island. The cave is famous for its natural skylight that illuminates the crystal-clear waters inside. The cave is a unique spot for photography, offering a surreal and otherworldly atmosphere. Bring a tripod and experiment with long exposures to capture the movement of the water.
Anda Beach
Anda Beach is a lesser-known destination in Bohol, located on the eastern coast of the island. The beach is known for its powdery white sand and crystal-clear waters, and it's a great spot for beach photography. The beach is usually less crowded than other popular beaches, making it a great spot for taking peaceful and serene photos.
Sipatan Twin Hanging Bridges
The Sipatan Twin Hanging Bridges are two bamboo bridges that cross over the Sipatan River. The bridges offer a unique perspective of the surrounding countryside and are a great spot for landscape photography. Visit during the early morning or late afternoon to capture the soft, warm light.
Bilar Man-made Forest
The Bilar Man-made Forest is a 2-kilometer stretch of mahogany trees that were planted in the 1960s. The forest offers a stunning backdrop for photography, with its tall and straight trees creating a unique and dramatic atmosphere. The best time to visit is during the early morning when the light is soft and the mist is still lingering among the trees.
Camugao Falls
Camugao Falls is a beautiful waterfall located in the town of Balilihan. The falls are surrounded by lush greenery and offer a serene and peaceful atmosphere. The falls are a great spot for landscape photography, and the surrounding nature offers plenty of opportunities for wildlife photography as well.
Bohol is a destination that truly offers endless photographic opportunities. By exploring these locations and using these tips, you can capture stunning photos that truly capture the beauty of this amazing province. Remember to always respect the local culture and environment and be mindful of your surroundings. Bohol is a destination that truly offers something for every type of photographer, and it's definitely worth a visit for any photography enthusiast.