Anda Beach
Secure your Cebu Bohol ferry tickets today to start your unforgettable journey!
Bohol's Boracay
Anda Beach, with its long stretch of powdery white sand beach fringe with coconut palm trees, crystal clear blue waters, and a seabed of powdery white sand with no rock formations or marine flora whatsoever for miles on end, can even surpass that of Boracay's White Beach.
Recommended Bohol Philippines Tours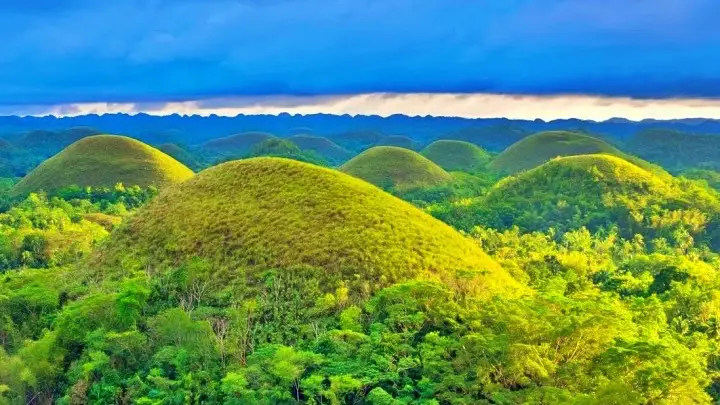 [ Bohol Sight Seeing Day Trips  - Check Out Availability ]
[ Full Day Cruise and Sailing Tours - Check out Availability ]
[ Full Day Adventure Tours - Check out Availability ]
Discover more of Bohol's natural wonders through our recommended tours. Click on the links below to embark on unforgettable adventures:
Ready to explore the beautiful islands of Cebu and Bohol? Secure your ferry tickets today through 12go and start your unforgettable journey!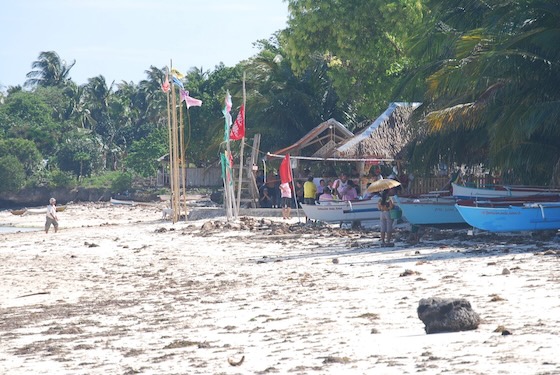 Yes, the sand there is very white and fine that when you hold a handful up, the wind easily blows it away. Walking on it feels like you are walking on a carpet! It feels so soft beneath your feet and between your toes. You cannot even find corals or shells such as what you will find at White Beach in Panglao.
Like the Chocolate Hills, Bohol's greatest wonder, Anda Beach also is blessed and a wonder in itself. How come that a long stretch of pure white powdery sand is gathered in one place? It seems the Gods sifted the sand and only allowed the powder to settle in this heavenly place.
And do you know what? The place is very clean! Although a long stretch is a public domain with some portions privately owned, you will not find any trash thrown around. You will only find seaweeds that are washed ashore, and I don't know how that came about when there are no seaweeds under the waters.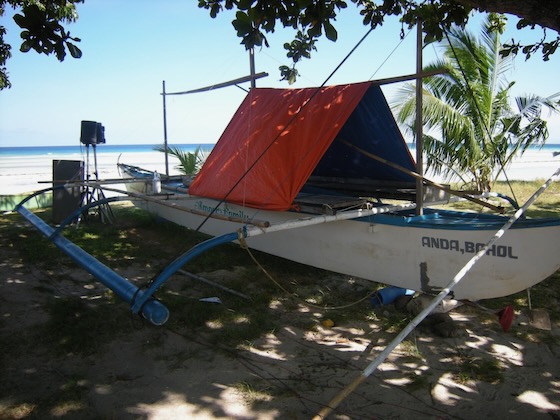 Anda also is a peaceful municipality. Their market is not crowded even on a Sunday. Peace and tranquility abounds specially on the beach area. Hope the municipality of Anda maintains this atmosphere and preserves the grandeur of the place. No crowds. No noise. No trash. No "grand" buildings along the shore. Truly a tropical paradise!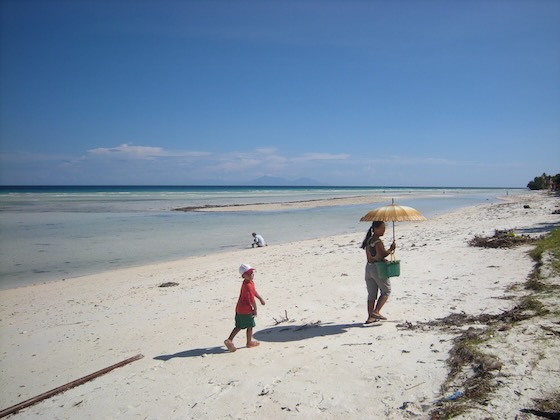 This particular stretch of paradise is located in the Poblacion of Anda. The church and municipal buildings are situated a bit inland and an open space of land, (or is it the plaza?) leads to the public beach. The area looks so orderly. No shanties whatsoever nor thatched huts to obstruct the view. You will only see tall swinging coconut palm trees along the seashore.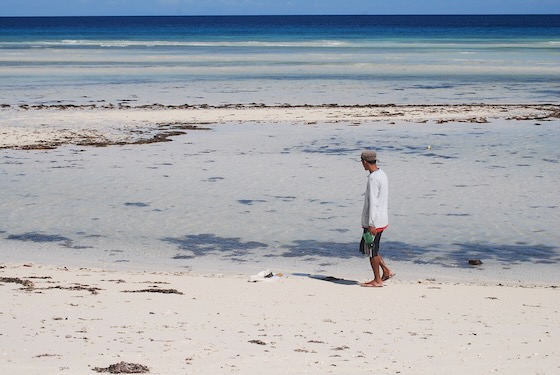 Far away, on your left hand side when facing the sea, you will see the end of the mountain range of Anda, a dark green stretch protecting the cove where the Anda Beach is located. On a clear and sunny day, the silhouette of the island of Camiguin can be seen. On the right side is a stretch of white sand beach then cliffs.
A few minutes walk along the shore, towards your right-hand side, you will find a privately owned beach resort where you can avail of facilities such as open-thatched cottages, a covered yet open-sided pavilion for bigger functions, and a canteen for sundry items, drinks, candies, etc.
The resort has a videoke system, where one has to drop a five peso coin in order for the machine to play your chosen song. Beach volleyball paraphernalia is also available.