Things to Do in Bohol Outdoors
Exciting Things to Do in Bohol's Natural Wonderland Outdoors
Secure your Cebu Bohol ferry tickets today to start your unforgettable journey!
Things to Do in Bohol: Unleash your inner adventurer with our ultimate guide to outdoor activities and sports.
Welcome to Bohol, a paradise for outdoor enthusiasts! If you're seeking thrilling adventures and exciting sports activities, you've come to the right place. Nestled in the heart of the Philippines, Bohol offers a wide array of outdoor experiences that will ignite your sense of adventure and leave you with unforgettable memories.
Bohol is renowned for its stunning natural beauty, from crystal-clear waters teeming with marine life to lush mountains and captivating landscapes. It's a playground for those who love to dive, hike, ride horses, and surf. Whether you're a seasoned adventurer or a curious beginner, there are activities suited to every skill level.
Exciting Things to Do in Bohol
Dive into the depths of Bohol's underwater wonders, where vibrant coral reefs and diverse marine species await. Explore fascinating dive sites and discover a world beneath the waves that will leave you in awe. If hiking is more your style, embark on scenic trails that wind through lush forests, offering breathtaking views of the surrounding scenery.
For those who crave the exhilaration of horseback riding, saddle up and venture through Bohol's picturesque countryside. Feel the rhythm of your mount as you meander through quaint villages, rice fields, and verdant landscapes. And if you're a thrill-seeker, catch some waves while surfing along the stunning coastlines, where the perfect breaks await.
Recommended Bohol Philippines Tours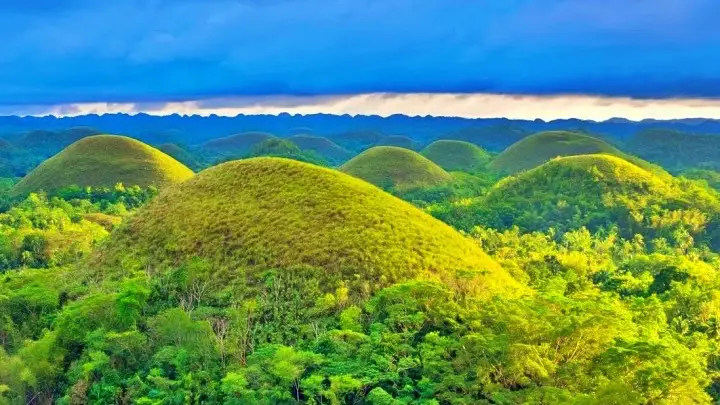 [ Bohol Sight Seeing Day Trips  - Check Out Availability ]
[ Full Day Cruise and Sailing Tours - Check out Availability ]
[ Full Day Adventure Tours - Check out Availability ]
Discover more of Bohol's natural wonders through our recommended tours. Click on the links below to embark on unforgettable adventures:
Ready to explore the beautiful islands of Cebu and Bohol? Secure your ferry tickets today through 12go and start your unforgettable journey!
Things to Do in Bohol for All Outdoor Enthusiasts
Bohol truly caters to all outdoor enthusiasts. Whether you prefer adrenaline-pumping activities or tranquil nature explorations, you'll find an abundance of options. Immerse yourself in the wild side of Bohol as you embark on unforgettable adventures in this captivating destination.
So pack your gear, bring your sense of adventure, and get ready to experience the best of outdoor activities in Bohol. From diving and hiking to horseback riding and surfing, this is your ultimate guide to discovering the wild and exhilarating side of Bohol. Let the excitement begin!
Things to Do in Bohol: Water-based Activities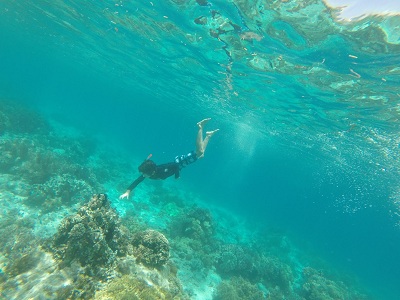 Bohol has several nearby islands that can be explored, including Panglao Island, Balicasag Island, and Pamilacan Island, offering white sand beaches, crystal-clear waters, and abundant marine life.

If you're a fan of snorkeling, then a visit to Balicasag Island Marine Sanctuary should be on your list of things to do in Bohol. This island is located southwest of Panglao Island and is known for its crystal clear waters and diverse marine life.
There are plenty of tour operators that offer snorkeling trips to the island, which usually includes equipment rental and boat transfers. Once at the sanctuary, you'll be amazed by the colorful corals, sea turtles, and various fish species that abound in the waters.
It's like swimming in an aquarium! Don't forget to bring an underwater camera or rent one from your tour operator so you can capture these amazing sights.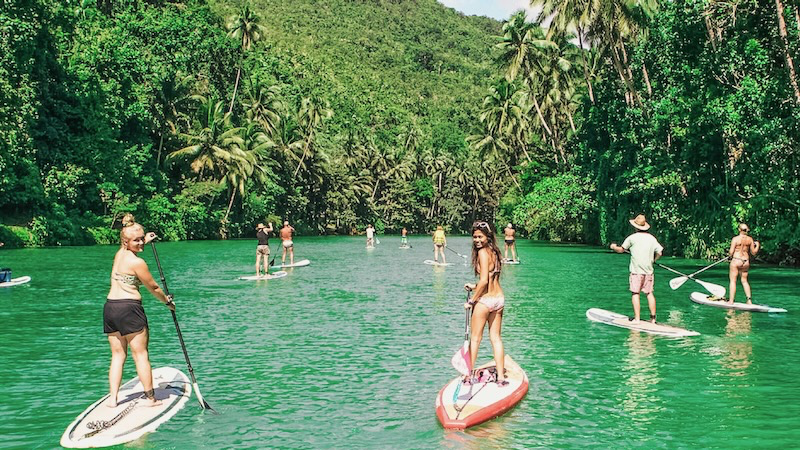 If snorkeling isn't quite your thing, why not try paddleboarding? Paddleboarding has become a popular water sport in recent years because it's easy to learn and provides a great workout.
And what better place to try it than in Loboc River? Loboc River is about 15 kilometers east of Tagbilaran City and offers calm waters perfect for paddleboarding.
You can either rent a board from one of the operators along the river or join a guided tour that includes equipment rental and transport. While paddling down the river, you'll be surrounded by lush greenery and limestone cliffs.
It's also common to see locals fishing or washing their clothes along the riverbanks. So not only is it a fun activity but also an opportunity to immerse yourself in local culture.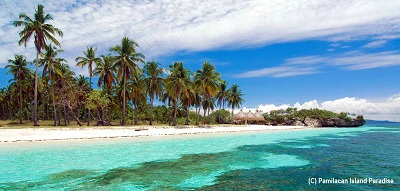 Another unique experience that Bohol offers is dolphin watching at Pamilacan Island. Located just off the coast of Baclayon town, this small island is known for its resident pod of spinner dolphins.
There are many tour operators that offer dolphin watching tours, which usually starts early in the morning. You'll board a boat and head out to sea where you can spot these majestic creatures leaping and spinning in the water.
It's truly a sight to behold! Aside from dolphins, you may also see other sea creatures like whales, turtles, and manta rays during the trip.
And if you want to extend your stay at Pamilacan Island, there are homestays available where you can experience the local way of life. Bohol definitely has something for everyone when it comes to water-based activities!
Bohol's waters offer a variety of fishing opportunities, including deep-sea fishing, fly fishing, and even handline fishing with the locals.
Bohol's beaches offer a range of activities, including swimming, sunbathing, and beach volleyball, offering an opportunity to relax and enjoy the island's natural beauty.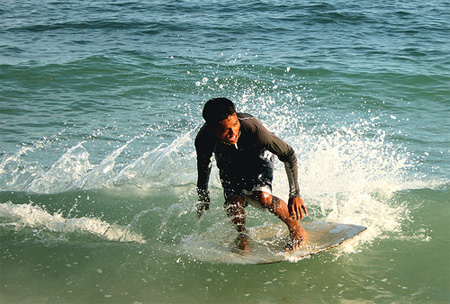 Surfing Adventures

The eastern coast of Bohol is known for its surf spots, including the popular surf spot of Canuba in Anda. Surfing lessons and rentals are available in the area.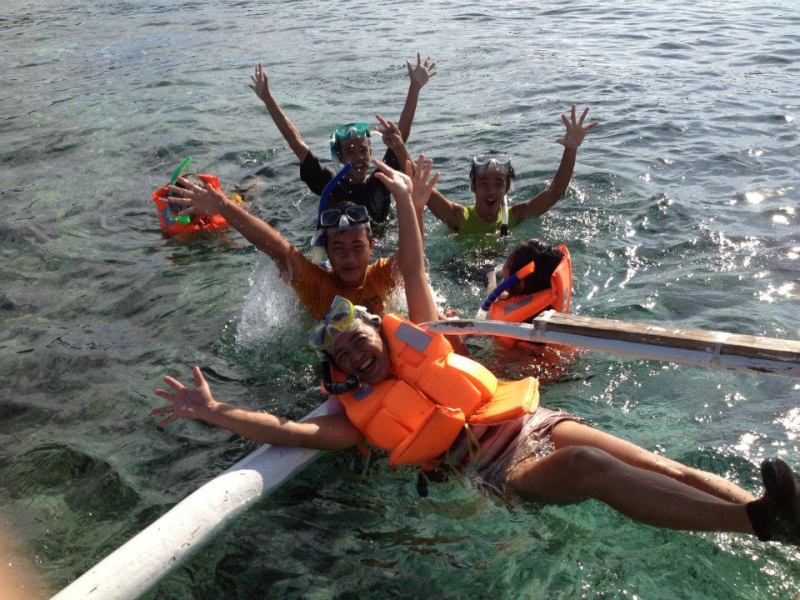 Things to Do in Bohol: Land-based Activities
For people who love a good adrenaline rush, an ATV ride through the scenic countryside of Bohol is just the ticket! You'll ride through quaint towns, rice paddies and winding country roads before arriving at Chocolate Hills Adventure Park.
Once there, you can take your ATV on a thrilling course that's sure to get your heart racing. The park offers a variety of courses with different difficulty levels to match your skill set.
But that's not all! The Chocolate Hills themselves are also worth seeing.
These geological formations are unique and awe-inspiring. When you reach the top of one of these hills, you'll get an incredible panoramic view of the surrounding landscape.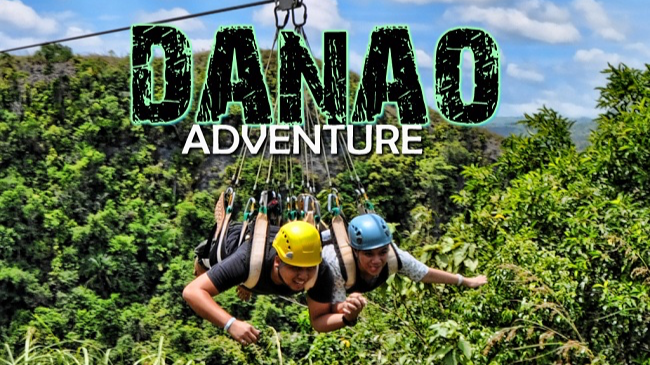 Another thrilling adventure awaits at Danao Adventure Park, where you can glide through the air on their zipline course. This park has one of the longest ziplines in Asia, spanning over 1 kilometer in length! Imagine flying over lush green forests and stunning waterfalls - it's truly a once-in-a-lifetime experience.
Aside from ziplining, they also have other activities such as rappelling and caving for those who want to push their limits even further. Don't forget to take plenty of photos for your social media!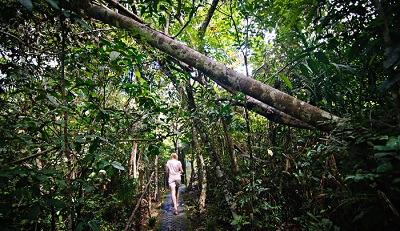 Trekking at Rajah Sikatuna National Park

Rajah Sikatuna National Park is home to some of Bohol's most beautiful natural wonders. This lush forest is perfect for trekking enthusiasts who want to explore its trails and uncover hidden waterfalls along the way.
The park has several trails with varying degrees of difficulty so whether you're an experienced hiker or just starting out, there's something for everyone here. Along the way, keep an eye out for endemic species like tarsiers, flying lemurs, and hornbills.
This is a truly unique experience that puts you in touch with nature. Bohol's land-based activities are perfect for adventure seekers who want to explore the stunning countryside of this beautiful island.
Take your pick from an ATV ride through Chocolate Hills Adventure Park, ziplining at Danao Adventure Park, or trekking at Rajah Sikatuna National Park. These activities will not only give you a thrilling experience but also allow you to appreciate the natural beauty of Bohol.
Visit to the Blood Compact Monument: A Symbol of Friendship and Unity

Bohol's Blood Compact Monument commemorates a significant event that marked the start of friendship between Spaniards and Filipinos. It was during the 16th century when Spanish explorer Miguel Lopez de Legazpi arrived in Bohol and forged an agreement with Datu Sikatuna, the chieftain of a local tribe. This event is known as the "Sandugo" or blood compact, which involves cutting both parties' wrists and drinking each other's blood as a sign of unity.
The monument depicts two men performing the Sandugo ritual, symbolizing unity, peace, and friendship. The location also offers a picturesque view of Tagbilaran Bay – perfect for taking scenic photos with friends or family.
Tour of Baclayon Church and Museum: Uncovering Bohol's Rich Cultural History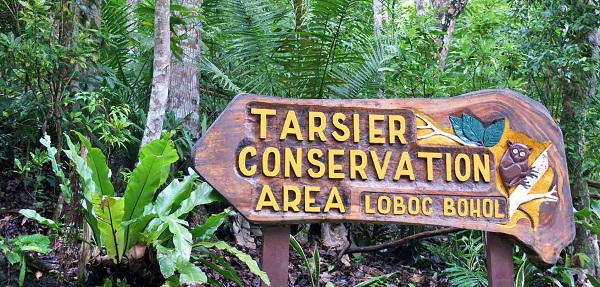 Visit to Tarsier Conservation Area: Save the World's Smallest Primate Species

The tarsier, known as the world's smallest primate species, is endemic to the Philippines and is found mainly in forests like those of Bohol's. Unfortunately, due to habitat loss and illegal hunting for the pet trade, tarsier populations are declining at an alarming rate. Fortunately, the Tarsier Conservation Area in Bohol is dedicated to protecting these unique creatures.
The conservation area aims to create awareness about these furry primates by providing visitors with educational tours that teach visitors about tarsiers— their habitats and behaviors. You'll get a chance to see them up close in their natural surroundings without disturbing them while learning how you can help save these adorable animals from extinction.
If you're into history, then visiting Baclayon Church is a must-see destination in Bohol. It is one of the oldest stone churches in the Philippines built during Spanish colonial rule in 1595. The church houses priceless artifacts such as religious statues dating back to the 16th century, rare books made from animal skin parchment called "lambanog," handwoven tapestries made by local artisans, as well as other ecclesiastical items used for worship.
The adjacent museum showcases an extensive collection covering various aspects of Philippine culture such as clothing styles worn by women during certain periods in history, traditional musical instruments used by locals for entertainment or religious ceremonies. It's truly an educational experience that will leave you feeling enriched with knowledge about Bohol's cultural heritage.
Things to Do in Bohol: Cycling Adventures
Bohol's scenic countryside and quiet roads make it an ideal destination for cycling enthusiasts. Popular cycling routes include the Loboc-Loay River Cruise and Bike Adventure and the Anda Peninsula.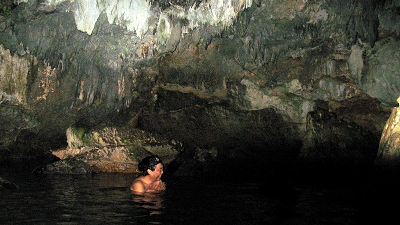 Bohol is home to several limestone caves, including the Hinagdanan Cave and Can-umantad Falls and Cave, offering stunning stalactites and stalagmites and an opportunity to take a refreshing swim in an underground pool.

Bohol is home to several limestone caves, offering a unique and thrilling adventure for visitors. One of the most popular caves is the Hinagdanan Cave, located in the town of Dauis, about 12 km from Tagbilaran City. The cave is known for its stunning stalactites and stalagmites, as well as an underground pool where visitors can take a refreshing swim.
Another popular cave is the Can-umantad Falls and Cave, located in the town of Candijay, about 90 km from Tagbilaran City. The cave is known for its natural skylight, which illuminates the underground river and waterfall. Visitors can explore the cave and take a refreshing dip in the waterfall pool.
Things to Do in Bohol: River cruising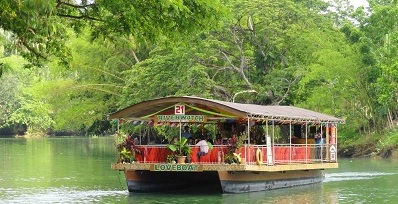 Bohol's rivers offer scenic cruises, including the Loboc River Cruise and the Abatan River Firefly Watching Cruise, offering an opportunity to observe the local flora and fauna.
Things to Do in Bohol:Wildlife encounters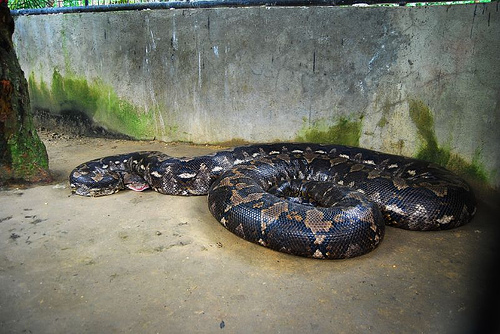 Bohol has several wildlife sanctuaries, including the Tarsier Conservation Area and the Philippine Tarsier and Wildlife Sanctuary, offering an opportunity to observe and learn about these fascinating creatures in their natural habitat.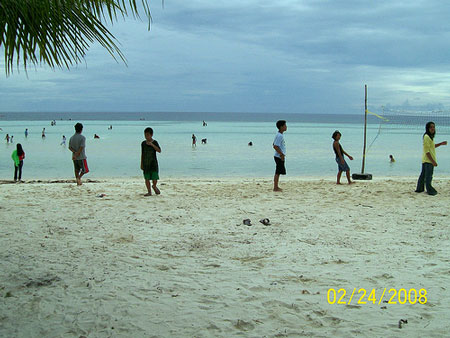 Learn About Bohol's Rich Culture While Having Fun

Bohol may be known more for its stunning beaches and adventure activities; its cultural heritage is also a significant aspect that deserves attention. From visiting historical sites like Baclayon Church and Museum, taking a stroll through scenic streets or villages that offer insight into Filipino culture & customs or saving endangered species like tarsiers—there's so much you can do for your next Bohol adventure!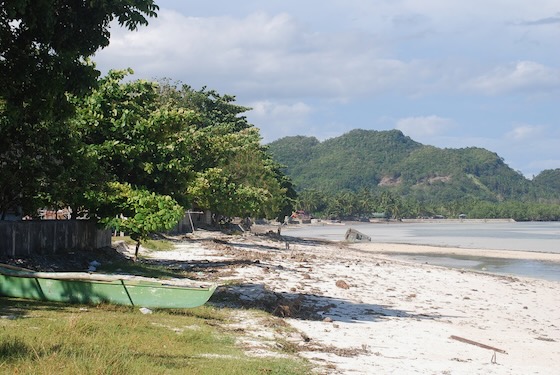 Things to Do in Bohol:Rock climbing 

The limestone cliffs of Anda offer a unique rock climbing experience, with several routes available for climbers of all levels.

Things to Do in Bohol:Horseback riding 
Several farms and ranches in Bohol offer horseback riding tours, offering an opportunity to explore the countryside and the beach in a unique way.

Yoga and wellness

Bohol is a destination for wellness and relaxation, with several retreat centers and resorts offering yoga classes, spa treatments, and other wellness activities.

Eco-tourism Adventures

Bohol is committed to sustainable tourism, with several eco-tourism initiatives, including the Bohol Environment Management Office's river clean-up programs, mangrove planting, and waste segregation campaigns.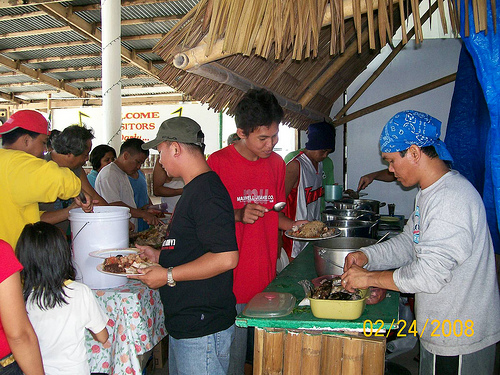 Things to Do in Bohol: Culinary Experiences
Lunch Buffet on a Floating Restaurant Along Loboc River

If you are looking for a unique way to enjoy lunch while taking in the scenic beauty of Bohol, then you won't want to miss the opportunity to dine on a floating restaurant along Loboc River. The experience begins with a short cruise down the river before arriving at the restaurant.
Once there, you will be treated to an all-you-can-eat buffet that includes local delicacies and international cuisine. Some of the must-try dishes include adobo, lechon kawali, and fresh fish cooked in coconut milk.
As you enjoy your meal, don't forget to take in the stunning views of the lush greenery surrounding you as well as watch locals performing traditional dances and songs. Overall, dining at a floating restaurant along Loboc River is an unforgettable experience that perfectly combines great food with breathtaking scenery.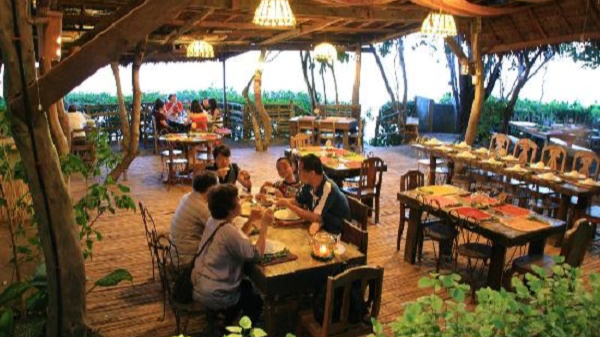 Sampling of Local Delicacies at Bohol Bee Farm

Bohol Bee Farm is much more than just a place where bees are kept. This eco-friendly farm offers visitors an array of activities such as garden tours, honey tastings, and even spa treatments using all-natural products made from honey.
However, one experience that should not be missed is sampling their local delicacies. The farm's restaurant serves up delicious meals made from organic produce grown right on their property.
Some must-try dishes include their signature pesto pasta made with malunggay leaves instead of basil and their homemade ice cream featuring flavors like avocado and spicy ginger. Additionally, they have a small store where visitors can buy jars of honey or other locally produced items such as peanut butter or chili sauce.
Sampling these products makes for great souvenirs or gifts for loved ones back home. Overall, visiting Bohol Bee Farm is a culinary adventure that not only satisfies your taste buds but also supports eco-tourism and sustainability efforts.
Things to Do in Bohol: Nightlife

Bohol offers a vibrant nightlife scene, with several bars and clubs in Tagbilaran City and the beach towns of Panglao Island, offering an opportunity to dance and socialize with locals and other travelers.

Accommodation Options for Adventurers
After a long day of exploring the beautiful island of Bohol, adventurers need a comfortable place to rest and recharge. Luckily, there are many accommodation options on the island that cater specifically to those who love adventure and the outdoors. From camping to private villa stays, there is something for everyone.
Camping at Anda Beach or Panglao Island Nature Resort

If you truly want to immerse yourself in nature during your stay in Bohol, then camping may be just what you need. Anda Beach and Panglao Island Nature Resort both offer camping options that allow you to sleep under the stars while listening to the soothing sound of waves crashing on shore. Anda Beach offers a beachfront campsite with access to clean restrooms and shower facilities.
You can rent tents from local vendors or bring your own gear. The campsite is located near several beach resorts where you can grab a bite to eat or enjoy some drinks with fellow adventurers.
Panglao Island Nature Resort also offers camping options surrounded by lush greenery and stunning views of the ocean. Here, you can wake up early and catch the sunrise before heading out for another day of adventure.
Villa Stays with Private Pools at Amorita Resort or Eskaya Beach Resort

If camping isn't your thing, but you still want an authentic outdoor experience while staying in luxury accommodations, then consider booking a private villa stay with a pool at Amorita Resort or Eskaya Beach Resort. Amorita Resort offers villas nestled among tropical gardens with breathtaking views of Bohol Sea and Alona Beach.
Each villa comes equipped with its own private pool where guests can relax after a long day of exploring. Eskaya Beach Resort takes luxury villa stays to another level by offering guests their own private infinity pool overlooking the sea.
The villas are designed with local materials like bamboo and thatched roofs to create a truly unique and authentic island experience. Both resorts also offer a range of outdoor activities, including kayaking, stand-up paddleboarding, and snorkeling, so you can enjoy the best of both worlds: adventure and luxury.
The Perfect Island Getaway for Adventurers

Things to Do: Bohol truly is a paradise for adventure seekers. With an abundance of outdoor activities and accommodation options to suit every taste, there's no reason not to visit this stunning island in the Philippines. Whether you choose to camp on the beach or indulge in a private villa stay with a pool, Bohol Adventure and Outdoor Activities will leave you feeling refreshed and invigorated.
So what are you waiting for? Book your trip now to experience the ultimate island getaway!
Why Bohol is the Perfect Destination for Adventure Seekers
Bohol is a true paradise for adventure seekers. The variety of activities available in this stunning Philippine island ensure that there is always something to do, whether you are an adrenaline junkie or a nature lover. From swimming with whale sharks and dolphins to trekking through lush forests and trying your hand at extreme zip-lining, Bohol has it all.
But it's not just about the activities - Bohol also offers a rich cultural experience. You can visit historic churches and landmarks, learn about local traditions and customs, and indulge in delicious local cuisine.
And what better way to end a day of adventure than by relaxing in your own private villa with a refreshing drink by the pool? What makes Bohol stand out from other destinations for adventure enthusiasts is its unique combination of natural beauty, rich history, and world-class facilities.
Whether you're looking for an extreme outdoor challenge or simply want to reconnect with nature, there's no doubt that Bohol will leave you feeling energized and inspired. So if you're ready for an unforgettable adventure, pack your bags and head to Bohol.
Things to Do in Bohol: With endless opportunities to explore this tropical paradise both on land and in the water, there's no better place to experience the thrill of adventure while immersing yourself in local culture. Come visit us soon!