Bohol Diving: explore some of the best Philippines dive sites
Secure your Cebu Bohol ferry tickets today to start your unforgettable journey!
Welcome to the stunning Bohol's diving paradise nestled in the heart of the Visayas region in the Philippines.
With its breathtaking marine biodiversity, vibrant coral reefs, and thrilling underwater landscapes, Bohol offers an unforgettable scuba diving experience.
Whether you're a beginner or an experienced diver, the diving spots in Bohol will captivate you with their rich marine life and awe-inspiring underwater scenery.
Get ready to embark on a remarkable Bohol Diving adventure as we explore some of the best dive sites in Bohol.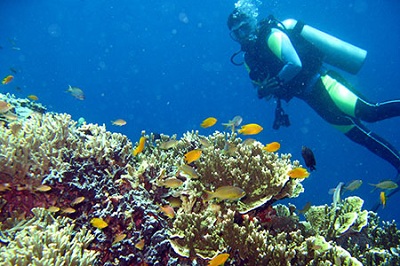 The waters off Pamilacan Island teem with schools of tuna, snappers, groupers, mackerel and surgeonfish. Dolphins and pilot whales can also be viewed from the distance.
Bohol is the tenth largest Island in the whole Philippine archipelago and lies at the very heart of Visayas. Along its coastline are several Islets such as Panglao, Cabilao, Jao, Balicasag, Mahanay, and Lapinin which all offer Bohol diving excellent marine life.
The Danajon Bank or Double Barrier Reef, located off northern Bohol Island, is the only double barrier reef in the Philippines and is 1 of only 3 such sites in the Indo-Pacific. The reef is spread across almost 130 kms and consists of 3 large reefs.
Recommended Bohol Philippines Tours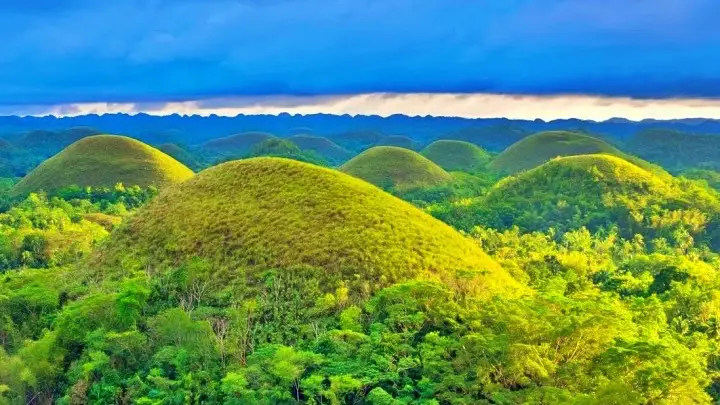 [ Bohol Sight Seeing Day Trips  - Check Out Availability ]
[ Full Day Cruise and Sailing Tours - Check out Availability ]
[ Full Day Adventure Tours - Check out Availability ]
Discover more of Bohol's natural wonders through our recommended tours. Click on the links below to embark on unforgettable adventures:
Ready to explore the beautiful islands of Cebu and Bohol? Secure your ferry tickets today through 12go and start your unforgettable journey!
---
Located off the southwestern tip of Bohol, Balicasag Island is renowned as one of the finest Bohol diving spots in the country. As you scuba dive into the crystal-clear waters surrounding the island, you'll be greeted by a spectacular marine sanctuary brimming with diverse corals and pelagic species. The vertical coral walls that plunge into the deep waters are adorned with colorful corals and teeming with marine life.
Scuba diving Balicasag's cascading coral walls is an exhilarating experience, offering encounters with schools of vibrant fish, including jacks, mackerel, and barracudas.
Keep your eyes peeled for the majestic whale sharks and hammerhead sharks that occasionally grace the area during December and January.
With its impressive underwater landscapes and abundant marine biodiversity, Balicasag Island is a must-visit destination for any Bohol diving enthusiast.
Recommended Dive Sites in Balicasag Island:
---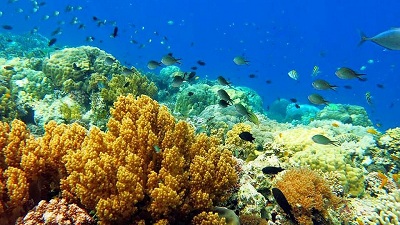 Panglao Island Scuba Diving
Located near the southwestern tip of Bohol, Panglao Island boasts a rich and diverse marine ecosystem, making it a paradise for Bohol diving enthusiasts.
The island's coral reefs are home to a wide variety of marine species, including hard and soft corals, sea turtles, and colorful reef fish.
The underwater topography of Panglao Island offers a mix of shallow reef platforms, steep walls, and caves, creating a captivating playground for divers.
The popular Alona Beach serves as a convenient base for exploring the numerous dive sites around the island.
Recommended Scuba Diving Sites in Panglao Island:

---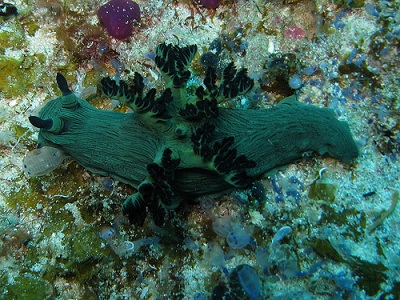 Situated across the Bohol Strait from Pangangan Island, Cabilao Island offers some of the best diving experiences in the Philippines.
This small island is a haven for divers seeking encounters with hammerhead sharks in the deeper waters off its northwest point.
The underwater landscapes of Cabilao Island feature vibrant coral gardens, steep walls, and thrilling drop-offs.
As you explore the depths, keep an eye out for a variety of marine life, including colorful reef fish, sea turtles, and fascinating critters.
Recommended Scuba Diving Sites in Cabilao Island:

Lighthouse Point: Begin your Cabilao diving adventure at Lighthouse Point, situated in front of the island's lighthouse. This site offers a stunning combination of coral gardens, steep walls, and strong currents, making it an ideal spot for encountering hammerhead sharks and other pelagic species.
Cambaquiz Point: Explore the mesmerizing Cambaquiz Point, known for its impressive coral formations and diverse marine life. Keep an eye out for colorful nudibranchs, frogfish, and schools of tropical fish as you navigate through the reef.
Gorgonian Wall: Dive along the Gorgonian Wall and be captivated by the stunning gorgonian sea fans that adorn the vertical walls. This site is teeming with marine biodiversity, including vibrant reef fish, eels, and crustaceans.
Pamilacan Island Scuba Diving
Located on the eastern side of Panglao Island, Pamilacan Island offers exhilarating diving opportunities, particularly for drift diving enthusiasts.
The island's strong currents create a thrilling underwater adventure as you glide along the gradual slope of white sand and encounter isolated corals.
Pamilacan Island is famous for its population of large Napoleon wrasse and other pelagic species. Dive into the depths and witness the vibrant marine life that thrives in this area.
Jagna, a municipality on the southeastern coast of Bohol, boasts an untouched underwater world filled with colorful corals and diverse fish species. The shoreline of Jagna offers excellent diving opportunities, allowing you to explore the vibrant coral reefs and encounter a variety of marine life. Immerse yourself in the tranquility of these underwater landscapes and witness the natural beauty that has remained undisturbed for centuries.
For a truly unique diving experience, venture off the northern coast of Bohol to discover the Danajon Bank, the only double barrier reef in the Philippines and one of just three in the Indo-Pacific.
Extending across almost 130 kilometers, this underwater marvel consists of three large reefs. Prepare to be amazed by the abundance of marine life that calls this ecosystem home, from vibrant coral gardens to schools of colorful reef fish.
Dive into the crystal-clear waters and explore the diverse underwater landscapes, including drop-offs, coral walls, and extensive reef systems.
Bohol is a haven for scuba diving enthusiasts, with its remarkable dive sites and stunning marine biodiversity.
From Balicasag Island's cascading coral walls to Panglao Island's vibrant coral gardens and the unique Danajon Bank, each dive site offers its own enchanting experience.
Explore the depths of Bohol's waters, and let the underwater world captivate your senses with its beauty and awe-inspiring marine life.
Whether you're a beginner or a seasoned diver, Bohol's scuba diving scene promises unforgettable adventures and memories that will last a lifetime.