Napaling Dive
Secure your Cebu Bohol ferry tickets today to start your unforgettable journey!
Napaling Dive is located at Tangnan, Panglao Island, Bohol, Philippines with a rating of 2/5 and distance of 21 km from Belleview Rock Resort. It is approximately 55 min away by pump boat (outrigger boat). GPS coordinates is N 09º37.041- E 123º46.265.
The dive site consists of a steeply sloping wall where one can see black corals and many feather stars. It is a good spot for snorkelling. It is an easy dive site for PADI Open Water Divers or Higher. Visibility (+): 12-20m; Depth: 3-40m; Current: 0-2. The dive is most interesting at 8-12m and not so below 30m. The area is a bit affected by dynamite fishing.
Click for FREE information and compare prices of Bohol Island hotels and beach resorts
One can either take a Jeepney or car to get to the dive site, in case of rough waters on Alona Beach. In a land dive, be careful with entry, it can be shallow. With full equipment, one has to walk carefully down the cliff for it can be slippery. Entry and exit points are the same. Start the dive with the wall on the left shoulder, going south-west.
The spot is great for shallow-water photography. Aside from the corals, one will have a good chance of seeing young Barracudas, and Banner fish.
Recommended Bohol Philippines Tours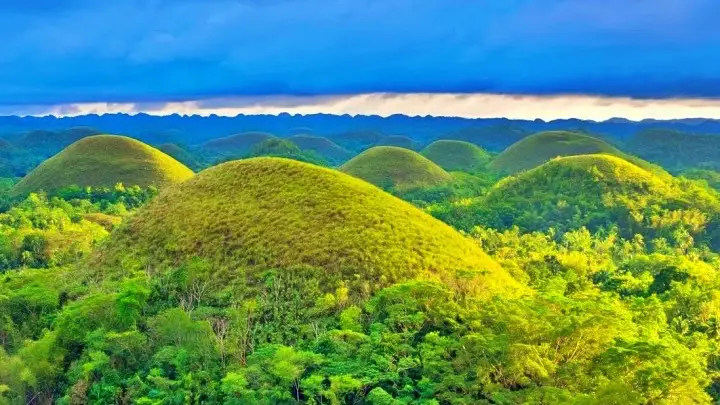 [ Bohol Sight Seeing Day Trips  - Check Out Availability ]
[ Full Day Cruise and Sailing Tours - Check out Availability ]
[ Full Day Adventure Tours - Check out Availability ]
Discover more of Bohol's natural wonders through our recommended tours. Click on the links below to embark on unforgettable adventures:
Ready to explore the beautiful islands of Cebu and Bohol? Secure your ferry tickets today through 12go and start your unforgettable journey!
Top of Napaling Dive Site

Panglao
Napaling Dive; Doljo Point; Pungtud Wall; Danao/Habagat Wreck Dive Site; Danao/Garden Eels Dive Site; Tawala/House Reef Dive Site; Bolod/BBC Dive Site; Danao/Crystal Sanctuary; Tangnan/Momo Beach Dive Site; Doljo/House Reef; Kalipayan Dive Site; Arco Point (The Hole in the wall); Cervera Shoal (Spaghetti Shoal);

Balicasag Island
Rico's Wall; Rudy's Rock; Black Forest; Cathedral Dive Site; Divers Heaven Dive Site

Pamilacan Island
Pamilacan Island-Northwest Side

Cabilao Island
Cabilao Diving

Danajon Bank or Double Barrier Reef
Danajon Bank