Cervera Shoal or Snake Island Dive Site
Secure your Cebu Bohol ferry tickets today to start your unforgettable journey!
The Cervera Shoal or Snake Island Dive Site is located at Libaong, Panglao Island, Bohol, Philippines. It is 10-1/2km from Belleview Rock Resort which is approximately 30 min. away by pump boat or outrigger boat.
With a rating of 2/5, the site has GPS coordinates N.09º29.371-E.123º50.756 Baring from Alona Beach 130º and from Pamilacan 270º. There are no landmarks and is a GPS target dive. This shoal dive is not for snorkeling.
The dive site is for PADI Advance Divers or higher, with a visibility (+): 15-25M and a depth of 9-30m. Current is 1-3. The dive is most interesting at 10-15m and not so much below 20m. The area is affected by dynamite fishing but is slowly recovering. This site is often the second dive in combination with Pamilacan Island.
Start the dive with the slope on the right shoulder. This is often a strong drift dive. Monitor your NDL. Average depth is deeper than normal. The shoal is underwater with the top at 8m that means that one has to make a safety stop in free water and make use of a marker buoy to drift at 5m, 3 min. for your safety stop.
One will encounter many Black/White-Banded Sea Snakes (Luticauda colubrina), Moray's like the White-eyed (Siderea thyrsoidea), Starry Moray eel (Echidna Nebolosa), Nudibranches, and the small reef fish. There are some corals and Bucket sponges. The top is teeming with sea urchins so be careful with your buoyancy.
Top of Cervera Shoal
Recommended Bohol Philippines Tours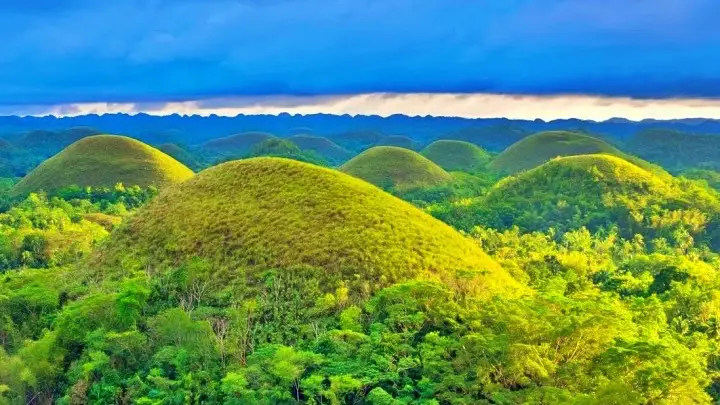 [ Bohol Sight Seeing Day Trips  - Check Out Availability ]
[ Full Day Cruise and Sailing Tours - Check out Availability ]
[ Full Day Adventure Tours - Check out Availability ]
Discover more of Bohol's natural wonders through our recommended tours. Click on the links below to embark on unforgettable adventures:
Ready to explore the beautiful islands of Cebu and Bohol? Secure your ferry tickets today through 12go and start your unforgettable journey!

Panglao
Napaling Dive; Doljo Point; Pungtud Wall; Danao/Habagat Wreck Dive Site; Danao/Garden Eels Dive Site; Tawala/House Reef Dive Site; Bolod/BBC Dive Site; Danao/Crystal Sanctuary; Tangnan/Momo Beach Dive Site; Doljo/House Reef; Kalipayan Dive Site; Arco Point (The Hole in the wall); Cervera Shoal (Spaghetti Shoal);

Balicasag Island
Rico's Wall; Rudy's Rock; Black Forest; Cathedral Dive Site; Divers Heaven Dive Site

Pamilacan Island
Pamilacan Island-Northwest Side

Cabilao Island
Cabilao Diving

Danajon Bank or Double Barrier Reef
Danajon Bank