Danajon Bank
The Danajon Bank or Double Barrier Reef, located off northern Bohol Island, is the only double barrier reef in the Philippines and is 1 of only 3 such sites in the Indo-Pacific. The reef is spread across almost 130 kms and consists of 3 large reefs.
Caubyan is the largest covering about 143 square kilometers. There are 5 smaller reefs in the northern outer region and 1 large reef, Calitubas, in the inner region. The overall area of the Danajon Bank is 272 square kilometers with an aggregate coastline of 699 kilometers including 40 islands. The Danajon Bank makes up over 1% of the total area of coral reef of the Philippines (estimated at 27,000 square kilometers).
Sixteen municipalities and 1 city include the Danajon Bank within their area of jurisdiction. This encompasses 4 provinces and 2 regions. In Region 7, 10 municipalities belong to Bohol and 2 to Cebu. In Region 8, 4 municipalities belong to Leyte and 1 city to Southern Leyte. The shoreline of these municipalities and city covers 699 kilometers. 
Ten National Integrated Protected Area System (NIPAS) sites occur within these seascapes. To date, 60 community and municipal-based marine protected areas (MPAs) have been established within the area in various stages of protection and management. The Fisheries Improved for Sustainable Harvest (FISH) Project activities focus on 4 Bohol municipalities with jurisdiction on the Danajon Bank.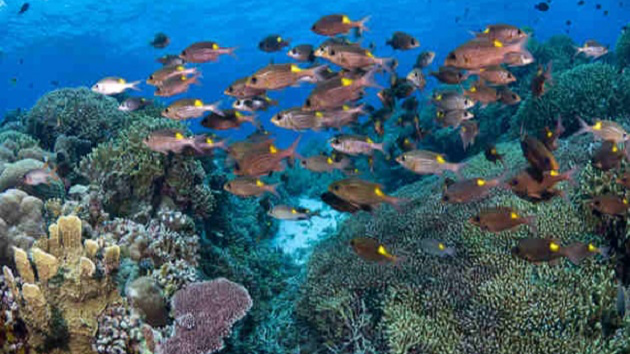 Location and Significance
Danajon Bank is one of the few documented double barrier reefs in the world and is a very rare geological formation. Located off the northwest coast of Bohol, it comprises two sets of large coral reefs that formed offshore on a submarine ridge due to a combination of favorable tidal currents and coral growth in the area. It is believed that the reefs were formed over the last 6000 years.
Danajon's double barrier reef is a larger and better-defined structure than other known double barrier reefs in the world. The outer reef lies 11 km offshore, and is composed of several units up to 23 km long each. The inner barrier is 2 km wide and separated from the littoral by an inshore channel 26 m deep at most.
The Philippines has been recently recognized as the "center of the center of marine shore fish biodiversity" in the world, with the peak of marine biodiversity occurring in the central Philippine islands. It is likely that given its location in Central Philippines, the Danajon Bank area has been historically as evolutionary source of fish and coral species in the Philippines.
Danajon Bank has a high degree of diversity in its marine flora and fauna. Its location inside an "inland" sea (the Camotes Sea) contributes to endemism within the high diversity of fish, coral and other invertebrates and algae species. The large reef structure, relatively protected from strong currents and storms encourages a wide variety of micro-habitats to flourish inside and adjacent to the reef lagoons and slopes. Its location also protects if from strong monsoon winds and heavy oceanic swells.
Overall, the Bank is a most important source for biodiversity and a large breeding area for many species of finfish, shellfish and invertebrates. It is also a critical pathway of the Asian southward bird migratory route.
Danajon Bank plays a major role in the fishing industry of the Province of Bohol. About 54% of the fishers, 44% of the non-motorized boats and 62% of the motor crafts of the entire province are found in the 9 coastal municipalities bounding the Danajon Bank. In addition, it is a critical fishing ground for fishers from Cebu, Leyte, and Southern Leyte who have for many generations relied on fishing in the area for their subsistence and livelihood.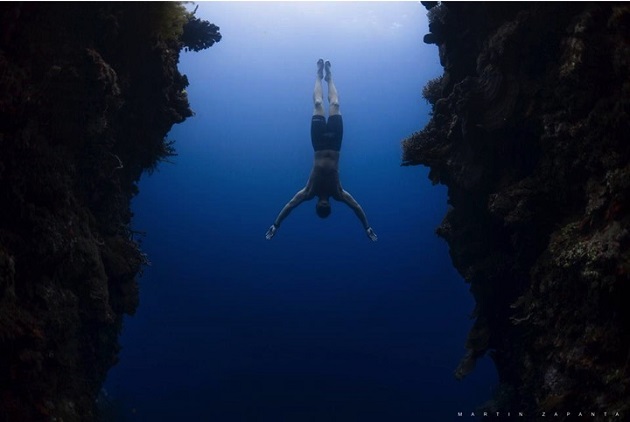 Coastal Resources: Status and Threats
(Coral Reefs, Mangroves and Seagrass)
Danajon Bank approximately 270 square kilometers of coral reefs whose productivity could be worth US$ 8 million per year if managed well. The area surrounding the double barrier reef is composed of coral reefs, mangroves, and seagrass habitats in shallow and relatively well-protected waters.
Highly productive, it is home to a vast array of commercially valuable reef fishes, shellfish, crustaceans and invertebrates such as sea cucumbers and sea urchins. Its extensive seagrass beds are nursery and feeding grounds for various species of rabbitfish (siganids) and sea horses, while its mangroves are spawning habitats for crustaceans, shrimps and various fishes.

A survey conducted in 2004 show that the area's coral diversity is high, with 211 hard coral species (205 scleractinian in 15 families and 6 non-scleractinian in 4 families) inhabiting Danajon Bank.
Danajon is rich in mangrove habitats found mostly in the coastal areas of Getafe to Calape, with significant patches along the coastline of Talibon and Bien Unido. Mangroves cover an area of 5,250 hectares and fishponds in mangrove areas cover 4,750 hectares. The Danajon area also contains one of Southeast Asia's largest human-made mangrove forests in Banacon Island with over 2,000 hectares of Rhizopora Stylosa.
Another critical fish habitat in Danajon Bank are its extensive seagrass beds that serve as feeding grounds and nursery areas for bottom-dwelling marine organisms including various species of rabbitfish, mollusks, seahorses, sea cucumbers and sea urchins. Almost all species of seagrass that occur in the Philippines are represented, although currently, fish fauna in seagrass beds are quite sparse and consisting mostly of juveniles.
Fishery Resources: Status and Threats
Given its varied habitats of coral reefs, mangroves and seagrass beds, Danajon Bank harbors various species of finfish, shellfish, crustaceans and invertebrates. These include reef fishes such as grouper (pugawo) and snapper (maya-maya) and small pelagics such as scads, roundscads and bullet tunas. Among the invertebrates that abound in the area are blue crabs, shrimps, squids and sea cucumbers. Seagrass-associated fish such as siganids or rabbitfish also inhabit the area as well as anchovies and garfish.
Danajon Bank has been subjected to extremely high fishing pressure, largely through illegal as well as destructive fishing methods. Fisheries outside of the shallow reef areas are also heavily exploited by a combination of small-scale locally based fishers and commercial fishing boats that fish illegally inside municipal waters.
Past and Current Management Interventions
A variety of management efforts have been initiated in the past and a few are ongoing in the Danajon Bank area. NGOs/donor supported projects worked with selected municipalities and resulted in coastal resource management initiatives such as activation of Pos, resource assessment activities, development of CRM plans, formulation of comprehensive fishery ordinances, the establishment of marine protected areas/marine sanctuaries, coastal law enforcement, activation of Fisheries and Aquatic Resource Management Councils (FARMCs) and introduction of livelihood projects.
In 2002, a technical working group and the Cebu-Leyte-Bohol-Southern Leyte (CeLeBoSoLe) Council was formed to oversee the management and conservation of Danajon Bank with representatives from concerned government agencies such as BFAR, PNP Maritime Group, PCG, DENR, NEDA, DILG, and the Office of the President for Central Visayas.
The sustainable use and management of Danajon Bank's coastal and fisheries resources is critical not only to its coastal communities but also to the whole Central Visayas region. Its unique geological double barrier reef formation and high marine biodiversity has great potential for ecotourism, but only and if it's ecological condition is first significantly improved. Indeed, it will redound to everyone's benefit to rehabilitate the coastal and fisheries resources of Danajon Bank.
Source:
Talibon Fisheries and Coastal Resource Management Interpretive Center (FCRMIC)

Panglao
Napaling Dive; Doljo Point; Pungtud Wall; Danao/Habagat Wreck Dive Site; Danao/Garden Eels Dive Site; Tawala/House Reef Dive Site; Bolod/BBC Dive Site; Danao/Crystal Sanctuary; Tangnan/Momo Beach Dive Site; Doljo/House Reef; Kalipayan Dive Site; Arco Point (The Hole in the wall); Cervera Shoal (Spaghetti Shoal);

Balicasag Island
Rico's Wall; Rudy's Rock; Black Forest; Cathedral Dive Site; Divers Heaven Dive Site

Pamilacan Island
Pamilacan Island-Northwest Side

Cabilao Island
Cabilao Diving

Danajon Bank or Double Barrier Reef
Danajon Bank