Black Forest Dive Site
Secure your Cebu Bohol ferry tickets today to start your unforgettable journey!
Black Forest Dive Site is located at Balicasag Island, Bohol, Philippines. It is 10 km from Belleview Rock Resort, approximately 27min by pump boat or outrigger boat. GPS coordinates entry point is N.09º30.890-E.123º41.336 and exit point is N.09º30.779-E.123º41.182 Baring from Alona Beach 251º.
Recommended Bohol Philippines Tours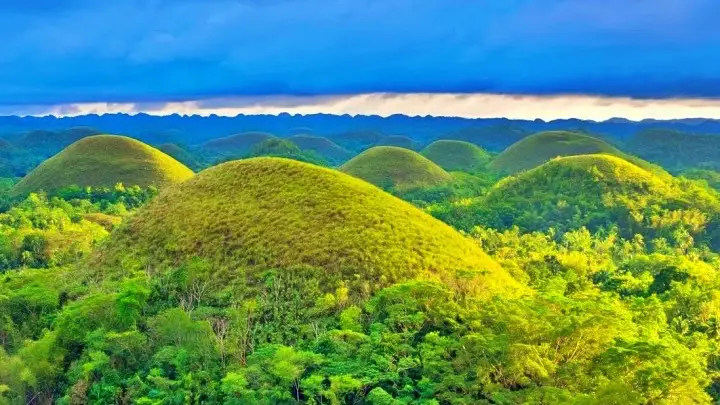 [ Bohol Sight Seeing Day Trips  - Check Out Availability ]
[ Full Day Cruise and Sailing Tours - Check out Availability ]
[ Full Day Adventure Tours - Check out Availability ]
Discover more of Bohol's natural wonders through our recommended tours. Click on the links below to embark on unforgettable adventures:
Ready to explore the beautiful islands of Cebu and Bohol? Secure your ferry tickets today through 12go and start your unforgettable journey!
The dive site is a steep slope dive which is too deep for snorkeling. This is an easy dive site for PADI Open Water Divers or higher with a visibility of (+) at 15-30M, a depth of 8-40m and current at 1-3. The dive is most interesting at 15m and not so much below 40m. The dive site is not affected by dynamite fishing.

Start the dive with shallow part right shoulder, going south. You will see many coral heads in the shallow part and a forest of Black coral (antipathes) at 35-45m. Normally the dive starts against the current. Stay low over the sandy bottom and after 20min., the current will change so you can drift dive the second part. This is the best dive site in the Bohol Triangle and has a rating of 5/5.

photo by glenmaclarty
During the dive, one will encounter all kinds of Anthias, Rockcods Groupers (serraidae family), Scorpion fishes (scorpaenidae family), Squirrel fishes (holocentridae family), Parrotfish (scaridae family), Wrasse (labridae family), Damsel fishes (pomacentridae family), Anemone fishes (amphiprioninae subfamily), and Trigger fishes which are aggressive in the months of May, June and July.
photo by glenmaclarty
Top of Black Forest Dive

Panglao
Napaling Dive; Doljo Point; Pungtud Wall; Danao/Habagat Wreck Dive Site; Danao/Garden Eels Dive Site; Tawala/House Reef Dive Site; Bolod/BBC Dive Site; Danao/Crystal Sanctuary; Tangnan/Momo Beach Dive Site; Doljo/House Reef; Kalipayan Dive Site; Arco Point (The Hole in the wall); Cervera Shoal (Spaghetti Shoal);

Balicasag Island
Rico's Wall; Rudy's Rock; Black Forest; Cathedral Dive Site; Divers Heaven Dive Site

Pamilacan Island
Pamilacan Island-Northwest Side

Cabilao Island
Cabilao Diving

Danajon Bank or Double Barrier Reef
Danajon Bank