House Reef Dive Site
Secure your Cebu Bohol ferry tickets today to start your unforgettable journey!
The House Reef Dive Site is located at Alona Beach, Tawala, Panglao Island, Bohol, Philippines. It is 120km from Belleview Rock Resort, approximately 1min by pump boat or outrigger boat. This dive site is rated 2/5. GPS Coordinates: N.09°32.742-E.123°46.346.
The dive is composed of a steep slope and a wall dive and is good for snorkeling. It is an easy dive site for PADI Open Water Divers or higher. Visibility is (+) at 8-25M, with a depth of 3-24m and current at 0-2. The dive is most interesting at 5-15m and not so much below 24m. The area is not affected by dynamite fishing.
Start the dive with the wall in the left or right shoulder. Right in front of Alona Beach is a beautiful house reef, great for introduction, check-up or night dives.
During night dives you will see Basket Stars (Astoboa nuda), Harlequin Ghost Pipefish, baby Barracudas, reef fishes like the Purple Queen Anthias fish (Pseudanthias Tuka) or Moorish Idol (Zonchus conutus) or the regal Angelfish (Pyroplites diacanthus).
Whale Sharks are also appearing occasionally here. Watch the video below.
Recommended Bohol Philippines Tours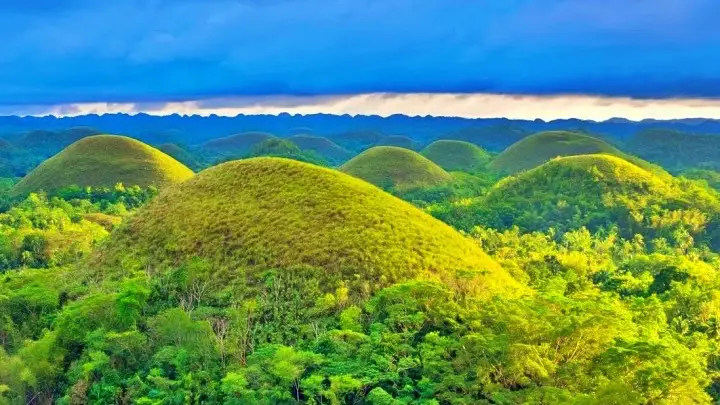 [ Bohol Sight Seeing Day Trips  - Check Out Availability ]
[ Full Day Cruise and Sailing Tours - Check out Availability ]
[ Full Day Adventure Tours - Check out Availability ]
Discover more of Bohol's natural wonders through our recommended tours. Click on the links below to embark on unforgettable adventures:
Ready to explore the beautiful islands of Cebu and Bohol? Secure your ferry tickets today through 12go and start your unforgettable journey!
The only setback here is that the coral reef has been damaged by many boat mooring ropes.
Top of House Reef Dive Site

Panglao
Napaling Dive; Doljo Point; Pungtud Wall; Danao/Habagat Wreck Dive Site; Danao/Garden Eels Dive Site; Tawala/House Reef Dive Site; Bolod/BBC Dive Site; Danao/Crystal Sanctuary; Tangnan/Momo Beach Dive Site; Doljo/House Reef; Kalipayan Dive Site; Arco Point (The Hole in the wall); Cervera Shoal (Spaghetti Shoal);

Balicasag Island
Rico's Wall; Rudy's Rock; Black Forest; Cathedral Dive Site; Divers Heaven Dive Site

Pamilacan Island
Pamilacan Island-Northwest Side

Cabilao Island
Cabilao Diving

Danajon Bank or Double Barrier Reef
Danajon Bank