Complete Guide to Visa Requirements for Bohol: Everything You Need to Know
Secure your Cebu Bohol ferry tickets today to start your unforgettable journey!
Citizens of most countries do not need a visa to visit the Philippines for tourism purposes for up to 30 days. However, there are a few exceptions, including citizens of Afghanistan, Bangladesh, Iran, Iraq, Libya, North Korea, Pakistan, Somalia, Sudan, Syria, and Yemen. Citizens of these countries will need to apply for a visa in advance.
Recommended Bohol Philippines Tours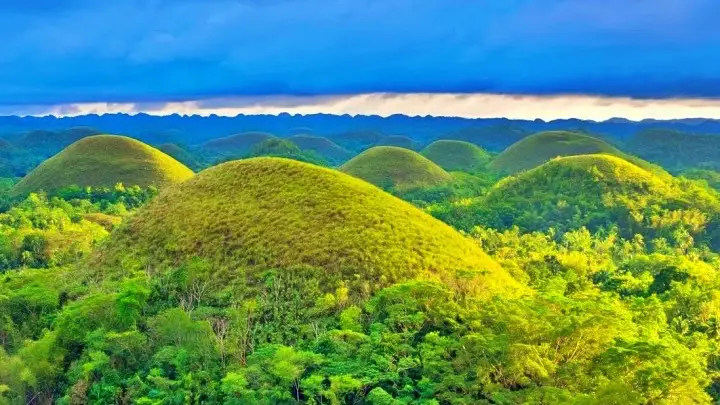 [ Bohol Sight Seeing Day Trips  - Check Out Availability ]
[ Full Day Cruise and Sailing Tours - Check out Availability ]
[ Full Day Adventure Tours - Check out Availability ]
Discover more of Bohol's natural wonders through our recommended tours. Click on the links below to embark on unforgettable adventures:
Ready to explore the beautiful islands of Cebu and Bohol? Secure your ferry tickets today through 12go and start your unforgettable journey!
Visa Requirements
To apply for a visa, you will need to provide the following documents:
A valid passport
A completed visa application form
A recent passport-sized photograph
A visa application fee
Proof of onward travel
Proof of sufficient funds to cover your stay in the Philippines
Visas can be applied for at the Philippine embassy or consulate in your country of residence.
Entry Requirements for Travel to Bohol, Philippines

In addition to having a valid visa, all visitors to the Philippines must also meet the following entry requirements:

A valid passport with at least six months of validity remaining
A completed immigration declaration form
A valid return or onward ticket
Sufficient funds to cover your stay in the Philippines
Proof of health insurance
Visa Extensions
Visa extensions can be obtained from the Bureau of Immigration (BI) in order to prolong your stay in the country. The BI is responsible for processing various changes related to visa status. To apply for a visa extension, you will need to provide photocopies of your passport and complete a visa application form.
The cost of the extension will depend on the type of visa you hold and the duration of the extension you desire. Typically, a one-month extension will cost approximately 3000 PHP.
It is important to adhere to the dress code when visiting the BI office, so avoid wearing board shorts or tank tops.
The BI office is located on the 2nd Floor of Sarabia Co, Torralba Building, CPG Ave., Tagbilaran City. It is recommended to visit on Mondays and Tuesdays between 8AM and 12NN, as well as 1PM and 5PM.
If you require further information, you can contact the BI office at +63 38 235-6084.
Health Requirements for Travel to Bohol, Philippines

There are no specific health requirements for travel to the Philippines. However, it is always a good idea to be up-to-date on all routine vaccinations, including measles, mumps, rubella, diphtheria, tetanus, pertussis, polio, and varicella (chickenpox).

It is also a good idea to take malaria medication if you are traveling to the Philippines during the rainy season (June to November).
Customs Requirements for Travel to Bohol, Philippines

The following items are prohibited from import into the Philippines:

Narcotics and illegal drugs
Firearms and ammunition
Explosives
Counterfeit goods
Obscene materials
Wildlife products
Currency Exchange

The official currency of the Philippines is the Philippine peso (PHP). You can exchange your currency for PHP at banks, hotels, and exchange bureaus.

Tipping

Tipping is not mandatory in the Philippines, but it is customary to tip service providers such as waiters, taxi drivers, and tour guides. A tip of 10-20% is considered appropriate.

The Philippines is a generally safe country to visit. However, as with any travel destination, it is important to be aware of your surroundings and take precautions to protect yourself from petty theft and other crimes.

Here are some tips for staying safe in the Philippines:
Be aware of your surroundings and avoid walking alone at night.
Don't carry large amounts of cash or valuables with you.
Be careful when using ATMs and other public facilities.
Don't accept drinks or food from strangers.
Be respectful of local customs and laws.
Contact Information
Philippine Department of Tourism: +63 2 929-0101
Philippine Embassy in Washington, D.C.: +1 202 467-9300
Philippine Consulate General in San Francisco: +1 415 563-1431
Other Practicalities: