Exploring the Rich Heritage of Dimiao Church: A Guide to Bohol's Cultural Treasure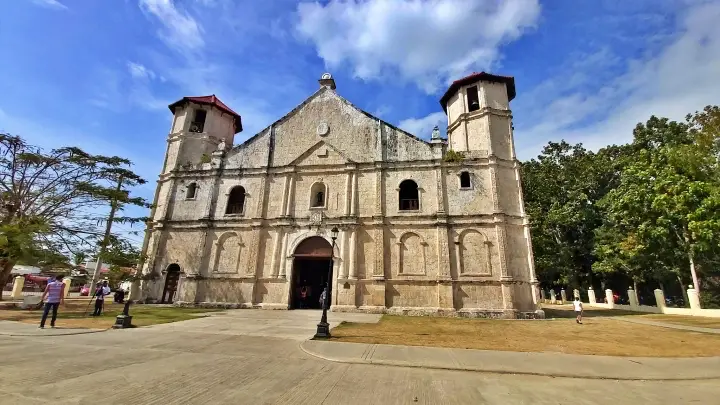 Dimiao Church
Secure your Cebu Bohol ferry tickets today to start your unforgettable journey!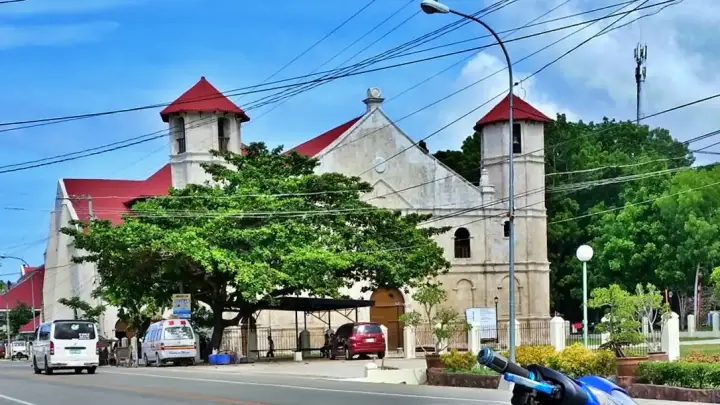 Dimiao Church
San Nicolas de Tolentino Church, popularly known as Dimiao Church, is an old Roman Catholic Church and a National Cultural Treasure located in the town of Dimiao in southern Bohol, Philippines.
With a rich history and impressive architectural features, Dimiao Church is a captivating destination that offers visitors a glimpse into the region's cultural heritage.
Here is a guide to help you explore and appreciate the beauty and significance of Dimiao Church:
Dimiao Church Bell Tower
History

The Jesuits established Dimiao Church in 1750 as the sixth parish in Bohol during the Spanish era, although the exact date of its establishment remains uncertain.
It has undergone several renovations and restoration works over the years, including repairs following the 2013 earthquake and damage caused by super typhoon Odette in 2021.
The church complex, including the convent, sacristy, kitchen, and Ermita ruins, was declared a National Cultural Treasure by the National Museum on July 30, 2011.
Recommended Bohol Philippines Tours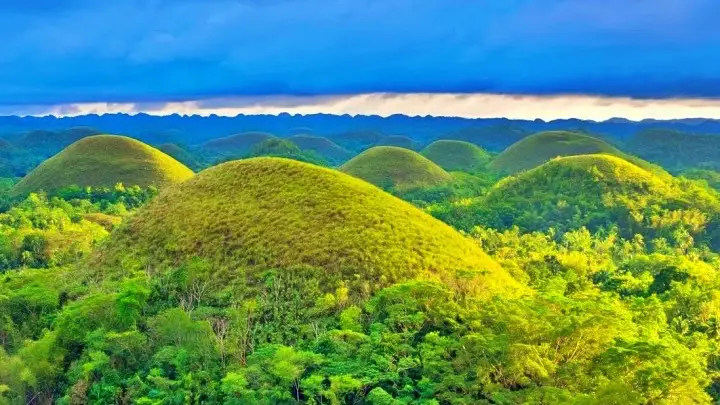 [ Bohol Sight Seeing Day Trips  - Check Out Availability ]
[ Full Day Cruise and Sailing Tours - Check out Availability ]
[ Full Day Adventure Tours - Check out Availability ]
Discover more of Bohol's natural wonders through our recommended tours. Click on the links below to embark on unforgettable adventures:
Ready to explore the beautiful islands of Cebu and Bohol? Secure your ferry tickets today through 12go and start your unforgettable journey!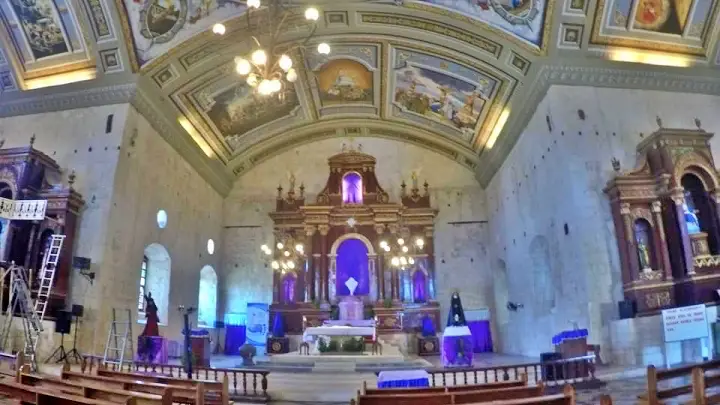 Dimiao Church Sanctuary
Architecture

Dimiao Church exhibits a captivating architectural style that showcases a blend of Baroque characteristics with Muslim influences.
The facade of the church is adorned with horizontal decorative molding, showcasing a base, two levels, and an uppermost section with a gable flanked by octagonal belfries.
Notable features include an arched entrance door flanked by blind arch windows, engaged Corinthian columns, ornate pilasters, and a coat of arms above the door.
The church's interior houses a beautifully crafted wooden altar, a pulpit, and a pipe organ dating back to the 19th century.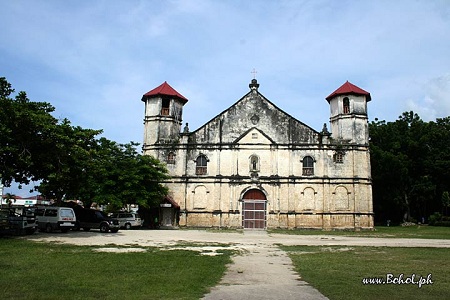 Dimiao Church Front Facade
The structure of cut stone is cruciform, though its transept is short. The facade can be described as Neo-baroque. Although classical overall, shallow reliefs of flowers arranged as vertical bands decorate the facade. The facade is flanked by twin octagonal towers.
Its heritage features are described as follows: The church interior is simple, coming to a focus at the Neoclassical altars. One of the side altars is missing. The convento is located behind the church and is now a school.
Nave and Ceiling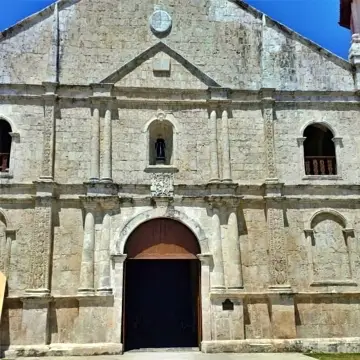 Facade Detail
Beside the church are the ruins of what appears to be cemetery and two mortuary chapels. Archaeological excavations in the area have uncovered very little remains, probably the site was never used
Heritage and Cultural Significance: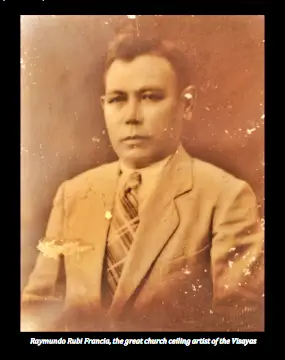 Bohol Artist
Dimiao Church and its surrounding complex were recognized as a National Cultural Treasure, highlighting their importance in preserving the cultural heritage of the Philippines.
The church is dedicated to St. Nicholas of Tolentino, and his feast day is celebrated on September 10.
The local government of Dimiao holds the Pamakwan Festival every May, showcasing the town's vibrant culture and traditions.
Visiting Dimiao Church

Dimiao Church is open to the public, and visitors can explore its interior, admire its architectural details, and appreciate the cultural treasures it holds.
When visiting, remember to dress modestly and respectfully as a sign of respect for the religious significance of the church.
The church offers regular masses throughout the week, allowing visitors to experience a spiritual connection in this historical setting.
To stay updated on the mass schedule or any changes, it is recommended to contact the church directly or check their official website or social media pages.
Dimiao Church, with its historical significance, architectural charm, and cultural heritage, invites visitors to immerse themselves in the beauty and spirituality of this cherished religious landmark.
Explore the intricate details of its architecture, attend a mass to experience its spiritual atmosphere, and appreciate the role it plays in preserving the cultural legacy of Bohol.
Check the Bohol Tourism website for more information.
Go to homepage from Bohol Dimiao Church.