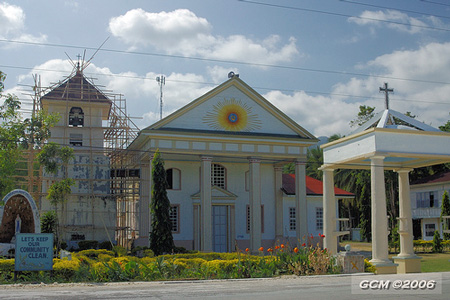 Duero Church
Secure your Cebu Bohol ferry tickets today to start your unforgettable journey!
Named after a mighty river that traverses northern Spain and Portugal, Duero was created a town in 1862, from barrios of Guindulman and Jagna.
It became a parish in 1863 with the advocacy of Santa Filomena, however, it is present patron is the Immaculate Conception.
Recommended Bohol Philippines Tours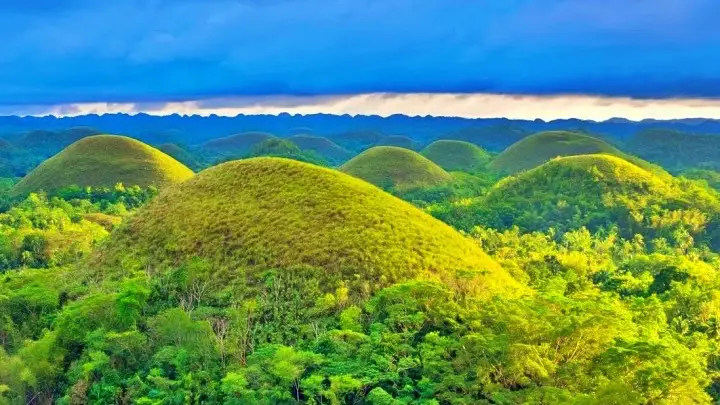 [ Bohol Sight Seeing Day Trips  - Check Out Availability ]
[ Full Day Cruise and Sailing Tours - Check out Availability ]
[ Full Day Adventure Tours - Check out Availability ]
Discover more of Bohol's natural wonders through our recommended tours. Click on the links below to embark on unforgettable adventures:
Ready to explore the beautiful islands of Cebu and Bohol? Secure your ferry tickets today through 12go and start your unforgettable journey!
The Recollects administered the parish until 1898, returning in 1902 and finally leaving in 1937. Construction of the church began under the first Recollect pastor Fray Lorenzo Hernandez (1863-70) who collected wood necessary for construction.
The Duero church was completed in 1874 and the convento around the same era during the term of Fray Francisco Castellano (1871-86). The church's cogon roof was replaced with zinc sheets in the late 19th century.

The church and adjoining convento were the only structures saved from destruction when American troops set the town on fire in October 1901.

Designed in the "Greek temple" revival style it one of the few churches in such style (Anda, Dumaguete, and Malabon designed by Luciano Oliver in 1861 among them).
But what sets Duero church apart is the generous use of wood. Indeed, it is one of the few surviving "gems of Philippine architecture in wood" (Jose 2001, 50).
Although Fray Isidoro Musitu (1891-97) had the mortar covered with cement, the tabique walls enclosed in zinc sheets and the interior embellished, much of the original structure still exists. Originally, the walls were made of double walls of wood planks, with planks set vertically in the inner wall and horizontally in the outer.
Like the church, the bell tower a separate structure joined by a bridge has a lower story of mortar and an upper story of wood and zinc sheets. The 1920s zinc sheets inscribed "Wolverhampton" are still in place.
The interior is a symphony in wood: wooden floors, wooden ceiling originally painted with an artesonado design (coffered ceiling) with alternating rosettes and concentric circles.
The crossing's ceiling is quite shallow with a carved pineapple dangling from its center whence a chandelier hangs. The Duero church wooden retablos are in neoclassical style.