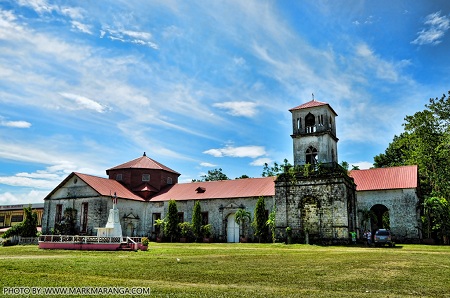 Cortes Church
Secure your Cebu Bohol ferry tickets today to start your unforgettable journey!
Known by the ancient name Malabago, Cortes was already being served by priests from Maribojoc. Established as an independent parish in 1793 or 94, it was renamed Paminguitan. The town was established later, probably in 1862. The town was renamed after the Spanish conquistador, Hernan Cortes.
The parish was dedicated to the Santo Niño. Although the Recollects who served the parish from its inception until 1898 had begun to build a church in 1880, the bell towers upper register was not completed until the 20th century.
Recommended Bohol Philippines Tours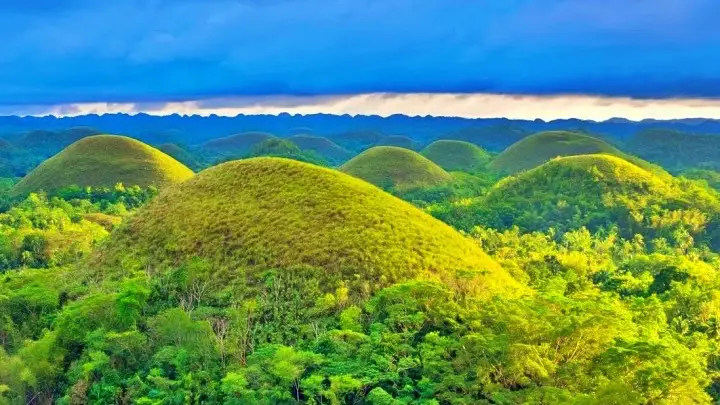 [ Bohol Sight Seeing Day Trips  - Check Out Availability ]
[ Full Day Cruise and Sailing Tours - Check out Availability ]
[ Full Day Adventure Tours - Check out Availability ]
Discover more of Bohol's natural wonders through our recommended tours. Click on the links below to embark on unforgettable adventures:
Ready to explore the beautiful islands of Cebu and Bohol? Secure your ferry tickets today through 12go and start your unforgettable journey!
Perched on the slope of a low hill, the town of Cortes gives its church a dramatic setting. Shaped as a cruciform, this sedate building is of cut coral has an octagonal crossing tower.
Floral carving frame the doorway, and a light pink plaster can still be seen suggesting that the façade was more colorful than it is now. The interior is dominated by the painted ceiling done by Ray Francia.
The main retablo has twisted Solomonic columns and profusely carved flanges in the Baroque idiom, a contrast to the otherwise revivalist line of the church.
The Cortes church is located on top of a hill. Like most Bohol churches, the Cortes church has a portico in front of an older façade.
The Handmade Paper Products of Cortes