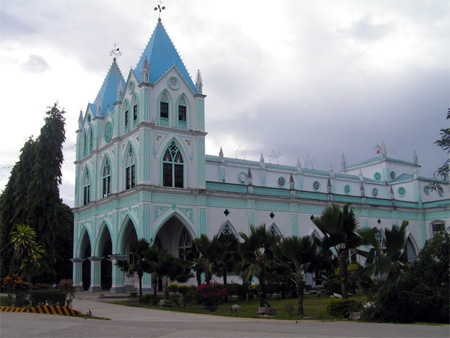 Calape Church: Discover the Gothic-Inspired Beauty of Bohol

Secure your Cebu Bohol ferry tickets today to start your unforgettable journey!
Welcome to Calape Church, a magnificent architectural gem located in the town of Calape, Bohol.
This comprehensive travel guide will take you on a journey through the history, architectural features, and cultural significance of this Gothic-inspired church.
Prepare to be captivated by its charm and immerse yourself in the rich heritage of Calape.
Recommended Bohol Philippines Tours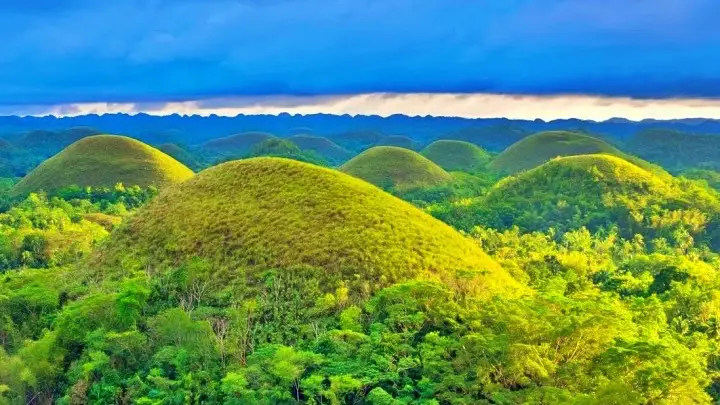 [ Bohol Sight Seeing Day Trips  - Check Out Availability ]
[ Full Day Cruise and Sailing Tours - Check out Availability ]
[ Full Day Adventure Tours - Check out Availability ]
Discover more of Bohol's natural wonders through our recommended tours. Click on the links below to embark on unforgettable adventures:
Ready to explore the beautiful islands of Cebu and Bohol? Secure your ferry tickets today through 12go and start your unforgettable journey!
Historical Background:

The town of Calape derives its name from the local term "kapi" or "kalapi," referring to a type of rattan. Both the town and the parish dedicated to San Vicente Ferrer were established in 1802.
However, even before its formal establishment, Calape was already being served by priests from the neighboring town of Loon.
In 1829, remnants of Dagohoy's followers, numbering around 1,500, were encouraged to settle in the area.
The Recollects initially oversaw the parish until 1898 when it was transferred to the secular priests.
Architecture and Features:

Calape Church showcases a Gothic-inspired architectural style, which is a fascinating blend of colonial influences and local craftsmanship.
Construction of the church began in 1933 and was completed in 1954.
Although the Gothic elements are primarily decorative, the church still exudes an undeniable charm and grandeur.
The façade of the church features Gothic details such as lancet arches, rose windows, spires, and crockets. The pediment boasts a rose window, which, while ornamental, adds to the church's visual appeal.
One unique feature of the church is the portico built in front of the façade, extending from the choir loft. This architectural element, although not Gothic in style, adds a distinctive touch to the church's overall design.
Inside the church, Gothic influences can be seen in the altars and even the confessionals. The transept, an addition to the original plan, is relatively narrow but adds to the church's overall symmetry and elegance.
Architects and Influences:

The construction of Calape Church is attributed to two builders, Eliseo Josol y Villamayor and Rosalio Real y Oppus.
It is said that they were shown a picture of the Santo Domingo Church in Intramuros, Manila, which served as their inspiration and model for Calape Church's design.
Historic Bell:

The bell tower of Calape Church houses a historic bell dating back to 1690. This bell, dedicated to St. John the Baptist, was crafted by Bachiller Juan Alfonso Ruiz.
Interestingly, the bell originated from the defunct Parian parish in Cebu, which was ordered to be dissolved, resulting in the demolition of the church in 1878-79.
The presence of this bell adds to the church's historical significance and cultural heritage.
Visiting Calape Church:

When visiting Calape Church, take your time to appreciate its architectural beauty and historic features.
Marvel at the Gothic-inspired details, explore the interior adorned with religious art, and admire the tranquil ambiance that surrounds this sacred place.
As you step foot inside, you'll be transported to a different era, filled with a sense of reverence and awe.
Testament

Calape Church stands as a testament to Bohol's architectural heritage and cultural legacy.
With its Gothic-inspired design, historical significance, and the unique blend of colonial and local influences, this church is a must-visit destination for travelers seeking to explore the rich history of Bohol.
Immerse yourself in the captivating beauty of Calape Church and let its timeless charm leave a lasting impression on your journey through Bohol's cultural wonders.