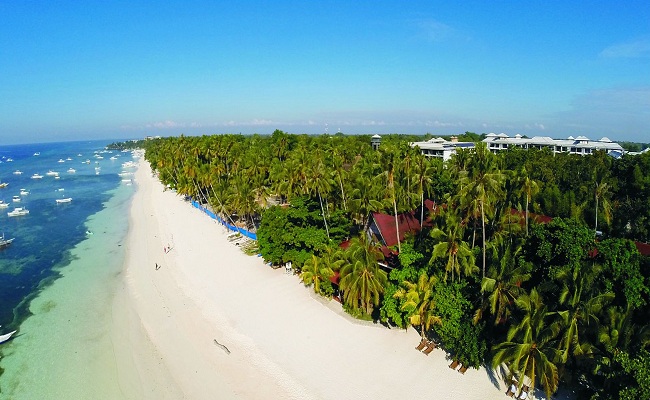 PANGLAO LAND TOUR
Secure your Cebu Bohol ferry tickets today to start your unforgettable journey!
Panglao Island is God's little paradise. With its tropical environment, lush greeneries, white sandy beaches and its cool crystal turquoise waters, the famed dive spots and its abounding marine ecosystem, the island has lured many tourists, local and foreign alike.
But there is more than just beaches and diving. Panglao also has its share of historical significance and adventure. It is the best jump-off point to Pamilacan and Balicasag Islands, the places where frolicking dolphins, turtles and even whale sharks can be spotted.
Recommended Bohol Philippines Tours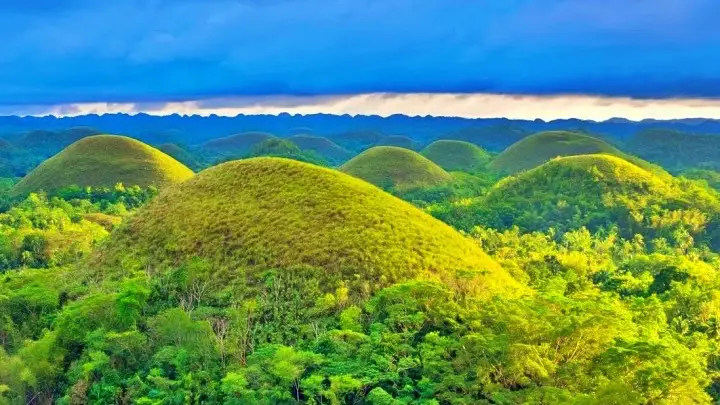 [ Bohol Sight Seeing Day Trips  - Check Out Availability ]
[ Full Day Cruise and Sailing Tours - Check out Availability ]
[ Full Day Adventure Tours - Check out Availability ]
Discover more of Bohol's natural wonders through our recommended tours. Click on the links below to embark on unforgettable adventures:
Ready to explore the beautiful islands of Cebu and Bohol? Secure your ferry tickets today through 12go and start your unforgettable journey!
1 Day Only
The Panglao Land Tour allows you to enjoy and explore the other side of Panglao and takes you to popular attractions of the island itself. Indulge in nature at Bee Farm, excite your senses at Hinagdanan Cave and in every stopovers.

The Island tour has maximum of 8 hours but one can shorten it to fit in to your busy schedule. The whole day tour begins at 8:00 am and ends at 4:00 pm or you can adjust it for your own convenience. You can insert this itinerary on your other tours. Just in case your tour exceeds the 8-hour limit, the van drivers charge P500.00 per extra hour serviced. It is not included in the quotation, so you have to pay it personally to the drivers.
The package rate is subject for change without prior notice. Prices are confirmed once it is paid and will not be subject to any untoward price changes. The package is inclusive of the Van/ Car for 8 hours, entrance fees, lunch at Bee Farm and a tour guide.
PLACES TO VISIT:
Dauis Church Also known as the "Church of Our Lady of the Assumption". Not just the striking façade features of Byzantine and Romanesque architectural designs that makes this church famous among the locals but also for some of its miraculous properties. Fresh water gushes forth the foot of the altar even though the sea is just meters away and it is believed to have healing powers.
Ostrich Farm It is actually a small zoo with 3-5 ostriches, a number of snakes including an albino python, few species of birds, sea turtles and tarsiers. The place is recommended for some educational tours. On the site, refreshments, snacks and souvenirs are sold.
Hinagdanan Cave One of the famed Bohol underground caves located at Bingag, Dauis, Bohol. It has a pool of icy cool and fresh water. Like any other caves, it has stalactites and stalagmites as well as bats hanging in the roof. Of all the caves, this is the most accessible, thus, mostly visited.
Bohol Bee Farm Try different cuisines and savor delicious foods made from organically grown produce. Its hotel and restaurant are set in a well-landscaped ground, giving the best view of the ocean. Native products like bags, wine bags, mats, hats, wall decors, etc are also sold. Lunch here is included in the package.
Shell Museum Discover shells of any sizes, colors and types. Name it, only here you can find diverse and attractive collection of Bohol's common as well as rare seashell specimens. These are collected, bartered and purchased by Mr. Quirino Hora for more than 30 years of his sea escapades.
Panglao Watch Tower It is an old watchtower at the same time a belfry for San Agustin Parish Church in Panglao Town. It is a 5-storey tower, appearing black and covered with moss. A nice place to reminisce the past.
San Agustin Parish Church A massive church of stones was built on a plain with the seashore at the back and a wide plaza in front where the town's religious and social activities are held.
Beaches If time permits, one can take a stroll on the beach or a short dip of its crystal clear waters of Alona, Doljo or Bolod beaches.
Booking and Reservation Request
Fill up the form below and our Travel Consultant will get back to you as soon as possible. Only after confirmation will you receive instructions on how to finalize your reservation.
Please allow 15 working days lead-time before arrival for us to process your request. Last Minute Bookings may have extra charges.
Notes:
All Rates are subject to change without prior notice.
Confirmed Bookings will require Full Prepayment.
All Bohol Packaged Tours are non-refundable.
Acceptable Payment by (1) Bank Transfer, (2) Cash Payment, (3) PayPal, or (4) Credit Card.
Please read our Tour Payment Policies