Cheap Budget-Friendly Hotels
Budget-Friendly Hotels in Bohol: Affordable Comfort and Island Adventure Await
Secure your Cebu Bohol ferry tickets today to start your unforgettable journey!
Welcome to Bohol, where pristine beaches, lush countryside, and captivating attractions combine to create a dream destination. If you're seeking a budget-friendly escape without compromising on comfort and convenience, look no further. Bohol offers a wide range of affordable hotels and accommodations that provide excellent value for your money.
Recommended Bohol Philippines Tours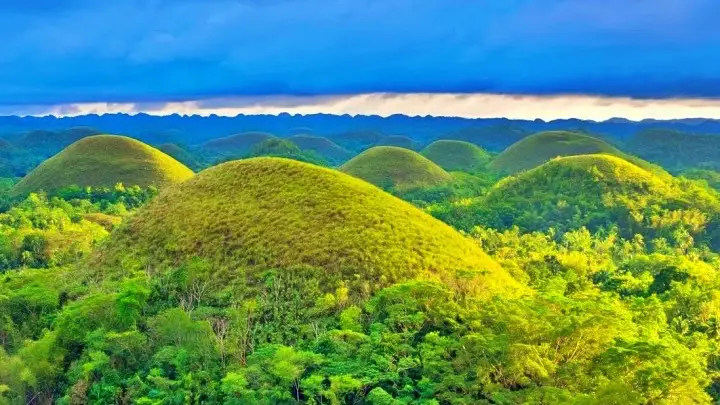 [ Bohol Sight Seeing Day Trips  - Check Out Availability ]
[ Full Day Cruise and Sailing Tours - Check out Availability ]
[ Full Day Adventure Tours - Check out Availability ]
Discover more of Bohol's natural wonders through our recommended tours. Click on the links below to embark on unforgettable adventures:
Ready to explore the beautiful islands of Cebu and Bohol? Secure your ferry tickets today through 12go and start your unforgettable journey!
Whether you're a solo traveler, a couple on a romantic getaway, or a family seeking adventure, our selection of budget-friendly hotels ensures that you can explore the wonders of Bohol while enjoying a comfortable and wallet-friendly stay. Join us as we unveil a world of affordability without compromising on the experiences that make Bohol truly special. Let your budget take you on an unforgettable island adventure!
Below we list some of the budget friendly accommodations accredited by the local tourism office. Check them out!
Names followed by the address.
---
A
7 Meadows Inn 0299 J.A. Clarin St., Brgy. Cogon, Tagbilaran City, Bohol
Aliria Bed & Breakfast 0260 F. Torralba St., Brgy. Cogon, Tagbilaran City, Bohol
Alona 42 Resort Kalipayan Road, Brgy. Danao, Panglao, Bohol
Alona Austria Resort Alona Beach Rd., Brgy. Tawala, Panglao, Bohol

Alona Coral Garden Resort Kalipayan Beach Road, Brgy. Danao, Panglao, Bohol
Alona de Tropicana Resort Brgy. Tawala, Panglao, Bohol
Alona Gecko Inn Circumferential Road, Brgy. Tawala, Pangalo, Bohol
Alona Grove Tourist Inn Purok 5, Brgy. Danao, Panglao, Bohol
Alona Hidden Dream Resort Alona Beach, Brgy. Tawala, Panglao, Bohol

3-A Travellers Inn Jagna-Sierra Bullones Road, Brgy. Canjulao, Jagna, Bohol
Alaia Apartment Rental Purok 5, Brgy. Danao, Panglao, Bohol
Alona Bamboo-House Inn Alona Beach, Brgy. Danao, Panglao, Bohol
Alona Katchajo Inn Purok 7, Brgy. Tawla, Panglao, Bohol
Alona Mariner's Resort Purok 7, Brgy. Tawla, Panglao, Bohol
Alona Vel Condotels Purok 5, Brgy. Danao, Panglao, Bohol
Alona Vikings Lodge Ester Lim Dr. Extension, Purok 7, Tawala, Panglao, Bohol
Alona Whitehouses Resort Purok 7, Brgy. Tawala, Panglao, Bohol
Alonaland Resort & Cottages Ester Lim Drive, Brgy. Tawala, Panglao, Bohol
Am's Apartelle No. 14, Caimito Drive, Brgy. Dampas, Tagbilaran City, Cebu
Amihan Resort Purok 5, Brgy. Danao, Panglao, Bohol
Amphitrite's Resort Purok 2, Brgy. Tawala, Panglao, Bohol
Ananda Resort Purok 2, Brgy. Libaong, Panglao, Bohol
Anda de Boracay White Sand Resort Brgy. Poblacion, Anda, Bohol
Anda Poseidon's Beach Resort End of Arcadio Casil Barangay Road, Brgy. Virgen, Anda, Bohol
Anjatz Condotel Brgy. Danao, Panglao, Bohol
Arabelle Suites 0055 New Calceta St., Brgy. Cogon, Tagbilaran City, Bohol
Aramara Resort Purok 2, Brgy. Libaong, Panglao, Bohol
Arthoghin Beach Resort Virgen, Brgy. Candabong, Anda, Bohol
B
B&J Guesthouse 0409 Bantol St., Brgy. Dampas, Tagbilaran City, Bohol
Bali Villas P4, Brgy. Bolod, Panglao, Bohol
Bermuda Suites Brgy. Bil-isan, Panglao, Bohol
Bluewater Dive Resort Inc. Purok 5, Brgy. Danao, Panglao, Bohol
Blue Ocean Bohol Beachfront Resort Alona Beach, Brgy. Danao, Panglao, Bohol
Blue Moon Inn Purok 1, San Pedro Beach, Brgy. Bingag, Dauis, Bohol
Blue Planet Panglao Apartment Purok 2, Brgy. Tawala, Panglao, Bohol
Bodare Pension House Brgy. Dao, Tagbilaran City, Cebu
Bohol Boutique Hotel Brgy. Yanaya, Bilar, Bohol
Bohol Diocesan Multi-Purpose Cooperative (BDMPC) Pension P-7, Cascajo, Brgy. Danao, Panglao, Bohol
Bohol Dreamcather Resort Purok 4, Brgy. Libaong, Panglao, Bohol
Bohol Ecotel Brgy. Poblacion III, Tagbilaran City, Bohol
Bohol Emerelles Tourist Inn Purok 1, Brgy. Catarman, Dauis, Bohol
Bohol Island Coop Resort Brgy. Canduao Occidental, Valencia, Bohol
Bohol Kalikasan Resort Purok 4, Brgy. Tangnan, Panglao, Bohol
Bohol Sea Resort Purok 3, Sitio Daorong, Brgy. Danao, Panglao, Bohol
Bohol South Beach Hotel Purok 1, Sitio Daorong, Brgy. Danao, Panglao, Bohol
Bohol Sunside Resort Purok 2, Brgy. Tawala, Panglao, Bohol
Bohol Vantage Resort Panorama Street 1, Brgy. Mayacabac, Dauis, Bohol
Bolod Beach Resort Purok 6, Brgy. Bolod, Panglao, Bohol
Brielle's Travellers Inn 107 P. Belderol Street, Brgy. Cogon, Tagbilaran City, Bohol
C
Cabagnow Seaside Resort Fatima, Brgy. Bacong, Anda, Bohol
Calape Forest Resort Purok 1, Brgy. Bentig, Calape, Bohol
Cambriza Suites Purok 5, Brgy. Poblacion, Panglao, Bohol
Captain Lodge Brgy. Tawala, Panglao, Bohol
Casakeja Inn Brgy. Doljo, Panglao, Bohol
Casi Verde Guest House Purok 1, Brgy. Tawala, Panglao, Bohol
Casita Angela Pension House Purok 5, Brgy. Doljo, Panglao, Bohol
Castle King Inn Purok 5, Brgy. Doljo, Panglao, Bohol
Cherrys@ Home Too Inland Resort Brgy. Tawala, Panglao, Bohol
Chisai Natsu Little Summer Resort In Panglao P4, Brgy. Tawala, Panglao, Bohol
Christelle Dawn Inn Purok 5, Brgy. Tawala, Panglao, Bohol
Citadel Alona Tourist Inn Lot 440A Circumferential Rd., Brgy. Tawala, Panglao, Bohol
Cliff Haven Resort Brgy. Larapan, Jagna, Bohol
Coco Cabana Apartelle Purok 4, Brgy. Looc, Panglao, Bohol
Coco Grove Tourist Inn Circulado St., Brgy. Poblacion, Dauis, Bohol
Coco Mango's Place Rooms for Rent Purok 5, Brgy. Danao, Panglao, Bohol
Conrada's Place Hotel and Resort Purok 7, Ester A Lim Drive, Brgy. Tawala, Panglao, Bohol
Constrell Pension House 57 H. Brunidor St., Brgy. Cogon, Tagbilaran City, Bohol
Cresebo Mansion 42 F. Torralba St., Brgy. Cogon, Tagbilaran City, Bohol
CU Resort Resto and Deli Brgy. Tawala, Panglao, Bohol

D
D'Backpackers Barn Bed and Breakfast Hontanosas Road, Brgy. Danao, Panglao, Bohol
D' Partner's Inn 10014, Brgy. Ipil, Jagna, Bohol
D & B Bluestar Beach Resort Purok 2, Brgy. Libaong, Panglao, Bohol
Darunday Manor 0056 JA Clarin St., Brgy. Poblacion III, Tagbilaran City, Bohol
Deep Blue Dive Resort Purok 4, Daorong, Brgy. Danao, Panglao, Bohol
Domene Kaw Pension House Brgy. Pangdan, Jagna, Bohol
Domos & Gwen Guest House Brgy. Danao, Panglao, Bohol
Durban's View Beach Resort Brgy. Poblacion Oriental, Valencia, Bohol

E
Edelrich Inn Brgy. Fatima, Ubay, Bohol
Elicon Suites Brgy. Taguihon, Baclayon, Bohol
Elmar Seaside Pension House Purok 1, Brgy. Pangdan, Jagna, Bohol
Fox & The Firefly Cottages Barangay Road, Brgy. Valladolid, Loboc, Bohol

F
Freedive SuperHOME Beach Front, Purok 5, Brgy. Doljo, Panglao, Bohol

G
G's Grand Resort and Convention Center Silent Hill, Brgy. Mariveles, Dauis, Bohol
Ging Ging Home Tourist Inn Alona Beach Road, Brgy. Tawala, Panglao, Bohol
Golden Palm Resort Purok 3, Brgy. Danao, Panglao, Bohol
Greenfields Tourist Inn Greenfields St., Brgy. Tawala, Panglao, Bohol
Guindulman Bay Tourist Inn Brgy. Cabantian, Guindulman, Bohol
GV Hotel Tagbilaran JS Borja St., Brgy. Poblacion II, Tagbilaran City, Bohol

H
Halamanan Residences P7, Brgy. Tawala, Panglao, Bohol
Harbour Gardens Tourist Inn 0088 J.A. Clarin Avenue, Brgy. Cogon, Tagbilaran City, Bohol
Harmony Hotel Alona Area, P5, Brgy. Danao, Panglao, Bohol
Hayahay Resort Alona Beach, Brgy. Tawala, Panglao, Bohol
Heartland Hotel Serviced Rooms & Apartments Heartland Road, Purok 7, Brgy. Tawala, Panglao, Bohol
Hibiscus Garden Apartelle P1, Brgy. Bil-isan, Panglao, Bohol
Hidden Coral Divers Club & Resort Brgy. Songculan, Dauis, Bohol
Hidden Lagoon Resort Kanangkaan St., Maug Ave., Purok-6, Brgy. Danao, Panglao, Bohol
Holy Trinity Pension House CPG Avenue, Brgy. Poblacion, Talibon, Bohol
Hotel Eightfifty Bohol Circumferential Road, Brgy. Ipil, Jagna, Bohol
Hotel Fleur De Liz Tagbilaran Carlos P. Garcia Ave., Brgy. Logon, Tagbilaran City, Bohol
Hotel John M.H. del Pilar St., Brgy. Poblacion II, Tagbilaran City, Bohol
Hotel Renate Purok 5, Brgy. Danao, Panglao, Bohol
Innbox Bed and Bath Alona Beach, Brgy. Tawala, Panglao, Bohol

I
Isis Bungalows Alona Beach, Brgy. Danao, Panglao, Bohol
Isla Hayahay Beach Resort and Restaurant Pangangan Island, Brgy. Lomboy, Calape, Bohol
Island Tiki Paradise Resort Purok 2, Brgy. San Isidro, Dauis, Bohol
Island World Panglao / Nimisia Resort Inc. Purok 7, Tawala, Pangalo, Bohol

J
J & M Travellers Inn Brgy. Ilaud, Inabanga, Bohol
J&N Tourist Inn Purok 5, Boyles Street, Poblacion, Ubay, Bohol
Jagna Rock Resort Purok 3, Brgy. Laparan, Jagna, Bohol
Jav Beach Resort Purok Talisay, Brgy. Magtongtong, Calape, Bohol
Jaz-M Apartelle 0186 Remolador Sxt, Brgy. Cogon, Tagbilaran City, Bohol
JJ's Seafood Village K of C Drive, Gallares St., Brgy. Poblacion II, Tagbilaran City, Bohol
Jugalis Hotel and Restaurant Purok 4, Brgy. Bolod, Panglao, Bohol
Junior & Nemesia Resort Brgy. Pamilacan, Baclayon, Bohol
Just Chill Inn Purok-2, Brgy. Libaong, Panglao, Bohol

K
Kalachuchi Inn Bohol Purok 3, Sitio Daurong, Brgy. Danao, Panglao, Bohol
Keep Diving Resort Bohol Purok 5, Brgy. Danao, Panglao, Bohol

L
La Aplaya Renegie Resort Brgy. Bacong, Anda, Bohol
La Casa Di Beatrice Panglao Shores Resort Road, Brgy. Bolod, Panglao, Bohol
La Erma Pension House 1A Taloot Street, Brgy. Talo-ot, Argao, Cebu
La Pernela Resort Brgy. San Isidro, Dauis, Bohol
La Petra Beach Resort & Restaurant Brgy. Bacong, Anda, Bohol
La Villa Del Pueblo Inn Purok 3, Daorong, Brgy. Danao, Panglao, Bohol
Lanjo Inn Purok 2, Brgy. Bool, Tagbilaran City, Bohol
Laz Hotel Bypass Road Purok 1B, Brgy. Poblacion, Ubay, Bohol
Le Pensione de San Jose San Jose St., Brgy. Cogon, Tagbilaran City, Bohol
Leux Hotel Purok 3, Brgy. Tawala, Panglao, Bohol
Level 007 Hotel J.A. Clarin Street, Brgy. Dampas, Tagbilaran City, Bohol
Little Miami Beach Resort Brgy. Poblacion, Anda, Bohol
Lost Horizon Beach Resort Brgy. Danao, Panglao, Bohol

M
Majaca Transient House Purok 5A, Brgy. Tangnan, Panglao, Bohol
Malinawon Resort-Bohol / Malinawon Bohol Inc. Daorong, Brgy. Danao, Panglao, Bohol
Margandy's Apartment P6, Brgy. Looc, Panglao, Bohol
Mario Leisure Dive Resort Inc. Purok 7, Bil-isan, Panglao, Bohol
Mayfair Resort Alona Area, P5, Brgy. Danao, Panglao, Bohol
Mellow Apartelle and Tourist Inn 0428, Binayran Rd., Brgy. Dampas, Tagbilaran City, Bohol
Menchu's Pension House Ester A Lim Drive, Brgy. Tawala, Panglao, Bohol
MGH Alona Resort Purok 7, Brgy. Tawala, Panglao, Bohol
MGH Danao Hotel P-5, Brgy. Danao, Panglao, Bohol
Mifaña Suites Purok 3, Brgy. Bingag, Dauis, Bohol
Mingche's Room for Rent P5, Brgy. Tawala, Panglao, Bohol
MJ Pensionne Hauz Pension Hosue Rental Brgy. Ilaud, Inabanga, Bohol
MJS Campsite and Mountain Resort Purok 5, Brgy. Boctol, Balilihan, Bohol
MJS Hostel Brgy. Biking, Dauis, Bohol
Montecarlo Villas Panglao P-4, Brgy. Bolod, Panglao, Bohol
Moon Fools Hostel Brgy. Tawala, Panglao, Bohol

N
Natura Vista Bohol G. Hornijas St., Sitio San Pedro, Brgy. Bingag, Dauis, Bohol
Nimisia Resort Inc./ Island World Panglao Purok 7, Tawala, Pangalo, Bohol
Nora's Alona Apartment Purok 3, Brgy. Danao, Panglao, Bohol
Nuts Huts Brgy. Gotozon, Loboc, Bohol

O
O.G. Marbella Leisure Hostel Marbella Bldg., C. Gallares St., Brgy. Poblacion II, Tagbilaran City, Bohol
Ohana Panglao Resort Purok 4, Brgy. Tawala, Panglao, Bohol
One4daroad Resort Alona Beach Road, Brgy. Tawala, Panglao, Bohol
Only Seed Resort Purok 4, Brgy. Danao, Panglao, Bohol
Oz Resort P-3, Brgy. Libaong, Panglao, Bohol

P
Pacheco's Inn Brgy. Poblacion, Ubay, Bohol
Pahiluna Guesthouse Purok 4, Sitio Daorong, Brgy. Danao, Panglao, Bohol
Palm Rise Resort Purok 3, Brgy. Tawala, Panglao, Bohol
Palms Cove Resort Purok 5, Brgy. Danao, Panglao, Bohol
Pamilacan Island Tourist Inn and Restaurant Purok 1, Brgy. Pamilican, Baclayon, Bohol
Panglao Homes Purok 3, Brgy. Tawala, Panglao, Bohol
Panglao Island Franzen Residences Purok 5, Danao, Panglao, Bohol
Panglao Princess Suites Purok 5, Brgy. Doljo, Panglao, Bohol
Panglao Red Palmera Resort Purok 5, Brgy. Doljo, Panglao, Bohol
Panglao Tropical Villas Brgy. Danao, Panglao, Bohol
Parklane Bohol Resort and Spa Sitio Banilad, Brgy. Candabong, Anda, Bohol
Piccadilly Green Villas Apartment Purok 3, San Perdro Street, Brgy. Bingag, Dauis, Bohol
Positano Panglao Alona Accommodation Purok 5, Brgy. Danao, Panglao, Bohol
Pure Shores Villa Sitio Dela Paz, Brgy. Basdio, Guindulman, Bohol
Pyramid Beach Resort
Paradise Hills Resort
Q
Questvilla Panglao Resort Purok 2, Brgy. Tawala, Panglao, Bohol

R
Raissa SH. Apartment Purok 3, Daorong, Brgy. Danao, Panglao, Bohol
Red Picnic Resort Purok 1, Brgy. Libaong, Panglao, Bohol
Renner Vacation House Purok 2, Brgy. Libaong, Panglao, Bohol
Residencia La-Petra Inn Brgy. Bood, Ubay, Bohol
Reyna's the Haven and Gardens 0067, New Calceta Street, Brgy. Cogon, Tagbilaran City, Bohol
Robertos Resort Purok 2, Brgy. Tawala, Panglao, Bohol
Route 9 Hostel Purok 1, Brgy. Danao, Panglao, Bohol
Sandingan Island Dive Resort / Kalani Ryder Divers Inc. San Francisco Road, Brgy. Ubojan, Loon, Bohol

S
Scent of Green Papaya Resort Purok 7, Ester A Lim Drive, Brgy. Tawala, Panglao, Bohol
Sea Garden Suites Purok 3, San Pedro Street, Brgy. Bingag, Dauis, Bohol
SEAPEARL of Alona Ester A. Lim Drive, Purok 7, Brgy. Tawala, Panglao, Bohol
Selectum Mangrove Residence Panglao Purok 3, Daorong, Brgy. Danao, Panglao, Bohol
Shantal's Inn & Resto Bar Brgy. Poblacion, Anda, Bohol
Sherwood Bay Resort Riverside, Brgy. Songculan, Dauis, Bohol
Slim Pension House 0027, Ingles St., Brgy. Poblacion II, Tagbilaran City, Bohol
Soi Suites Brgy. Balintawak, Talibon, Bohol
Solea Coast Resort Panglao Daorong, Brgy. Danao, Panglao, Bohol
Stanley House Seaview Apartments for Rent Purok 7, Lagitan, Brgy. Doljo, Panglao, Bohol
Summerscape Homestay 0236, CPG East Ave., Brgy. Mansasa, Tagbilaran City, Bohol
Sunset Dive Resort Brgy. Basdio, Guindulman, Bohol

T
Tamarind Inn Purok 5, Brgy. Tawala, Panglao, Bohol
Thistle Inn Purok 7, Brgy. Bil-isan, Panglao, Bohol
Tiptop Land Resort, Resto and Deli Ester Lime Drive, Brgy. Tawala, Panglao, Bohol
Travelbee Seaside Inn Gallares St., Brgy. Poblacion II, Tagbilaran City, Bohol

U
Ulta Mint Dive Resort Ester A. Lim Drive, Brgy. Tawala, Panglao, Bohol
Unk's House Homestay Purok 4, Brgy. Tawala, Panglao, Bohol

V
Vab Guest House Purok 3, Brgy. Tawala, Panglao, Bohol
Venezia Suites Resort Purok 1, Brgy. Danao, Panglao, Bohol
Veraneante Resort Purok 5, Brgy. Looc, Panglao, Bohol
Veronica's Apartment Purok 7, Brgy. Tawala, Panglao, Bohol
Villa 301 B&B Brgy. San Roque, Baclayon. Bohol
Villa Almedilla Pension House Purok 5, Brgy. Danao, Panglao, Bohol
Villa de Gloria Bed & Breakfast Riverside, Brgy. Songculan, Dauis, Bohol
Villa Kasadya / Beau Gosse Inc. Brgy. Danao, Panglao, Bohol
Villa Umi Panglao Resort Purok 6, Sitio Sapa, Brgy. Bolod, Panglao, Bohol

W
Water to Forest Ecolodge - Brgy. Valladolid, Loboc, Bohol
Wregent Plaza Hotel - CPG North Avenue, Brgy. Poblacion II, Tagbilaran City, Bohol
---