Ananyana Beach Resort
Secure your Cebu Bohol ferry tickets today to start your unforgettable journey!
The Ananyana Beach Resort is a scuba diving hotel resort opened in 2001. It has an area of 5,000 square meters with a 150 meter beachfront of white powdery sand with blue waters beyond.
Recommended Bohol Philippines Tours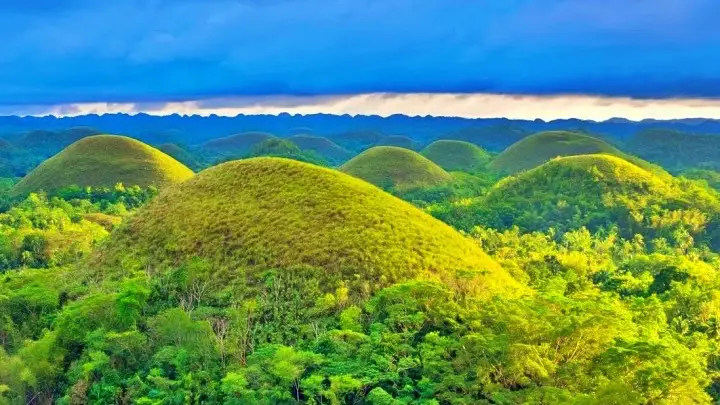 [ Bohol Sight Seeing Day Trips  - Check Out Availability ]
[ Full Day Cruise and Sailing Tours - Check out Availability ]
[ Full Day Adventure Tours - Check out Availability ]
Discover more of Bohol's natural wonders through our recommended tours. Click on the links below to embark on unforgettable adventures:
Ready to explore the beautiful islands of Cebu and Bohol? Secure your ferry tickets today through 12go and start your unforgettable journey!
The Resort is arranged with beautiful white sandy pathways among gardens rich in Philippine flora and fauna. The gardens are dotted with various authentic decorations like wooden architectural designs collected by the owners from all over the country.
Ananyana has 8 regular suites and 2 family suites, a restaurant, a Dive Center, a souvenir shop and a children's playground.
Location
Ananyana Beach Resort is located at Lot 2C, Doljo Beach, Panglao Island, Bohol 6340, Philippines.
The resort is situated at the end point of Panglao Island and takes only a 20 minutes ride from Tagbilaran City and very near to dive sites. The most famous dive spot is Doljo Point which is right in front of the Ananyana Resort.
Services and Facilities
The main building of the resort has eight (8) regular suites with either a balcony or garden terrace. The regular suites have an area of 38 square meters and fitted with a bamboo-framed queen bed, air conditioning, mini-bar, bathroom with hot/cold water, cotton bedcovers and linens.
The Resort has two Family Suites with an area of 68 square meters each and fitted with king-sized beds made of bamboo, air conditioning, mini-bar, bathroom with hot/cold water, cotton bedcovers and linens.
The Family Suites are provided with an open garden bathroom decorated with ceramic pots and beautiful plants. All rooms are very spacious and command a magnificent view of the white sandy beach and the blue waters.
An open restaurant is provided that serves Asian and International dishes including Italian food like pizzas and pasta. Sandwiches and other delicacies are also offered together with a wide range of wines from the Visayas region.
Among well chosen flora and fauna and unique architectural decors, a classic swimming pool is built. A little souvenir shop offers guests with varied Philippine arts and crafts. The resort has an exceptionally designed children's playground to give joy to visiting kids and also offers babysitting services.
A Dive Center is provided with a team of divers that offers night diving, house reef diving, equipment rental and diving courses. It has 2 outrigger boats that have the most advanced technical equipment with radio communication, cell phone, Medic First Aid, DAN oxygen, 12-liter aluminum bottles, scuba gears and compressor.
And the best service of all, Ananyana Beach Resort offers top massage and spa facilities. The Resort had developed an herbal spa that uses natural products and hires masseurs that are specialists in their field.
These masseurs offer a wide range of spa treatments, including massage rituals, body therapy rituals, healing rituals, body wraps, and facials. A spa session always starts with a citric foot wash, while guests enjoy fruit and a refreshing herbal tea. Towels and bathrobes are provided.
Room Facilities
Air Conditioning; Bamboo-framed beds; ;Bath/hot & cold water; ; Cable TV; Mini-bar; Room Service
Hotel Facilities & Services
Baby Sitting Services; Coffee Shop; Children's Playground; Herbal Aromatic Spa; Kayaking Paraphernalia; Laundry Services; Mountain bike rental; PADI Scuba Diving; Restaurant; Swimming Pool; Souvenir Shop; Transport Services; Tour Desk; Windsurfing Paraphernalia
Overview
The Ananyana Beach Resort differs from the Island's resorts in their personalized services. Guests will experience less hassle during travel transfers with the hotel's transport services whether in Cebu City or Tagbilaran.
Pamper yourself in the Resort's own Herbal Aromatic Spa and feel total rejuvenation under the magic hands of professional masseurs.
These specialized services plus comfortable lodgings, magnificent surroundings and the chance to see more beautiful sites are well worth the money you pay for them.
Top of Ananyana Beach Resort