Anda: Hidden Paradise Unveiled
Discovering  Pristine White Sand Beaches and Caves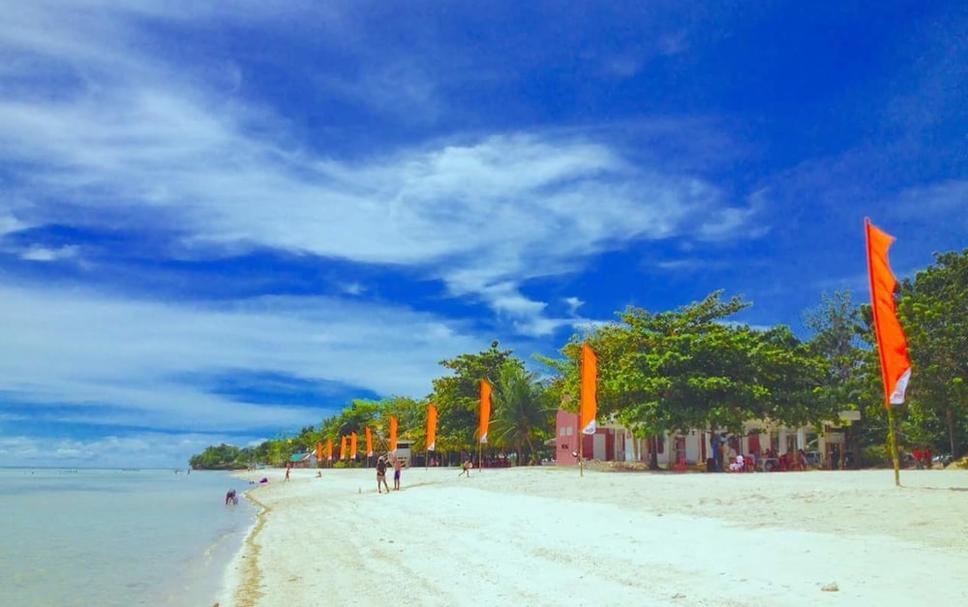 Secure your Cebu Bohol ferry tickets today to start your unforgettable journey!
Anda, a charming town located in the province of Bohol, Philippines, is a hidden gem and a must-visit destination for travelers seeking tranquility and natural beauty. Situated on the eastern coast of Bohol, Anda offers a serene and idyllic escape from the bustling city life.
Anda is located approximately 99 kilometers away from Tagbilaran City, the capital of Bohol, which is about a two to three-hour drive depending on the traffic and road conditions.
Anda is surrounded by other charming towns that can be easily visited as well.
In terms of accommodations, Anda provides a range of options, from budget-friendly guesthouses to beachfront resorts that cater to different preferences and budgets.
For travelers looking for an off-the-beaten-path destination, Anda, Bohol is a hidden paradise waiting to be explored. Its untouched beauty, serene atmosphere, and warm hospitality make it an ideal escape for those seeking a peaceful retreat surrounded by nature's wonders.
anda attractions
One of the captivating features of Anda is its pristine white sand beaches and crystal-clear turquoise waters. The town boasts a stretch of untouched coastline that rivals more popular beach destinations in the Philippines.
Among its notable beach spots are Quinale Beach, a long and picturesque shoreline with fine white sand and swaying palm trees, and Anda Beach, known for its tranquil atmosphere and scenic surroundings.
Aside from its stunning beaches, Anda is also home to breathtaking natural wonders. Cabagnow Cave Pool is a must-visit attraction, offering a unique experience of swimming in an underground pool within a limestone cave. Combento Cave, with its natural rock formations and small waterfalls, is another popular spot for exploration and adventure.
Travelers can also explore the rice terraces in Cadapdapan Rice Terraces, which showcase the agricultural ingenuity of the locals. The terraces offer a picturesque landscape, especially during the planting and harvesting seasons when the fields are vibrant with greenery.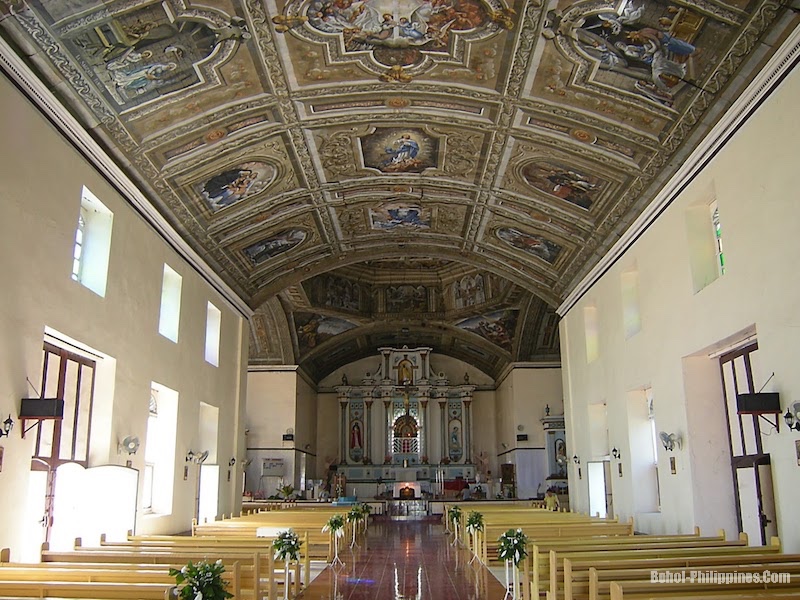 types of attractions in anda
Cave Pools:
Anda is known for its fascinating cave pools, which are natural formations that combine the beauty of caves and refreshing pools of water.
Cabagnow Cave Pool: An underground pool within a limestone cave, providing a unique swimming experience surrounded by fascinating rock formations. The Cabagnow Cave Pool, also known as Anda Cave Pool, is a natural pool formed within a limestone cave. It offers a unique swimming experience in crystal-clear waters surrounded by stalactites and stalagmites. Explore the cave's interior or simply relax in the refreshing pool.

Combento Cave: A cave system with natural rock formations and small waterfalls, ideal for exploration and adventure.
Historic Markers:
Throughout Anda, you will find various historic markers that commemorate significant events, people, or locations with historical importance.
Anda Church Ruins: Ancient ruins of a church that date back to the Spanish colonial period, offering a glimpse into the town's history.
Anda Watchtower: A historic watchtower built during the Spanish era, providing panoramic views of the surrounding area.
These markers provide insights into the town's rich history and serve as reminders of past events or individuals who have made a lasting impact. 
Colonial Churches:
Anda Church (Santo Niño or the Holy Child Parish): A historic church in Anda town, known for its Spanish colonial architecture and religious significance. On 18 July 1885, Anda became an independent parish from Guindulman and become a diocesan parish on 19 March 1885, dedicated to the Santo Niño or the Holy Child. Fiesta day is movable.
These churches, built during the Spanish colonial era, exhibit distinctive features such as thick walls, intricate designs, and historical artifacts. Visitors can admire the grandeur and craftsmanship of these colonial churches, attend religious services, and immerse themselves in the spiritual ambiance of these sacred spaces.
Municipal Buildings & Parks
Anda Municipal Hall: A municipal building with an architectural design that reflects the town's history and heritage.

Anda Market: A bustling market where visitors can experience the local culture, find fresh produce, and interact with friendly locals.
Anda Park: A public park where locals and visitors can relax, enjoy a picnic, and appreciate the beautiful surroundings.
Anda Public Plaza: A charming plaza in the town center, often used for community gatherings and events.
Ancestral Homes:
Anda boasts several ancestral homes that reflect the town's rich cultural and architectural history. These homes have been passed down through generations and often feature traditional designs, intricate woodwork, and antique furnishings. Exploring these ancestral homes offers a glimpse into the lifestyle, traditions, and craftsmanship of the past, providing a unique insight into Anda's cultural heritage.
Beaches:
Anda is renowned for its pristine and picturesque beaches. These beaches offer powdery white sand, clear turquoise waters, and a tranquil ambiance. 
Anda Beach: A pristine and serene beach with soft white sand and crystal-clear waters, perfect for swimming, sunbathing, and relaxing.
Quinale Beach: A picturesque shoreline known for its fine white sand and swaying palm trees, offering a tranquil atmosphere and stunning views.
Anda de Boracay Sandbar: Located off the coast of Anda, the Anda de Boracay Sandbar is a picturesque stretch of fine white sand emerging during low tide. It offers a beautiful setting for beach strolls, sunbathing, and photo opportunities. Enjoy the clear turquoise waters and the tranquility of this hidden gem.
Dive Sites:

Anda boasts numerous dive sites along its coast, including barangays Candabong, Virgen, Bacong, and Poblacion. These sites offer rich marine life, untouched reefs, spectacular drop-offs, caves, and vibrant coral gardens. Divers can encounter a variety of marine species, from nudibranches and shrimps to tuna and whale sharks. The dive sites cater to both beginners and experienced divers, with varying currents and good visibility throughout the year.

Burial Caves:
Anda is home to several primitive burial caves located in Candabong, Bacong, Virgen, Casica, Talisay, and Tawid. These caves, perched on cliffsides, showcase the town's historical significance. Some caves are challenging to access and may require ladders and ropes. Unfortunately, some of the gravesites have been plundered by grave robbers, but they still offer a glimpse into the town's ancient burial practices.
Rugged Terrain/Cliffs:
The Anda coastline features rugged cliffs that have been shaped by the relentless waves of the sea. These cliffs provide shelter from the sun and serve as habitats for mangroves. Many resorts in Anda have built native huts on top of these cliffs, offering excellent vantage points to appreciate the breathtaking views of Guindulman Bay and the neighboring island of Camiguin.
Forest and Nature Parks
Anda Nature Park: A nature reserve with lush greenery, walking trails, and a variety of flora and fauna.
Anda Forest: A dense forest area where nature enthusiasts can go hiking, bird watching, and explore the diverse ecosystem.
Shrine of "Inday Potenciana":
The shrine of Potenciana "Inday" Saranza, known as Inday Potenciana, is a revered figure in Anda. After her death in 1953, her remains were preserved and are believed to possess healing powers. Many people, both locals and visitors, come to the shrine to offer prayers and seek her intercession for healing and other requests.
Rock Painting at Lamanok Point:
Lamanok Island (in Candijay): An enchanting island known for its natural rock formations, ancient burial caves, and prehistoric artifacts.
Lamanok Point, accessible by boat or on foot, is a site believed to have been inhabited by people during the Paleolithic era. The rock paintings found here depict abstract designs with subtle shading. These paintings, created using stone tools and animal blood as paint, offer a glimpse into the ancient artistic expressions of early inhabitants.
Anda Falls:
Located in Barangay Casica, Anda Falls is a captivating waterfall where visitors can enjoy the refreshing beauty of nature and indulge in outdoor activities.
Blue Heaven:
Barangays Tanod and Linawan are home to a mountain paradise known locally as "Blue Heaven." This scenic location offers picturesque landscapes, serene surroundings, and opportunities for outdoor exploration and relaxation.
These attractions highlight the diverse natural wonders and cultural heritage of Anda, making it a captivating destination for travelers seeking adventure and tranquility.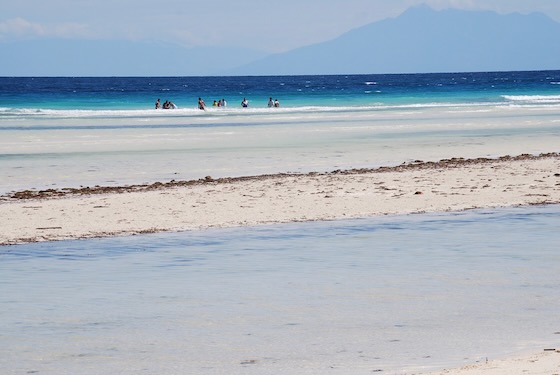 types of beaches in anda
Pristine Beaches:
Anda is known for its pristine and untouched beaches. These beaches feature powdery white sand, crystal-clear waters, and a tranquil atmosphere. They provide a serene and idyllic setting for relaxation, sunbathing, and enjoying the beauty of nature.

Snorkeling and Diving Beaches:
Anda boasts excellent snorkeling and diving opportunities. The beaches in Anda offer access to vibrant coral reefs, diverse marine life, and underwater ecosystems. Snorkelers and divers can explore the rich underwater world, encountering colorful fish, coral formations, and even turtles.
Secluded Beaches:
Anda is home to secluded beaches that offer a sense of privacy and seclusion. These hidden gems provide a peaceful escape from the crowds, allowing visitors to enjoy the beauty of nature in a serene setting.
Scenic Beaches with Cliffs:
The coastline of Anda features rugged cliffs and scenic views. Some beaches have cliffs that provide a dramatic backdrop to the pristine sands and azure waters. These spots offer opportunities for photography and enjoying breathtaking coastal scenery.

It's important to note that Anda is primarily known for its pristine and less-crowded beaches, offering a peaceful and natural beach experience. While there may not be as many developed tourist amenities as in other beach destinations, the charm lies in the untouched beauty and tranquility of the beaches in Anda, making it an ideal destination for nature lovers and those seeking a peaceful coastal retreat.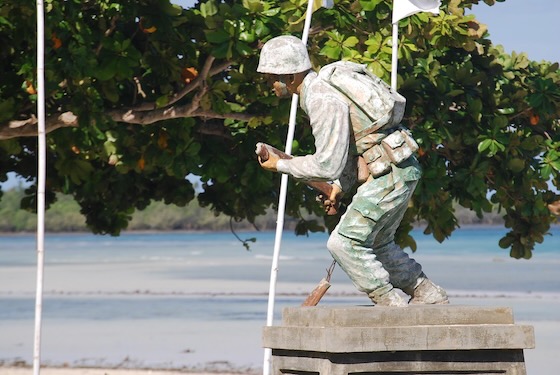 Recommended Bohol Philippines Tours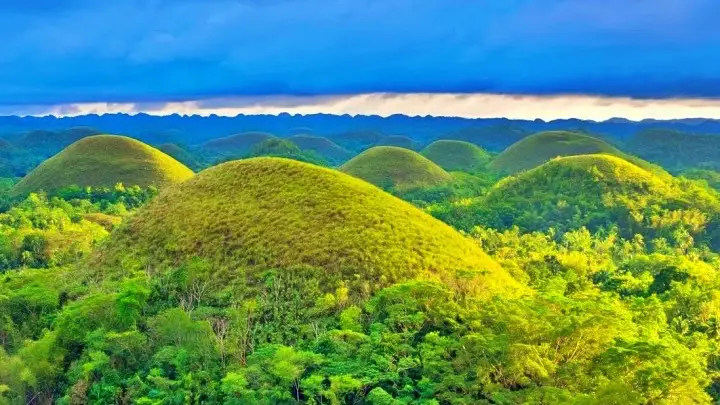 [ Bohol Sight Seeing Day Trips  - Check Out Availability ]
[ Full Day Cruise and Sailing Tours - Check out Availability ]
[ Full Day Adventure Tours - Check out Availability ]
Discover more of Bohol's natural wonders through our recommended tours. Click on the links below to embark on unforgettable adventures:
Ready to explore the beautiful islands of Cebu and Bohol? Secure your ferry tickets today through 12go and start your unforgettable journey!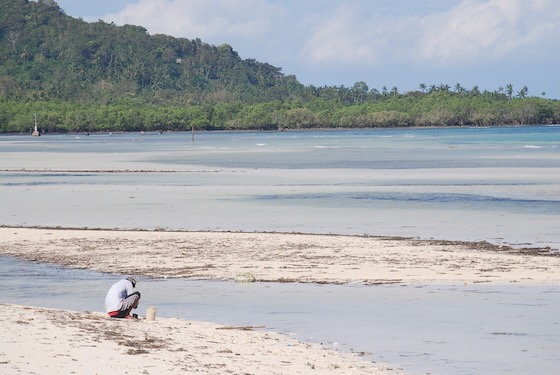 nearby attractions
Here's a list of some of the attractions in and around Anda Bohol.
Cadapdapan Rice Terraces: Beautiful terraced fields showcasing the agricultural ingenuity of the locals, offering a picturesque landscape.

Can-Umantad Falls (in Candijay): A majestic waterfall located in the neighboring town of Candijay, featuring a multi-tiered cascade and lush surroundings.
Guindulman Beach: A scenic beach in the nearby town of Guindulman, featuring pristine shores and clear waters, perfect for beachcombing and relaxation.
Chocolate Hills: While not located directly in Anda, the iconic Chocolate Hills are a must-visit attraction in Bohol. These unique geological formations consist of over 1,200 cone-shaped hills spread across the landscape. The hills turn brown during the dry season, resembling chocolate kisses, hence their name. Visitors can climb to the viewpoint to enjoy panoramic views of this natural wonder.
Lamanok Island: Take a boat trip to Lamanok Island, an intriguing destination known for its unique rock formations and ancient cave paintings. Explore the island's caves, discover the remarkable rock formations, and learn about the rich history and folklore associated with this mystical place.

Remember to plan your visit and check local conditions as accessibility and availability may vary for each attraction. Additionally, there are many other attractions in the region, such as the Hinagdanan Cave and the Tarsier Conservation Area, which you may also consider exploring during your stay in Anda, Bohol.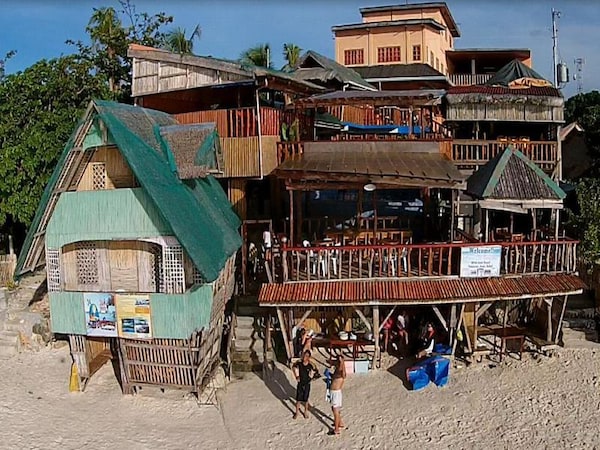 typical fiesta activities
During the Dujanon Festival 2019 in Anda, Bohol celebrated the 134th town fiesta with the theme "Sr. Sto. Niño inspirasyon sa mga kabatan-onan, paglaum sa Kristohanong Katilingban" (Sr. Sto. Niño, inspiration for the youth, hope for a Christian community). The festival spanned from January 12 to 21, 2019, offering a diverse range of activities and events.
The festival commenced with dedicated nights for different organizations. These evenings provided a platform for these groups to showcase their talents and contribute to the festive atmosphere.
A highlight of the celebration was the Tennis Open Invitational, which started on January 17 and concluded on January 19. This tournament allowed participants to compete and display their tennis skills.
Religious events were also an integral part of the festival. A Fluvial Procession took place on January 20, followed by a Solemn Mass Procession. These processions honored the Santo Niño and allowed devotees to express their faith and devotion.
The festival included the exciting Dujanon Festival Queen pageant, which crowned a deserving representative to embody the spirit and beauty of the festival. Additionally, a Pontifical Mass was held on January 21, marking a significant religious moment for the community.
The pinnacle of the Dujanon Festival was the Dujanon Festival Street Dancing and Mardi Gras parade, which showcased colorful costumes, traditional dances, and lively music. This vibrant spectacle celebrated the rich cultural heritage of Anda and brought the community together in a spirit of joy and unity.
The festivities concluded with the Grand Reunion Disco, providing an opportunity for residents and visitors to celebrate, dance, and enjoy the festive atmosphere.
The Dujanon Festival 2019 offered a range of activities that combined religious devotion, cultural celebrations, and community participation. It was a time for people to come together, honor their traditions, and create lasting memories during the fiesta celebration.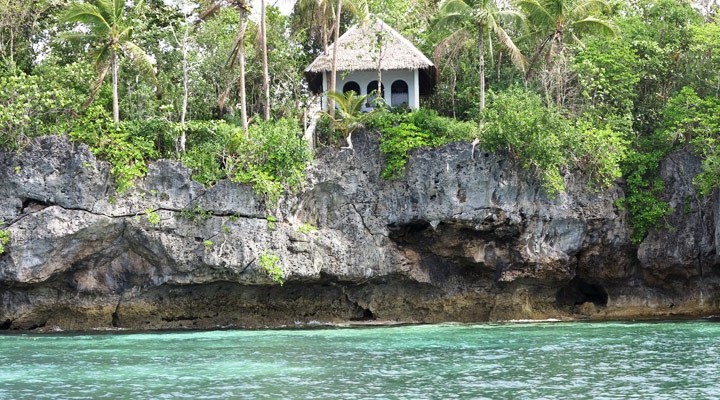 what to do in anda bohol
Anda, Bohol is a beautiful coastal town located on the island of Bohol in the Philippines. It offers a range of activities and attractions that visitors can enjoy. Here are some things to do in Anda, Bohol:
1. Visit Anda's White Sand Beaches:
One of the main attractions in Anda is its pristine white sand beaches. Enjoy the crystal-clear waters, relax on the powdery sand, and soak up the tropical sun. Popular beaches in Anda include Quinale Beach and Anda Beach.
2. Explore the Lamanok Island:
Take a boat trip to Lamanok Island, which is known for its unique rock formations and ancient cave paintings. Explore the caves, discover the intriguing rock formations, and learn about the island's rich history and folklore.
3. Swim in the Cabagnow Cave Pool:
Experience the refreshing Cabagnow Cave Pool, a natural pool fed by underground springs. Take a dip in the cool turquoise waters surrounded by limestone formations, or simply relax and enjoy the serene atmosphere.
4. Discover the Can-umantad Falls:
Can-umantad Falls is a stunning multi-tiered waterfall nestled in the lush jungle of Bohol. Trek through the scenic trails, and once you reach the falls, take a refreshing swim in its clear pools or enjoy a picnic amidst the picturesque surroundings.
5. Snorkel or Dive at Anda's Coral Reefs:
Anda is known for its vibrant coral reefs, making it an ideal spot for snorkeling and diving enthusiasts. Explore the underwater world teeming with colorful marine life, including tropical fish, coral formations, and even sea turtles.
6. Visit the Anda de Boracay Sandbar:
Take a boat ride to the Anda de Boracay Sandbar, a small stretch of powdery white sand that emerges during low tide. Enjoy the unique experience of walking on the sandbar and taking in the panoramic views of the surrounding turquoise waters.
7. Try Local Cuisine:
Don't miss the opportunity to savor the delicious local cuisine in Anda. Taste fresh seafood dishes, traditional Filipino delicacies, and enjoy the warm hospitality of the local restaurants and eateries.
These are just a few of the activities and attractions you can enjoy in Anda, Bohol. The town offers a laid-back and picturesque coastal experience, perfect for nature lovers and those seeking relaxation amidst beautiful surroundings.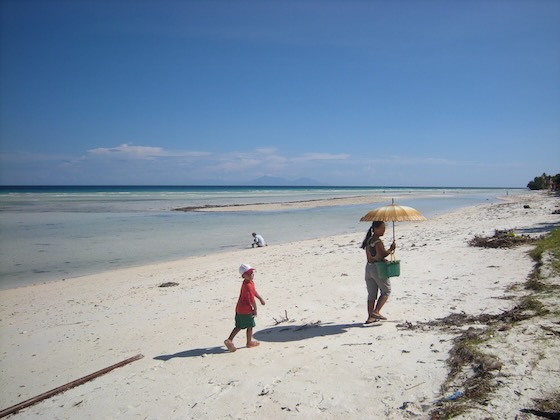 food & drink
In Anda, Bohol, you'll find a variety of local delicacies and dining options that showcase the flavors of the Philippines. Here are some popular food and drink choices in Anda:
1. Seafood: Being a coastal town, Anda is renowned for its fresh seafood. Enjoy delectable dishes such as grilled fish, shrimp, crabs, and squid. You can find seafood served in various styles, including Filipino-style adobo (marinated and braised), sinigang (sour soup), and kinilaw (ceviche).
2. Boholano Dishes: Bohol has its own distinct culinary traditions. Try the popular Boholano dish called "Calamay," a sticky rice cake made with coconut milk and brown sugar. Another specialty is "Binagol," a sweet delicacy made from grated taro root and coconut, typically wrapped in banana leaves.
3. Tropical Fruits: Bohol is known for its abundance of tropical fruits. Don't miss the opportunity to try delicious fruits like mangoes, bananas, pineapples, and coconuts. You can find them fresh at local markets or enjoy them as refreshing shakes and desserts.
4. Bohol Bee Farm: Visit the Bohol Bee Farm, a popular attraction that offers organic farm-to-table dining experiences. They serve a range of healthy and sustainable dishes made with ingredients sourced from their own farm. Try their signature dishes like organic salads, flower-infused ice cream, and spreads made from locally sourced honey.
5. Local Bakeries and Snack Stalls: Explore the streets of Anda and you'll find small bakeries and snack stalls where you can try local treats. Look for items like "Puto Maya," a sticky rice delicacy served with ripe mangoes, and "Torta," a sweet bread filled with ingredients like cheese, coconut, or ube (purple yam).
6. Fresh Coconut Juice: Stay hydrated with fresh coconut juice, a popular and refreshing drink in the Philippines. Enjoy the natural sweetness and the tropical flavors while relaxing on the beach or exploring the town.
Remember to also ask locals for their recommendations on the best places to eat in Anda, as they can provide insights into hidden gems and must-try dishes specific to the area.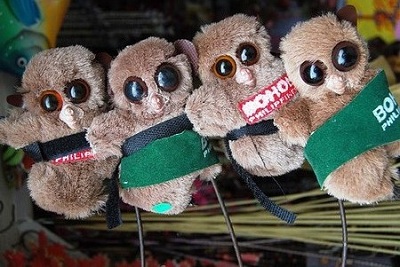 delicacies & souvenirs
In Anda, Bohol, you can find a variety of local delicacies and souvenirs that make for great gifts or keepsakes. Here are a few suggestions:
1. Peanut Kisses:
Peanut Kisses are bite-sized cookies made from roasted peanuts, sugar, and egg whites. They are a popular delicacy in Bohol and can be found in most local stores and souvenir shops.
2. Kalamay:
Kalamay is a sticky sweet rice dessert made from glutinous rice, coconut milk, and brown sugar. It is typically served in small containers or wrapped in banana leaves. Kalamay can be a unique and delicious souvenir to bring back home.
3. Handwoven Products:
Bohol is known for its intricate and beautifully crafted handwoven products. Look for items such as baskets, bags, mats, and hats made from indigenous materials like bamboo, rattan, and buri leaves. These items showcase the local craftsmanship and make for unique souvenirs.
4. Shell Crafts:
With its coastal location, Anda offers a variety of shell crafts. Look for seashell jewelry, wind chimes, decorative items, and shell-inlaid accessories. These items capture the essence of the seaside and can be wonderful reminders of your trip to Anda.
5. Bohol Coffee:
Bohol is known for producing high-quality coffee beans. Consider purchasing locally sourced coffee beans or pre-packaged ground coffee as a delicious souvenir for coffee enthusiasts.
6. Tarsier-inspired Souvenirs:
Bohol is famous for its tarsiers, the world's smallest primates. You can find tarsier-themed souvenirs such as stuffed toys, keychains, magnets, and artwork. These adorable and unique items are a great way to remember your visit to the region.
7. Boholano Handicrafts:
Explore local markets and shops to discover a variety of Boholano handicrafts. Look for items like wooden carvings, traditional instruments like the kulintang or kubing, woven textiles, and pottery. These handicrafts reflect the local culture and traditions of Bohol.
When purchasing souvenirs, remember to support local artisans and buy from reputable sources to ensure the authenticity and sustainability of the products.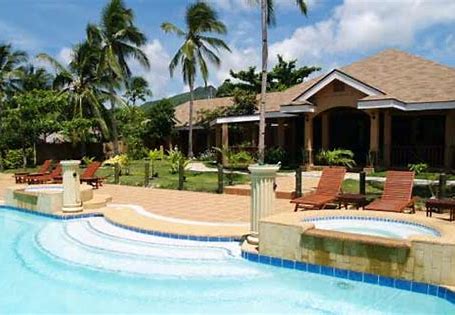 where to stay
When visiting Anda, Bohol, there are several accommodation options available to suit various preferences and budgets. Here are three options for places to stay in Anda:
1. Amun Ini Beach Resort & Spa:
This upscale beachfront resort offers luxurious accommodations and excellent amenities. With spacious rooms, private balconies or terraces overlooking the sea, and a serene ambiance, Amun Ini provides a tranquil and relaxing environment. The resort features a spa, infinity pool, restaurant, and offers activities such as snorkeling and diving.
2. Anda White Beach Resort:
For a more mid-range option, Anda White Beach Resort is a popular choice. Located near the beach, it offers comfortable rooms with modern amenities. The resort features a swimming pool, restaurant, and bar. Guests can enjoy direct access to the beach, water sports activities, and beautiful sunset views.
3. Blue Star Dive & Resort:
If you're interested in diving or snorkeling, Blue Star Dive & Resort is an ideal option. It provides accommodation with a focus on diving services and training. The resort offers comfortable rooms, a dive center, and a restaurant. It is located near the beach and provides access to some of Anda's popular dive sites.
These are just a few options among many in Anda, and availability may vary. It's always recommended to check for reviews, compare prices, and book accommodation in advance to ensure availability during your visit.
getting there & around 
Ready to explore the beautiful islands of Cebu and Bohol? Secure your ferry tickets today through 12go and start your unforgettable journey!
To get to Anda from Panglao Airport, Tagbilaran, or the nearest seaport, you have a few transportation options available:
1. Private Transportation: You can arrange for private transportation, such as hiring a car or booking a private van or taxi, to take you directly from Panglao Airport, Tagbilaran, or the nearest seaport to Anda. This option offers convenience and flexibility, allowing you to travel at your preferred time and pace.
2. Public Transportation: From Panglao Airport or Tagbilaran, you can take a tricycle or a taxi to the Integrated Bus Terminal (IBT) in Dao, Tagbilaran City. From there, you can catch a bus or van bound for Anda. Buses usually have "Guindulman" or "Candijay" signages, and you can inform the driver or conductor that you will alight in Anda. The travel time from Tagbilaran to Anda by public transportation is approximately 2-3 hours, depending on traffic and the mode of transportation chosen.
3. Ferry/Boat: If you arrive at the nearest seaport, which is the Tagbilaran City Port, you can take a ferry or boat to Jagna Port in Bohol. From Jagna, you can hire a tricycle or take a bus or van to Anda. The travel time from Jagna to Anda is around 45 minutes to an hour.
It's advisable to check the schedules of public transportation and ferry/boat services ahead of time, as they may vary. Additionally, consider allowing some extra time for potential delays or waiting periods, especially during peak travel seasons.
anda history
The Municipality of Anda, formerly known as Quinale, has a history rooted in its struggle for independence and establishment as a separate town. In the early days, Quinale was a barrio of the municipality of Guindulman, characterized by uncultivated lands, swampy shores with mangroves and hardwood trees.
The residents of Quinale desired independence and submitted a petition for separate townhood on July 8, 1856. However, their initial request was denied due to not meeting the required number of 500 tributes or taxpayers. Undeterred, they submitted another petition on December 30, 1872, addressing the Provincial Governor of Bohol and endorsed by various authorities. Despite improvements in public buildings, the church, and road infrastructure, their request was again denied due to insufficient taxpayers.
Persistently seeking autonomy, the people of Quinale filed petitions on multiple occasions, emphasizing the need for proper supervision and leadership to prevent migration and foster growth. Finally, on September 23, 1874, they submitted a petition focusing on the civil aspect of becoming a separate town, rather than a separate parish, which allowed for a lower requirement of taxpayers.
After a considerable delay, the Consejo de Administration recommended the separation of Quinale in its civil aspect only. On March 12, 1875, Governor General Don Jose de Malcampo y Monje issued the decree creating the new town of Anda, separated from Guindulman in the civil aspect as desired by the religious authorities. The order of separation was confirmed by the Archbishop of Manila and published on April 1, 1875.
Following the approval, officials from Anda and Guindulman convened to determine the boundaries of the two towns on May 3, 1875. The decree allowed the residents to continue cultivating their lands, regardless of whether they fell within the boundaries of Anda or Guindulman.
The establishment of Anda as an independent town marked a significant milestone in its history, reflecting the determination and resilience of its people in shaping their own destiny.
anda bohol geography
Anda, Bohol is characterized by its diverse geography, offering a mix of mountains, valleys, flatlands, and coastal areas. Here is a summary of the town's geography for a travel guide:
Topography: Anda's topography consists of mountain ranges that gradually transition into flatlands near the town proper. The lands along the coast are above sea level, with beaches gently sloping down to the sea. This coastal area is ideal for residential and commercial purposes, while the hinterland barangays feature massive limestone formations with sinkholes and channels.
Rock Formations: Anda has three main rock formations. Sierra Bullones is dominated by massive limestone with sinkholes and channels, mainly found in the hinterland barangays. Jagna Andesite is characterized by Posphysitic Andesite and is common near the coast, with saline intrusion and low-yield springs. Mud silt, sand, and gravel are found along the coastal areas, flood plains, and river systems, including raised coral reefs.
Soils: The plains in Anda have two main soil types. Batuan Faraon complex combines Batuan soil and Faraon clay, with low drainage and solid rocks beneath the soil. Mountain soil, found in upland areas, is undifferentiated and susceptible to erosion. The pH ranges from 5.5 to 
Natural Resources: Anda has manganese deposits in Barangay Katipunan, and guano can be found in caves in Barangays Badiang, Talisay, Lundag, and Tanod. The coastal barangays of Badiang, Linawan, and Talisay have coral formations, while swamps and mangroves occupy an area of 338 hectares. Fish sanctuaries are being developed in Barangay Linawan to promote marine conservation and sustainable fishing 
Marine Resources: Anda's waters are rich in marine life, offering potential for fish production, particularly bangus (milkfish) fries or fingerlings. Sea shells are abundant, and the town serves as a source of bangus fries for fishponds in neighboring municipalities.
Check the Bohol Tourism website for more information.
Go to homepage from Bohol Anda.