Bamboo Products of Guindulman
Secure your Cebu Bohol ferry tickets today to start your unforgettable journey!
Little known of but fast gaining recognition are the bamboo products of Guindulman. In fact these special products were chosen by the Mayor of Guindulman and her constituents and submitted to OTOP (One Town One Product) Philippines - a priority program of President Gloria Macapagal-Arroyo to promote entrepreneurship and create jobs in each city and municipality of the Philippines.
Recommended Bohol Philippines Tours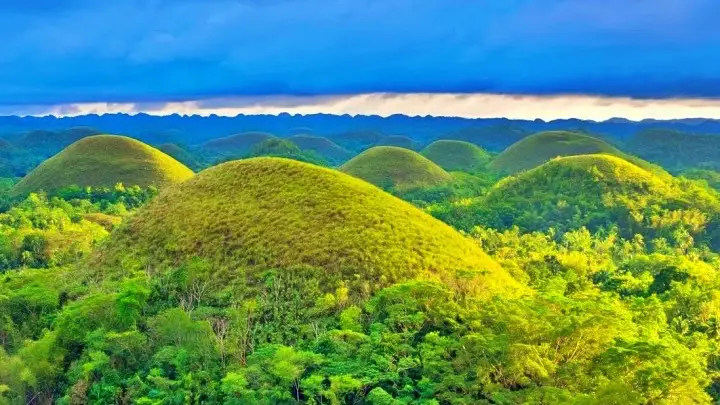 [ Bohol Sight Seeing Day Trips  - Check Out Availability ]
[ Full Day Cruise and Sailing Tours - Check out Availability ]
[ Full Day Adventure Tours - Check out Availability ]
Discover more of Bohol's natural wonders through our recommended tours. Click on the links below to embark on unforgettable adventures:
Ready to explore the beautiful islands of Cebu and Bohol? Secure your ferry tickets today through 12go and start your unforgettable journey!
OTOP Philippines supports micro, small and medium enterprises (MSMEs) to manufacture, offer and market distinctive products or services through the use of indigenous raw materials and local skills and talents.
The bamboo products of Guindulman are distinctly different from other traditional bamboo furniture manufactured in Bohol and in fact in the whole archipelago. The finished products are made of 100% bamboo poles mixed with rattan and rope, which gives it an artistic and excellent look. Raw materials are abundant in town as well as in other towns of Bohol.
However, only a few enterprising individuals commercially produce this bamboo furniture since manufacturing and marketing entails a great amount of capital. Having been identified in Guindulman as a viable product with a competitive advantage, the Local Government Unit now seeks to develop and promote the product with the help of national government agencies, the private sector and of course, of OTOP Philippines.
The Department of Trade and Industry, a local government unit, partnered with the Belgian Integrated Agrarian Reform Support Program (BIARSP) provided working capital and technology upgrading trainings to the workers. Product development workshops were conducted and new designs developed.
Besides, the group received business counselling, skills and entrepreneurial training and were given the initial industrial and buyer linkages in order to market their products. For exposure, the group joined trade fairs, both local and abroad and eventually, in 2005, their custom-made bamboo cottages made it to Germany.
At present, 90% of sales of Guindulman bamboo products are taken from local markets while 10% covers foreign markets. Performance sales average is relatively small at P25, 000 per month yet the group's performance matrix will improve with continued assistance. The bamboo products of Guindulman do have a great potential for export.
The main producer of bamboo products in Guindulman is Nievez Bamboo Craft. For orders or any inquiry, contact Mr. Olimpio Nievez at cellphone number 09104634057. He is presently based in Barangay Guio-ang, Guindulman.
What are Bamboos?
Bamboos are not trees, mind! They are giant grasses and they grow so fast. Some species grow four feet in one day! Bamboo reaches full height in one growth spurt of about two months and it is so flexible. It bends with the wind. Yet when it is matured, cut and dried, it has the strength of steel. Bamboo shoots are food for the masses. Sliced thinly and sautéed with meat or shrimps, tastes heavenly!
Bamboo clumps dot the countryside in Bohol and its poles are often used as building materials. In fact, the Nipa Hut – Philippines' National House is made of bamboo with nipa thatched roofing. Whole poles are used as beams and panels and when broken serves as flooring material. Backyards often used the bamboo for fencing.
The resilient and ever innovative Filipinos have found other uses of the bamboo. Aside from the roots which are brewed and used as medication for coughs, the long matured poles are made to support small to big-sized motorized bancas and so designed to make the bancas look elegant and sturdy. These truly Filipino-designed boats dot the Philippine water estuaries.
For centuries, the bamboo was used to make furniture, home decors and knick-knacks. Many materials can be found in the local markets of Bohol and they have found their way to other towns and cities of the archipelago. Identifying and categorizing these products will take a long time to make. There are just too many.
From simple designs, the furniture has evolved into artistic pieces and has gained recognition, not only locally but abroad. Beauty and artistry in bamboo furniture making largely depends on the intrinsic ability and knowledge of the individual yet he cannot express himself fully and sustain the market without financial back-up. Thus help from the government and the private sector comes in handy!