BelleviewRock Resort Bohol
Secure your Cebu Bohol ferry tickets today to start your unforgettable journey!
The BelleviewRock Resort Bohol is a newly developed dive resort situated on the side of a cliff in Panglao Island that commands a wide and panoramic view of the Mindanao Sea.
Recommended Bohol Philippines Tours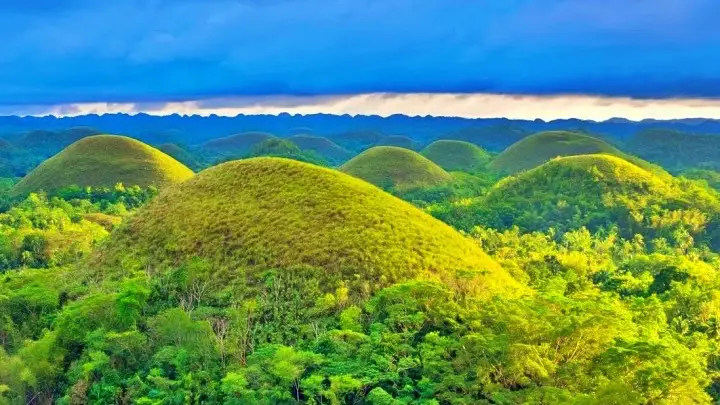 [ Bohol Sight Seeing Day Trips  - Check Out Availability ]
[ Full Day Cruise and Sailing Tours - Check out Availability ]
[ Full Day Adventure Tours - Check out Availability ]
Discover more of Bohol's natural wonders through our recommended tours. Click on the links below to embark on unforgettable adventures:
Ready to explore the beautiful islands of Cebu and Bohol? Secure your ferry tickets today through 12go and start your unforgettable journey!
An intricate and carefully patched stairway leads to a quiet and clean shallow underwater world perfect for snorkeling and scuba diving.
On the westside part of the resort you get a glimpse of Pamilacan Island which is well-known for dolphin and whale watching, and on the opposite side Balicasag Island, a dive spot.
BelleviewRock Resort Bohol has 9 family suites, spacious, very clean, fully air conditioned and provided with queen-sized beds with all modern amenities for full comfort.
The resort is a dive center with complete dive facilities that offer scuba diving packages, scuba diving equipment rental, Philippine scuba diving safaris and PADI certification courses.
It boasts of a freshwater swimming pool and a kiddy pool with a round pool bar that offer refreshing cocktail drinks and delicious snacks.
The restaurant commands a fantastic view of the sea and caters, not only to guests, but also to parties and other big events.
How to get there
BelleviewRock Resort Bohol is located at Tawala, Panglao Island, Bohol, Visayas 6340 Philippines.
Panglao Island is considered as Bohol's "Island Paradise".
Facilities and Amenities
There are 9 bungalow type cottages or nipa huts (as the locals call it) with thatched roofing and an area of 25 square meters each.
For meetings, the resort's hall area can accommodate up to 60 persons and have state-of-the-art audio, video, and stage equipments like LCD projector, sound system, microphones, desk top computer and laptop
BelleviewRock Resort Bohol's diving boat is the largest in the island equipped with all the gadgets and safety devices to make your diving adventure hassle-free and safe.
The resort offers gear service, camera hire and liveboards.
A freshwater swimming pool and a kiddy pool are provided with a round pool bar that offer refreshing cocktail drinks and delicious snacks.
Dining at BelleviewRock Resort Bohol
The resort's mini restaurant serves very delicious food at reasonable prices. Food can be served on the terrace that commands a spectacular view of the sea.
Stocks are limited to maintain freshness. If you have a particular menu in mind, you have to inform the restaurant ahead of time for them to prepare it.
Room Features
Rooms are fully air-conditioned with added feature of concealed fresh air louvers mounted at the front and back walls of the rooms to ensure fresh air exchange during hot summer months.
All rooms are provided with queen-sized beds made from the finest hardwood and covered with cotton bedcovers and linen.
The rooms are spacious and can even accommodate another bed if needed.
Walls are painted white and the windows are covered with elegantly tailored curtains.
The rooms are provided with a roomy closet, study desk, chair, overhang lighting, a native style lampshade, and a spacious bathroom with shower.
Outside the rooms you will find a table with 2 plastic chairs.
Overview
Minus the white sand beach, BelleviewRock Resort Bohol has it all: accommodations with modern facilities, beautifully landscaped property, delicious food, fantastic seaside view, guided tours and service that is superb!
Yes, the last one mentioned matters most, for without it, guests will never come back nor recommend the place to others even if you have five star facilities and amenities to offer.
BelleviewRock Resort Bohol differs in that guests are treated with utmost courtesy, not only by the owners but by the staff, too.
Service is prompt and the well-trained staff, time and again, has been proven to be honest.
The owners are very professional and accommodating. They are easy to talk to and do their best to please.
The resort is the place for anyone in search of peace and relaxation, a perfect hideaway!
You will enjoy absolute privacy and freedom.
Top of BelleviewRock Resort Bohol