Bien Unido Beach in Pictures
Secure your Cebu Bohol ferry tickets today to start your unforgettable journey!
this photo and succeeding ones courtesy of EJ
July 6, 2009 was another exciting beach outing! Again the Rice Mill workers conceded to a beach outing, yet this time, it was not company paid although the ride was provided, as usual. The huge ten-wheeler truck was enough to carry the workers and their families to the beach.
Recommended Bohol Philippines Tours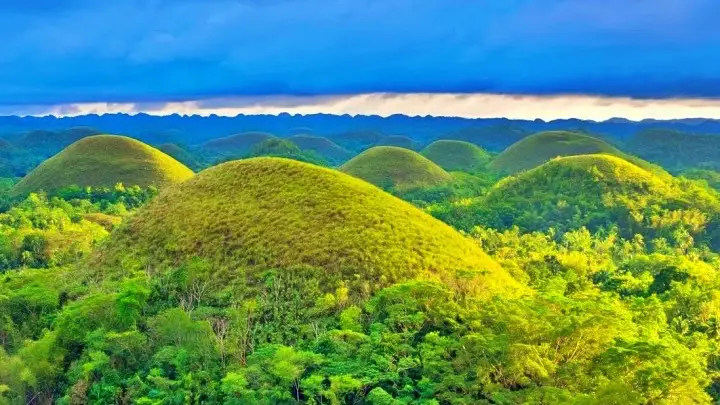 [ Bohol Sight Seeing Day Trips  - Check Out Availability ]
[ Full Day Cruise and Sailing Tours - Check out Availability ]
[ Full Day Adventure Tours - Check out Availability ]
Discover more of Bohol's natural wonders through our recommended tours. Click on the links below to embark on unforgettable adventures:
Ready to explore the beautiful islands of Cebu and Bohol? Secure your ferry tickets today through 12go and start your unforgettable journey!
the ride provided by Alturas. . .
Each of the workers chipped in to buy "tuba" (a local wine made from coconut sap) and agreed to "bring their own baon and F.O." F.O. means "for others". Each has to bring in extra food to share with everyone!
kinilaw being prepared . . .
Gathering time was set at 8:00 a.m. Our family was late since we went to dawn Mass first and then prepared food to bring with us. We brought adobong "bibi" (duck), kinilaw (fresh fish in venigar with lemonsito and lots of spices), lato (juicy seaweed), softdrinks, green mango and junk foods, which are the kid's favorite!
Bien Unido was only a few kilometers away from our home in San Agustin, Talibon. Two towns away, it took us only less than an hour to get to the Kamansilis Beach Resort, one of the few resorts in Bien Unido. From the gateway of the resort, the beach can be seen to be only a few steps away.
The sand is brownish-white and very fine along the seashore. Later when I waded into the sea, I found out that there were sea grasses underneath and the sand felt fine and mushy. After a few minutes of walking on the seabed, the clear water got cloudy because of the sand.
the Buno kids minus Renan . . .
the one in gray is my beloved husband . . .see the crooked tree!
Looking up and around, you will see the shoreline of Talibon in the distance; the pier, the green-rooftop of the mega market and even the silhouette of Talibon's cathedral. On the right hand side and nearer to Bien Unido beach is the island of Jao. A beach resort at Jao with cottages can be clearly seen.
Outrigger boats passed by the resort on their way to and from the town of Trinidad via the river whose opening is only a few feet away from where we stand; and out in the distance, passenger ships glided thru and passed by the Jao Island on their way to Cebu City.
Jao Island in the distance. . .
But what caught my attention were the trees in the resort. They were old mangrove trees with small rounded leaves, crooked stems and with protruding roots that are very attractive to look at. I took many pictures of the trees and other mangrove trees along the shoreline.
another crooked mangrove tree . . .
Aside from swimming and eating, the workers and their children enjoyed bouts of beach volleyball.
And when the drinking spree of tuba took its toll, they merrily went in to heartfelt singing with the resort's videoke system. In fact the intoxicated singers refused to leave their singing bout when my husband called it quits. The videoke have to be shut off (seemingly by accident) for them to go and take their places on the truck.
It was a well-spent day. We got to know my husband's co-workers and their families and gain a few more friends although meeting only yearly is not enough to strengthen relationships. Yet we got to the point of sharing food and "tsismis". We shared our meager "baon" yet many were generous in return and even more so! In fact, we were able to bring home chicken adobo, broiled fish and boiled bananas. . . more than enough for our evening meal!
More pictures . . .
the Buno kids at play.....
sour?
me with my two girls: Nelli and Celine....