Bohol Birding and Bird Watching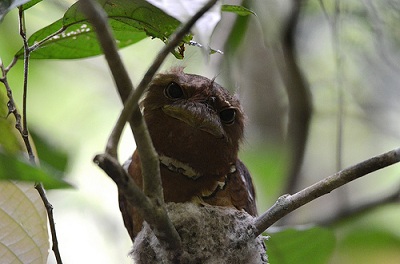 Bohol Birding or Bird-watching is now becoming a favorite pastime for more and more people. People have a natural love for birds, even to the point of worshipping them, which finds expression in paintings, poetry, songs and stories. It is spoken of in Philippine folklore in "Ibong Adarna" and often used to symbolize power in the eagle, peace in the dove and happiness in the bluebird.
Thousands, of whatever monetary value, are spent in the search and study of these exotic creatures. Expensive optical equipments to obtain a clearer view of birds are purchased such as binoculars and spotting scopes, to name a few; and more is spent now in bird sanctuaries or even in homes for bird food, shelter and water.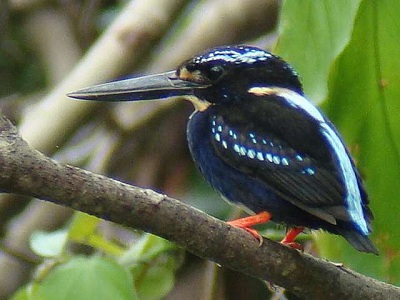 ---
Bird Sanctuaries
---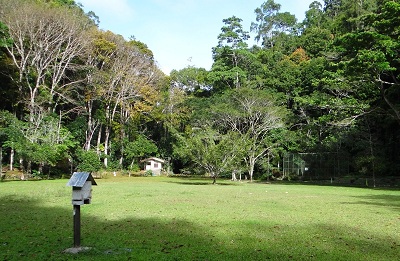 Rajah Sikatuna National Park is a haven for nature lovers and a bird-watcher's paradise. It is the widest remaining forest in Bohol. This forested karst limestone areas were recognized and declared a National Park under Proclamation No. 129 in July 10, 1987.
Presently known as the Rajah Sikatuna Protected Landscape, the park occupies a total land area of 9,023 hectares of land; 6,300 made up of forests, natural and man-made. It is home to various species of birds; all of which were spotted in the premises by bird watchers and recorded. In fact, a birder's logbook is available at the park's headquarters which is a handy guide for beginners and for visitors.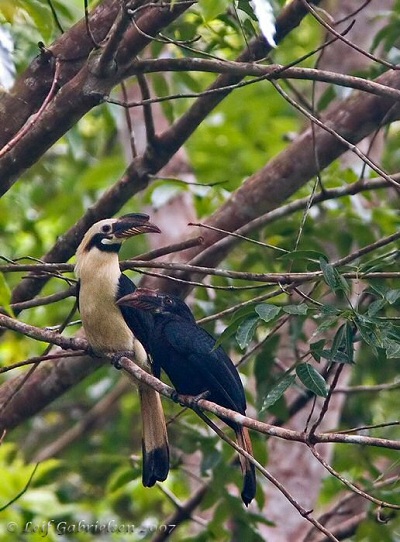 Rajah Sikatuna National Park has set out a number of trails for the ease of bird watchers. The trails and footpaths wind its way in and out of specific bird habitats. Yet, to lure some of the naturally shy birds to your position, and in order to see some rare specie and get some documentation, it is advisable to bring birdcall tapes.
Among others, the following birds have been seen in Rajah Sikatuna National Park. The pictures, however, were taken from the internet just to give you an idea of how each bird looks. A few were taken directly at Rajah Sikatuna National Park by foreign birders, though. Bird Photos 2
---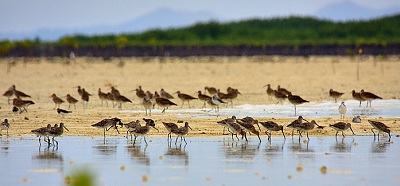 These wetland areas on Olango are comprised of mangrove forests, mudflats, and sea grass beds which are critical spawning, nursery, feeding and transient shelter areas to hundreds of fish species, crustaceans and invertebrates. With the proliferation of marine life in the area, countless of birds come to feed and roost, and some eventually made it their habitat.
In fact, these wetland areas is now a critical stopover for tens of thousands of migratory birds travelling the East Asian Migratory Flyway, one of the most important shorebird and water bird migratory flyways in the world. Included in the bi-annual "travellers" are a number of endangered and threatened bird species.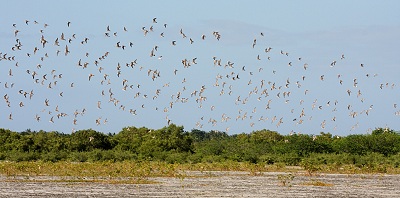 ---
Why Birds?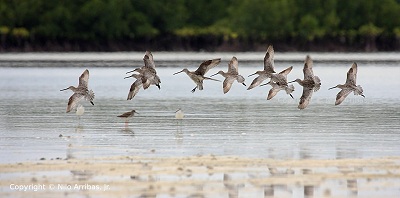 Birds come in all sorts of sizes with feathers and plumage having sober to vibrant hues which are so attractive that a lot of people find the time and the patience to observe them. Birds are identified through its feathers and plumage. No other animals have them. Feathers are unique to birds and are a complex product of its skin. Its structure is one of nature's greatest wonders. And you can say this to be true if you see a peacock spreading its dazzling feathers in all its glory.
We have a comprehensive list of Birding Tour Packages provided by hundreds of leading suppliers around the world. Click HERE to get your FREE brochures
Books have been published with loads of pictures of different species in their natural habitats printed for one to enjoy browsing on. Knowledge begot awareness and the desire to know more, starting with the birds often found in one's doorstep and window sills and in the garden. With the onslaught of the printed media, more people are now infected with the birding or bird watching fever; traveling thousands of miles and crossing continents just to observe them in their natural habitats.
Birds are found everywhere throughout the world, from pole to pole, in grasslands, forests and woodlands, even the most barren deserts, in caves and in the most crowded cities. Many species of birds live and die in their adoptive habitats yet some travel for weeks on end to migrate to other lands.
Birds can fly! Ostriches though are a few exemptions. They are masters of the air – they glide, hover, fly high above the clouds, dive in unimaginable speed in pursuit of its prey, fly backwards, forward and fast. They go wherever they please, roaming the earth's surface in self-preservation – to search for food, shelter, and nesting places. Throughout the centuries, men have imitated the birds, studying intricate flight patterns and positions to design aircrafts; starting from the simplest gliders to fighter planes.
Click for FREE information and compare prices of Bohol Island hotels and beach resorts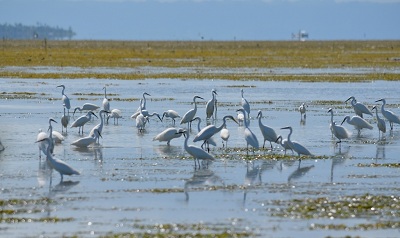 Birds can sing! Their songs are so melodious that they are sources of pleasure and inspiration. Their chirping and twittering are never harsh to our human ears. Bird calls and their songs serve two functions: first, to proclaim the male's territory and warn other males away, and secondly, to attract the females of his specie and to sexually arouse her. With modern technology, bird songs and calls are studied to help in identification purposes.

Birds talk! Surprised? Some specie does, though not all are gifted. I heard them myself. The ones that talk are the parrots – the bright green, yellow and red colored parrots. They can be taught. They mimic short sentences such as "good morning", "you're beautiful", "hello", etc. A black Myna bird can also talk. I found both caged and placed inside a store and were a joy to customers. I for one took delight talking to them and hearing them talk back.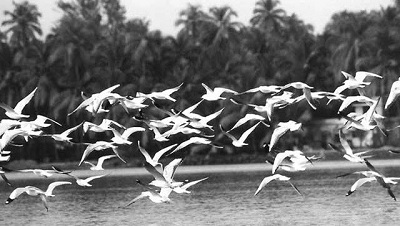 Thus, the colorful feathers and plumage of the birds, their songs and calls, flight patterns, nesting places, food, courtship rituals and habitat are now what induce a lot of people to go on birding trips. We are all birders; for each and every one of us have come across birds of some kind in our neighborhood and are enthralled by their antics.

In our barrio, I often see the Mayas, the blue Kingfisher, the Hummingbird, Swallows and a small black bird, that often dive into passing dogs and chickens, nipping their tails, then fly hurriedly away, and in the distance, seemingly dance on the branches while swaying its white-tipped tail in glee. What a real teaser!
There are 9,000 or more identified species of birds in the whole world, from the tiniest hummingbird to the large Ostrich. Established families and the major orders of birds are still disputed by scientists but slowly, modern science helped to clarify the issues of specie identification and classification especially in the field of biochemical research specifically in the analysis of the bird's DNA.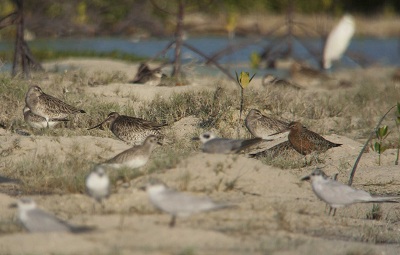 ---
We have a comprehensive list of Birding Tour Packages provided by hundreds of leading suppliers around the world. Click HERE to get your FREE brochures
Share your Bohol Story!
How do you like these Bohol attractions? Do you have a great Bohol story? Tell all the world how lovely are the Bohol islands! Entering your Bohol story is easy to do. Just start typing! Add a photo or video if you want!
Bohol Stories by Our Visitors ...
See what others have written. Click below to see contributions from other visitors to this page ... And remember to RATE the articles.
Then go ahead and tell us your own story, kwento, storya .... Its easy as eating peanuts :-)

Birding on Bohol and Olongo Islands

During a December 2003 trip to visit my fiancee in Cebu, we were able to make short trips to Bohol and Olongo Island to do some birding. All birding was …