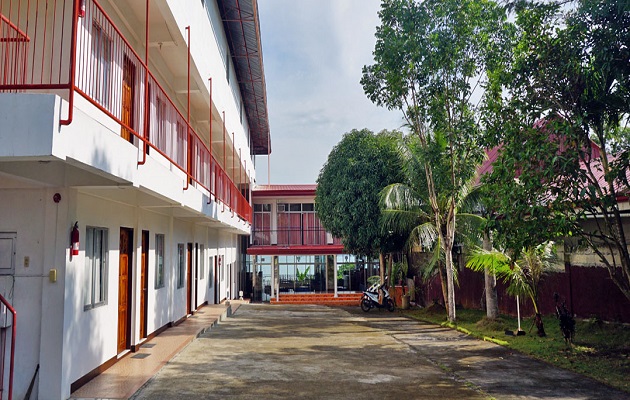 Bohol Real Estate: Discover Your Piece of Paradise in the Philippines
Secure your Cebu Bohol ferry tickets today to start your unforgettable journey!
Welcome to Bohol, a tropical paradise known for its stunning natural landscapes, rich cultural heritage, and warm hospitality. Beyond being a popular tourist destination, Bohol also offers a unique opportunity for those seeking to invest in real estate. In this comprehensive guide, we'll delve into the diverse real estate options available in Bohol, from beachfront properties to tranquil countryside retreats. Whether you're looking for a vacation home, an investment property, or a place to retire, Bohol has something to offer everyone.
Recommended Bohol Philippines Tours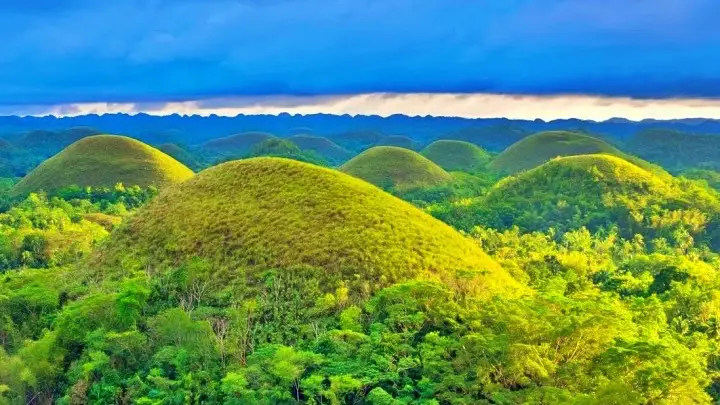 [ Bohol Sight Seeing Day Trips  - Check Out Availability ]
[ Full Day Cruise and Sailing Tours - Check out Availability ]
[ Full Day Adventure Tours - Check out Availability ]
Discover more of Bohol's natural wonders through our recommended tours. Click on the links below to embark on unforgettable adventures:
Ready to explore the beautiful islands of Cebu and Bohol? Secure your ferry tickets today through 12go and start your unforgettable journey!
Bohol Real Estate Overview:
Gain a deeper understanding of the Bohol real estate market. Explore the current trends, property types, and investment opportunities available. Discover the unique factors that make Bohol an attractive location for real estate investment, including its natural beauty, growing tourism industry, and a favorable business environment.
Beachfront Properties:
Imagine waking up to breathtaking views of turquoise waters and pristine white sands. Bohol offers a range of beachfront properties, from luxurious villas to cozy beach houses. Explore popular beach areas such as Panglao Island, Anda, and Baclayon, and find your own slice of paradise where you can unwind, enjoy water activities, and experience the laid-back beach lifestyle.
Countryside Retreats:
Escape the hustle and bustle of city life by investing in a countryside property in Bohol. The island's lush landscapes, rolling hills, and tranquil villages offer a serene and idyllic setting. Consider properties nestled in the countryside, where you can wake up to the sound of birds chirping, breathe in the fresh air, and immerse yourself in the natural beauty that Bohol has to offer.
Residential Communities:
Bohol boasts residential communities that offer a harmonious blend of modern amenities and a relaxed island lifestyle. Explore gated communities, such as Alta Vista Residential Estates in Tagbilaran City or Bohol Vantage Resort in Dauis, which provide security, convenience, and a range of facilities including swimming pools, clubhouses, and sports amenities.
Investment Opportunities:
With the continuous growth of tourism in Bohol, there are excellent investment opportunities for those looking to capitalize on the island's potential. Consider investing in rental properties, such as vacation villas or condominium units, which can generate passive income through short-term rentals. Explore partnerships with established resorts or embark on your own entrepreneurial venture in the hospitality industry.
Sustainable and Eco-friendly Developments:
Bohol prides itself on its commitment to sustainable development. Discover eco-friendly real estate projects that incorporate renewable energy sources, eco-conscious designs, and conservation practices. These developments not only provide a responsible and eco-friendly living experience but also contribute to the preservation of Bohol's natural beauty for future generations.
Legal Considerations:
Before delving into the Bohol real estate market, it's essential to understand the legalities and regulations involved in property ownership. Familiarize yourself with the laws regarding foreign ownership, land titling, and property taxes to ensure a smooth and secure transaction. Consult with local experts and professionals to navigate the legal landscape and protect your investment.
Engaging with Local Real Estate Professionals:
To navigate the Bohol real estate market effectively, it's important to engage with trusted local real estate professionals. Seek the assistance of licensed brokers or agents who have in-depth knowledge of the local market, property listings, and legal procedures. Their expertise will guide you through the process and help you make informed decisions.
Exploring Bohol's Attractions:
While searching for your ideal property, take the time to explore the many attractions and experiences Bohol has to offer. Visit the iconic Chocolate Hills, go on a river cruise along the Loboc River, etc.
Infrastructure and Amenities:
Consider the accessibility and availability of essential infrastructure and amenities when choosing a property in Bohol. Look for areas with good road networks, reliable utilities, healthcare facilities, schools, and shopping centers. Accessibility to airports and seaports is also crucial for easy travel to and from the island.
Lifestyle and Recreation:
Bohol offers a vibrant and diverse range of recreational activities and lifestyle options. Engage in water sports such as diving, snorkeling, and paddleboarding in the crystal-clear waters surrounding the island. Explore hiking trails, bike through scenic routes, or indulge in spa retreats and wellness centers for relaxation and rejuvenation. Bohol's rich cultural heritage provides opportunities to attend local festivals, visit historical sites, and engage in traditional arts and crafts.
Retirement Haven:
Bohol is an ideal retirement destination for those seeking a peaceful and idyllic lifestyle. With its natural beauty, warm climate, and affordable cost of living, the island offers retirees a comfortable and enjoyable way of life. Explore retirement communities or consider building your dream retirement home where you can relax, socialize, and embrace the laid-back Boholano lifestyle.
Bohol Real Estate presents an exciting opportunity to own a piece of paradise in the Philippines. From breathtaking beachfront properties to serene countryside retreats, Bohol offers a range of options for investors, vacationers, and those seeking a change in lifestyle. As you embark on your real estate journey, consider the unique charm, natural beauty, and warm hospitality that Bohol has to offer. Engage with local experts, explore the attractions, and immerse yourself in the vibrant culture and island lifestyle. Let Bohol captivate you with its real estate opportunities and provide you with a truly unforgettable experience in the heart of the Philippines.