Discover Paradise at Bolod Beach: Unveiling Bohol's Hidden Gem of Pristine Sands and Turquoise Waters
Secure your Cebu Bohol ferry tickets today to start your unforgettable journey!
Bolod Beach is a stunning coastal paradise located in barangay Bolod, on the south side of the island of Bohol in the Philippines. Situated just two and a half kilometers east of the popular Alona Beach, Bolod Beach offers a tranquil and picturesque escape for beach lovers and nature enthusiasts alike.
Recommended Bohol Philippines Tours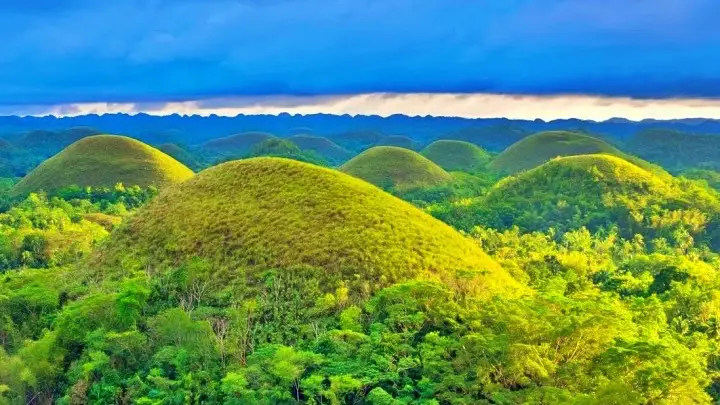 [ Bohol Sight Seeing Day Trips  - Check Out Availability ]
[ Full Day Cruise and Sailing Tours - Check out Availability ]
[ Full Day Adventure Tours - Check out Availability ]
Discover more of Bohol's natural wonders through our recommended tours. Click on the links below to embark on unforgettable adventures:
Ready to explore the beautiful islands of Cebu and Bohol? Secure your ferry tickets today through 12go and start your unforgettable journey!
Beach Beauty:

One of the main highlights of Bolod Beach is its expansive shoreline, boasting a magnificent stretch of white sand that spans approximately one and a half kilometers. The beach is known for its pristine beauty and crystal-clear turquoise waters, inviting visitors to indulge in relaxation and soak up the tropical ambiance. Whether you're sunbathing, taking a leisurely stroll along the shore, or enjoying water activities, Bolod Beach provides a serene and idyllic setting.
Peace and Seclusion:

While Alona Beach tends to be more crowded and bustling with activity, Bolod Beach offers a quieter and more secluded atmosphere. The beach is an excellent choice for travelers seeking a more peaceful and intimate experience away from the crowds. You can unwind and enjoy the tranquil surroundings, listen to the gentle waves lapping against the shore, and find your own secluded spot to soak up the sun or read a book.
Water Activities:

Bolod Beach is not just about relaxation; it also offers opportunities for exciting water activities. The calm and clear waters make it perfect for swimming and snorkeling. Explore the underwater world and marvel at the vibrant coral reefs, tropical fish, and other marine life that thrive in this area. You can also try paddleboarding or rent a kayak to explore the coastline and discover hidden coves and small islands nearby.
Scenic Views and Sunsets:

The beauty of Bolod Beach extends beyond its pristine sands. The beach offers breathtaking views of the surrounding landscape and the vast expanse of the sea. As the day draws to a close, don't miss the chance to witness the stunning sunsets that grace Bolod Beach. The vibrant colors painting the sky create a magical and romantic ambiance, providing a perfect backdrop for memorable moments and photography enthusiasts.
Nearby Attractions:

While Bolod Beach itself is a delightful destination, you can also explore the surrounding areas and nearby attractions. Alona Beach is just a short distance away, offering a range of dining options, beachfront bars, and water sports activities. You can also venture further to visit other popular attractions in Bohol, such as the Chocolate Hills, Tarsier Conservation Area, and Loboc River Cruise.
Getting There and Accommodation:

To reach Bolod Beach, you can take a tricycle or rent a motorcycle from Alona Beach, which is easily accessible from the main city of Tagbilaran. Several accommodations are available near Bolod Beach, ranging from budget-friendly guesthouses to luxurious resorts. You can choose to stay right on the beachfront or opt for accommodations within a short walking distance.
Tips for Visiting:

1. Don't forget to bring sunscreen, a hat, and sunglasses to protect yourself from the sun.
2. Bring your snorkeling gear if you plan to explore the underwater world.
3. Pack a picnic or snacks to enjoy on the beach, as there are limited dining options directly on Bolod Beach.
4. Respect the environment and keep the beach clean by disposing of trash properly.
5. Check the tide schedule, as low tide can expose rocks and seaweed, affecting swimming conditions.
Bolod Beach is a hidden gem on the island of Bohol, offering a serene and unspoiled tropical paradise. With its pristine sands, clear waters, and peaceful ambiance, it provides an ideal retreat for those seeking relaxation and natural beauty. Make sure to include Bolod Beach in your Bohol itinerary for a memorable and rejuvenating beach experience.