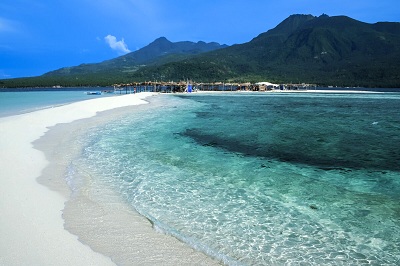 Camiguin Island: Discover Paradise in the Heart of Bohol
Secure your Cebu Bohol ferry tickets today to start your unforgettable journey!
Welcome to Camiguin Island, a hidden gem nestled in the heart of the Bohol Sea. With its stunning natural beauty, rich cultural heritage, and warm hospitality, Camiguin Island offers a truly unique and unforgettable travel experience. This comprehensive travel guide will take you on a journey through the island's must-visit attractions, mouthwatering cuisine, exhilarating outdoor activities, and charming accommodations. Get ready to immerse yourself in the beauty of Camiguin Island and create memories that will last a lifetime.
Recommended Bohol Philippines Tours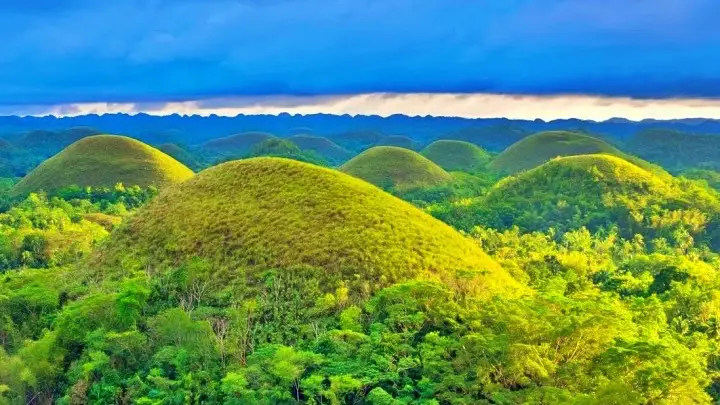 [ Bohol Sight Seeing Day Trips  - Check Out Availability ]
[ Full Day Cruise and Sailing Tours - Check out Availability ]
[ Full Day Adventure Tours - Check out Availability ]
Discover more of Bohol's natural wonders through our recommended tours. Click on the links below to embark on unforgettable adventures:
Ready to explore the beautiful islands of Cebu and Bohol? Secure your ferry tickets today through 12go and start your unforgettable journey!
I. Getting to Camiguin Island:

- By Air: Fly into Bohol-Panglao International Airport and take a connecting flight to Camiguin Airport.
- By Sea: Take a ferry from Bohol to Camiguin Island, with several daily trips available.
II. Exploring Camiguin Island's Natural Wonders:
1. White Island:

- Take a boat ride to this mesmerizing sandbar with pristine white sand and crystal-clear waters.
- Snorkel, sunbathe, or simply unwind while enjoying breathtaking views of the surrounding volcanoes.
2. Mount Hibok-Hibok:

- Embark on a challenging yet rewarding trek up this active volcano, known for its lush forests and panoramic vistas.
- Hire a local guide to ensure a safe and memorable hiking experience.
3. Tuasan Falls:

- Immerse yourself in nature's beauty at this enchanting waterfall, surrounded by lush greenery.
- Take a refreshing dip in the cool, cascading waters or simply relax and enjoy the serene ambiance.
4. Katibawasan Falls:

- Marvel at the majestic 250-foot waterfall, framed by verdant vegetation.
- Capture stunning photos, take a dip in the refreshing pool, or have a picnic in the nearby picnic area.
5. Sunken Cemetery:
- Explore the unique underwater cemetery, a result of the island's volcanic activity.
- Snorkel or dive to witness the submerged gravestones and colorful marine life.
III. Experiencing Camiguin Island's Cultural Heritage:

1. Old Church Ruins of Catarman:
- Discover the remnants of a Spanish-era church destroyed by the eruption of Mount Vulcan in the 19th century.
- Explore the picturesque ruins and learn about the island's rich historical past.
2. Guiob Church:
- Visit this well-preserved Spanish-era church, known for its beautiful architecture and serene atmosphere.
- Attend a mass or simply spend a quiet moment in contemplation.
3. Walkway to the Old Volcano:
- Take a leisurely stroll along this elevated wooden path that leads to the foot of Mount Vulcan.
- Enjoy panoramic views of the surrounding lush landscapes and the sea.
IV. Delighting in Camiguin Island's Gastronomic Delights:

1. Seafood Delicacies:
- Indulge in the island's abundant seafood offerings, including fresh fish, shrimps, and crabs.
- Visit local restaurants and beachside eateries for a taste of mouthwatering grilled seafood dishes.
2. Lanzones Festival:
- Plan your visit during the Lanzones Festival, held every October, to experience the island's most vibrant celebration.
- Join in the festivities, taste the sweet lanzones fruit, and witness cultural performances.
V. Engaging in Exciting Outdoor Activities:

1. Scuba Diving and Snorkeling:
- Explore the island's vibrant underwater world, teeming with colorful coral reefs, tropical fish, and marine biodiversity.
- Dive sites like the Sunken Cemetery and Mantigue Island offer incredible diving and snorkeling opportunities.
2. Mantigue Island:
- Take a boat trip to Mantigue Island, a pristine islet surrounded by coral reefs.
- Snorkel, dive, or simply swim in the crystal-clear waters, and witness the diverse marine life, including turtles and colorful fish.
3. Water Sports:
- Engage in thrilling water sports activities such as kayaking, paddleboarding, and jet skiing.
- Several resorts and rental shops offer equipment for rent, ensuring an exciting day out on the water.
4. Trekking and Nature Walks:
- Explore the island's lush landscapes by embarking on scenic treks and nature walks.
- Discover hidden waterfalls, encounter unique flora and fauna, and enjoy the tranquility of Camiguin's natural surroundings.
VI. Unwinding in Charming Accommodations:

1. Beachfront Resorts:
- Choose from a variety of beachfront resorts offering stunning views of the sea and easy access to the island's attractions.
- Enjoy comfortable accommodations, excellent amenities, and warm hospitality.
2. Boutique Hotels and Homestays:
- Experience the island's local charm by staying in boutique hotels or traditional homestays.
- Interact with friendly locals, savor home-cooked meals, and immerse yourself in the authentic Camiguin Island lifestyle.
3. Eco-Lodges and Nature Retreats:
- For a more immersive experience, opt for eco-lodges and nature retreats nestled amidst Camiguin's natural landscapes.
- Enjoy eco-friendly accommodations, organic farm-to-table meals, and opportunities for yoga or meditation sessions.
VII. Tips for a Memorable Visit:

1. Respect the Environment:
- Camiguin Island is known for its pristine nature, so it's essential to practice responsible tourism.
- Dispose of waste properly, avoid damaging coral reefs, and adhere to eco-friendly practices.
2. Stay Hydrated and Protected:
- The tropical climate of Camiguin Island can be quite hot, so remember to stay hydrated by carrying a water bottle.
- Apply sunscreen, wear a hat, and use mosquito repellent to protect yourself from the sun and insects.
3. Embrace the Island's Pace:
- Camiguin Island has a laid-back atmosphere, so embrace the slower pace of life and take time to relax and unwind.
- Immerse yourself in the local culture, engage in conversations with the friendly locals, and savor the island's tranquility.
Conclusion:
Camiguin Island, with its captivating natural beauty, rich cultural heritage, and warm hospitality, is a paradise waiting to be explored. From its stunning white sand beaches to its majestic waterfalls, this idyllic island offers a plethora of experiences for nature enthusiasts, adventure seekers, and culture lovers alike. With this comprehensive travel guide, you're equipped with the knowledge to plan an unforgettable trip to Camiguin Island, where you can create memories that will last a lifetime. So pack your bags, embark on an adventure, and discover the enchantment of Camiguin Island, the hidden paradise in the heart of Bohol.