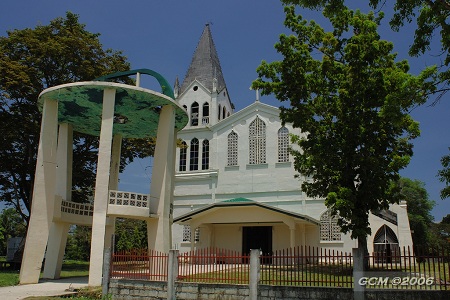 Candijay Church
Secure your Cebu Bohol ferry tickets today to start your unforgettable journey!
Candijay is a 4th class municipality in the province of Bohol, Philippines. According to the 2000 census, it has a population of 30,389 people in 5,420 households.
Recommended Bohol Philippines Tours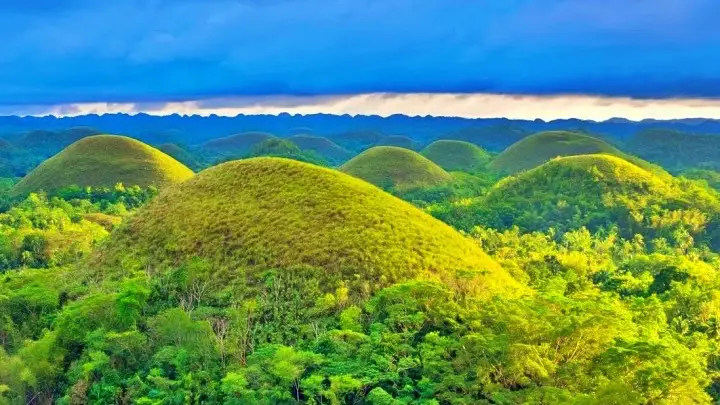 [ Bohol Sight Seeing Day Trips  - Check Out Availability ]
[ Full Day Cruise and Sailing Tours - Check out Availability ]
[ Full Day Adventure Tours - Check out Availability ]
Discover more of Bohol's natural wonders through our recommended tours. Click on the links below to embark on unforgettable adventures:
Ready to explore the beautiful islands of Cebu and Bohol? Secure your ferry tickets today through 12go and start your unforgettable journey!
The municipality of Candijay was established in 1879 and so was its establishment as a parish. The people were eventually converted to the Roman Catholic religion by the Spaniards. Slowly and through the years, the people adopted themselves to the Catholic faith where most of their activities revolved around their church. The parochial church of Candijay is advocated to Saint Joseph and celebrates with much fanfare its feast day every 19th of May.
Candijay has a vast array of natural resources. Some have been tapped for tourism pursuits yet others still remain unheard of to those outside the municipality. One is the Can-umantad Falls which is not even listed in the Bohol list of attractions and the more accessible Canawa Spring, in barangay Canawa.
Another is the Tunigongan Rice Terraces and the Candijay Mangrove Forests in Panadtaran. The community-based Panadtaran Mangrove Association (PAMAS), which seeks to preserve Panadtaran's mangroves and other natural resources in the area and promote them for eco-tourism pursuits, has now established the Candijay Mangrove Adventure Tour.
Candijay Church Photos by ral_m
Top of Candijay Church