The Dapdap Beach Resort Bohol
Secure your Cebu Bohol ferry tickets today to start your unforgettable journey!
The Dapdap Beach Resort Bohol is situated on a short stretch of white sandy beach with cliffs on the sides. It is so called because the place was once filled with Dapdap Trees. The beach is dotted with small bamboo and nipa thatched huts surrounded by Bermuda grass under coconut trees while some huts are on the cliffs with a beautiful view of the bay.
For overnight stay, cottages are provided. These cottages are made of bamboo and amakan with nipa thatched roofs provided with verandas while others are concrete buildings though with thatched roofing. Some of the cottages are elevated a bit with a few stone steps leading down towards a well-kept tropical garden of bougainvilleas; San Francisco's and palm trees. Others, especially the standard and deluxe cottages, are on flat ground facing the garden and the sea beyond.
Recommended Bohol Philippines Tours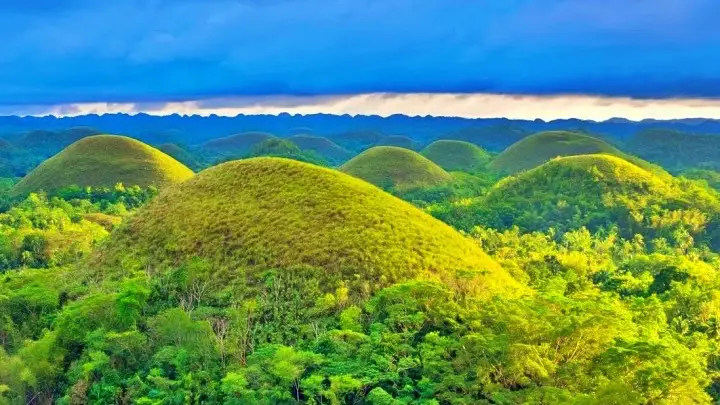 [ Bohol Sight Seeing Day Trips  - Check Out Availability ]
[ Full Day Cruise and Sailing Tours - Check out Availability ]
[ Full Day Adventure Tours - Check out Availability ]
Discover more of Bohol's natural wonders through our recommended tours. Click on the links below to embark on unforgettable adventures:
Ready to explore the beautiful islands of Cebu and Bohol? Secure your ferry tickets today through 12go and start your unforgettable journey!
Location
The Dapdap Beach Resort is located at Candabong, Anda, Bohol, Visayas, Philippines. The municipality of Anda is located in the eastern part of Bohol, 99.3 kilometers from Tagbilaran City, the capital and lone city of the province of Bohol. It takes more or less one and a half hour ride from airport or pier to the Resort.
Facilities and Services
Room Options
Nipa Hut
As called, the nipa hut has thatched roofing made from nipa leaves with bamboo framings and floors and amakan walls. It is a typical native Filipino hut with ceilings made from amakan. It is provided with an electric fan; has 2 twin-size beds made of mahogany wood and equipped with mattresses, bedcovers and linens; has a cabinet, a private bathroom and a porch.
Standard Room
Standard room is a concrete building with nipa thatched roofing, windows with jalousies, and a porch facing the garden with a view of the sea. It is provided with air conditioning, 2 twin-size mahogany beds with mattresses, bedcovers and linens; a dining area with vanity table, curtained windows, a cabinet, a divan and a private bathroom.
Deluxe Room
The deluxe cottage is slightly bigger and more spacious than the standard cottage. It is a concrete building with thatched roofing, curtained windows with jalousies, a private bathroom and porch facing the garden. It is provided with air conditioning, a king and queen-size beds with bedcovers and linen, a dining area with television. A big cabinet, table, mirror on the wall are provided. Walls are decorated with big native fans.
Superior Room
The superior room is spacious and provided with one (1) queen-sized bed and one (1) twin-sized bed with air conditioning, cable TV, refrigerator, chandelier lighting, beautiful native decors, wood tiles for flooring, and a private bathroom and front patio. It also has a dining area, a vanity table, and has a breathtaking view of the garden and the ocean beyond.
The Big Room
The Big Room is huge and very spacious to accommodate about 16 persons with 2 private bathrooms ideal for a big party or a clan reunion. The room is air conditioned and provided with 8 double-deck beds with mattresses and pillows. The cottage is a wooden structure with thatched roofing, windows with jalousies, walls partially made of decorative amakan and wooden-tiled floors.
Functions
Function halls are available for rent for weddings, receptions, meetings, reunions, conferences and many more.
Scenic Tours
The resort staff is able and willing to help set up tours to Chocolate Hills, Sagbayan Peak, Loboc River, historic churches, dolphin watching, cave explorations and others.
Overview
Anda and Guindulman are neighboring towns that boasts of a 14 kilometer long unspoilt coral reef teeming with colored and varied marine life. The resort is a real oasis where guests can enjoy swimming, snorkeling, boating and scuba diving. With its native-inspired cottages amidst a beautiful garden, basic modern facilities, white sand and cool blue waters, it is truly a vacation haven.

Rest and rejuvenate . . . . .

Relax and unwind . . . . .

Feel the sand between your toes . . . . .

And have a dip in its cool blue waters . . . . .

Top of Dapdap Beach Resort Bohol