Flower Beach Diving Resort
Secure your Cebu Bohol ferry tickets today to start your unforgettable journey!
The Flower Beach Diving Resort is a new beach and diving resort run by Florence, a native Boholana and her German husband, Werner. The resort is endowed with white sandy beach with little native thatched huts that dots the area to provide shade. Beach beds and umbrellas are free.

Water is shallow at all tides and is safe for the children. A little way off where it is deeper is good for snorkeling and scuba diving. Boating is another pastime indulged in by the locals and the guests. The beach is a favorite landing area for fishing boats bringing in the catch of the day.
The beach area is fringed by coconut trees and beautiful flowers which are being conserved by the owners to maintain the natural environment. Flower Beach Diving Resort has a restaurant that offers musical and dance performances most especially that of the Alicia Musika Kawayan Orchestra where children play instruments made of bamboo.
Recommended Bohol Philippines Tours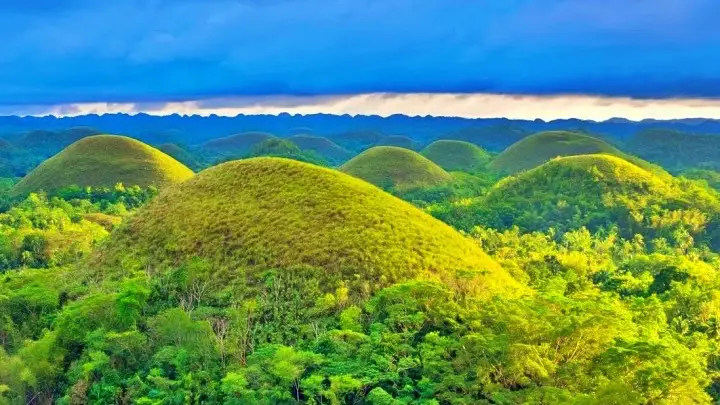 [ Bohol Sight Seeing Day Trips  - Check Out Availability ]
[ Full Day Cruise and Sailing Tours - Check out Availability ]
[ Full Day Adventure Tours - Check out Availability ]
Discover more of Bohol's natural wonders through our recommended tours. Click on the links below to embark on unforgettable adventures:
Ready to explore the beautiful islands of Cebu and Bohol? Secure your ferry tickets today through 12go and start your unforgettable journey!
Check out Now the best Bohol deals
Location
The Flower Beach Diving Resort is located at Virgen, Anda, Bohol 6311, Philippines. The municipality of Anda is located in the eastern part of Bohol, 99.3 kilometers from Tagbilaran City with a land area of 6,110 hectares.
Facilities and Services
Every bungalow has its private terrace with sea view and only a few steps to the beach. Bungalows and duplex units are made up of local and native materials like bamboo and amakan with nipa thatched roofs. Furniture like beds, bedside tables, and cabinets are made from Mahogany wood.
Guestrooms
The air conditioned guestrooms are located in duplex units and provided with twin beds, bedside table with lampshade, bedcovers, linen, toilet and bath with shower. Walls are made of amakan, locally weaved and decorated into solid walls. New units are on the cliff, right above the sea, and naturally ventilated with windows on 3 sides. All windows are equipped with mosquito screens to keep unwanted insects at bay.
Deluxe Units
Flower Beach Diving Resort Deluxe units are spacious and bigger with air conditioning and equipped with one queen-size bed and one single bed. Space is available for one more bed if needed. The units have terraces and can accomodate up to 4 persons per room. Built-in furniture is made of locally grown mahagony wood to provide space for guest's belongings. Deluxe units are provided with a refrigerator, TV/DVD, minibar and warm water by solar heater.
Restaurant/Bar
Flower Beach Diving Resort has a restaurant that offers musical and dance performances most especially that of the Alicia Musika Kawayan Orchestra where children play instruments made of bamboo. The restaurant serves local and international cuisine. Disco is enjoyed on weekends.
Dive Center
The Dive Center has direct access to the sea and the boats with well-maintained complete facilities and equipments for rent. The Center has locally styled outrigger boats. Air compressors are from the leading German manufacturer, Bauer.
The Guindulman-Anda Bay boasts of a 14 km long unspoilt coral reef teeming with colored and varied marine life. Newcomers will undergo training under a German dive instructor and his crew to get a PADI or CMAS dive license.    
Other Facilities/Services
Children's Daycare, Manicure, Massage Services, Pedicure, Tour Services, Transfer Services
Overview
The Bohol Island has a very pleasant subtropical climate with air temperatures around 25 to 30 degrees centigrade all year round. Sea water temperatures are pleasant for swimming, snorkeling, and diving.
The months most suitable for tourists from cold countries are from November to February where it's sunny with light winds and temperature around 25 degrees centigrade with occasional rain showers. March to April is Dry Season in the Philippines with higher temperatures but not above 30 degrees centigrade. May to September brings with them more rain and wind.
Flower Beach Diving Resort is the best getaway, being far from the crowded towns and resorts of Bohol. The well-maintained tropical garden, the comfortable colorful quarters, the cool sea breeze and the blue waters with the 14 kilometer long unspoiled and healthy coral reef teeming with colorful marine life beckon to ordinary guests and scuba divers alike.
Contact Details:
website: www.flower-beach.com
Phone (Germany): +49 (0) 6126 53181 (rarely)
Hand phone (Germany): +49 (0) 177 867 9402 (sometimes)
Phone (Philippines): +63 (0) 918 579 6166 (always)

Top of Flower Beach Diving Resort
Check out Now the best Bohol deals