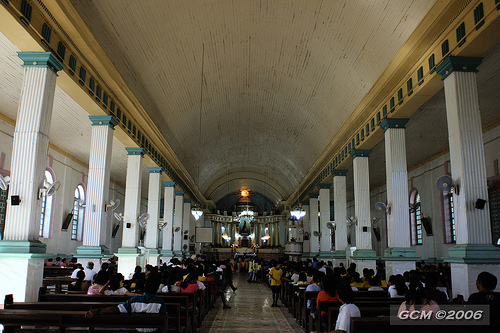 Garcia Hernandez Church
Secure your Cebu Bohol ferry tickets today to start your unforgettable journey!
Originally known as Sinugbuan because it was populated by Cebuanos, the town was established a visita of Jagna in 1841 and in 1844 a chapel was built.
Jagna, the mother parish, had a retablo and a painting of St. John the Baptist, the patron installed in 1848. In 1857 a more substantial church was built, and in 1858 the town was established and a year later the parish.
Recommended Bohol Philippines Tours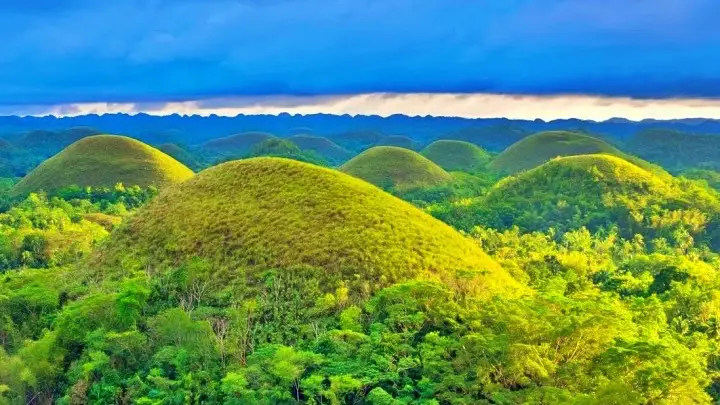 [ Bohol Sight Seeing Day Trips  - Check Out Availability ]
[ Full Day Cruise and Sailing Tours - Check out Availability ]
[ Full Day Adventure Tours - Check out Availability ]
Discover more of Bohol's natural wonders through our recommended tours. Click on the links below to embark on unforgettable adventures:
Ready to explore the beautiful islands of Cebu and Bohol? Secure your ferry tickets today through 12go and start your unforgettable journey!
During this time the town was renamed to honor two Recollect priests who were instrumental in securing the necessary authorization for this development: Fray Jose Garcia of Loon and Narciso Hernandez of Guidulman.
In 1870, the town site was transferred to the neighboring barrio Manaba, and the former site came to be known as Lungsod-daan. The Recollects remained until 1898. Americans burned the town in 1901.
A heritage site, the present church was commenced in 1880 and completed in 1896, replacing an earlier church. However, an earthquake in 1990 damaged the facade. The rebuilt facade is in a completely new style unsympathetic to the older church.
The interior has a main nave flanked by side aisles. A Doric frieze runs across the church. The device of the frieze and fluted columns are used in the retablo mayor