Growing Bananas in Guindulman
Secure your Cebu Bohol ferry tickets today to start your unforgettable journey!
Relatively unknown of but mostly to Guindulmanon themselves, Bohol is now a source of bananas. They are not "just" bananas. These bananas are grown for export to other countries thus giving a much needed lift to the income of farmers involved in this venture.
With the help of the Department of Agrarian Reform and in partnership with the Philippines-Australia Technical Support for Agrarian Reform and Rural Development (PATSARRD), the People's Fair Trade Assistance Centre (a non-Government organization), 20 farmers of Barangay Guio-ang were given the opportunity to produce bananas aside from their normal, day-to-day livelihood of farming rice and other crops.
Aside from financial backing, the farmers were trained in various aspects of banana growing, packing and marketing. From the Department of Agrarian Reform, the farmers were instilled with the knowhow on project management. Eventually, the Guio-ang Multi-purpose Cooperative was formed with the aim of producing bananas for export.
With a recent shipment to Japan of 600 kilograms of bananas, the Cooperative believes that they have an edge over their competitors. Though small as yet compared to other large and well-known companies exporting bananas, they believe that farming organically grown bananas would in the long run benefit the group.
The farmers use only organic fertilizers. They patiently and carefully mulch each plant with organic fertilizers and weed the area by hand. To protect from pests and insects, the plants are sprayed with botanical herbicides and pesticides. The process is tedious but their perseverance paid off. All banana plants are healthy and produced bigger bunches.
The farmers are assigned to different tasks of banana production. Some are assigned to tilling, planting and taking care of the plants; others were trained in the intricate method of packaging fresh produce and now takes charge of packing the bananas into containers; while others do the marketing.
Much care is taken during harvesting of the bananas. The farmers wear gloves to shield the bananas from scratches and any damage that may be brought about by handling them. Packing the bananas for export is another matter. Meticulous care is given in piling and arranging them into containers, seeing to it that the products are intact and stays as is when it arrives to its destination.
The PATSARRD
The PATSARRD or Philippines-Australia Technical Support for Agrarian Reform and Rural Development is an institutional strengthening and human resources development project that provides support to the implementation of the Philippine Comprehensive Agrarian Reform Program. It addresses rural poverty and provides assistance to DAR and local government units in involving farmer beneficiaries into the development planning processes as a way to facilitate delivery of support services and improve efficiency in resource allocation, and more directly to demonstrate means of improving access by the rural poor to improved technology, markets and microfinance. It also envisages a far greater involvement of the private sector to complement the services of the local government units and to improve market signals and linkages.
PATSARRD with DAR are now supporting a group of women producing sweet kaong in the municipality of Prosperidad, Agusan del Sur; and women who are producing 'white goby' or pijanga dried fish in Mainit, Surigao del Norte aside from the Guia-ang farmers in Guindulman, Bohol. AusAID, which is channeled thru this organization, helped much to improve the life of poor rural Filipinos by giving them opportunities to earn extra income through off-farm business ventures.
References:
www.ausaid.gov.au
e-agrikultura.dap.edu.ph
Recommended Bohol Philippines Tours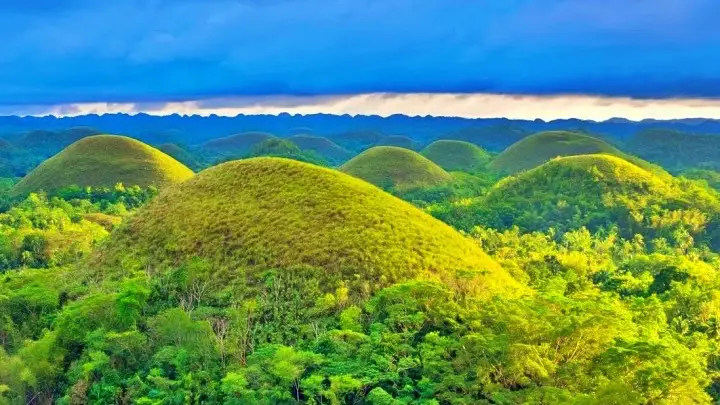 [ Bohol Sight Seeing Day Trips  - Check Out Availability ]
[ Full Day Cruise and Sailing Tours - Check out Availability ]
[ Full Day Adventure Tours - Check out Availability ]
Discover more of Bohol's natural wonders through our recommended tours. Click on the links below to embark on unforgettable adventures:
Ready to explore the beautiful islands of Cebu and Bohol? Secure your ferry tickets today through 12go and start your unforgettable journey!