Isis Bungalows Resort Hotel Bohol
Secure your Cebu Bohol ferry tickets today to start your unforgettable journey!
Isis Bungalows Resort Hotel Bohol is a resort hotel in Panglao Island, Bohol Province in Central Philippines. Under Swiss supervision, the resort was opened in 2005 and boasts of world-class room accommodations with complete amenities.
Recommended Bohol Philippines Tours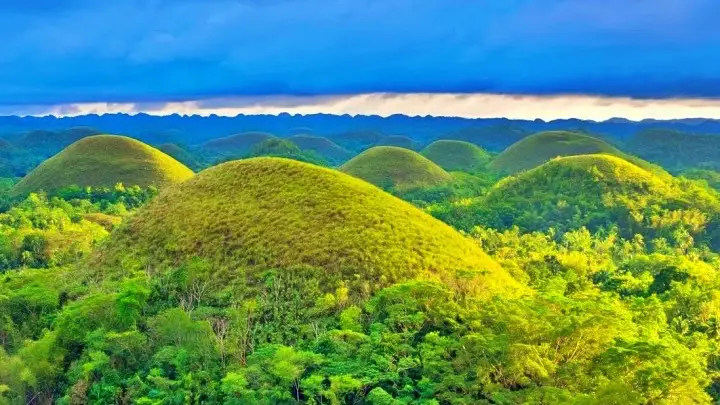 [ Bohol Sight Seeing Day Trips  - Check Out Availability ]
[ Full Day Cruise and Sailing Tours - Check out Availability ]
[ Full Day Adventure Tours - Check out Availability ]
Discover more of Bohol's natural wonders through our recommended tours. Click on the links below to embark on unforgettable adventures:
Ready to explore the beautiful islands of Cebu and Bohol? Secure your ferry tickets today through 12go and start your unforgettable journey!
It is located right in the middle of Alona Beach which is part of a one-kilometer stretch of powdery white sand considered as the best beach in the island. It commands the greatest view of the beach, being situated only 10 feet away from the blue waters.
Alona Beach is a haven for divers. The Alona Beach Sanctuary is only a five-minute boat ride away. The Sanctuary is home to anemones, multicolored corals and fishes, and nudibranches. Now and then, you see sharks and barracudas. It is an ideal spot for new divers, for it is shallow as compared to other diving spots in Panglao Island.
Other popular dive spots are quite near and can easily be reached by boat. Isis Bungalows does not have its own dive center, yet at least 10 dive centers are available in neighboring resorts. The different dive centers offers diving programs, tours, and basic training.
Though built on the beach, the Isis Bungalows are surrounded with greeneries, palm trees and flowering plants. With the greenery, the white sand and the blue waters beyond plus the cool sea breeze, the place creates a sense of peace and tranquility. It is the best place to renew, relax and refresh after the hustle and bustle of city life.
Total rejuvenation is not achieved without a healthy massage, so Isis Bungalows offer massage services at a minimal fee of US$7 to US$8 for a 45-minutes massage. Massage can be done in your room or at the beach while sunbathing.
Getting to Isis Bungalows
Isis Bungalows Resort Hotel Bohol is located at Alona Beach, Panglao Island, Bohol, Philippines. Alona Beach can be reached by car, taxi or tricycle from Tagbilaran City. It is a 20-minutes car or taxi ride (around 400 Pesos) from Tagbilaran City.
Things to Do at Isis Bungalows Resort Hotel Bohol
There are many activities lined up by the resort or, at your own pace and time, you can go off and indulge yourself on whatever activity you want. You can go swimming, snorkeling and diving, relax under the shady trees or bask under the sun. You can eat your heart out at the sumptuous meals that the Resort's restaurant has to offer. Or you can go off traipsing, cave hunting, mountain climbing and a lot more. There are a lot of places to see in Bohol and these places are very accessible from Isis Bungalows
Bungalow/Room Options
The resort has 8 air conditioned bungalows with different capacities and 4 air conditioned rooms, each with its own terrace and a view of the sea. The bungalows and rooms are equipped with modern amenities such as hot and cold water in the bathrooms, free wireless internet and safe deposit boxes at the reception.
Cable television is available in the bungalows and is optional in the rooms. Mini bars are also optional in the rooms as well as in the small and middle-sized bungalows. Extra mattresses are available upon request for a minimal fee.
Rooms
The 4 air conditioned rooms are fully equipped with modern facilities and amenities. The rooms can accommodate up to 2 persons each.
Bungalows
The bungalows are very spacious, cozy and well equipped with modern facilities and amenities. They are provided with queen-sized beds, have soft lighting, carpeted marble floors, sitting areas and refrigerators. Guests are entitled to free tea and coffee. The bathrooms have storage areas and the comfort rooms have large sinks, hot and cold shower of fresh water and a hair dryer. Luggage areas are also provided.
Standard Bungalows There are 4 standard bungalows.
Deluxe Bungalows There are 2 deluxe bungalows. Each can accommodate a family of three.
Family Bungalows There are 2 family bungalows that can accommodate a family of 4.
Bungalow 8 commands the best view of the sea. It has two terraces, one very private and ideal for a complete and perfect tan.
Isis Bungalows Resort Hotel Bohol Facilities and Services
Restaurant
The restaurant is large and spacious. It has a covered area and a terrace under shady trees with a beautiful view of the blue waters. The Resort offers American, Continental, and Filipino cuisines at breakfast; European and Filipino dishes for lunch and dinner; Thai, Chinese and Mongolian dishes upon orders. They serve also a la carte meals.
Babysitting Services
They offer babysitting services so that adult guests can fully enjoy what the resort has to offer and get total rest and relaxation.
Seminars/Conferences
Isis Bungalows Resort Hotel Bohol has facilities that can accommodate a group of up to 20 persons for seminars and other gatherings. Customers have access to a safe deposit. The resort also offers laundry services for a minimal fee.
Overview
Isis Bungalows Resort Bohol has so much to offer visitors in terms of comfort with their complete modern facilities. Get most of the sun, the sand, and the sea in this wonderful paradise where bungalows are built right on the beach itself. Visit and enjoy touring all the other sites in Bohol and get a first hand experience of the Boholano's well-known hospitality and charm.
Top of Isis Bungalows Resort Hotel Bohol