Jagna Lodge Bohol
Secure your Cebu Bohol ferry tickets today to start your unforgettable journey!
The Jagna Lodge Bohol is a guest house located on a cliff overlooking Can-Uba Beach and the Bohol Sea. The Can-uba Beach next to Jagna Lodge is a public beach and blessed with a long stretch of white sand and cool blue waters.
Recommended Bohol Philippines Tours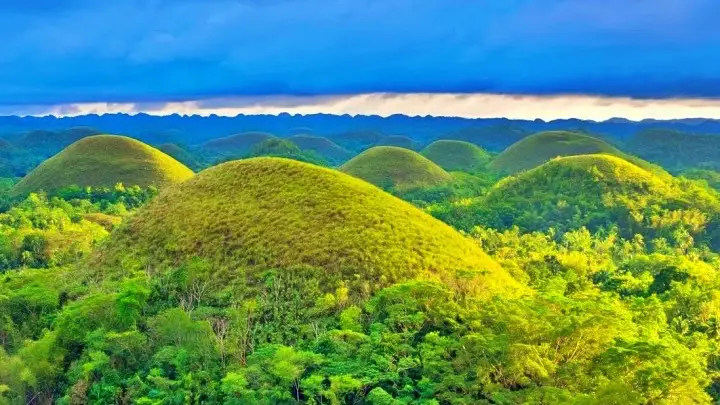 [ Bohol Sight Seeing Day Trips  - Check Out Availability ]
[ Full Day Cruise and Sailing Tours - Check out Availability ]
[ Full Day Adventure Tours - Check out Availability ]
Discover more of Bohol's natural wonders through our recommended tours. Click on the links below to embark on unforgettable adventures:
Ready to explore the beautiful islands of Cebu and Bohol? Secure your ferry tickets today through 12go and start your unforgettable journey!
The Lodge has three bedrooms, five bathrooms, kitchen and sala. All are fully furnished.
A stairway leads to a secluded area where one can swim in crystal-clear water. Cliffs with deep recesses and caves are on the sides giving shade to the bathers. The cliffs are often used for cliff diving.
From the Lodge's backyard, and on a sunny and clear day, you will be able to view Camiguen Island.
The garden made much use of Bermuda grass and palm trees.
Location
The Jagna Lodge Bohol is located at Barangay Ipil, Jagna, Bohol, Philippines.This quiet retreat is only a few minutes from the busy port town of Jagna.
In Jagna town you will find a large market, stores, internet cafes, churches, hospitals and a port. Jagna is a bustling port town on the southern coast of Bohol. It is 63.1 kilometers from Tagbilaran City, the capital and lone city of Bohol.
Jagna consist of 33 barangays with a land area of 12,063 hectares.
Facilities and Services
The Jagna Lodge Bohol has three bedrooms and each bedroom is provided with two beds, a bedside table in between, a small lampshade and complete with beddings and pillows. The bedroom is equipped with a built-in cabinet with a dresser and a comfort room with shower.
The windows are large with glass jalousies and have curtains and draperies with ceiling to floor lengths, decorated with tassels for an elegant look. The two-corner bedrooms are very airy with two of its walls being large windows with glass jalousies.
Only one bedroom has an air conditioner. The other two has none. Satellite television with international and local channels is available.
The kitchen is big and furnished with a refrigerator, stove, coffee maker, toaster, rice cooker plus all cooking utensils. The dining room has a wooden round table with corresponding 6 wooden chairs next to a double-door refrigerator.
Overview
The Jagna Lodge Bohol is homey and situated on a cliff overlooking the Bohol Sea. It is a home-away-from-home fully equipped with all the facilities and amenities that will make your stay comfortable.
Having the whole house to yourself and your family plus the cove will ensure a much enjoyable vacation. The place is quiet and secluded, a much needed change after the crowded living quarters of the city.
Enjoy the sun . . . . the white sand. . . . and the cool blue waters of the Bohol Sea. Have a whole, fully equipped house to yourself.
Jagna Lodge Bohol