Joseph's Attributes
Secure your Cebu Bohol ferry tickets today to start your unforgettable journey!
Joseph was a compassionate man. He cared for Mary, despite the evidence of her questionable pregnancy (unaware yet that she was carrying in her womb the Son of God) and planned to divorce her quietly and not expose her to shame or cruelty. (Matthew 1:19-25)
Recommended Bohol Philippines Tours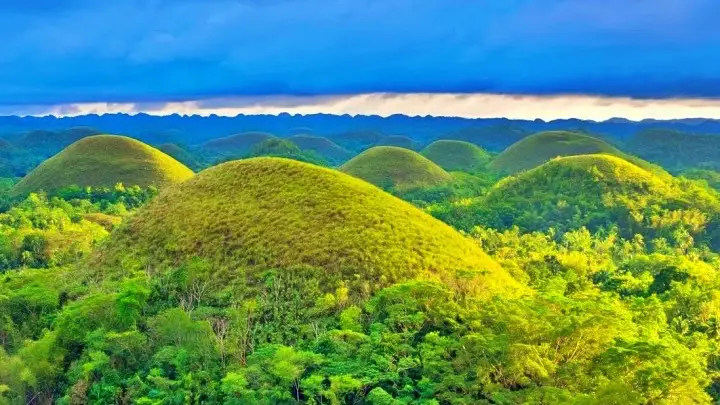 [ Bohol Sight Seeing Day Trips  - Check Out Availability ]
[ Full Day Cruise and Sailing Tours - Check out Availability ]
[ Full Day Adventure Tours - Check out Availability ]
Discover more of Bohol's natural wonders through our recommended tours. Click on the links below to embark on unforgettable adventures:
Ready to explore the beautiful islands of Cebu and Bohol? Secure your ferry tickets today through 12go and start your unforgettable journey!
He was a man of faith. He did not doubt and firmly believed when an angel of God told him to take Mary as his wife, that what she is bearing is of the Holy Spirit, and to name the child Jesus. For the time when he was told to leave everything and flee to Egypt for the sake of the child Jesus' safety, he left relying only on God's providence.
Likewise, he was obedient even to the extent of leaving everything he owned: his home, his family and friends, his established trade and fled to a strange country with his young wife and baby. He also obeyed the angel without question, lived, worked and waited for years until such time when he was again instructed to go home to Israel by an angel.
Joseph loved greatly. He loves Mary, not condemning her to being stoned to death for adultery. He loves the child Jesus, sacrificing everything for his safety. He, with Mary, was anxious and searched for Jesus when they found out that he was not with the group travelling towards home. He loves his family, working hard and providing for them in whatever way he could. In the eyes of the people of Nazareth, he treated Jesus as his own son.
Joseph respected God's Law. At the order of the priest, he went to the temple and was betrothed to Mary. He married Mary according to the Jewish law. He brought Jesus to Jerusalem for the circumcision and Mary's purification. As the gospel relates, he took his family to Jerusalem every year to observe the feast of the Passover.
Joseph worked hard and worked as a carpenter by trade. With his sweat, he earned enough to feed his family and provide them with their needs even when they were in a foreign country.
Joseph was a great teacher. As Jesus is known in the gospel as a carpenter, it is obvious that he learned this trade from his foster father. From tradition and from other writings, it has been said that he trained Jesus at a very young age to work and to work very hard and well.
In Matthew 1:18, we are told directly that he was "a righteous man". We may not know anything about his birth and death, yet his life and example speaks greatly of him.
Click here to get the best hotel deals in Bohol
Sainthood
Joseph has always been regarded as a saint as part of the Holy Family and it was only when the Franciscans adopted his feast in 1399, falling on March 19, was he given sole recognition. The Dominicans followed. In 1479, his feast was added to the Roman Breviary but was not compulsory for the whole Catholic Church until it was included in the 1570 Tridentine Calendar.
In 1847 Pope Pius IX declared Saint Joseph patron of the universal Church and instituted another feast, with an octave, to be held in his honour on Wednesday in the second week after Easter. This was abolished by Pope Pius XII, when in 1955 he established the Feast of St. Joseph the Worker, to be celebrated on 1 May (see General Roman Calendar of Pope Pius XII). (A very few Traditionalist Catholics reject all the changes made by Pope Pius XII, including these.) Pope John XXIII added the name of Saint Joseph to the Canon of the Mass.
Within the Roman Catholic tradition, Joseph is the patron saint of various things and places. He is the unofficial patron against doubt and hesitation, as well as the patron saint of fighting communism, and of a happy death. Joseph having died in the "arms of Jesus and Mary" according to Catholic tradition, he is considered the model of a pious believer who receives grace at the moment of death.
Roman Catholics also believe he prays especially for families, fathers, expectant mothers (pregnant women), travellers, immigrants, house sellers and buyers, craftsmen, engineers and working people in general.
Joseph is the patron saint of the New World; of the countries China, Canada, Korea, Mexico, Austria, Belgium, Bohemia, Croatia, Peru, Vietnam; of the regions Carinthia, Styria, Tyrol, Sicily; of the cities and/or dioceses of Florence, Turin, Baton Rouge, Bemidji, Buffalo, Cheyenne, Haugesund in Norway, Louisville, Nashville, San Jose, Sioux Falls, etc.
Prayer:
Saint Joseph, patron of the universal Church, watch over the Church as carefully as you watched over Jesus, help protect it and guide it as you did with your adopted son. Amen
Source:
www.catholic.org/saints
http://en.wikipedia.org
Top of Saint Joseph's Attributes