Logarita Spring
Secure your Cebu Bohol ferry tickets today to start your unforgettable journey!
Bilar is one of Bohol's town blessed with so many natural attractions. It is perfect for some sight-seeing, nature hoping and adventure. And one of the famous attractions that kept locals coming is the "Logarita Swimming Pool". If you are looking for some fresh cool dip in the midst of tall Mahogany and other trees, this is a sure place to be.
The fresh waters of the pool come actually from the Logarita Spring inside Rajah Sikatuna National Park. Its reserve is the largest remains of a natural forest left in Bohol. The spring is even surrounded by various forest plants and wildlife.
The water from the spring is known for its crystal clear and refreshing properties that leave everyone's tired body feel reinvigorated. It is then collected in a moss-covered pool which is now known as the "Logarita Swimming Pool".
The presence of moss is a clear indication that the pool is indeed in its natural state. Compared to other artificial, chlorinated pool, here is far healthier for it is of no chemicals and even safe for drinking. In contrast of making the water dirty, moss provides oxygen to the water making it refreshingly cooler.
What attracts the most is its cool ambiance due to tall Mahogany and other hardwood trees that surrounds the place. It's always humid even on summers proofed by its slippery moss-covered road. Your outing is like a bath in a middle of a forest.
Aside from the locals folks who considered Logarita Swimming Pool their favorite nook every summer or any time of the year, foreign visitors and tourists also come to visit the place for their eco-tours and birding activities. Yet, they cannot resist the beckons of a short dip before or after going to the nearby park.
Many picnic-goers love to stay here. There are thatched cottages of nipa and bamboo built around the pool to accommodate its visitors. So, pack your favorite snacks, junk foods and some beers. And, don't forget your stereo for some grooving. Loosen up, leave all your stresses behind and let the serenity of nature fills you up only here at Logarita Spring and Swimming Pool.
Recommended Bohol Philippines Tours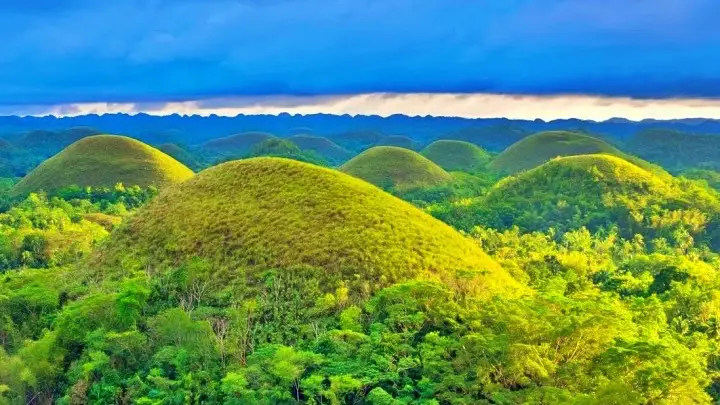 [ Bohol Sight Seeing Day Trips  - Check Out Availability ]
[ Full Day Cruise and Sailing Tours - Check out Availability ]
[ Full Day Adventure Tours - Check out Availability ]
Discover more of Bohol's natural wonders through our recommended tours. Click on the links below to embark on unforgettable adventures:
Ready to explore the beautiful islands of Cebu and Bohol? Secure your ferry tickets today through 12go and start your unforgettable journey!
How To Get There:
From the city proper, it takes 2 hours bus ride to arrive in Bilar. Busses are available at Dao Terminal Tagbilaran City, near the Island City Mall. All busses going to Carmen passes Bilar, just tell the driver to drop you at Bilar Church.
Logarita Swimming Pool is approximately located 2 kilometers away from the town's church. From then, habal-habal is the most common mode of transport going to the pool.
There are many natural attractions that are worth noticing along the way. These will make your trip enjoyable and well-spent.